Every day should feel like a party. However, it can be a challenge to capture that intoxicating party energy, especially in the realm of home decor. But there's one easy solution: pillows. The entire way that your home feels can be drastically altered by the simple addition of a toss pillow. Here's how to choose the right pillows to add character, color, and life to your home! Grab some of our brand new pillows and you'll be definitely want to throw a pillow party (unless you're not the party type, in which case you can hoard all the pillows to yourself!)
A Pillow's Purpose
Before we dive into the fun stuff, let's clear some things up. Pillows are not just decorative accessories. They have several significant aspects: they're an important component of your color palette, they add an important element of texture, they allow you to adjust your sitting comfort, and they help bring a sense of completion to your space. Not to mention that they're the go-to stress-relief home accessory, whether you need to punch one or scream into one. Pillows might look frilly and frivolous, but they serve a very important purpose.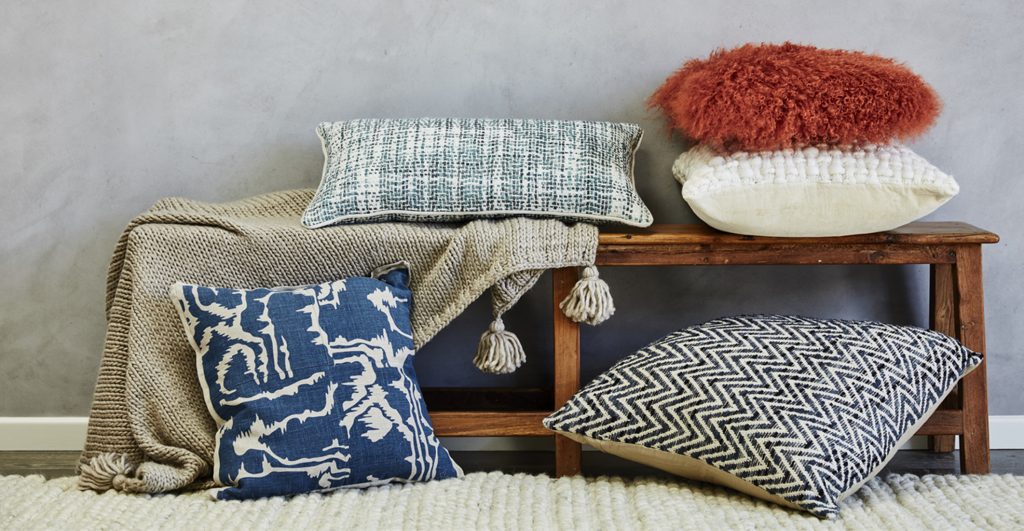 Color & Texture
A pillow is the ultimate interior decorator "hack". Take the pillows out of a space and it will feel empty and cold. Add the right pillows and suddenly that same space looks complete and inviting. To really make your space feel lively, try choosing toss pillows that are a contrasting color to your sofa. Blue sofa? Yellow pillows! Gray sofa? Blue pillows! Texture is also an important consideration. You can ground your space by using a pillow with a canvas, rope, or other organic texture. Want to lighten the space? Try a plush, furry pillow or a pillow with tassels and other decorative frills. Bonus tip: match the color and texture of your pillows to your rug for a super simple way to tie your whole room together!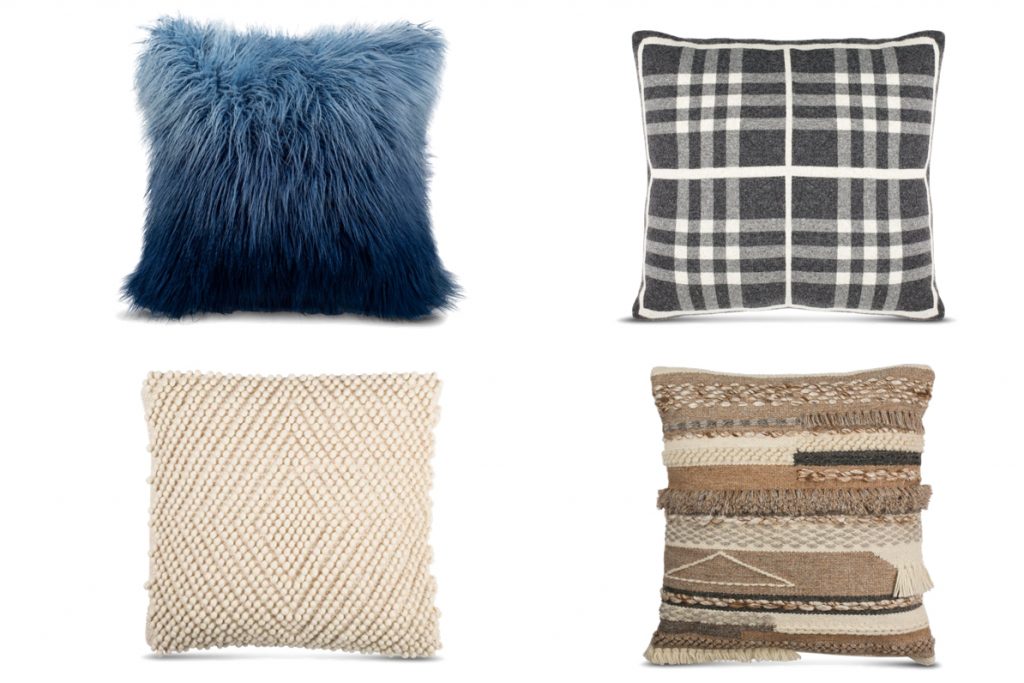 Zenna Toss Pillow BLUE | Winston Toss Pillow | Ladero Toss Pillow |
Calliope Toss Pillow
Comfort
Remember, a pillow also serves a vital function for your home's comfort. Our sofas are already very comfortable, but if you need to make small comfort adjustments then you'll want some additional toss pillows. Use a pillow to shorten the seat depth of your sofa (the distance from the front of the seat cushion to where your back hits the back cushion). Specifically feeling some discomfort in your lower back? Try a rectangular lumbar pillow! These are designed to support the lower part of your spine for a comfy sit. If comfort is your main goal then you'll want to shy away from the coarse, canvas style pillows. Go for something with some visible plush texture.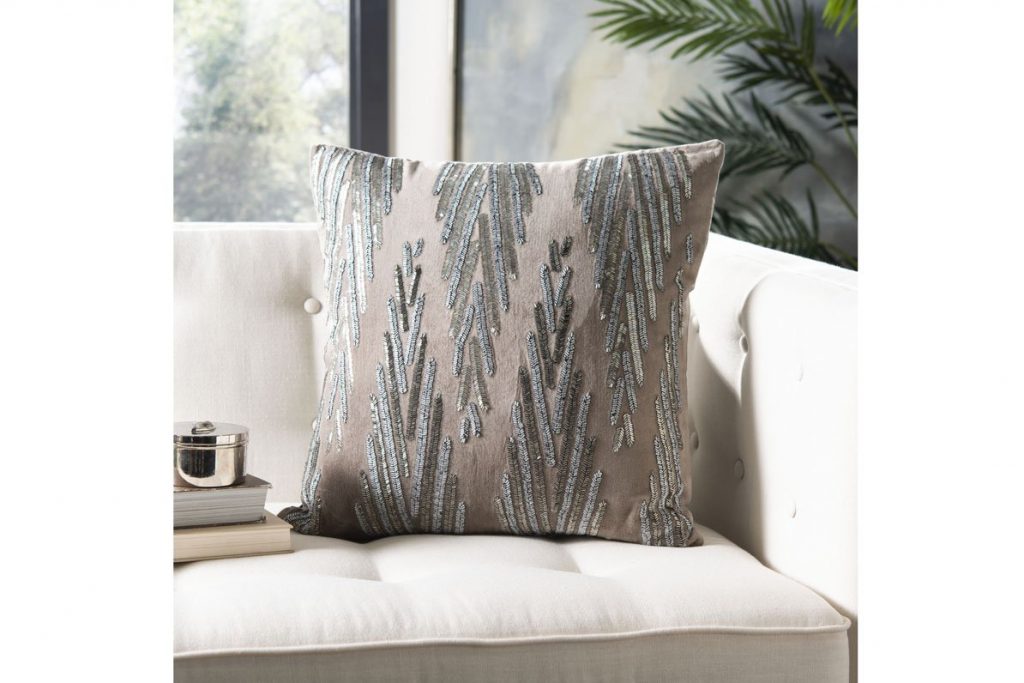 The Insert (aka The Fluff)
If you're choosing a pillow for its style alone then you don't necessarily need to worry about what's inside it. But if you're interested in using a pillow as a component of comfort then it's good to know what type of cushion you're getting. The two main styles of pillow insert are a "polyester fill" and a "down blend". A polyester fill is a more modern pillow insert that is designed to keep its shape and provide a firmer level of comfort. 95% of our sofas actually use a polyester fill for the back cushions! A down blend pillow insert is more traditional. It's composed of duck feathers and goose feathers. This means it's soft and will mold to your body, but it will eventually become compacted and need to be fluffed. Mix and match to give yourself different options!
Have Fun!
Pillows are one of the most fun elements of home decor. Have some fun with them! Use bold colors to add vibrancy and life to your space. Experiment with texture to add new levels of depth to your design. Go wild with different patterns to keep the visual interest high. It's hard to go wrong with pillows so it's always best to have some fun with them.
Love the pillows you're seeing? Check out our entire collection of toss pillows and find your favorites!
Blogs like this:
How To Make Lamps the Highlight Of Your Home
Bold Living Room Looks You Can Totally Pull Off
---