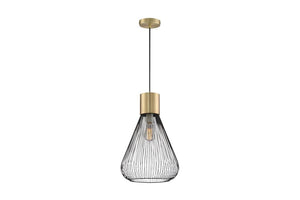 On Sale $150.40 Regular price $188.00
As low as $3.81/month*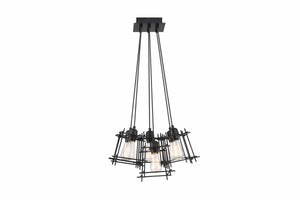 On Sale $238.40 Regular price $298.00
As low as $6.05/month*
---
Swap out your boring or outdated overhead lights for a dazzling pendant, chandelier or ceiling light from Apt2B. Our pendant and chandelier light collection is designed to be hung from the ceiling and hardwired into your home's electrical system. The lights provide a swath of illumination that fills the space and turns night into day. Our pendants and chandeliers are made to not only illuminate a space. These stylish ceiling lights are decorative as well, adding elegance and sophistication to your home.
Pendant lights typically feature just one or two bulbs in a diffuser, suspended from the ceiling with a pole or a chain. The lights are usually rather simple, with minimal details and embellishments. The simplicity of a pendant light is part of the draw of the design. These minimalist lighting options tend to be favored in modern homes and apartments since they are funky and chic. Pendant lights are simple to install and can quickly replace an existing overhead light that is long past its expiration date.
If you're looking for something with a little more cosmopolitan style, consider a chandelier. Like a pendant light, a chandelier hangs from the ceiling. However, rather than housing only a single bulb, a chandelier showcases multiple bulbs, which are typically turned upwards to mimic candle chandeliers of the past. Many chandeliers use mirrors, chrome or crystals to reflect the light and give a more grandiose appearance and are often utilized in the dining room.
If you'd classify your taste as fancier than a pendant light, but not quite as uptown as a chandelier, a ceiling lamp maybe the ideal pick to complement your personality and decorating style. Ceiling lamps can have any number of bulbs and come in a wide range of styles. Ceiling lamps offer the best combination of functionality and flair in one convenient package. Like pendant lights and chandeliers, ceiling lamps tie into your existing electrical system and can be a fabulous replacement for older fixtures.
Once you've chosen the perfect pendant, chandelier or ceiling light for your space, all that's left to do is place your order and wait. Your light will be carefully packaged and shipped, arriving safely at your location. We offer free shipping and hassle-free returns on every purchase. For questions or comments please contact our world-class customer service team at 1-877-825-8705 or at
customerservice@apt2b.com
. So, go ahead and shed some light with Apt2B.
Show More