When it comes to sectional sofas, there's a lot of lingo out there on the Internet. LAF vs. RAF? Two-Piece Sectional versus Reversible Chaise Sofa? All these different descriptors can make it confusing when you're trying to find the perfect sectional sofa or sleeper sectional for your home.
Not to worry! Apt2B resident designer, Kyle Schuneman, walks you through all the important language and details so you can feel empowered and confident in your sectional sofa choice.
The Breakdown
Not able to watch the video because you're currently at work? Don't worry, we won't tell your boss. Instead, we'll give you a written breakdown of all the info from the video!
LAF vs RAF
Choosing the right configuration for your sectional sofa is of the utmost importance. The majority of our sectional sofas have two parts – a sofa portion and a chaise portion. The chaise portion is the part of the sectional that sticks out into the room and allows you to stretch out your legs. When picking a sectional, the decision you need to make is whether you want the chaise to be on the right hand side or the left hand side of the sofa portion.
Here's where it gets tricky.
Your left hand side and your right hand side are different when you're sitting on the sofa compared to when you're standing up and looking at the sofa. The side that the chaise is on is always determined as if you are standing up and looking at the sofa. This means that an LAF sectional has a chaise that is on your left hand side when you are standing up and facing the sofa. LAF = Left As Facing. A sectional with an RAF configuration means that the chaise will be on your right hand side when you are standing up and facing the sofa. RAF = Right As Facing.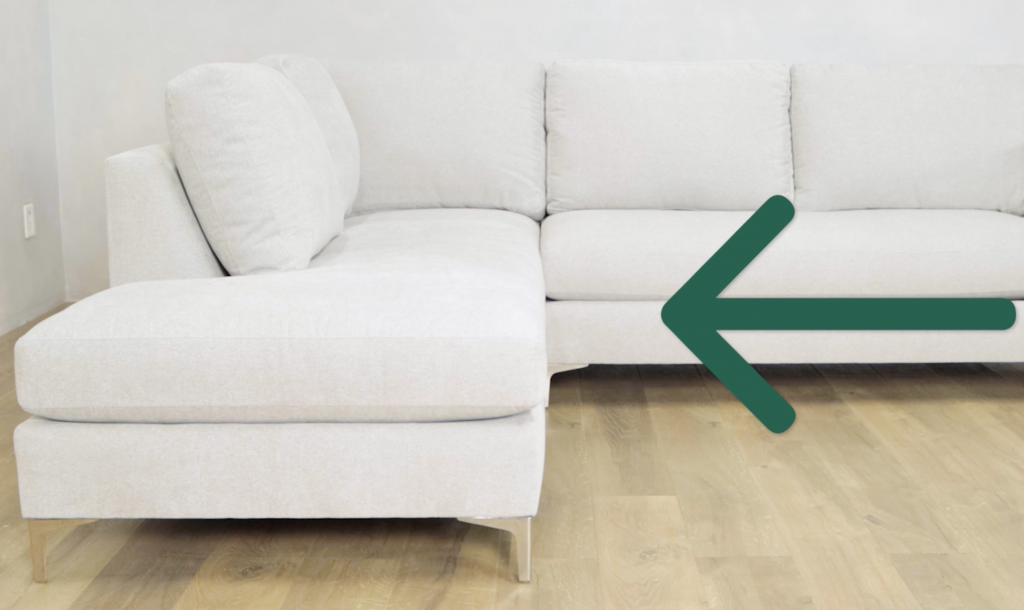 The Mulholland 2pc Sectional LAF in SILVER. When looking at the sectional, the chaise is on the left hand side. This makes it an LAF sectional.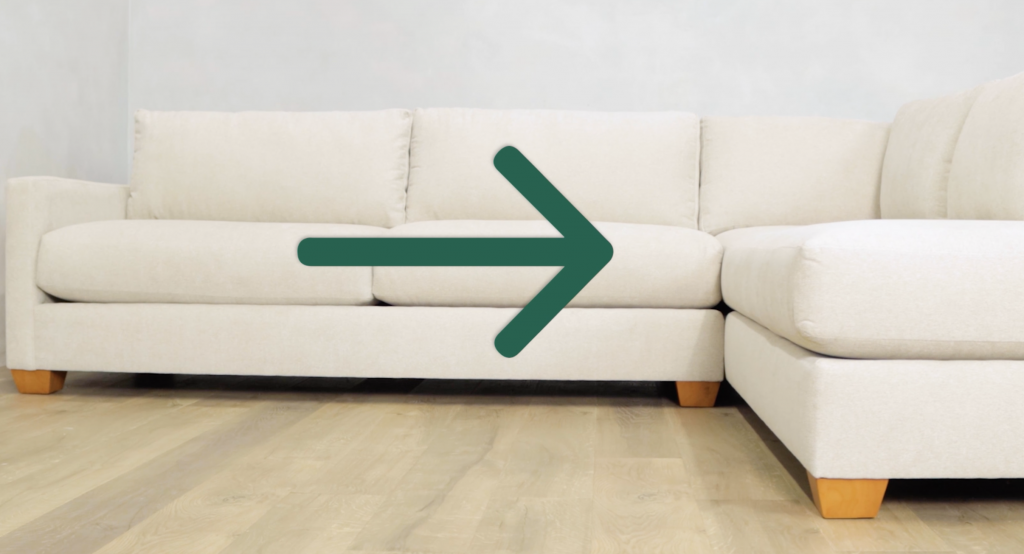 Tuxedo 2pc Sectional RAF in BEIGE. When looking at the sectional, the chaise is on the right hand side. This makes it an RAF sectional.
L-Sectionals
An L-Sectional is a sofa that has two sofa portions rather than a sofa portion and a chaise portion. The two sofa portions meet at a right angle, which creates a nice, cozy corner area. An L-Sectional is great for social gatherings since it creates extra seating space. While a chaise is great for kicking back and relaxing, it's not designed for people to sit on by itself for extended periods. An L-Sectional gives everyone their own seat at the sofa.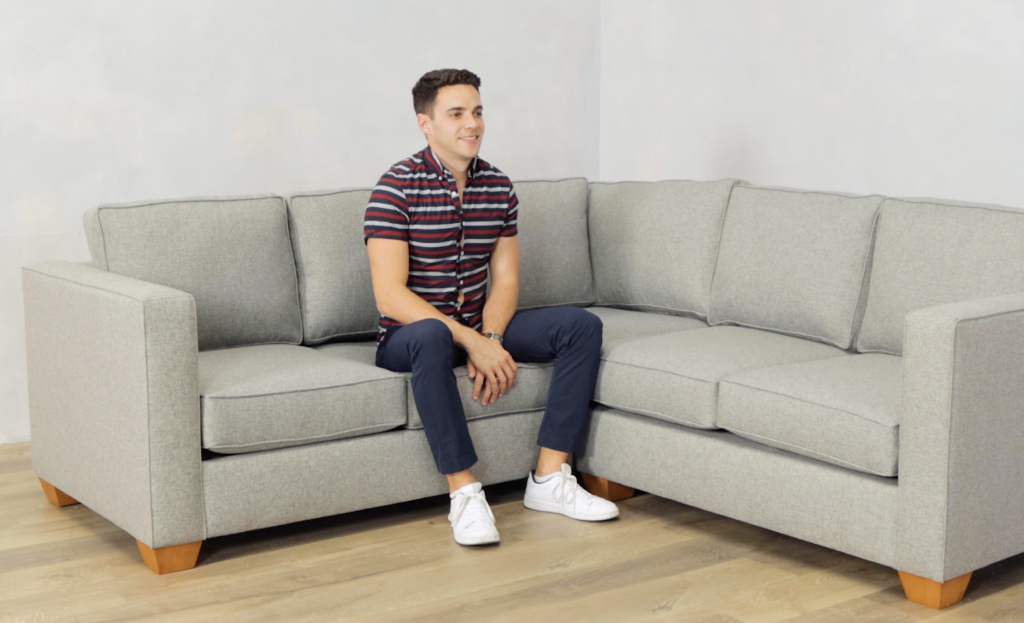 Kyle can sit comfortably on any part of the Catalina 2pc L-Sectional in MOUNTAIN GREY
Reversible Chaise Sofas
A reversible chaise sofa is an extremely versatile option for your home. The key feature of a reversible chaise sofa is that you do not need to choose an LAF or RAF configuration. It can be either one depending on your situation or your mood! That's because a reversible chaise sofa is made up of a standard sofa, a cushion-less ottoman platform, and a long chaise cushion. The long chaise cushion extends over the ottoman platform to create a chaise. Simply move the ottoman to the other side of the sofa, move the cushions to match, and you now have a new configuration! This flexible sectional option is ideal for people who plan on moving in the future, or for people who like to change things up from time to time. The smaller footprint is also great for apartments or small space living.
Read more about Reversible Chaise Sofas in this blog post!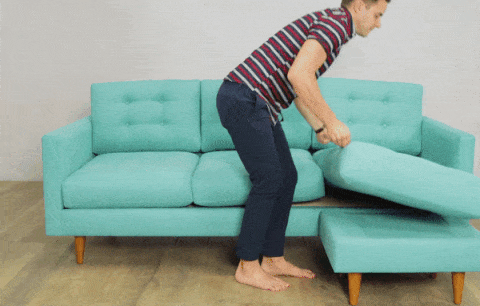 The Lexington Reversible Chaise Sofa in SEAFOAM can have its chaise moved from side to side
Bumper Chaise
The chaise portion of your sectional can either have a standard sofa arm on its side or it can have additional back cushions instead. A chaise with additional back cushions instead of an arm is called a "bumper chaise". Take a look at our Beverly 2pc Sectional and our Lexington 2pc Sectional to get a clearer view of the difference.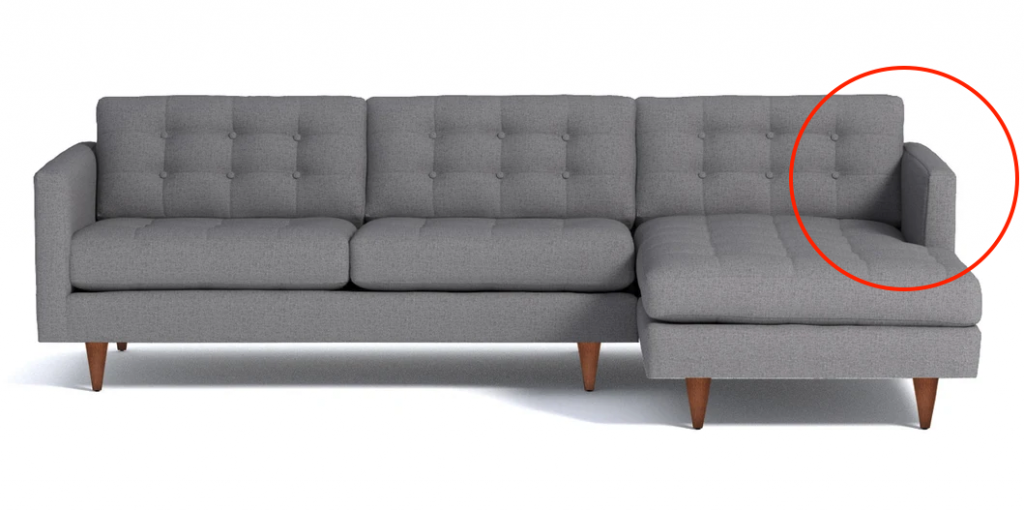 The chaise on the Beverly 2pc Sectional features a standard arm. This gives the Beverly a more traditional sofa look.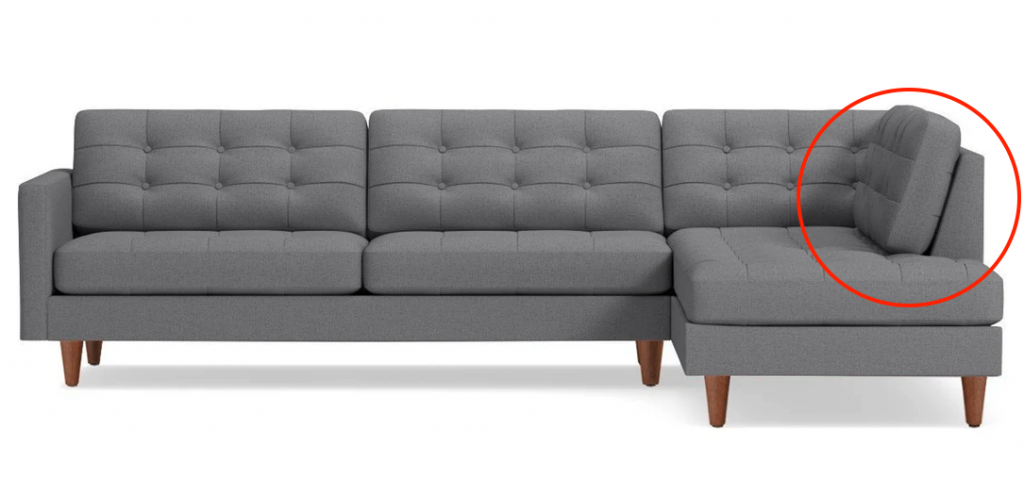 The Lexington 2pc Sectional has a bumper chaise. As you can see, there is an additional back cushion along the side of the chaise instead of an arm. This creates a cozy corner section. It also allows someone to sit along the chaise portion as if it's another seat.
2 Piece Sectional (2pc) vs 3 Piece Sectional (3pc)
A sectional sofa is comprised of multiple pieces. The number of total pieces is indicated in the name of the sofa. For instance, a Melrose 2pc Sectional is comprised of two individual pieces (a one arm sofa + a chaise). A Melrose 3pc Sectional is comprised of three individual pieces (a one arm sofa + an armless sofa + a chaise). The individual pieces that make up these sectionals are locked together with sectional brackets. It's easy to connect and disconnect the pieces as needed. These sectionals need to be made up of individual pieces so that they can be delivered to your home and fit through all your doorways. We wouldn't be able to deliver any sectional sofas to a home if they shipped as one giant sofa!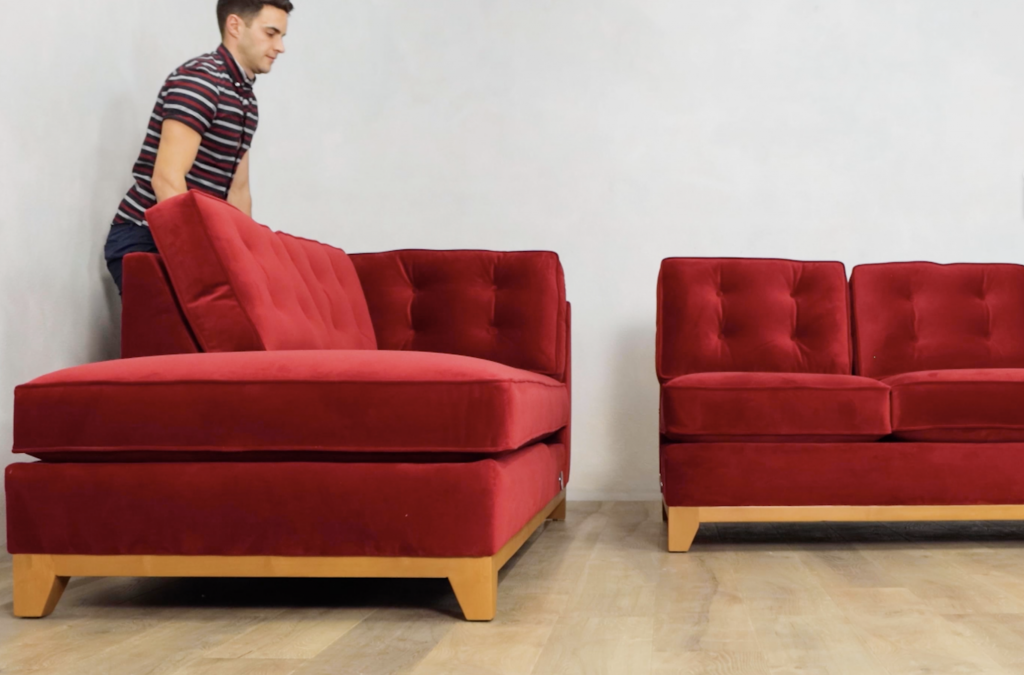 Brentwood 2pc Sectional in RUBY VELVET shown with its two individual pieces disconnected. Note that the Brentwood has a bumper chaise!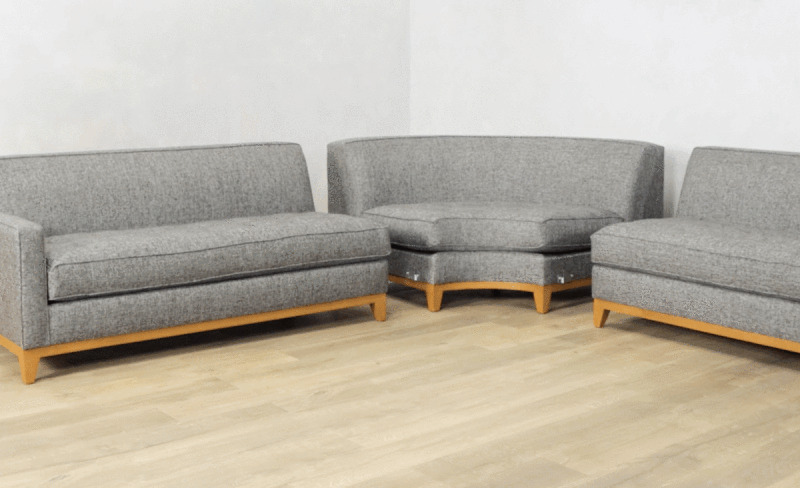 Monroe 3pc Sectional in SMOKE shown with its three individual pieces connected and disconnected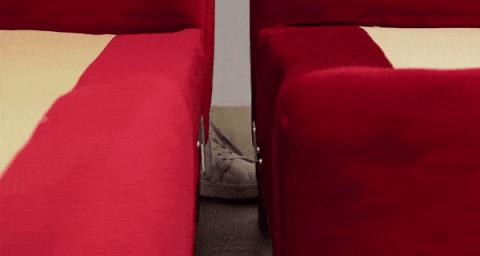 To connect your sectional pieces, simply lift the side with the hook and slip it into the side with the clasp!
The Takeaway
We understand that buying a sectional sofa is an investment. That's why we want to make sure that you have as much knowledge as possible so that you can make an informed decision that's right for you, your home, and your family. If you have any other questions, you can always live chat with us, send our team an e-mail at hello@apt2b.com, or give us a call at 877-825-8705 ext 1. Our friendly team will be able to answer any other questions you might have about our sectional sofas!
Check out all of our Furniture Fundamentals videos so that you can pick the best sofa for your small space, apartment, or home!
---