Guests are coming. They've decided against an AirBnB. And you don't have a guest bedroom. Now what? An air mattress on the floor works if you don't like your guests. But what if you love them? Then obviously you'll want to give them the best sleep option that your space can support. Your two best choices are a sleeper sofa or a futon (aka urban sofa bed). But which is better? Read on to find out which option is best for your home – a sleeper sofa or a futon!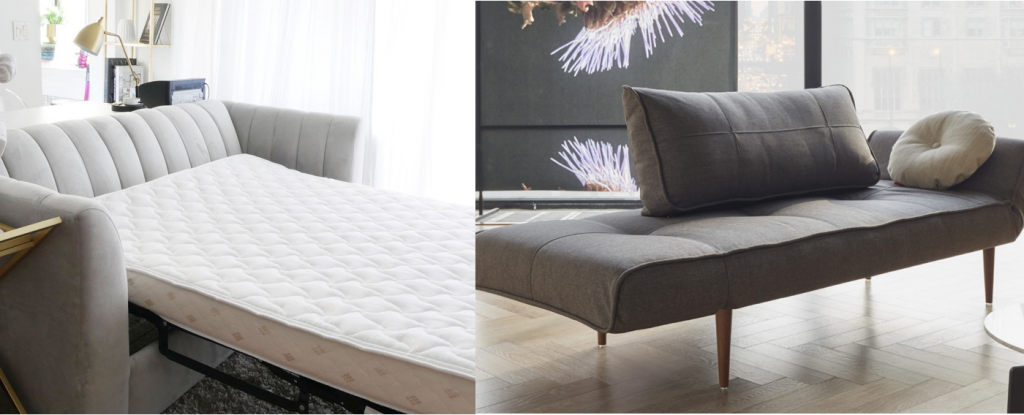 Nora Queen Size Sleeper Sofa in Stone | Wrightwood Urban Sofa Bed in Gravel
Sleeper Sofas
Sleeper sofas are ideal because they function as a fantastic sofa during the day and easily transform into a bed at night. You can put standard bedsheets over the mattress and make the experience feel identical to a true bed. We even offer sleeper sectionals so that you don't have to sacrifice sofa size (because who doesn't love a big sofa?).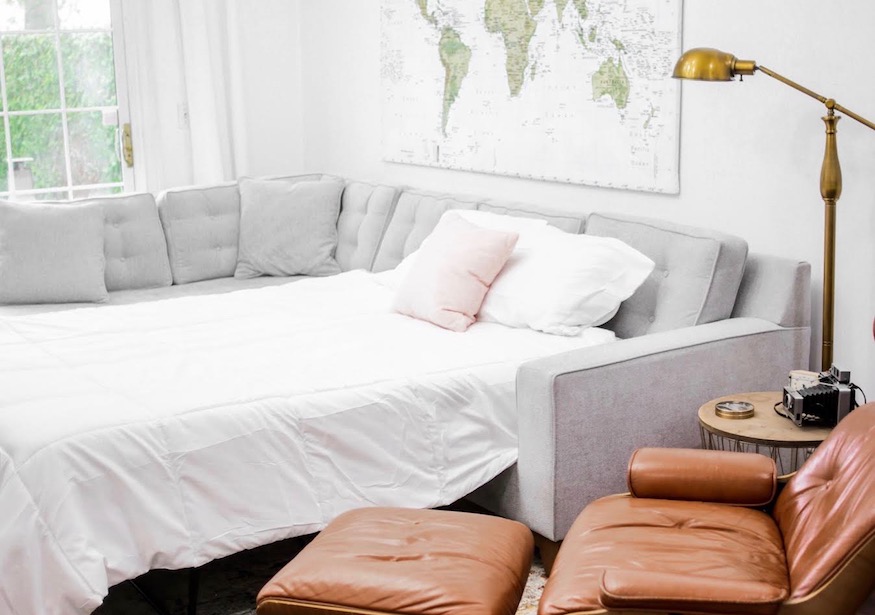 Brentwood 2pc Sleeper Sectional LAF in Silver
Sleeper Sofa Pros
Looks like any standard sofa or sectional
Real mattress that uses real bedding
Larger sleep space (up to a Queen size)
More formal
Sleeper Sofa Cons
More expensive than a futon or urban sofa bed
Takes up much more space
Heavy
Mattress is thinner than a standard bed experience
Futons and Urban Sofa Beds
Futons are extremely versatile pieces of furniture. Unfortunately people have started passing them off as pieces that should only be used in dorm rooms or basements. It's simply not true! Futons and urban sofa beds can be extremely stylish and extremely comfortable. They also come in many fun designs that have some really unique folding mechanisms. They are also more compact, which means they can be an additional piece as opposed to a sofa replacement.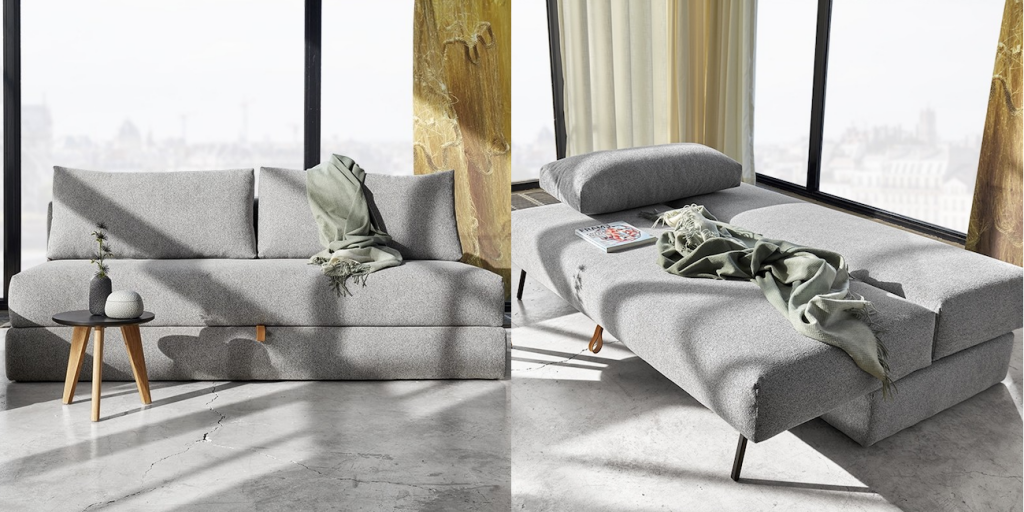 Amalfi Urban Sofa Bed in Pebble Grey (includes storage for bedding!)
Futon and Urban Sofa Bed Pros
Compact size
Affordable price
Lightweight
Stylish and unique designs
Easy transition from sofa to bed
Does not have to replace entire sofa
Futon and Urban Sofa Bed Cons
Limited fabric and style options
Sleep surface is same as sitting surface
Smaller sleep area
Not as easy to apply bedding
Is A Sleeper Sofa or Futon Better?
The truth is that a sleeper sofa is an overall better piece of furniture. If you have the budget and the necessary space to afford a sleeper sofa then this is the best choice. However, a sleeper sofa is not always the best choice for you. If you have limited space or a smaller budget then a stylish futon or urban sofa bed is still a fantastic choice! You might find that you even prefer some of the cool, modern designs we offer on our futons.
Check out our full collection of Sleeper Sofas and Futons/Urban Sofa Beds!
---