If you've been on the hunt for the best sleeper sofa then you know that there are lots of details to consider. Style, functionality, comfort, and price are all important factors. So what should you look for when buying a sofa bed? We break down all the important details and answer all of your convertible sofa questions!
Choosing The Right Sleeper Sofa Style
To choose the right pullout couch style, start by evaluating how much space you have. If you have a small space, opt for an urban sofa bed (aka a futon). Modern futons are actually very stylish and come in many different styles, from a sleeper chair version to a trundle bed version. If you have more space to work with then you can choose a more traditional, pull out couch mechanism and mattress. If space isn't a factor at all, then you can even choose a 2 piece sleeper sectional sofa, a reversible chaise sleeper sofa, or even a big 3 piece sectional sofa bed! These last options are great if you want to maximize seating space while still obtaining the functionality of a pullout couch.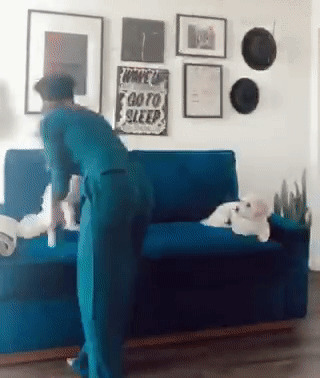 Harper Apartment Size Sleeper Sofa in COBALT VELVET
Photo by @ajadang
Read more about choosing the most comfortable sleeper sofa here!
The Best Sofa Bed Materials
It's what's inside that counts. When it comes to sleeper sofas, this common truth has never been more accurate. You want to make sure that your new sleeper sofa is only built with the best materials. Start with the sofa itself. You want a strong, sturdy frame. Choose a sofa with a kiln-dried, solid wood frame. Don't settle for sofa listings that use terms like "doweled", "glued", or "stapled". Next you'll want a strong and supportive sleeper mechanism. Most companies use a third party supplier for their sleeper mechanisms. If you can, find out the name of the company that makes the mechanism. A company like Leggett & Platt is top ranked in the industry. And top ranked is what you're looking for! If a sales rep does not know the origin of the sleeper mechanism then that's a red flag.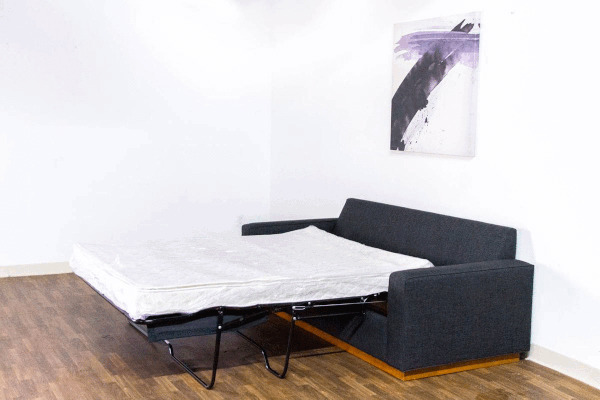 Harper Queen Size Sleeper Sofa CHARCOAL
Finding The Right Functionality For You
The goal is always to have your sleeper sofa work for you and your home. First determine how you'll be using your sofa bed. Will you use it often? Will you have long term guests? Do you simply need the option of a sleeper just in case? When it comes to pullout couch functionality, these are the questions to ask. If you plan on using your convertible sofa all the time, then we recommend upgrading your mattress to a memory foam option. You can also buy memory foam toppers that can make your sofa bed even more comfortable. If you don't need to use the mattress that often, then you can save some money and choose an innerspring option.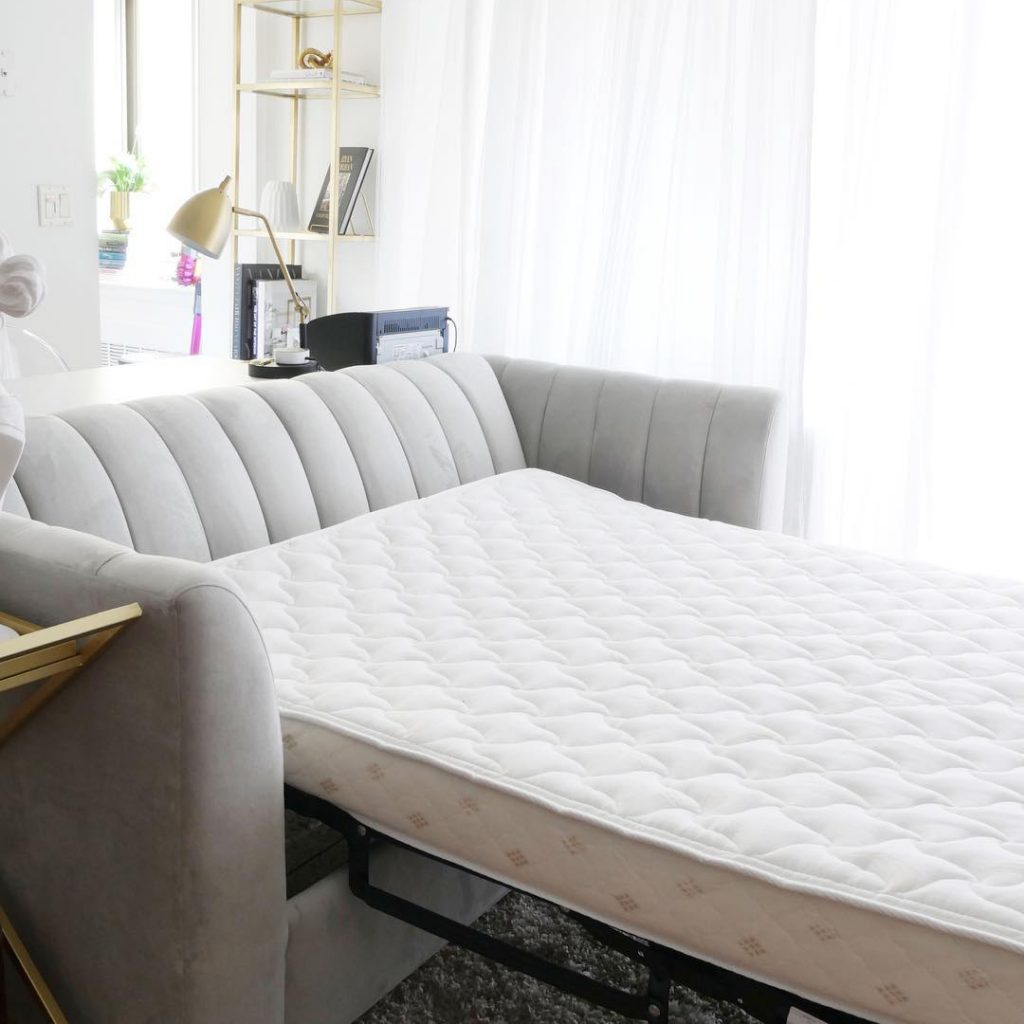 Nora Apartment Size Sleeper Sofa in STONE
Photo by @citychicdecor
Read more about choosing the right sleeper sofa size here!
Hitting The Right Price Point
Speaking of saving money, price point is a very important factor to consider when choosing the best sleeper sofa. If you're on a tight budget then a futon or urban sofa bed is a good choice. You can also choose a Twin Size Sleeper Sofa or Apartment Size Sleeper Sofa to cut down on costs, though it comes at the sacrifice of size. The best value sofa bed is a Reversible Chaise Sleeper Sofa. These hit the sweet spot between size, price, and functionality. The most important thing to know is that the difference between a cheap sofa bed and a high quality sleeper sofa is enormous. It's usually a better idea to buy one $2,000 sofa bed than to buy two $1,300 pullout couches because the first one broke after a year. A high quality sofa bed is an investment that's absolutely worth it.
Final Thoughts
Finding the best sleeper sofa on the market is easier than ever. Choosing the right sofa bed comes down to picking a good style, making sure it's made with high quality materials, and knowing how you plan on using it in your home. If you want even more sleeper sofa advice, check out our Ultimate Sleeper Sofa Guide!
Header Photo by @ajadang
---