We're all in on our plush velvet fabrics. They're soft, they're cozy, they're durable, they're easy to clean, and let's face it – they're sexy as hell. Velvet is the modern fabric. And we've doubled our offering. Our new lineup includes vibrant reds, a sophisticated white, a posh peacock, and a hypnotic deep blue. Check them out now by ordering free swatches! Bonus tip – our swatches make great coasters.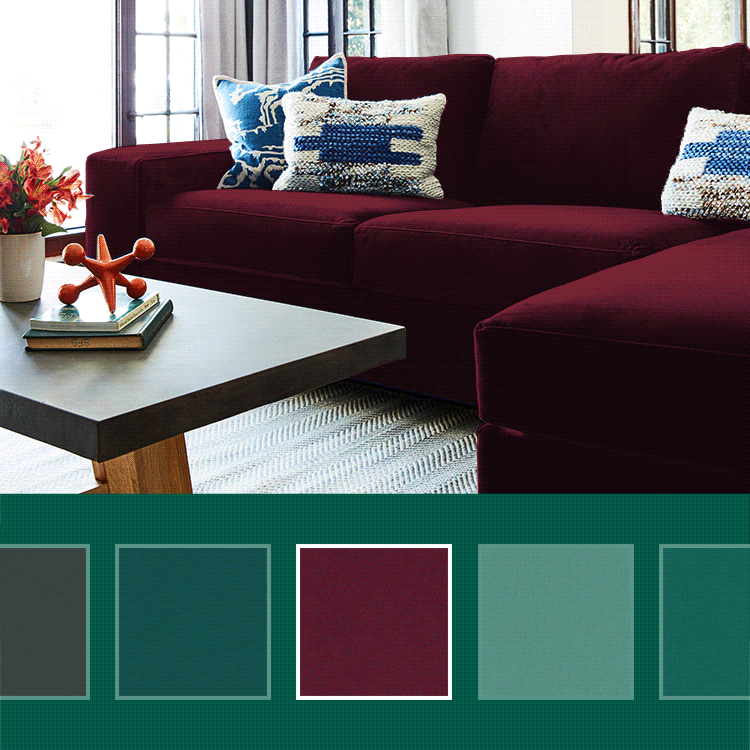 Ruby, Wine, and Peacock Oh My!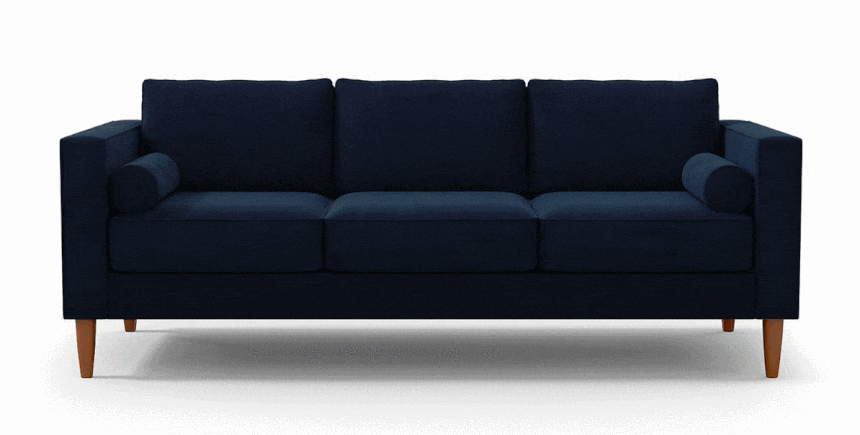 Not only is velvet the modern fabric, but our five new plush velvet fabrics are the modern colors. Our sofas have never looked better than they do in these fresh fabrics. Our Delilah Sofa was designed with velvets in mind. And seeing it in our new Peacock Velvet is a sight to behold.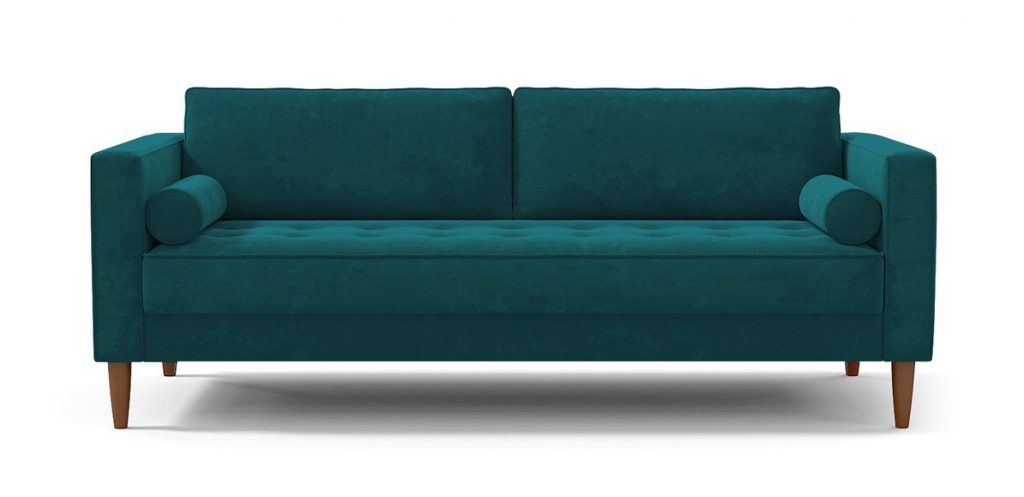 We're also thrilled to feature two new luscious reds to the mix. Our Wine Velvet is a full-bodied fabric with oaky undertones and a fruit-forward finish. At least, that's how we would describe it if it were a real wine. Our Ruby Velvet fabric cranks the vibrancy up to 11. Think of it this way – our Wine Velvet is the lipstick you'd wear to a fancy gala and our Ruby Velvet is the lipstick you'd wear for a night on the town. Both beautiful and both perfect for the occasion.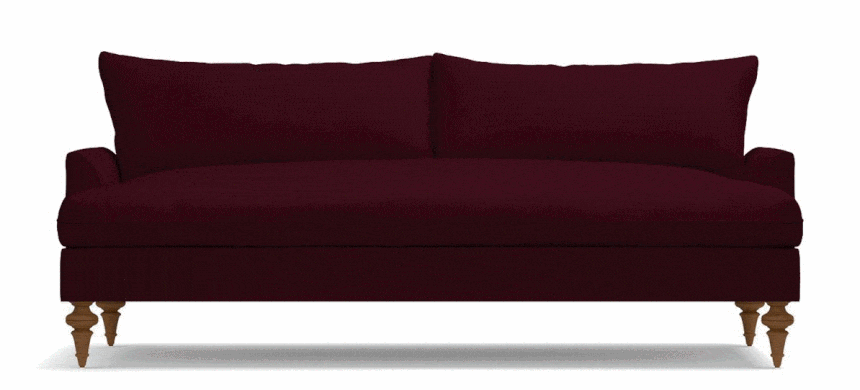 Light & Dark
Our new velvet fabrics represent the entire spectrum. On the light end of the spectrum we have our dazzling new White Velvet. And on the other end of the spectrum we have our Eclipse Velvet, which is an intellectually-stimulating midnight blue. We've always carried a white option for our sofas but we've never featured a white quite like our new White Velvet. If you want a white sofa then this is the fabric for you. It's a pure white fabric that has the perfect vibrancy – not an overwhelming "white-out" white and not a dull "white-ish" hue. It's also easy to clean and keep clean. The only downside is that your fluffy white Maltese might be too well-camouflaged when sitting on it.

We offer lots of different blue fabrics. But none of them are as thoughtful and sophisticated as our new Eclipse Velvet. It's our deepest, darkest blue fabric and it's handsome af. It's ideal for creating an intellectually-stimulating space that's comfortable and inviting. Did you know that blue is actually the new neutral color for you home? Our Eclipse Velvet makes the perfect Bluetral for your space.
Which One Is Your Favorite?





Actually, scratch that. It's way too difficult to choose which of these new velvet fabrics is your favorite. See for yourself how gorgeous, soft, and durable these fabrics are by ordering free swatches! While you're at it you can check out our other fantastic plush velvet fabric options, too.
Check out our New Velvet Collection now!
---