Guest post by Kyle Schuneman. Kyle is a tastemaker and a design guru. With his popular design books and frequent DIY videos he's spreading his mantra that 'beautiful living doesn't have to be expensive or expansive'
Colors come and go and trends are always changing but some things in design become true staples. Blue is one of those staples. It has stood the test of time and I call it a "bluetral".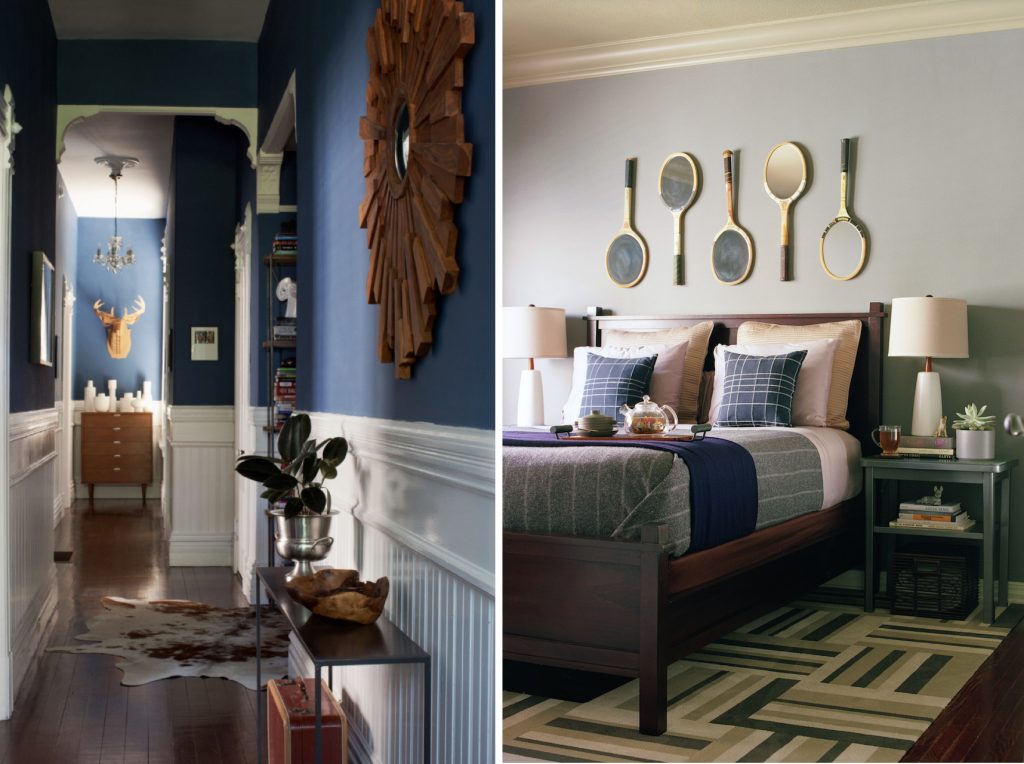 Now most people wouldn't think of blue as a neutral because it isn't beige or cream but it works with everything. Add a little grey tint to the blue and now it has a more washed out sophisticated palette.  Add a hint of red and now it's warm and enveloping. Blue is a great backdrop for a sophisticated room while still giving some life that other neutrals don't offer.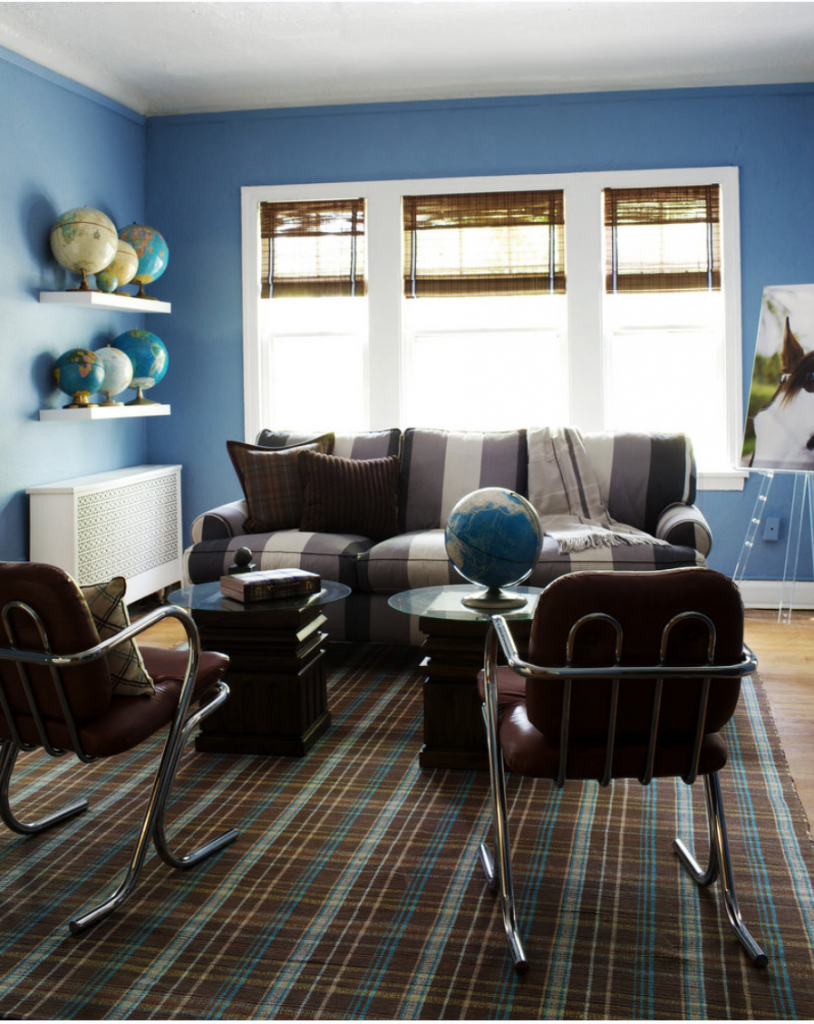 It also can pack a great punch. In a more subdued room it can really become the star of the space if you throw it on a sofa or rug. It works so well because it's a color we see in nature all the time. From water to sky it's something our eye is used to and links to a sunny day and a beautiful ocean.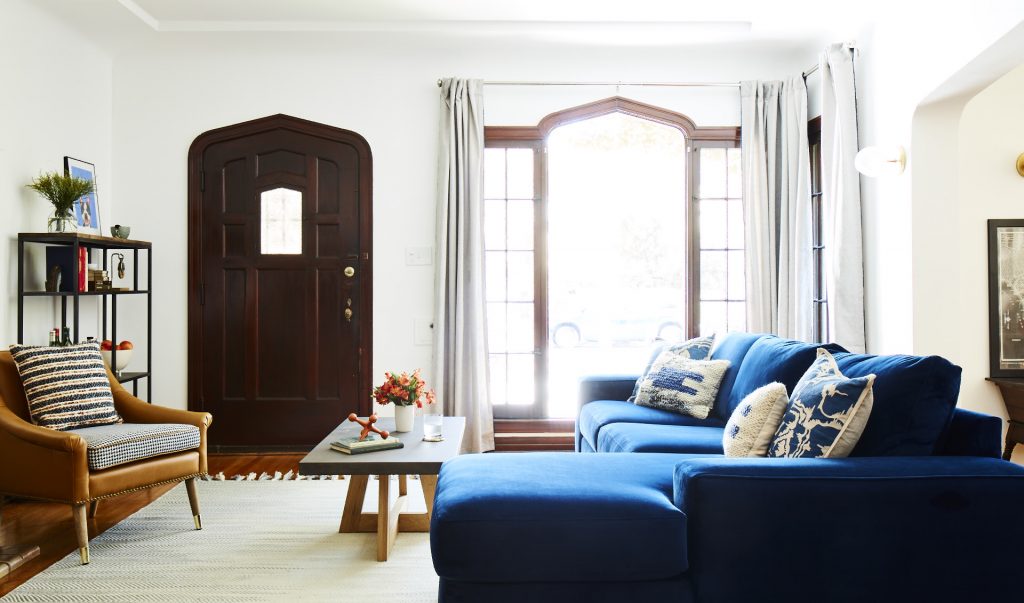 Blue is handsome when it needs to be if you go with a shade of navy and playful like a toddler if you go with a cerulean. It works in nurseries just as well as it works in a regal dining room. If you're scared to paint it all over the walls use it to anchor your space with a great rug.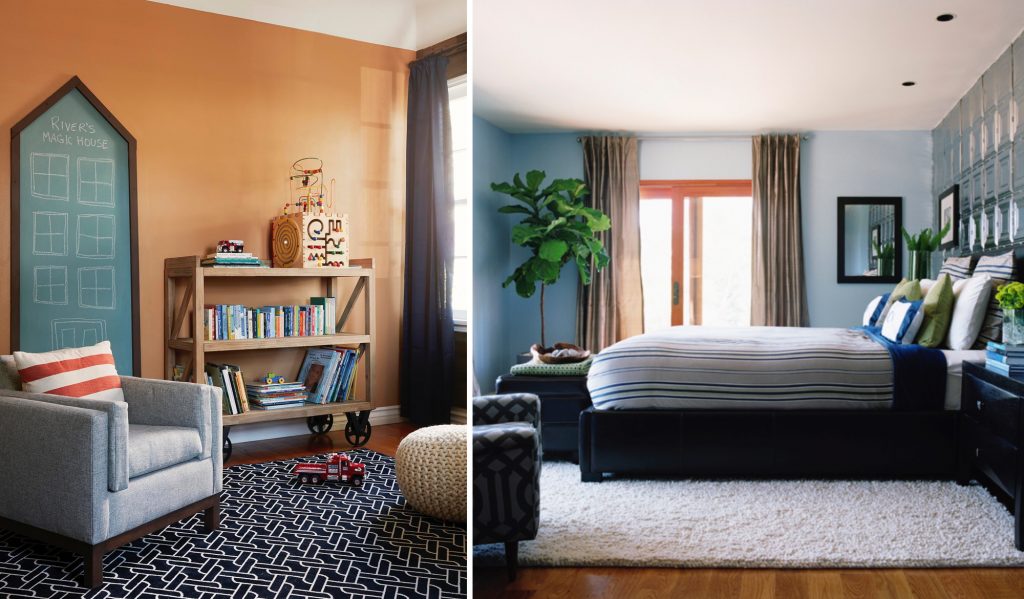 And if you are willing to take the plunge and put it on your walls you don't have to do a primary blue. If your space has enough natural light a really dark and moody blue will make your space feel cozy and create a backdrop for a layered space.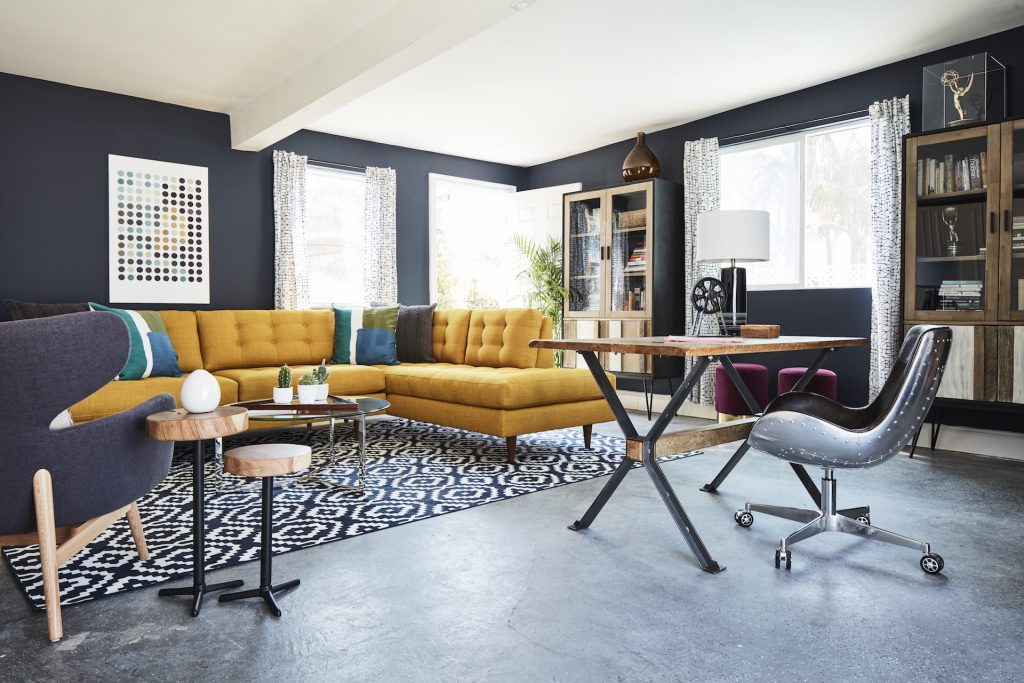 Catch the bluetral bug? Check out Kyle's entire Bluetrals Collection! Kyle's made it easier than ever to find the best pieces for your bluetral space. We've also introduce a brand new Eclipse Velvet fabric that is the perfect example of a bluetral for your home. Check it out and order free swatches!
And don't forget to follow Kyle on social media!
instagram: @kyleschuneman
twitter: @KyleSchuneman
Photos by: Joe Schmelzer @treasurebite
---