What's better than cheddar on a slice of apple pie? Velvet upholstery on your Apt2B sofa, that's what! Apt2B always provides the most comfortable, durable, and beautiful fabrics for our selection of upholstered products. And we're pleased to announce six brand new fabrics that raise the bar even higher! Our new Plush Velvet fabrics are now available on every single sofa that we build to order in our downtown Los Angeles factory. And, like all of our great selection of fabrics, these new Plush Velvets are the same great price. So say "cheese" and find out why our new Plush Velvets are better than cheddar!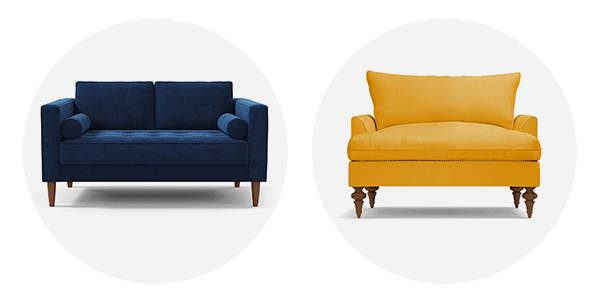 Delilah Apartment Size Sofa | Saxon King Chair
Plush Velvet Is Our Softest Fabric Yet
Apt2B has a wide range of fabric offerings, from soft Microfibers to textured Notions to liquid-stain repellant Performance fabrics. But never have we offered a fabric as soft and luxurious as our new Plush Velvet! Each Plush Velvet fabric features the smooth top layer of a Microfiber with the addition of a thick flannel backing. This makes each Plush Velvet fabric thicker, softer, and just downright comfy! If you love the look and feel of a Microfiber then you're going to be blown away by the softness of our new Plush Velvets.
Soft AND Durable
These new Plush Velvet fabrics might be soft but that doesn't mean they're weak! In fact, our Plush Velvet fabrics are among our most durable fabrics that we offer! When it comes to basic wear and tear durability there's a simple rating system called a "double rub count" (or the Martindale Test if you want to be a nerd about it). The higher the double rub count, the higher the durability! Anything over 20,000 double rubs is considered "commercial grade/heavy duty". Our Plush Velvet fabrics feature a 100,000 double rub count! This is the highest durability rating that we offer at Apt2B and it is more than enough for anything you throw at it. To continue the metaphor, this Plush Velvet fabric is better than cheddar – it's not going to get any holes in it like Swiss cheese.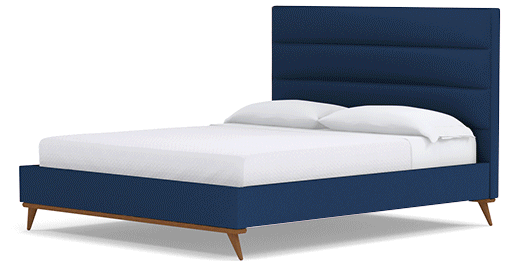 Pet and Kid Friendly
OK so the Plush Velvet fabrics have a 100,000 double rub count. But how does that actually live up to the reality of a household with pets or kids? Short answer: they're unmatched. The benefit of a Microfiber and a Velvet is that they are a "single cell" fabric. This means that the fabric itself is not woven together with individual threads. It's one cohesive fabric! The benefits of this composition are numerous: increased strength, dirt and liquid stain resistance, and pet protection. Cat and dog claws are not able to easily penetrate or puncture our Plush Velvet fabrics. You can brush pet hair right off of these fabrics since the hair cannot penetrate the individual fibers or threads. The same is true for loose debris, soil, and dirt! Cleaning a Plush Velvet sofa is as simple as brushing it off. Go on pets and kids. Do your worst.




Breathtaking Colors
These new Plush Velvet fabrics come in a stunning array of colors. All of the durability metrics are important, but when it comes right down to it the most important thing a fabric needs is beauty. And it's not an exaggeration to say that these Plush Velvet fabrics are the most beautiful fabrics available at Apt2B. You really have to see these fabrics in person to appreciate the rich tone and quality of the colors. Whether you're looking for a handsome and elegant color like Evergreen or a bright and fun color like Marigold, the new Plush Velvets deliver. Our Blush Velvet fabric is an essential component of modern interior decor and it looks absolutely gorgeous on our Apt2B upholstered sofas. Cobalt, Cloud, and Lavender round out the collection in style.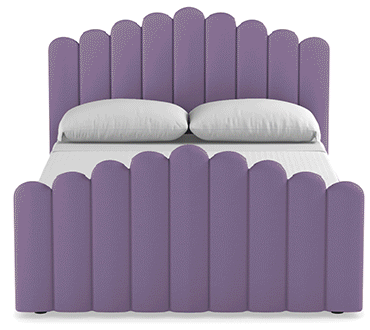 The Full Package
Our new Plush Velvet fabrics check every single box for an Apt2B fabric: durable, pet and kid friendly, beautiful, comfortable, and affordable. These new fabrics really are the full package. So don't be a cheese head! Order some swatches right now and see for yourself!
Other posts you might enjoy!
Find Your New Favorite Apt2B Fabric
The Pet Owner's Guide to Sofa Care
How To Keep Your Apt2B Sofa Stain Free For Life
---