Lamps are an essential part of home decor. That's because they serve an essential purpose – they provide light so that you can see your home! But what if a lamp could do more than that? What if it could also function as a place to hang photos of friends and family, keep track of your to-do lists, and pin inspirational messages (such as, "if you're reading this then you're not working")? It's actually surprisingly simple to transform your ordinary desk or table lamp into a multi-function cork board! If you're short on desk space or living space then this simple hack can really help you maximize your setup. See the full video below to find out how to quickly and easily turn your lamp into a cork board!

Step By Step Guide
In this guide we're going to be transforming our Parr Table Lamp into a Cork Board Lamp! This tutorial works best for lamps that are cylindrical or rectangular, but a version of this guide can be used for many different types of lamps and other home decor pieces! Let your imagination run wild!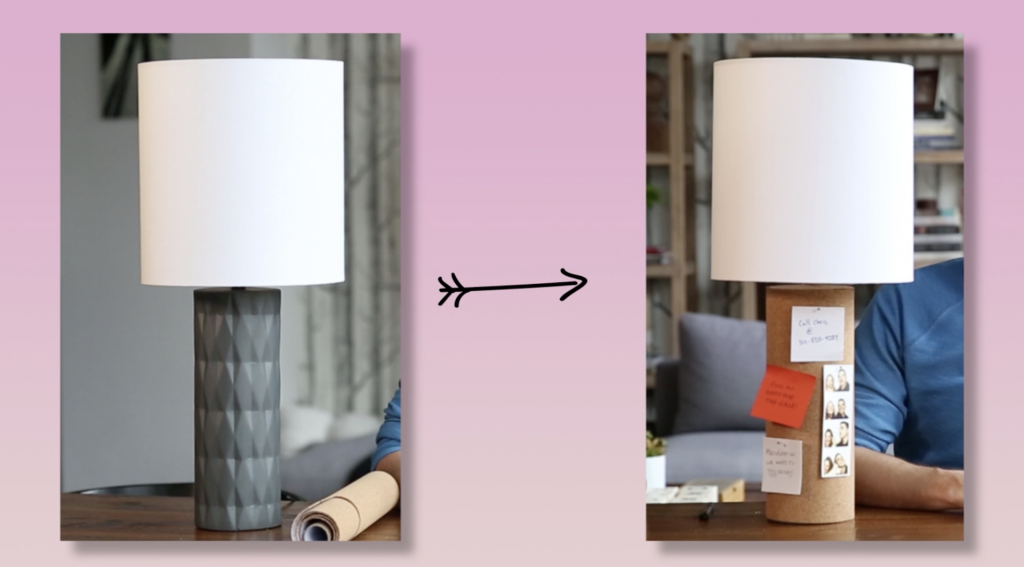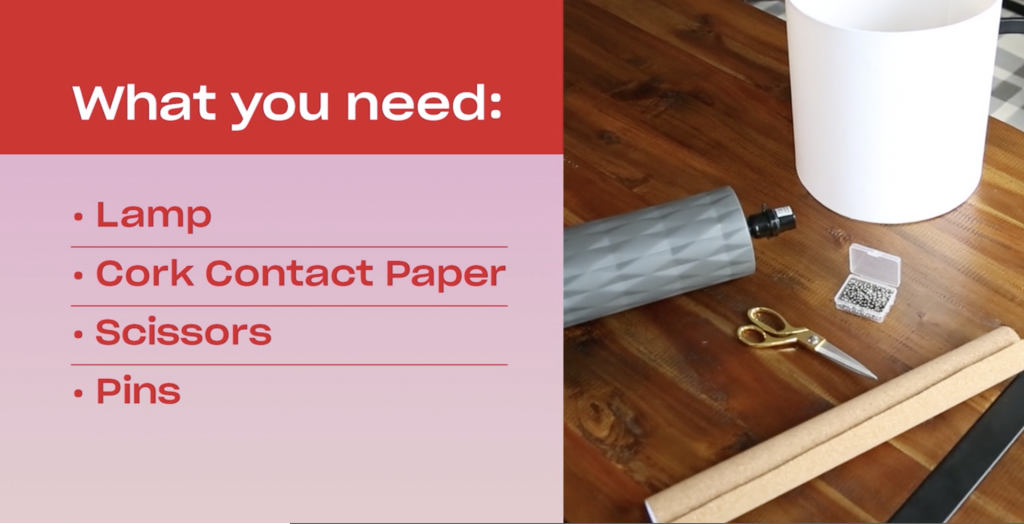 Things You'll Need:
A lamp with an appropriate shape
Cork contact paper – thin cork board front with adhesive backing
Scissors
Pins to hang up your personal items!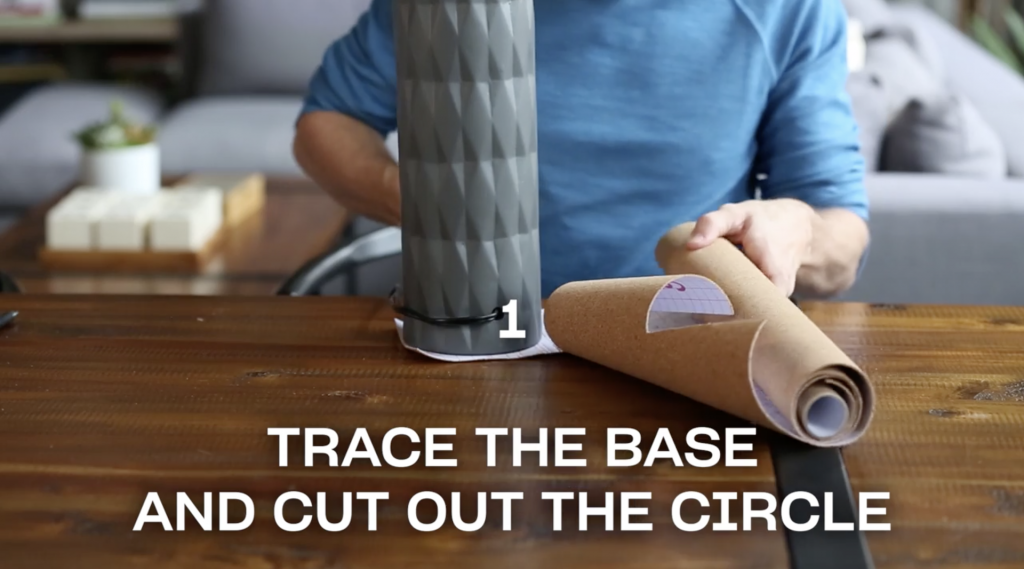 Step 1: The first thing you'll want to do is create a small piece of cork board that will cover the top of the lamp's base and circle the bulb's socket. For our Parr Table Lamp this process is relatively straight-forward since the lamp is a cylinder. Kyle places the Parr on top of the cork board, traces a circle around the base, cuts the circle out, and then cuts an additional hole in the center to allow the cork to fit around the socket. This piece will go on the top of the base in a later step.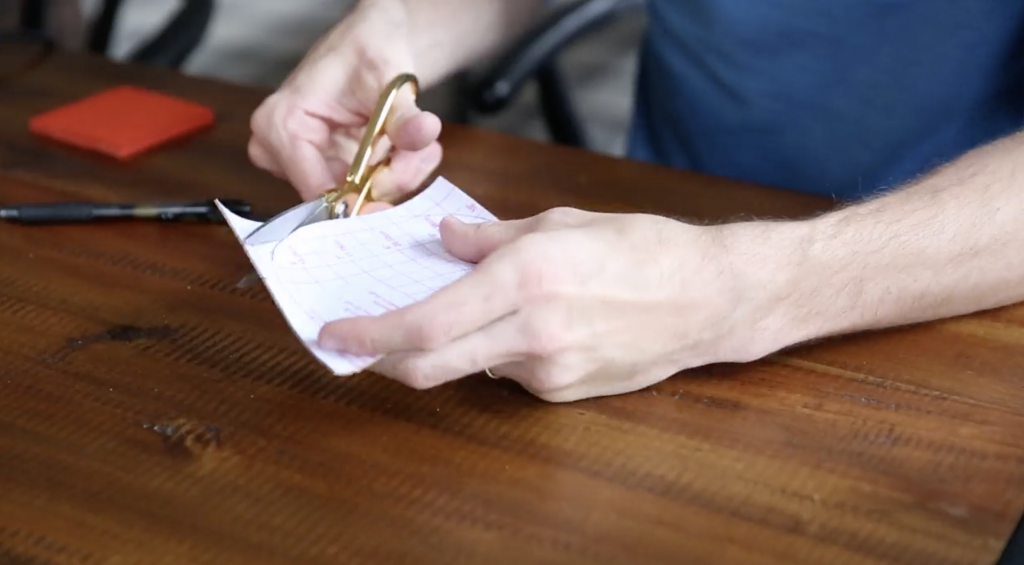 ---