Who doesn't love a really good "before" and "after," right? Well today, we have 11 of them that sprung from the Spring 2020 One Room Challenge! From bedrooms to bathrooms to home office spaces, this post is a visual feast of designer spaces that went from meh to whoa, with plenty of Apt2B furniture and decor sprinkled throughout for good measure.
A little background on the One Room Challenge: twice a year since 2011, for the spring and fall seasons, 20 designers and bloggers are hand-selected to revamp one room in their or a client's home in six weeks, soup to nuts, reporting on progress every Wednesday until the "big reveal." Some makeovers are more cosmetics—paint, furnishings, lighting—while others are complete overhauls. The condensed timeline (which was actually eight weeks this time because #COVID19delays) creates excitement and build-up in the online design community that's palpable.
For the first time, Apt2B signed on as an official furniture sponsor for the Spring 2020 edition of ORC, and we had the pleasure of working with more than half of the featured designers to bring their creative visions to life. The anticipation is finally over as it's time to see how all the befores blossomed into wow-inducing afters. Be sure to click through for each reveal to see where these rooms started and, of course, where they ended. There are some seriously jaw-dropping transformations.
Ready? Let's roll…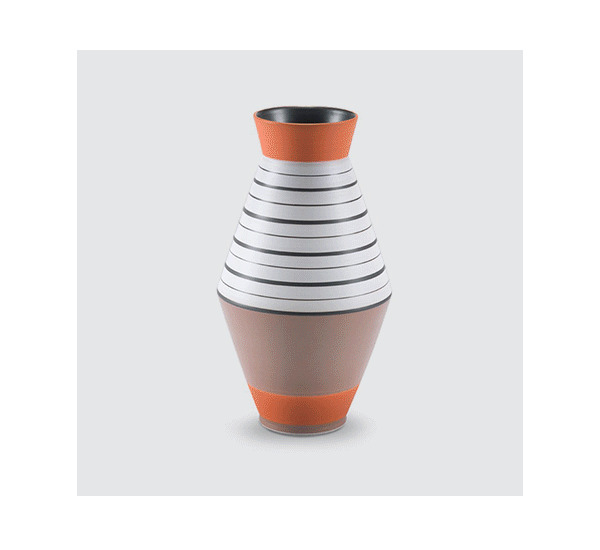 Here for the product recommendations? Shop the entire One Room Challenge Designer Picks collection here.
Renovation Husbands
David & Stephen St. Russell are the crafty husband duo behind Renovation Husbands. They chose to give their bedroom and bathroom a serious upgrade for their first One Room Challenge foray as featured designers. While obviously we love to see our Aiken Nightstand and Aubrey Lounge Chair in such a warm, welcoming space, you're going to want to head to their blog to see the closet they created…oh the wallpaper magic!
Shop Renovation Husband's Apt2B Picks:

Aiken Nightstand | Aubrey Lounge Chair | Zenna Toss Pillow GREY WHITE
Follow Renovation Husbands on Instagram!
Clark + Aldine
Such an inviting family space! This is the work of Danielle and Michael Gutelli who run Plymouth, MI-based design collective Clark + Aldine. The couple tackled not just this living room (which showcases seven Apt2B furniture and decor pieces!), but also their entryway, hard-working kitchen and a breakfast nook to end all breakfast nooks.
Shop Clark + Aldine's Apt2B Picks: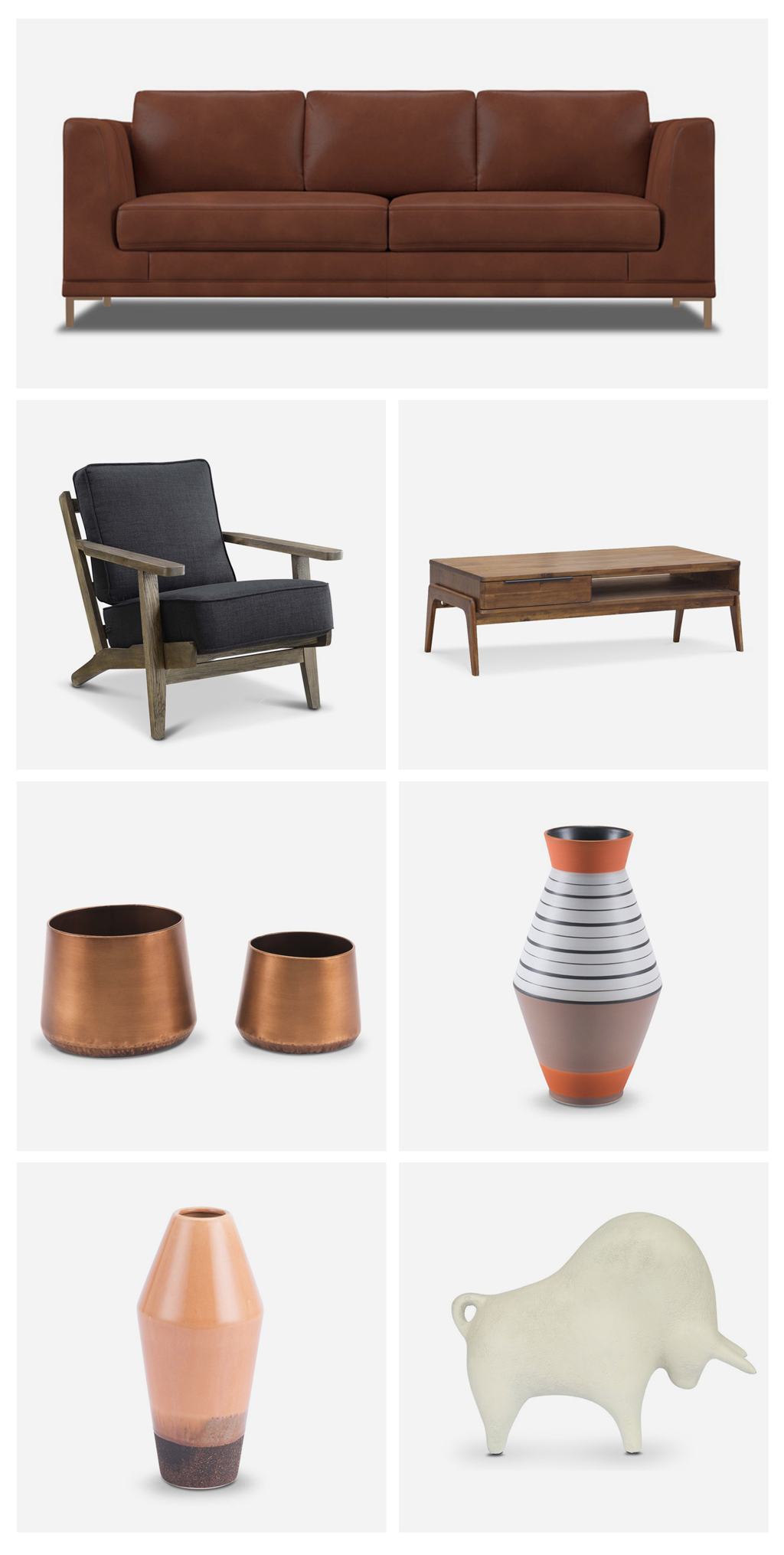 Dylan Leather Sofa in Chestnut/Brass | Aiken Coffee Table | Ryder Accent Chair in Gunpowder/Antique Wood | Mica Planter, Set of 2 | Sonya Vase Small | Pele Vase Small | Torro Sculpture
Follow Clark + Aldine on Instagram!
Hunted Interior
Kristin Russell Jackson is the vision behind Hunted Interior. She converted a nondescript room with no real purpose into a showstopping warm yet neutral home office. The hallmark of the space is a pair of bourbon cabinets—they were her late father's—she had inset into the wall, which sets a formal yet not overly serious tone for the office. Kristin peppered this room as well as the adjacent bathroom with some Apt2B decor to round out her modern-meets-traditional vibe.
Shop Hunted Interiors' Apt2B Picks: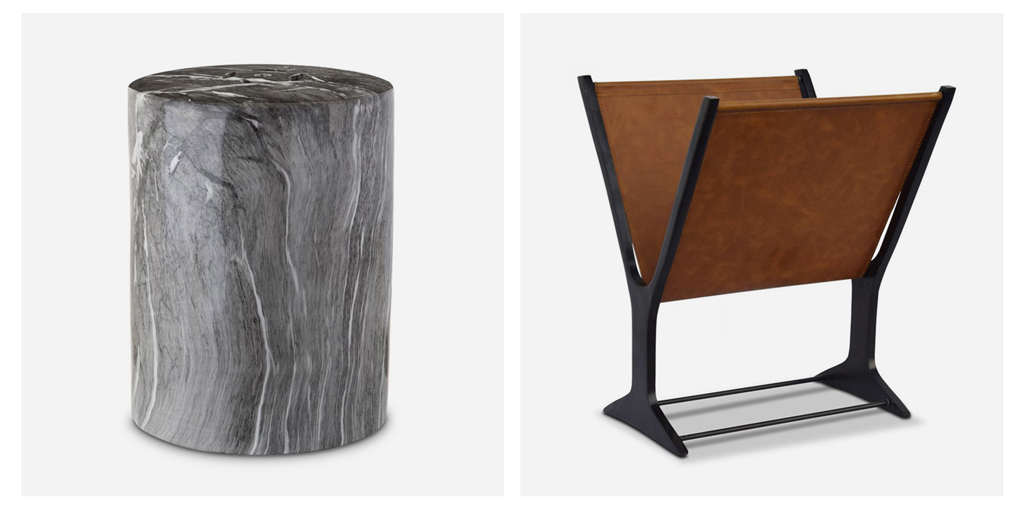 Loara Marble Garden Stool | Zion Magazine Holder
Follow Hunted Interior on Instagram!
Veneer Designs
What's that they say about working with family? Well, Natalie Myers of Veneer Designs knows all about it from this bedroom…her client was her daughter, who evidently had plenty of strong opinions to go around! From the looks of the final result, it's pretty safe to say she gets it from her mama—good taste, that is. Raise your hand if you're itching to paint a mural in your house now?  ??‍♀️
Shop Veneer Designs' Apt2B Picks: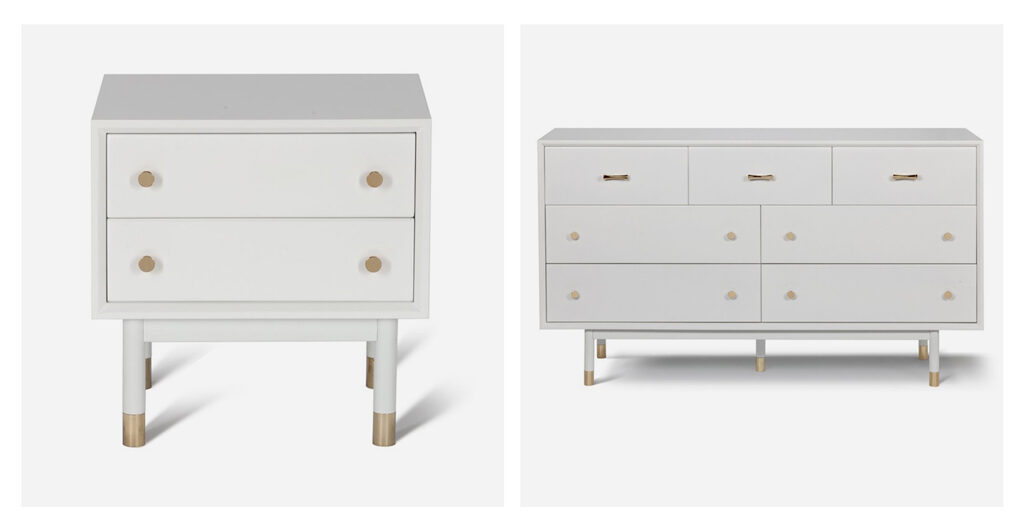 Chloe Side Table | Chloe Dresser
Follow Veneer Designs on Instagram!
Kate Pearce Vintage
Pay attention if you love an eclectic, collected look, because we're talking about Kate Pearce's room now. The designer worked on three different spaces (the seating area in her converted attic is shown above with our Caulder Coffee Table and Dazzle Credenza, but there's also her office and a bathroom that might make you want to cry from all the feelings it induces).
Shop Kate Pearce Vintage's Apt2B Picks: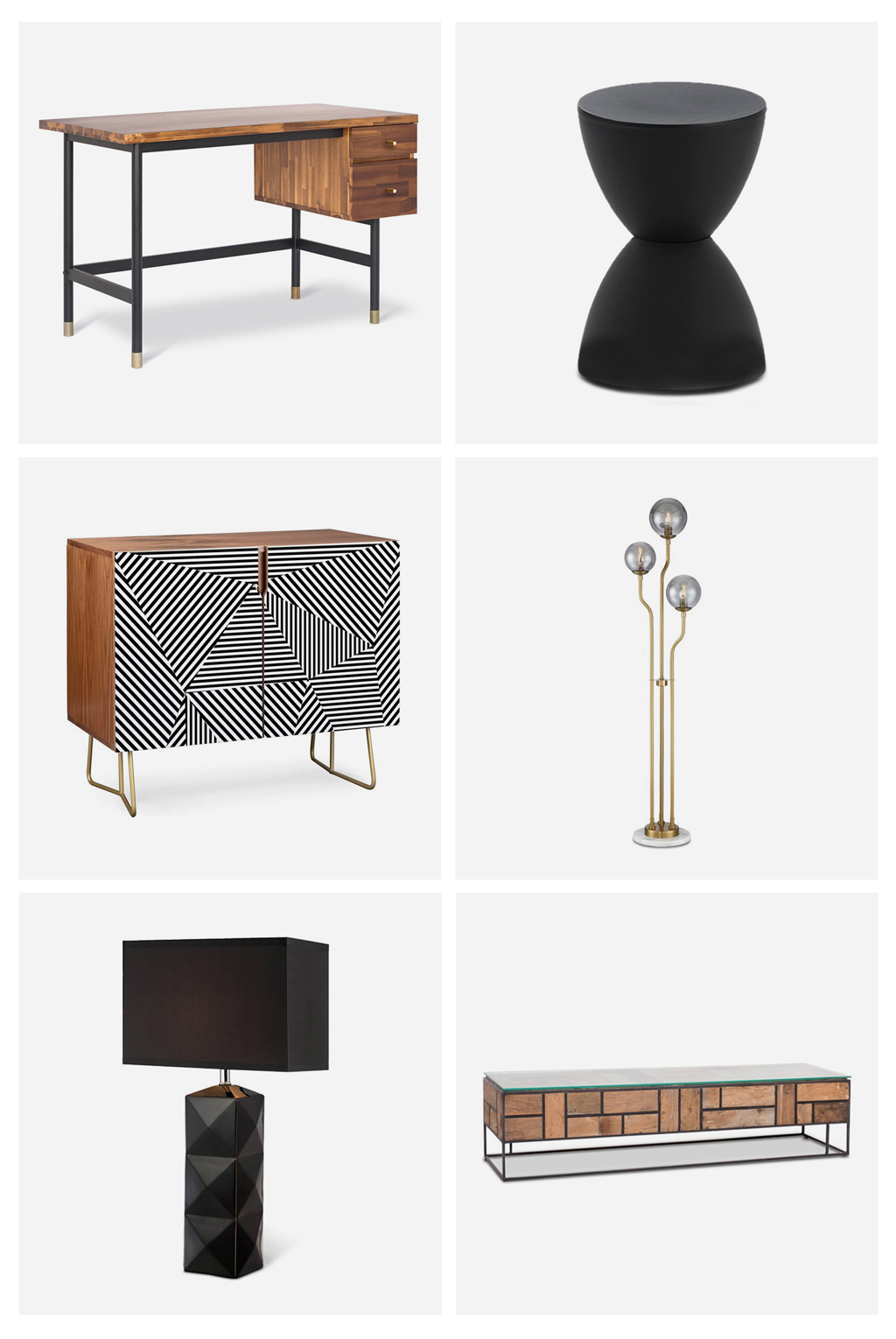 Midtown Desk | Chandler Stool BLACK | Credenza by Three of the Possessed DAZZLE APARTMENT | Bardot Floor Lamp FRENCH GOLD/SMOKE | Glenn Table Lamp BLACK | Caulder Coffee Table
Follow Kate Pearce Vintage on Instagram!
Katrina Blair
Few things strike glee in the hearts of design lovers everywhere like the words "cottage makeover" and that's exactly what you get with Katrina Blair Sullivan's One Room Challenge space. What was once a forgotten mostly unused space is now a dreamy, light-fill office for the designer. And lucky her that she gets to share the little cottage with our lovely Monroe Sofa. ;)
Shop Katrina Blair's Apt2B Pick: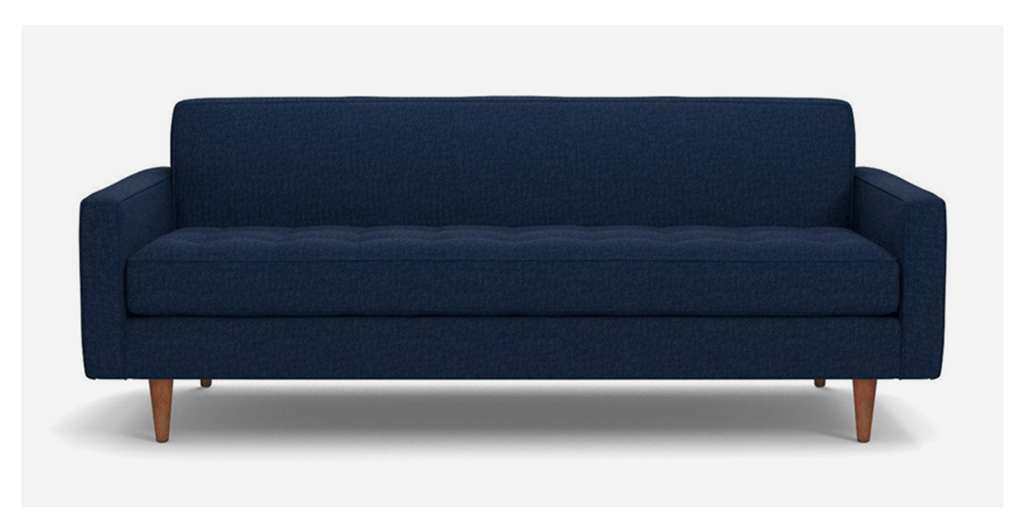 Follow Katrina Blair on Instagram!
Beth Diana Smith
Beth Diana Smith knows how to GO.FOR.IT! Every nook and cranny of her living room, dining room, entryway and powder room is ?, full of personal treasures and seriously bold design choices that would make any beige room quiver with jealousy. Our Leland Bar Cart is seen in the shot above, but the real star is our Preston Sideboard, which you'll have to head over to her site to see in action!
Shop Beth Diana Smith's Apt2B Picks: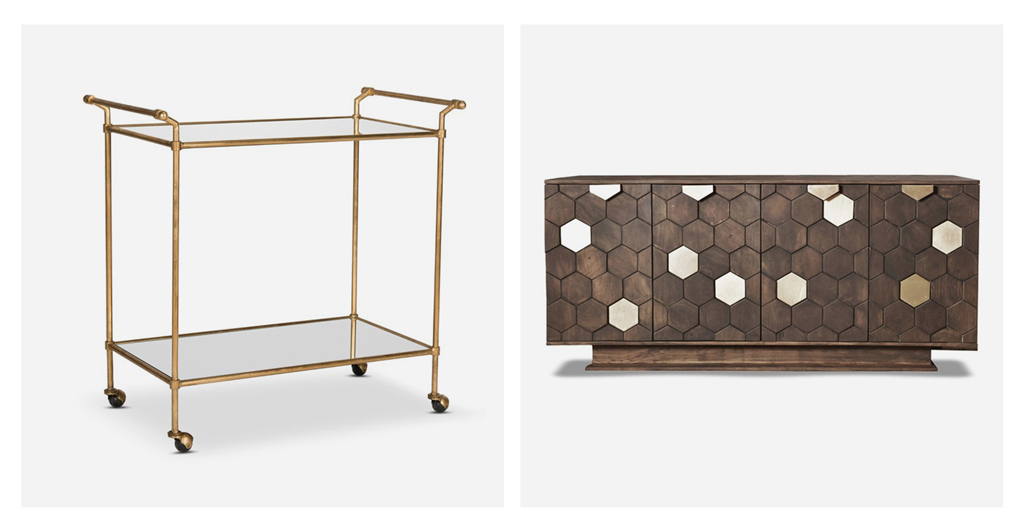 Leland Bar Cart | Preston Sideboard
Follow Beth Diana Smith on Instagram!
House of Hipsters
Um, forgive us while we swoon here. When Kyla Herbes from House of Hipsters first reached out to say she would love some of our pieces for her yoga studio, we certainly weren't expecting this. But whoa did she deliver the modern, cool vibes. The adjacent living area is absolutely worth a look, too, so head to that reveal for all the eye-popping goodness.
Shop House of Hipster's Apt2B Picks: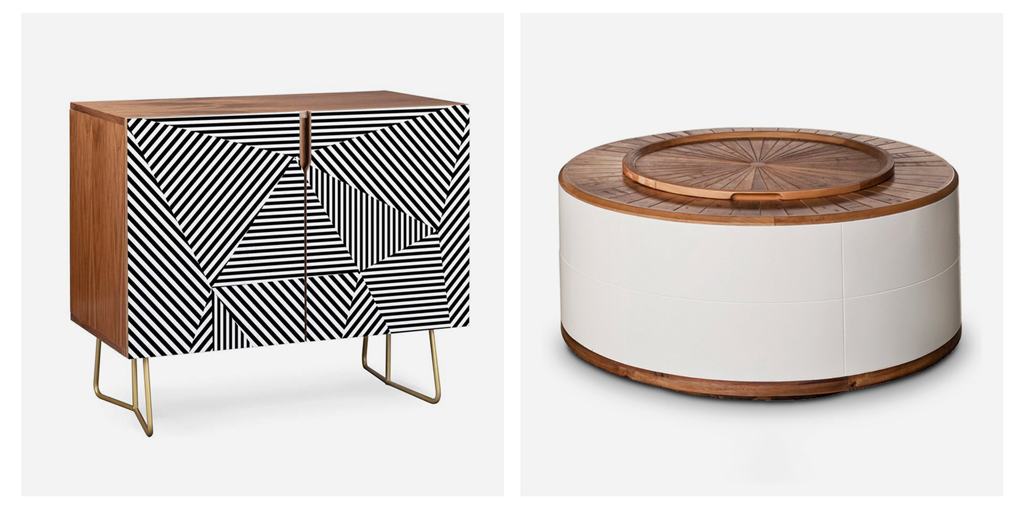 Credenza by Three of the Possessed DAZZLE APARTMENT | Solara Storage Coffe Table
Follow House of Hipsters on Instagram!
Deeply Southern Home
Leslie Davis of Deeply Southern Home out here making our Kimbrough Dresser look like a billion bucks! The way she paired it with our Tiffany Mirror and Veles Table Lamps feels like the coupling belonged together all along.
Shop Deeply Southern Home's Apt2B Picks: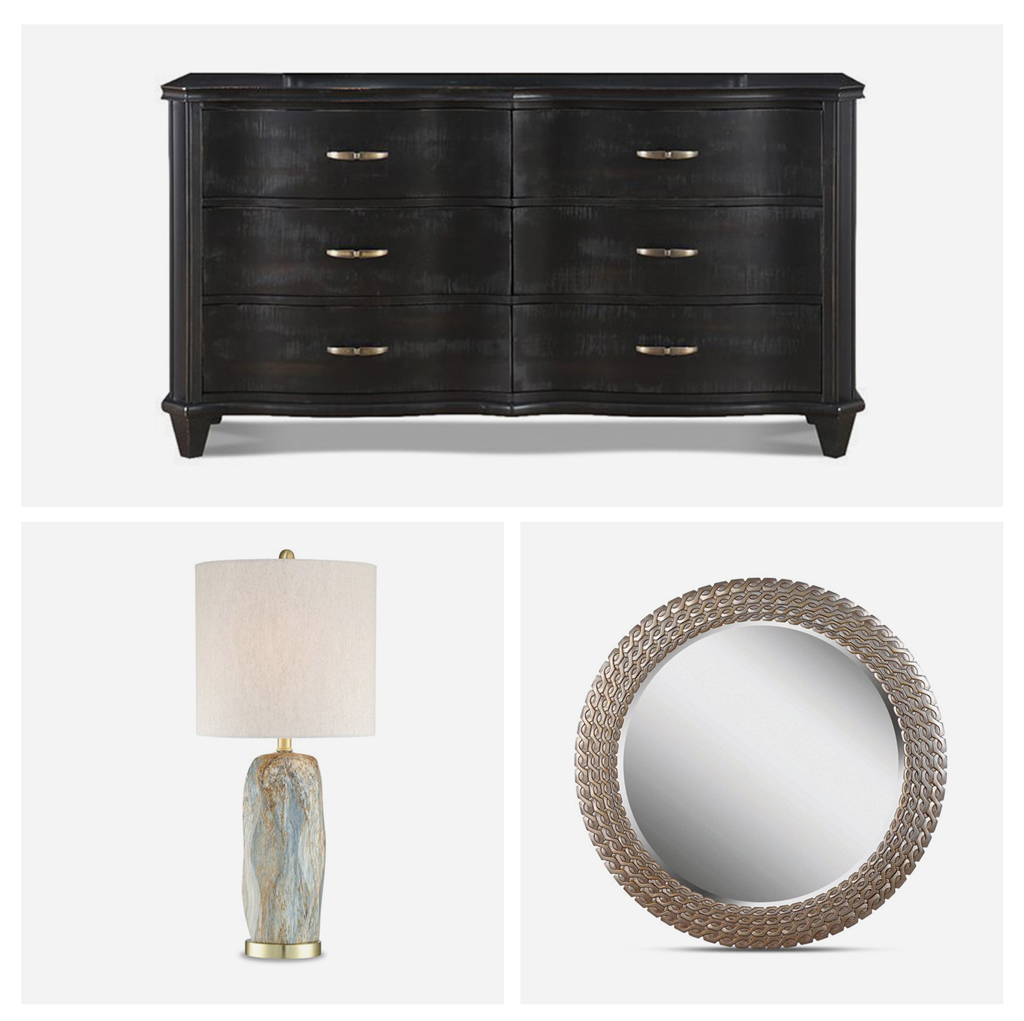 Kimbrough Dresser | Veles Table Lamp ANDESINE | Tiffany Mirror
Follow Deeply Southern Home on Instagram!
Studio Plumb
Attention color and pattern lovers! Rebecca Plumb's bedroom and bathroom renovation are calling to you. If there were a room in this year's One Room Challenge that could win the award for "Best Use of Creative Carpentry Skills," it would absolutely be this space. You have to see the custom bed surround she designed and built as well as the custom molding throughout. (Also, we see you Westmont Chest!)
Shop Studio Plumb's Apt2B Picks: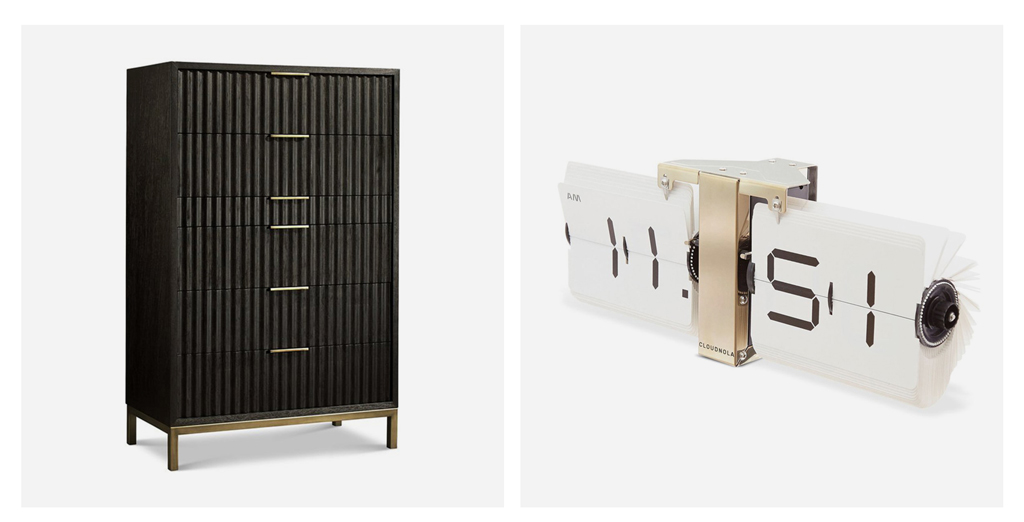 Westmont Chest | Flipping Out Clock WHITE/GOLD
Follow Studio Plumb on Instagram!
Beginning in the Middle
And finally, we have the super charming bedroom space from Catherine and Bryan Williamson from Beginning in the Middle. The designing couple is currently in the process of revamping Catherine's parents' 1950s Cape Cod in Columbus, OH, and decided to tackle the bedroom/bathroom combo. You should see the "before" photos of this room…it's come a long way!
Shop Beginning in the Middle's Apt2B Pick: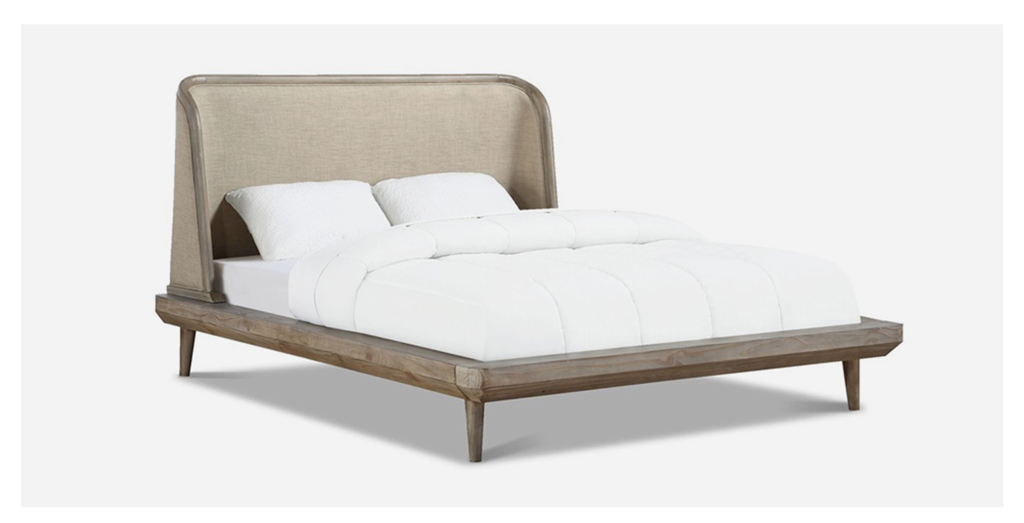 Parker Upholstered Platform Bed, Queen
Follow Beginning in the Middle on Instagram!
And there you have it! All 11 rooms we were included in for the Spring 2020 One Room Challenge. To learn more about the design event and see more finished spaces from featured designers (and guest designers, too!), head here. Thank you to all the designers we partnered with for your beautiful creations and making our Apt2B furniture and decor look so good.
Want more Apt2B reveals? Here you go:
---