Rashad Jennings' new living room is a, dare we say, home run touchdown. The former Giants running back opened up his L.A. home to Apt2B for a style upgrade after a recent move. Faced with an open floor plan, there was one thing Rashad immediately knew his digs would need: a comfortable sectional. No, wait…a comfortable orange sectional. That said, let's get to know our friend Rashad a little more before diving into all things design. After all, we are in his living room.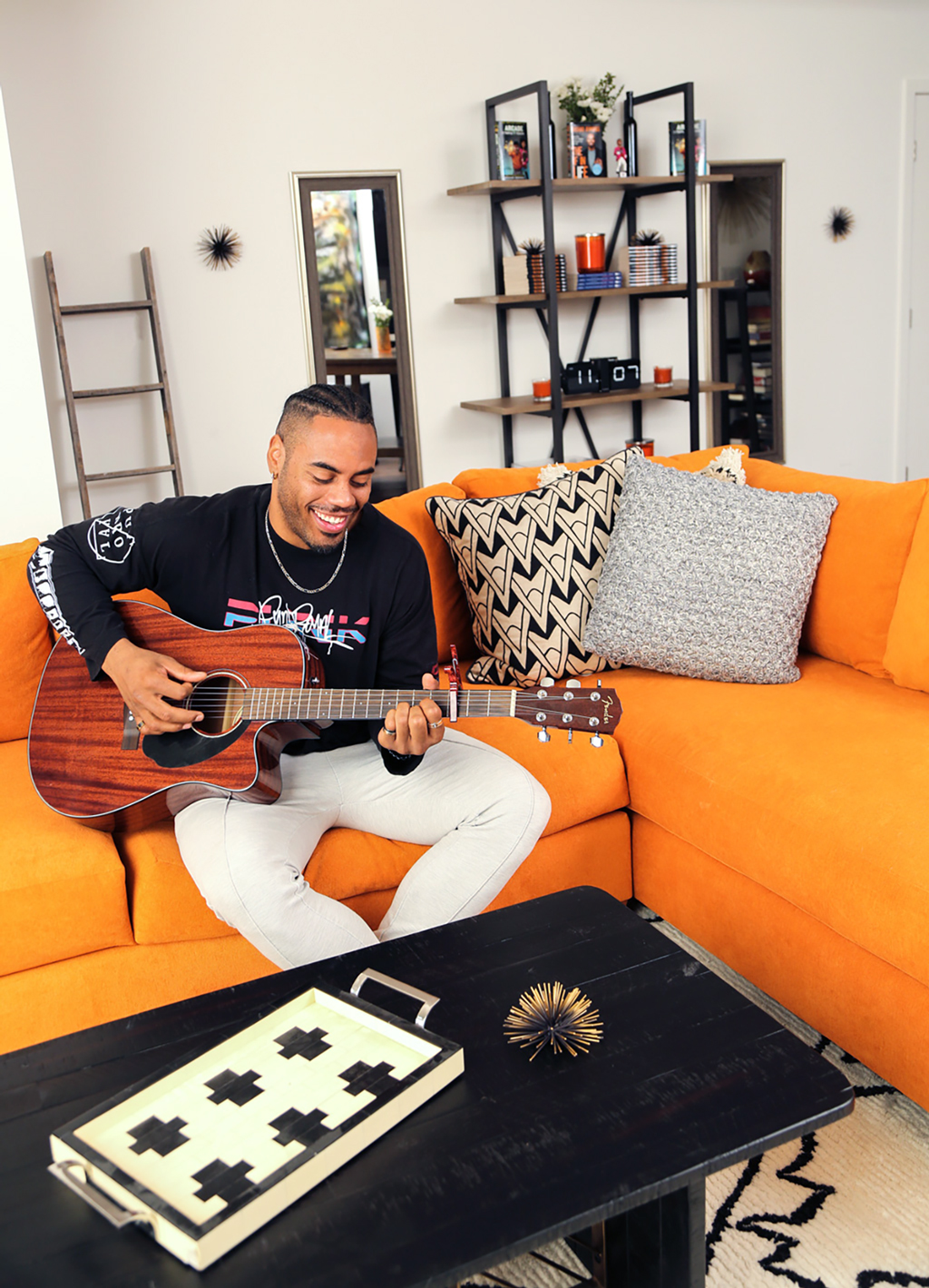 Because we know not everyone here necessarily frequents ESPN, let's clear up a few things. If you hear "blitz" and are quick to confuse the term with a cheese-filled baked good—ahem, that's a blintz—then you might know this Renaissance Man from his winning moves on Season 24 of ABC's "Dancing With The Stars" where he clinched the Superbowl ring of competition reality TV: the Mirror Ball trophy.
Regardless of which network you recognize him from, Rashad has stretched his legs since retiring from the NFL in 2017. He's been busy as an author, TV talk and sports show personality, and learning guitar (he gives credit to crooner John Mayer for the inspo, nbd). He also started the Rashad Jennings Foundation which is dedicated to inspiring youth by making education fun, providing mentorship for individual success and promoting health and fitness. Someone that busy definitely needed a chill pad for unwinding, which is where Apt2B comes in.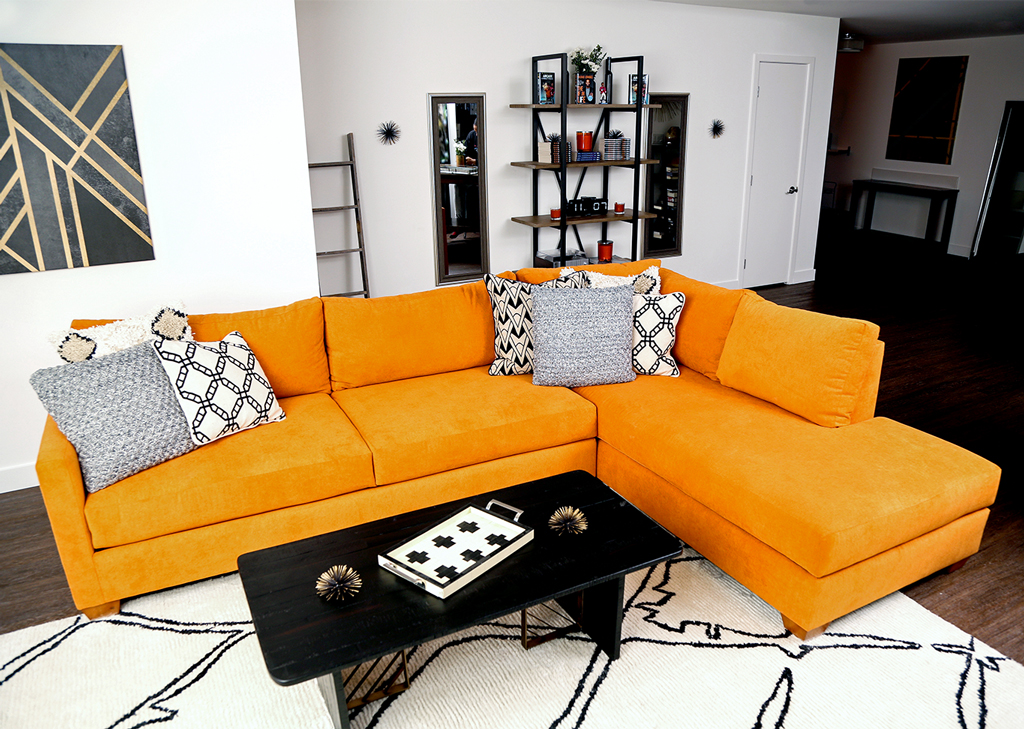 "I really like a positive and bright vibe with a touch of the outdoors. Fall colors—browns and oranges—say "home" to me."
Mr. Tangerine Man
There's no sense in diving in without first talking about the big moment here: the orange Tuxedo 2pc Sectional Sofa in Clementine. You don't often come across someone bold enough to lean into a color this dynamic, but we like your style Rashad.
While working together to map out this room, Rashad didn't have a laundry list of needs besides wanting enough comfortable seating for all his family and friends who often come over to play games and watch sports. The Tuxedo was just the ticket, and that open chaise works great to keep the flow in an open space like this.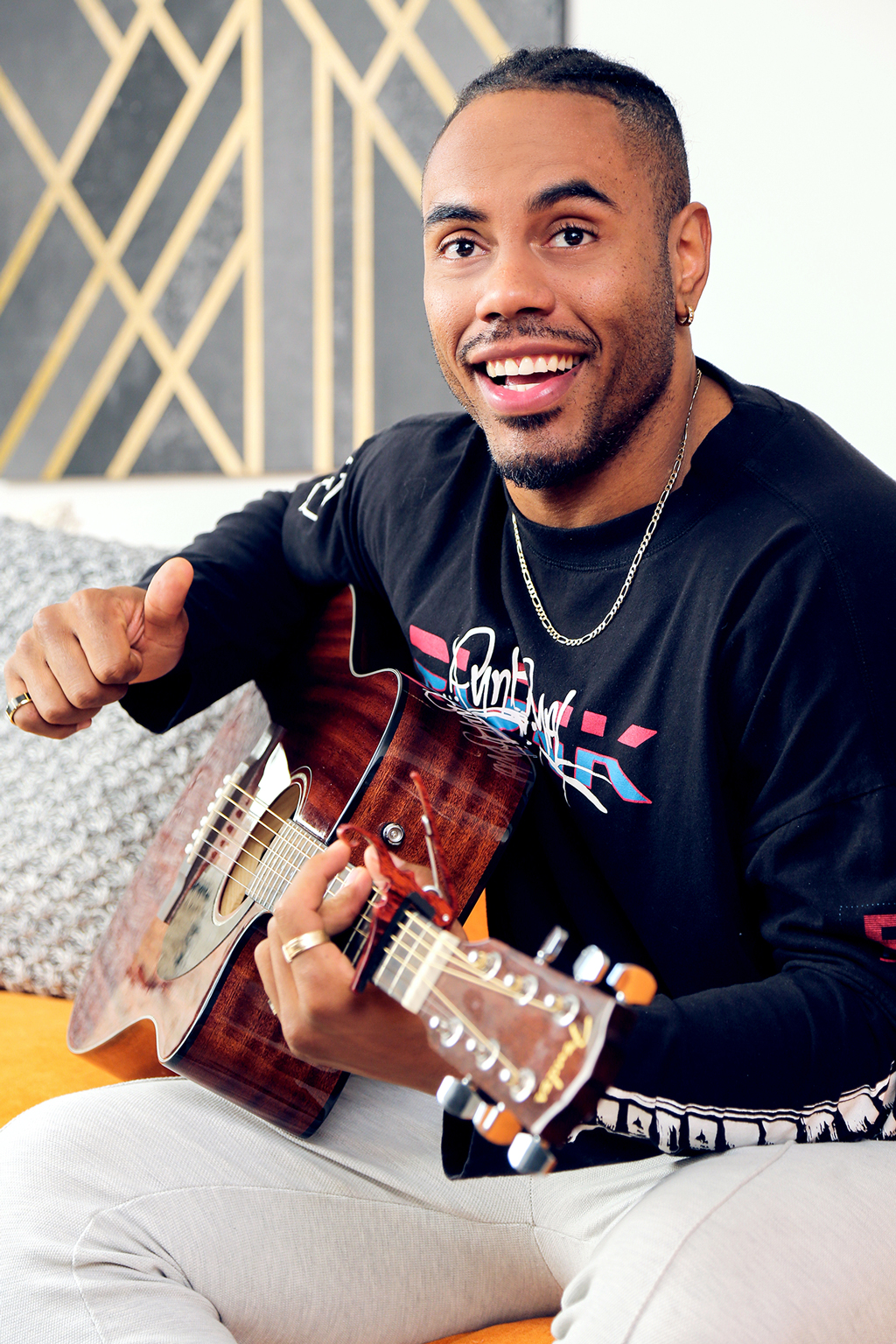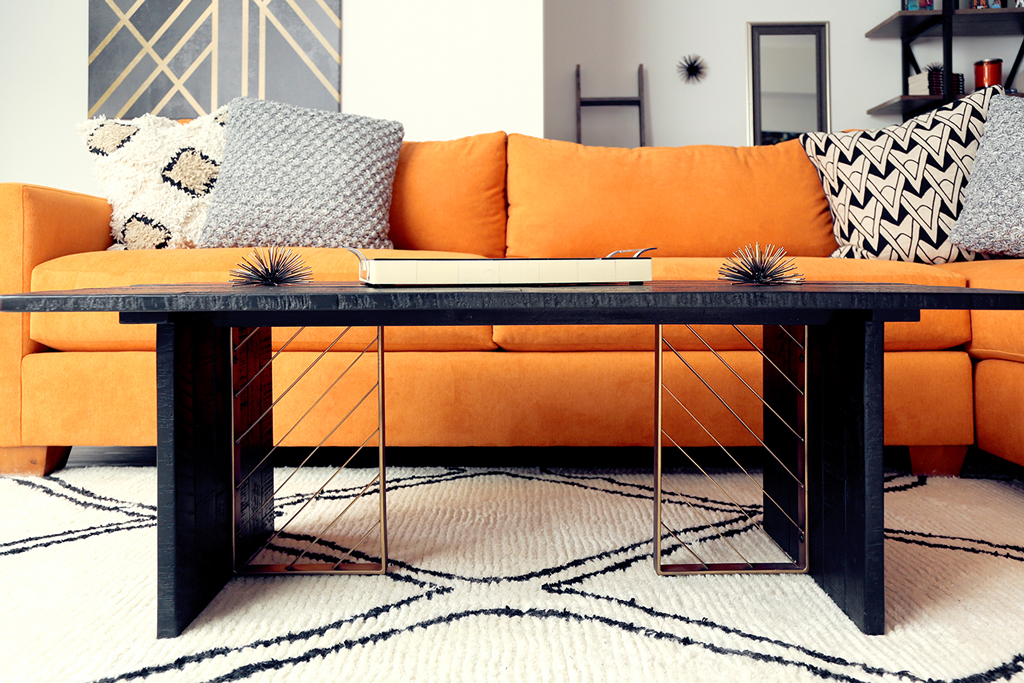 To balance things out and ground this living room, it was all about bringing in neutral colors and lots of textures like the quietly impactful Concordia Rug and the gray, nubby Brigid Toss Pillow. But like the aesthetic jumping-off point for this room (an orange Louis Vuitton box Rashad loved the look of), the Griffith Coffee Table carries stylish weight with a bit of glam via the brass frame accents while the matte black stain and rough-hewn texture keep the piece from leaning too ritzy.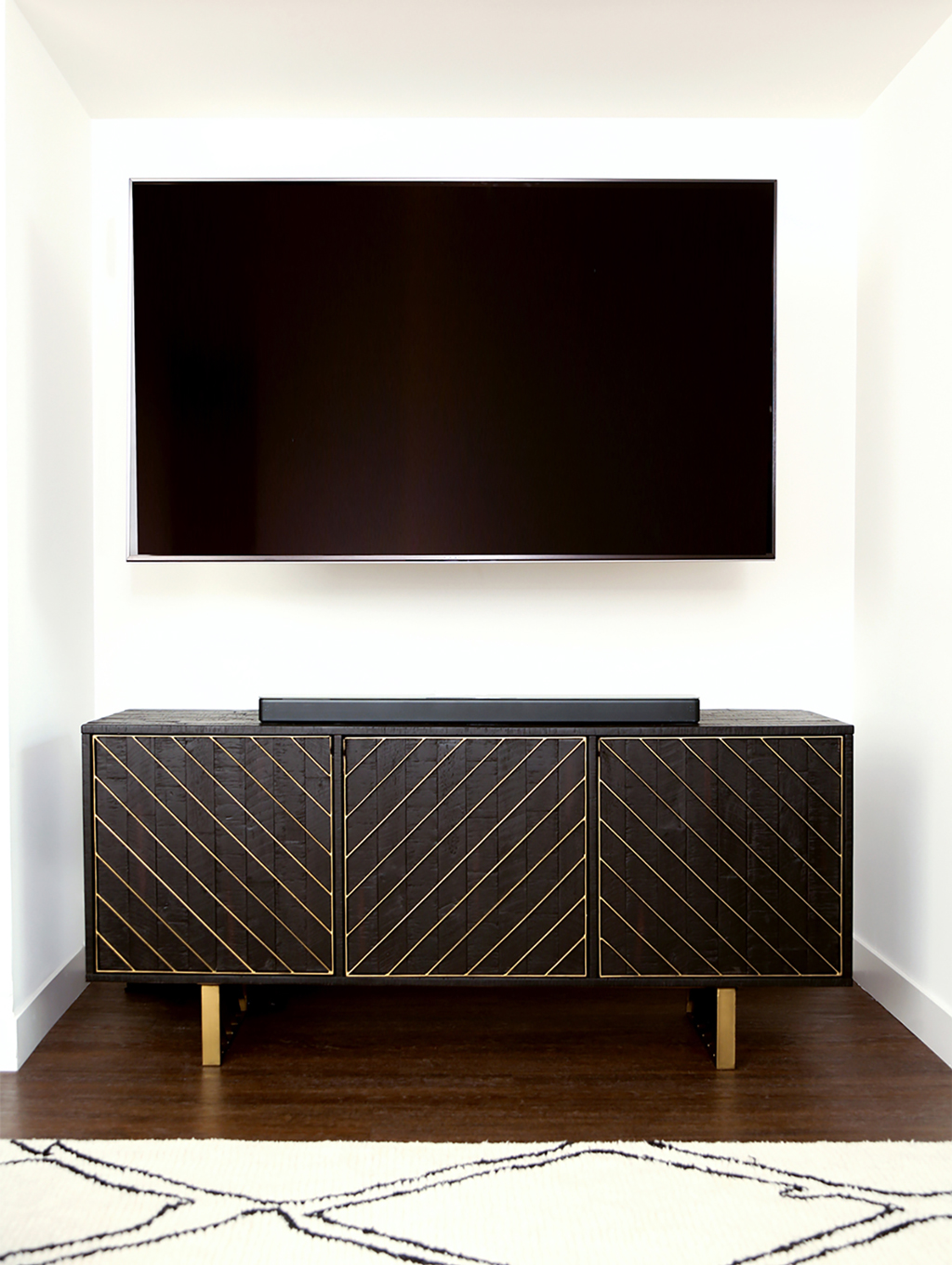 "When I come home, I want to feel excitement and a positive energy. I think this couch is the perfect piece to portray that."
Watch & Learn
It's not hard to imagine a sports and TV guy would want some attention paid to the flatscreen nook. The Griffith Sideboard keeps things in the living area cohesive (a good trick in an open space that's still compact—you don't want to overwhelm the eye) while providing tons of storage for board games, books, tech equipment and, well, anything else that you want to stash away in a media console.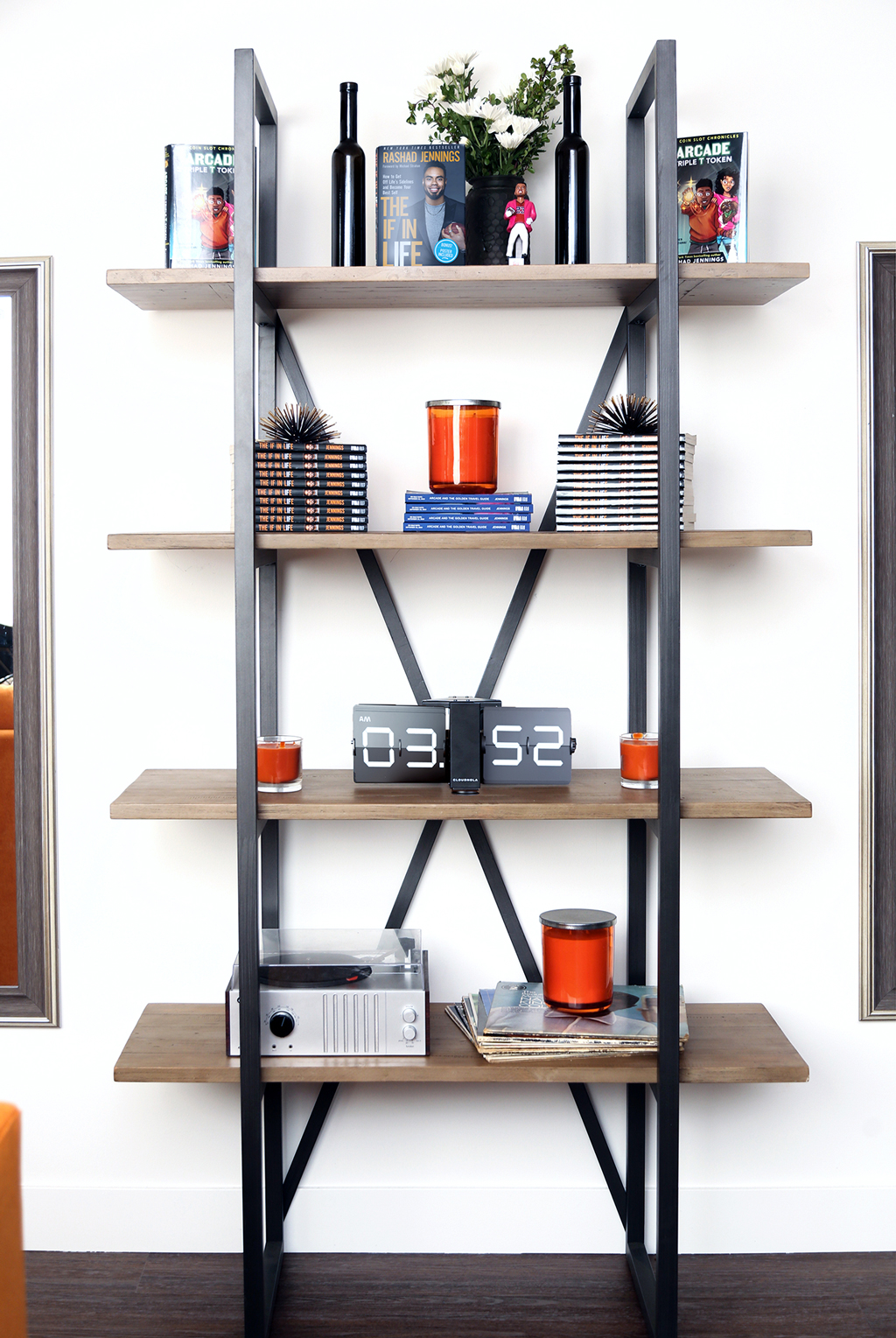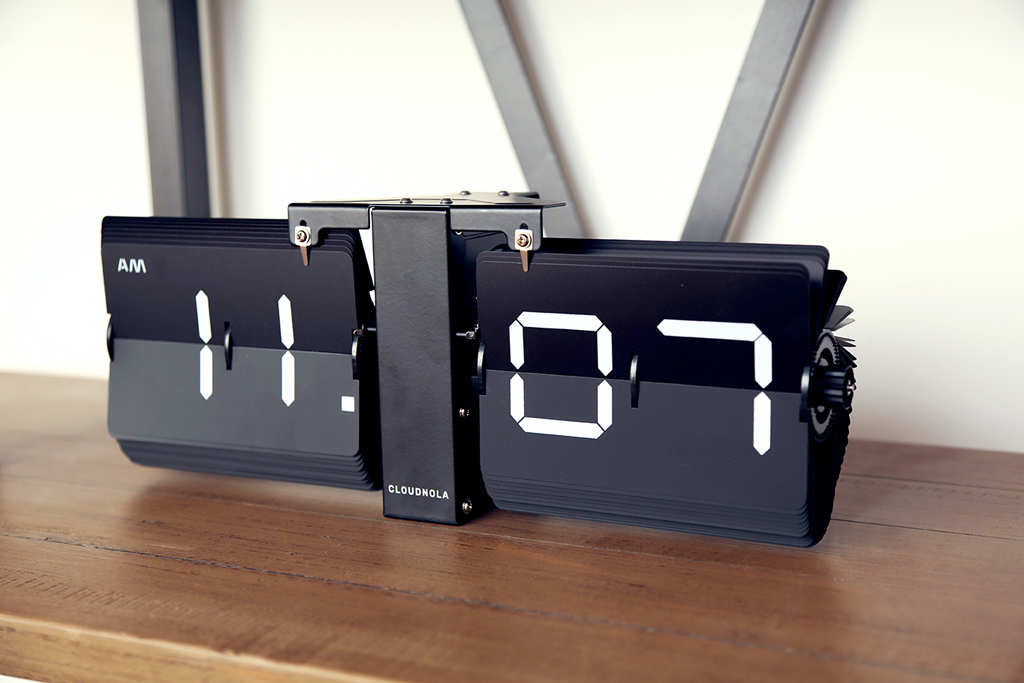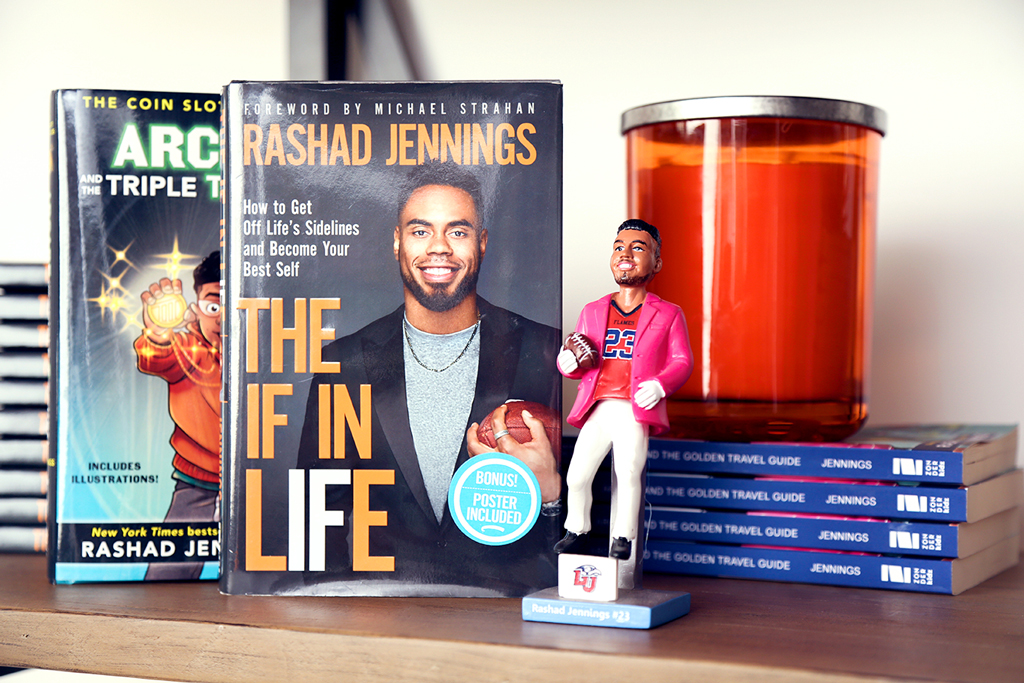 "I love having game nights and people over for sporting events and barbecues. Anything that involves food and a little competition, I am all in for!"
Balance the Books
An accomplished author—he penned New York Times Best Selling book "The IF in Life: How to Get Off Life's Sidelines and Become Your Best Self" and is due to release "Arcade and the Fiery Metal Tester" of his children's book series "The Coin Slot Chronicles" in mid-February—Rashad opted for the Perkins Small Bookshelf to show off his literary prowess. The steel frame lends modernity to the wood shelves (that "outdoors" element important to Rashad's home style). This makes it feel light and open. And we can't overlook the accessories: our Flipping Out Clock—one of our best sellers—injects a playfulness to the vignette.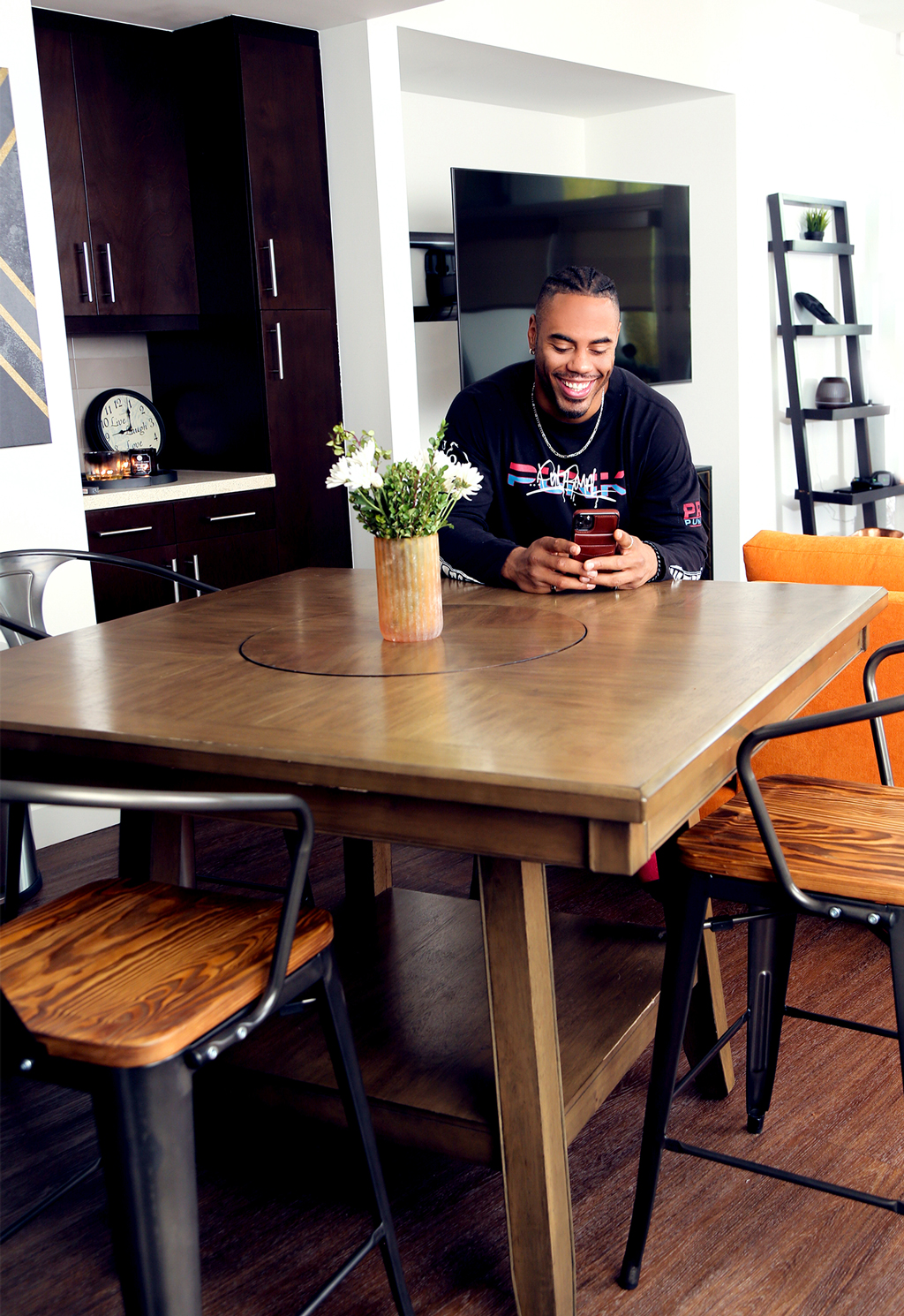 Over in his dining area, the bar-style chairs lend a more casual vibe and the steel-wood combo of the Grand Metal Counter Chair in Gunmetal echos the bookcase nearby. It's all about creating cohesiveness without being too matchy, giving your design clarity but with enough variety to feel laid-back.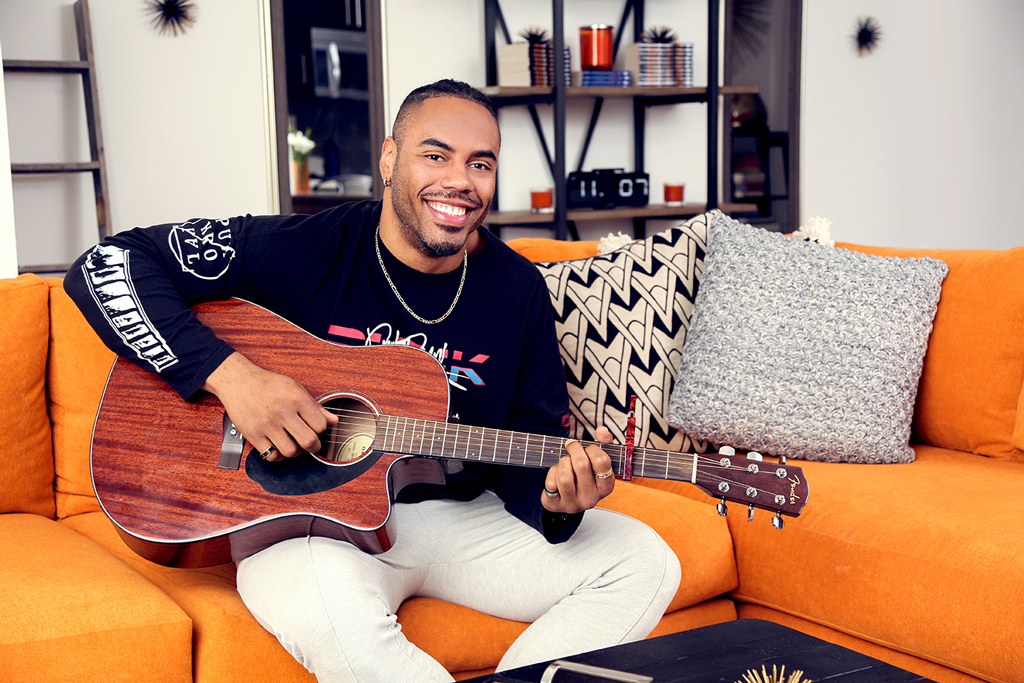 "Always design for you. Don't try to be anyone else."
Thank you again to Rashad for letting us into your home. May you have many a game night in your new living room. Shop all the Apt2B furniture and decor picks Rashad is loving in his bold new home here.
And don't forget to follow Rashad on social media:
Instagram: @rashadjennings | Twitter: @rashadjennings | Facebook: @raashadjennings23
For more on the Rashad Jennings Foundation or to purchase his books, visit https://www.rashadjennings.com/.
Thanks to our photographer Selena Moshell for the lovely pics.
Want more celebrity makeovers? Don't miss these:
---