Brandi Cyrus is busy. Very busy. Whether she's DJing a big event, recording a new podcast, creating editorial content, blogging, or teaming up with her mom, Tish, to redesign homes, Brandi is always on the move. That's why it was so important for her to find and create a space that was just for her. A place where she could relax and recharge after a long day. She found the perfect studio in Denver, but there was still one big problem – it was unfurnished. That's where we came in. We teamed up with Brandi to help her cultivate and curate the style for her new space. And the results are incredible.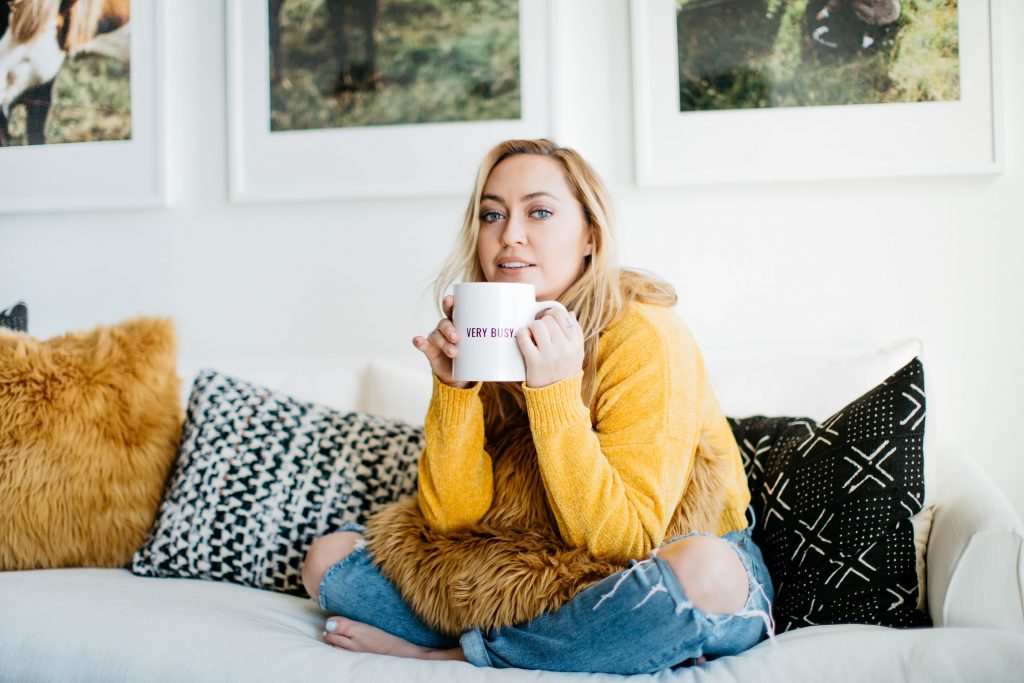 "I was really feeling like I needed a change of scenery and a new adventure to allow myself to grow, so I got a small 450 sq ft studio apartment in Denver. I've always wanted to live near the mountains!"
A Little Bit Country
Brandi has always been proud of her Nashville roots. Her Denver studio is full of country decor elements. Look no further than the three horse portraits on her crisp white walls! These photographs help set the entire theme and mood of her space. They also inform many of her other design choices. The Ophelia Shag Pillows feel like they were lifted directly out of the photos. The Cloverdale Coffee Table also mirrors the simple white frames around the photographs. Brandi's entire sitting area is then brought together with our Saxon Sofa. The Saxon has that down-home, country chic aesthetic thanks to its down-wrapped seat cushion, knife-edge welting, and turned, fluted legs.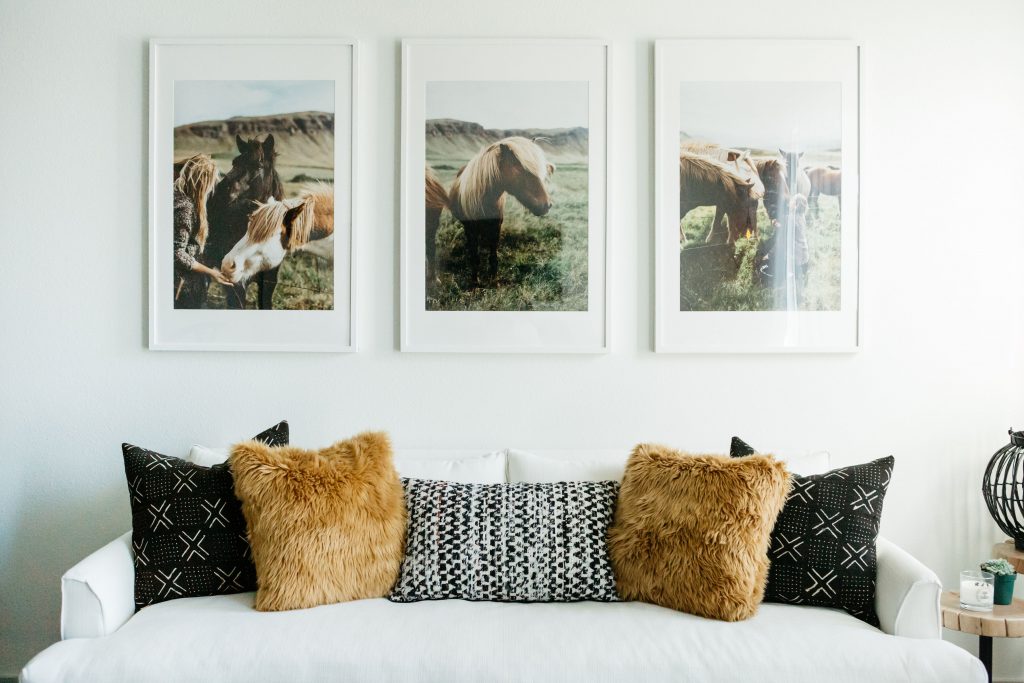 "The centerpiece of any living room is always going to be the sofa […] I love the vintage vibe this Saxon Sofa has."
A Little Bit Rock 'n Roll
Brandi might have her roots in the country, but she also has that street-smart savvy that gives her style some big-city edge. She's not afraid to take design risks. In her Denver studio, Brandi (with the encouragement of her mom, Tish) chose to pair a very modern Cloverdale Coffee Table with a vintage country theme. And it totally works! She also chose to incorporate our black Sylmar Bar Chairs into her design. Brandi could have chosen a more traditional style with our Walnut Sylmar chairs, but she chose a more modern aesthetic to contrast with the white walls and furniture. This contrast brings a sense of balance to the space that would otherwise be missing. These modern, edgier choices are the perfect complement to Brandi's personality and style.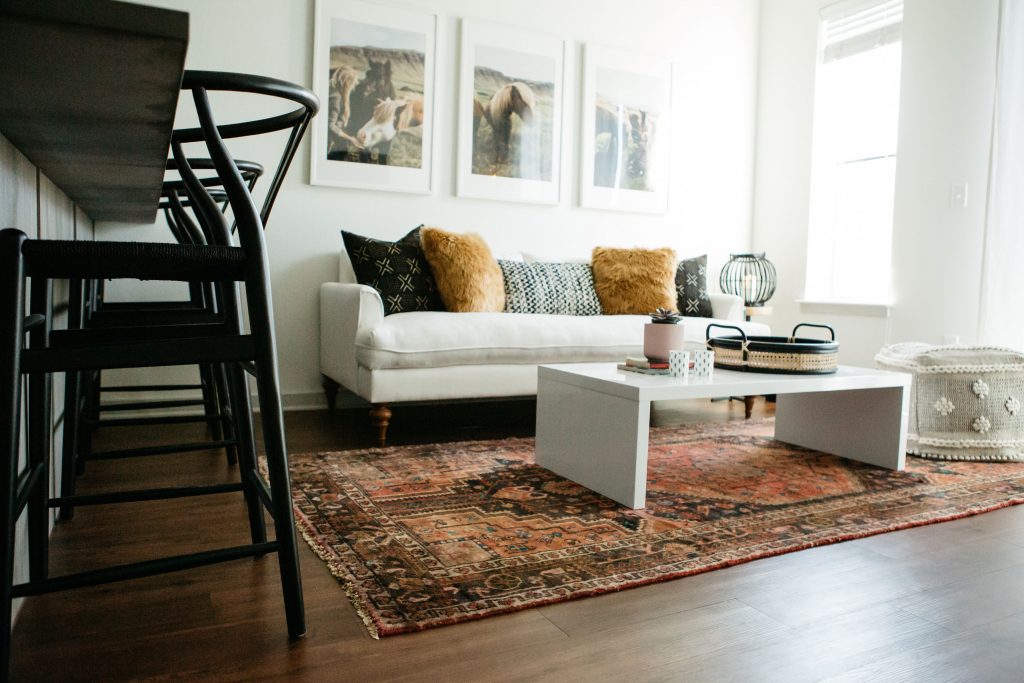 "My mom Tish (the interior design expert that she is) really sold me on mixing such a modern piece with the vintage style sofa. I absolutely love the way it turned out!"
Uniquely Brandi
Brandi has always allowed herself to be open to new adventures. This new studio space is a perfect reflection of that. It incorporates the important elements of her life and her story and combines them in a way that makes the space feel like an extension of herself. She even chose succulents and cacti as her houseplants since she's always traveling and can't be home to water plants every day. Brandi's apartment works so well because it's designed and styled specifically for her. This is an important aspect of interior design that can be easy to overlook. Your home should be more than a space that looks nice. It should be your home. Find the things that feel special to you and find a way to build your perfect home around them! It's not an easy task, but Brandi makes it look effortless.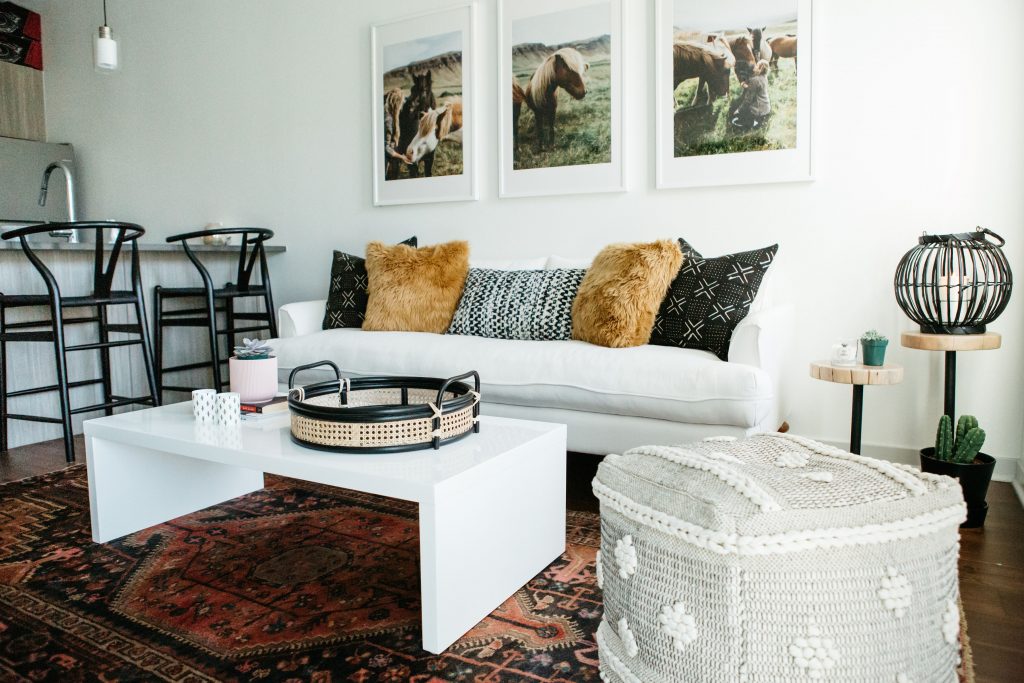 "Apt2B has a huge variety of different styles to choose from, so that you can decorate your place to reflect your unique taste!"
Love Brandi's new studio as much as we do? Check out all of Brandi's furniture picks! You can also read about the design process from Brandi's point of view on her Style Native blog!
And don't forget to follow Brandi and Tish on social media:
instagram: @brandicyrus & @tishcyrus
Twitter: @BrandiCyrus & @tishcyrus
Gorgeous pics taken by @ashtinpaige
---