The dining room is one of the only rooms in a home that functions as an exhibitionist space. That's because it's the space where guests gather for dinner parties, holiday dinners, and game nights. Presentation is key for these events, from the table setting down to the furniture. And just like a good four course meal, we think that your dining room design should have lots of different flavors and ingredients. That's why we love mixing and matching dining chairs! If you're craving a new dining room look, then this is the trend for you.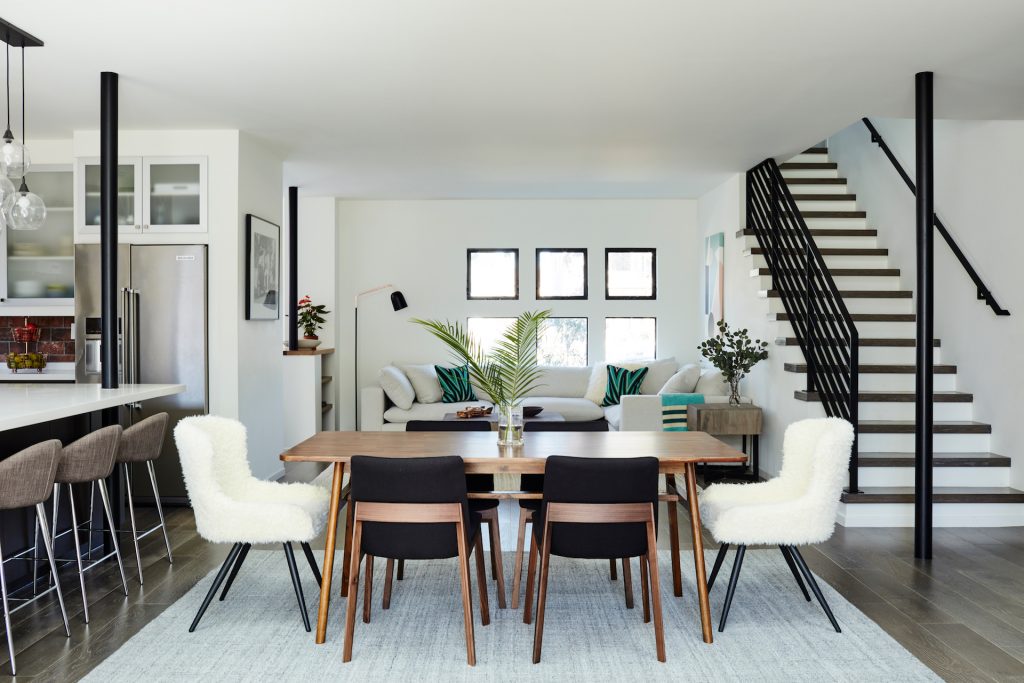 Penmar Fabric Dining Chairs | Aiken Dining Table
Mix and Match Colors
The easiest way to create an enticing and eclectic dining chair design is to mix and match colors while sticking to the same style. This strategy guarantees that everyone will have the same sitting experience. It puts everyone on the same playing field, while still feeling fresh and fun. Choose a color palette that's simple and chic or go wild with a crayon-box style approach!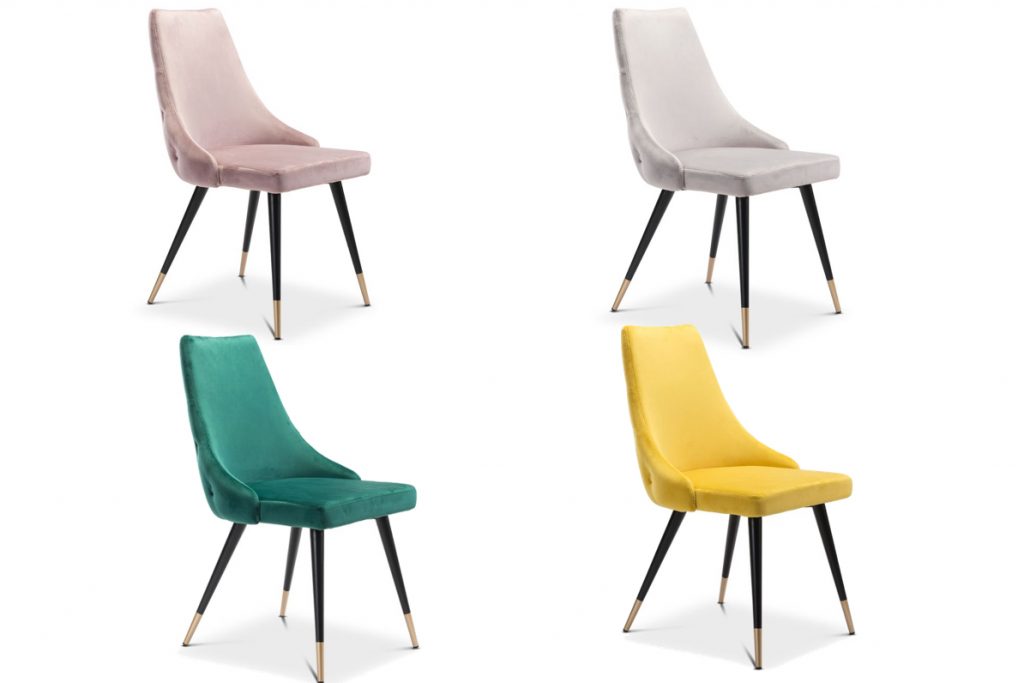 Mix and Match Design Styles
If you want to go all-in on this dining room trend, then we recommend mixing and matching several different dining chair styles at one table. Imagine an antique, rolled arm chair at the head of the table, an ultra modern ghost chair beside it, a sharp-angled, Mid Century Modern chair across from that, and a set of sleek metal chairs to round it all out. It's always fun to see which chairs your guests will gravitate toward. The choice creates a fun personality test, while also being a great dinner conversation starter!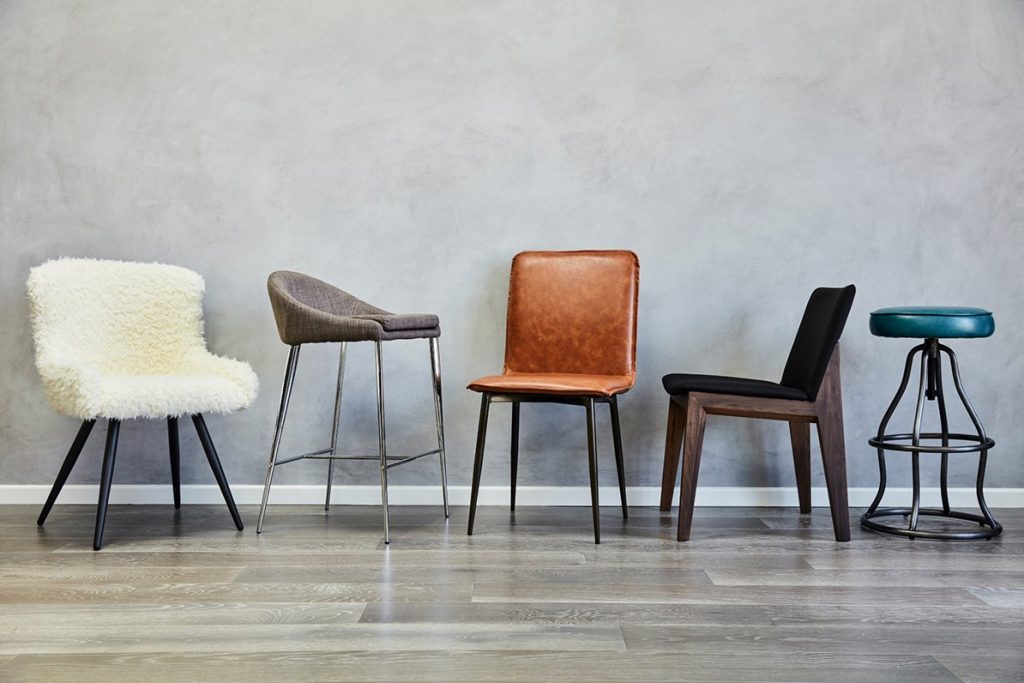 Ella Side Chair | Smiley Counter Stool | Earl Side Chair LIGHT BROWN | Penmar Fabric Dining Chair | Levett Adjustable Bar Stool PEACOCK BLUE
Mix and Match Textures
To take your "buffet" of dining chairs a step further, you can also create interesting contrast through texture. Furry, sherpa style chairs are very on trend right now. A sherpa chair at the ends of the table is an eye-catching way to create a unique dining atmosphere. You can achieve similar effects by incorporating different upholstery like velvet into the mix.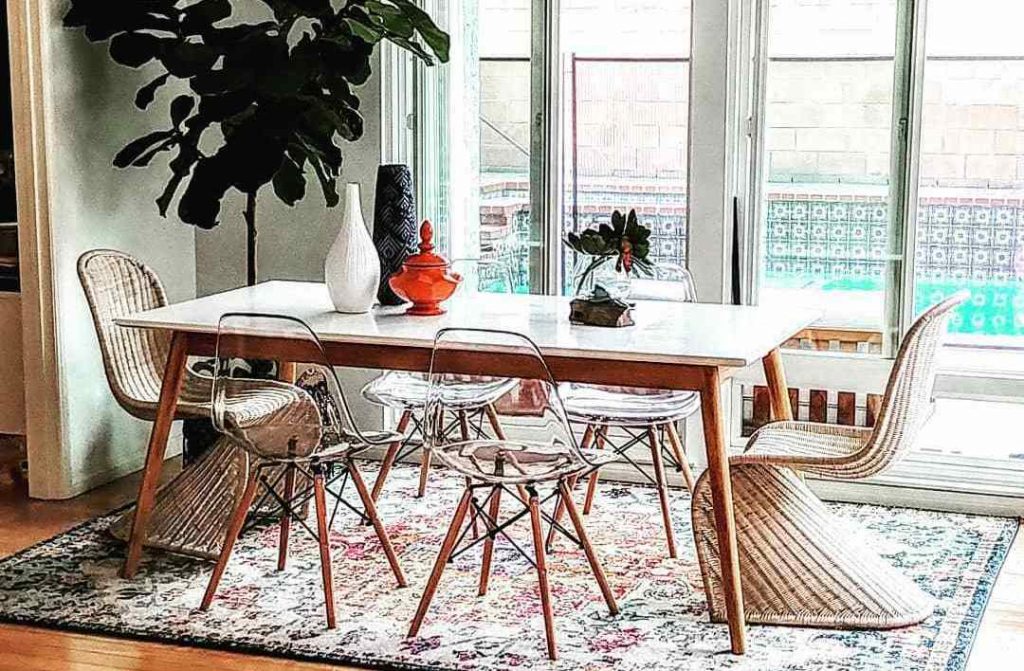 Rinaldi Side Chairs CLEAR
Photo by @rikisdesign
Mix and Match Seat Types
Dining benches have been a trend for years. But it's common for people to incorporate a dining bench in the same style as the rest of the dining set. And that's great! But if you want an easy way to create an eclectic mix, adding a unique dining bench is an easy way to achieve that goal.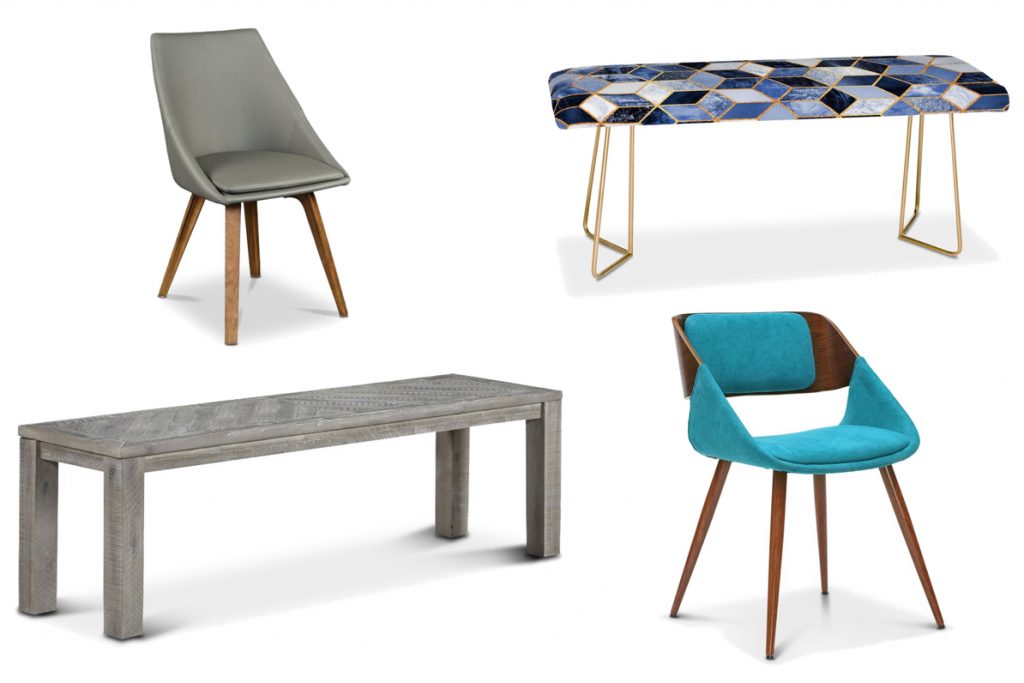 Maltman Side Chair GREY | Blue Cubes Bench by Elisabeth Fredriksson | Allister Bench | Mirabell Accent Chair SANTORINI TEAL
Final Thoughts
Creating a dining room experience is like cooking a delicious dinner. If you use all the right ingredients in just the right amounts, then you're going to have an unforgettable meal. Mix and match your dining chair setup to create a dining room design with a full menu.
---