Earlier this year we introduced our Delilah Collection. Not only is it a gorgeous addition to the Apt2B catalog, but it's also proven to be one of our best-selling styles. But why stop at the Delilah? We realized right away that every Delilah needs a Samson. And who are we to deny our dear Delilah? We set to work to design a companion collection that would not only complement the Delilah but also be one of our sharpest, coolest, and most comfortable sofas yet. Allow us to introduce you to the Samson Collection. It features 5 styles, 30+ stunning fabrics, and – as always – it's custom made right here in the USA.
Meet The Samson Sofa
Samson is a Biblical hero who is best known for his strength and his amazing hair. He's basically the Fabio of the Bible. We wanted to do him justice by designing a collection with a handsome profile, sleek lines, and a contemporary configuration. The "3 over 3" design (three back cushions over three seat cushions) guarantees comfort for everyone. It also guarantees everyone has their own space when sharing the sofa (parents know how important that can be!). The Samson's two included rolled bolster pillows are also sure to charm you and provide you with added comfort. And with our 30+ durable, stain-resistant, and cleanable fabrics, the Samson Sofa will be just as strong as Samson himself.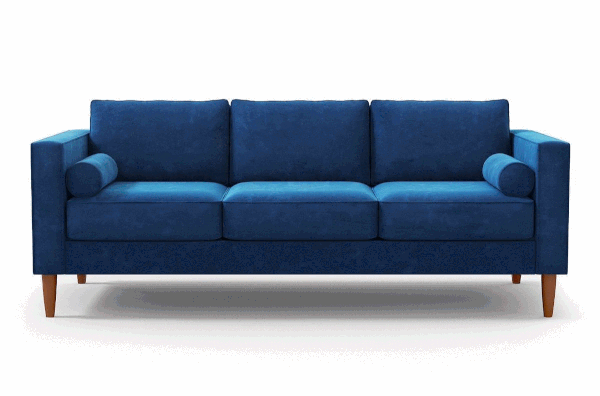 Meet The Samson Sofa Lounger
We could have stopped after designing the Samson Sofa. It's a fantastic frame that will undoubtedly become one of our most popular models. But we decided to do something epic for the Samson Collection – something we've never done before. We're introducing a brand new sofa style to the Apt2B family! The Samson Sofa Lounger is part chaise, part sofa, and 100% gorgeous. It features two back cushions, one long chaise cushion, and one rolled bolster pillow. This provides maximum comfort and beauty. It functions as an excellent sofa for your study, your office, your bedroom, or even as your main living room sofa. No matter where you put it in your home it's sure to make a bold statement. It's also destined to become the most instagrammed piece in your home.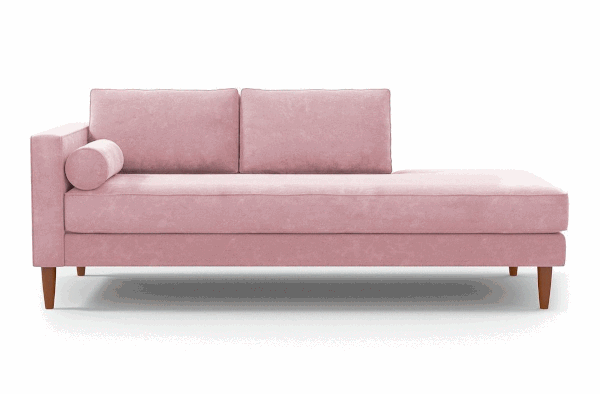 Contemporary Style With Vintage Flair
The Samson's style is a bit hard to pin down (sort of like Samson himself). It's undeniably contemporary thanks to its construction and its clean lines. But it also has a vintage flair that's impossible to miss. This marriage of styles makes the Samson a very unique offering. It also makes it a collection that can thrive in a variety of different decors. Have a minimalist contemporary loft to complement? The Samson's the man for the job. Have a Mid-Century Modern pad to deck out? Samson. Have a 1920's parlor to adorn? You probably don't, but if you did, then it would definitely call for a Samson. The point is that the Samson is a timeless, elegant collection that will be perfect in your home.
Samson Chair in Baltic
Samson Apt Size Sofa in Thunder
Samson Sofa Lounger in Stone
Samson Sofa in Stone
Samson Chair |  Samson Sofa Lounger | Samson Apt Size Sofa | Samson Sofa
Final Thoughts
The Samson Collection is a stunning and epic addition to the Apt2B family. Find your favorite Samson today! Available exclusively at Apt2B.com.
---