Decorating a small space ain't easy. Whether you're decorating a studio apartment, outfitting a guest bedroom, or utilizing that "bonus room" in your home, the process can be challenging. You might be able to make all your furniture and decor fit, but that's only half the battle. Here are some tips to help you decorate your small space so that it feels open, stylish, and inviting!
Plan Around Your Big, Must-Have Furniture
Think fast! What's the one piece of furniture that your small room can't live without? Maybe it's a bed. Maybe it's a sofa. And maybe it's the TV! Whatever the case may be, this is the piece of furniture you need to plan around. This is likely going to be the biggest, most important piece in the space, too. This also means it's going to dictate your design decisions. We have lots of Apartment Size Sofas, Loveseats, and Apartment Sectionals that are perfect for tight areas!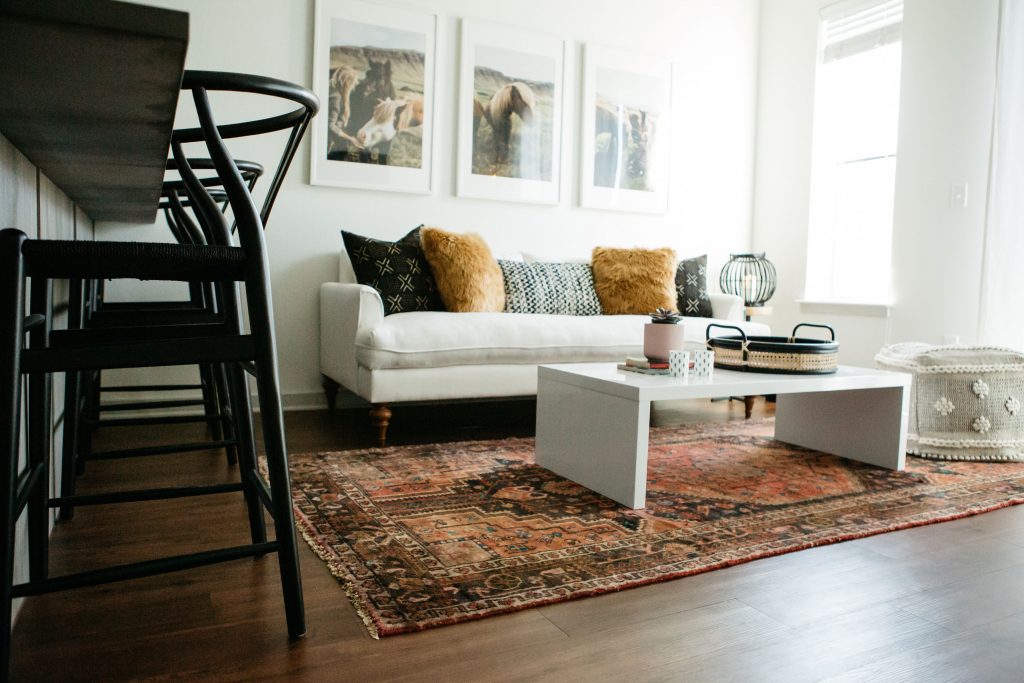 The Saxon Sofa was a must-have for this multi-use small space
photo by @brandicyrus
Multi Use Furniture
Multi use furniture is key to a small space. Get creative with items like coffee tables by choosing a coffee table alternative! Or, if your room demands a sofa, choose a sleeper sofa so that you can get a sofa and a bed in one piece. You can also install furniture that folds up when not in use like our Sawyer Folding Table. Furniture that can be moved easily is also key so that you can open up the space as needed!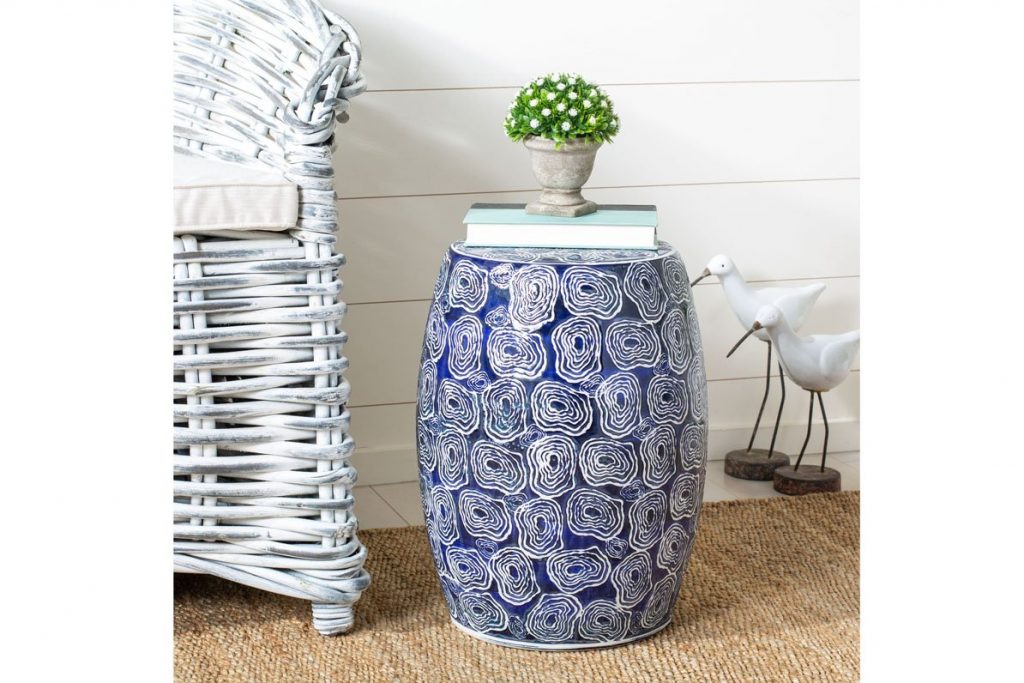 Use Your Walls For Storage
Most small spaces don't have room for storage. There's simply not enough floor space for more furniture! This is where your walls come in. Install storage shelves, racks, and pegboards to maximize storage opportunities. Pegboard is a fun, practical way to create storage that also boasts a stylish, modern look. The more items you can keep off the ground, the more room you'll have to actually enjoy your space.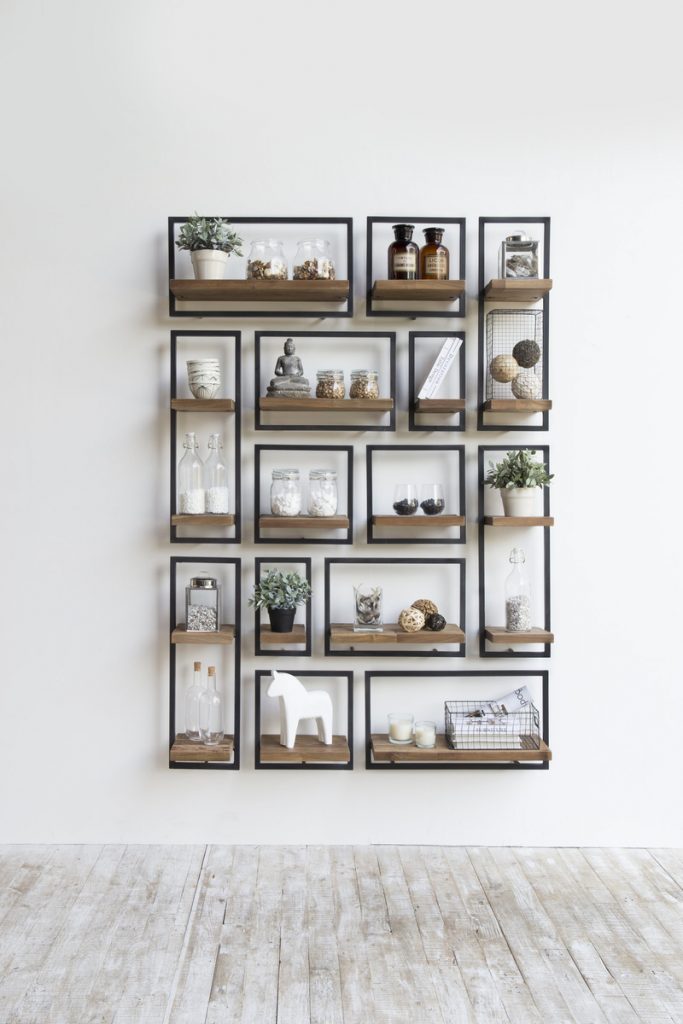 Sawyer Modular Metal Frame Wall Box SMALL | Sawyer Modular Metal Frame Wall Box SLIM | Sawyer Modular Metal Frame Wall Box TALL | Sawyer Modular Metal Frame Wall Box MEDIUM | Sawyer Modular Metal Frame Wall Box LARGE
Skip Unnecessary Items
You might think that every guest bedroom needs nightstands. It's not true! For small space decorating you'll often need to shatter the traditional molds. Can a wall shelf replace the nightstand? You bet! Cramming furniture into your tiny space is only going to make everything feel cluttered. Before you move a piece of furniture in, ask yourself if it's really necessary. Get creative!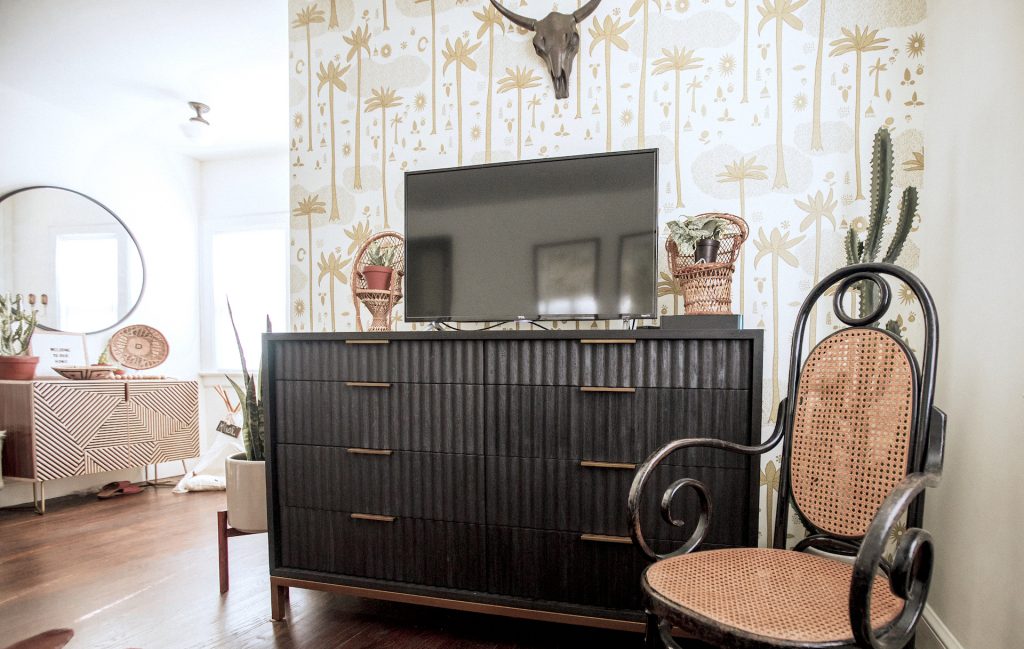 The Westmont Dresser functions as a TV stand, as well as offering tons of storage
photo by @sarahbelleelizabeth
Tricks To Make A Small Space Feel Big
The easiest way to make a space feel bigger is to paint the walls white. Once you've done that you can explore some more interesting ideas. Use mirrors on the walls to achieve the illusion of additional space. Check out clear furniture like coffee tables to make the room feel less cluttered. If you don't like the clear, lucite look then try using furniture that has slim legs and thin tops. Big bulky furniture won't do you any favors.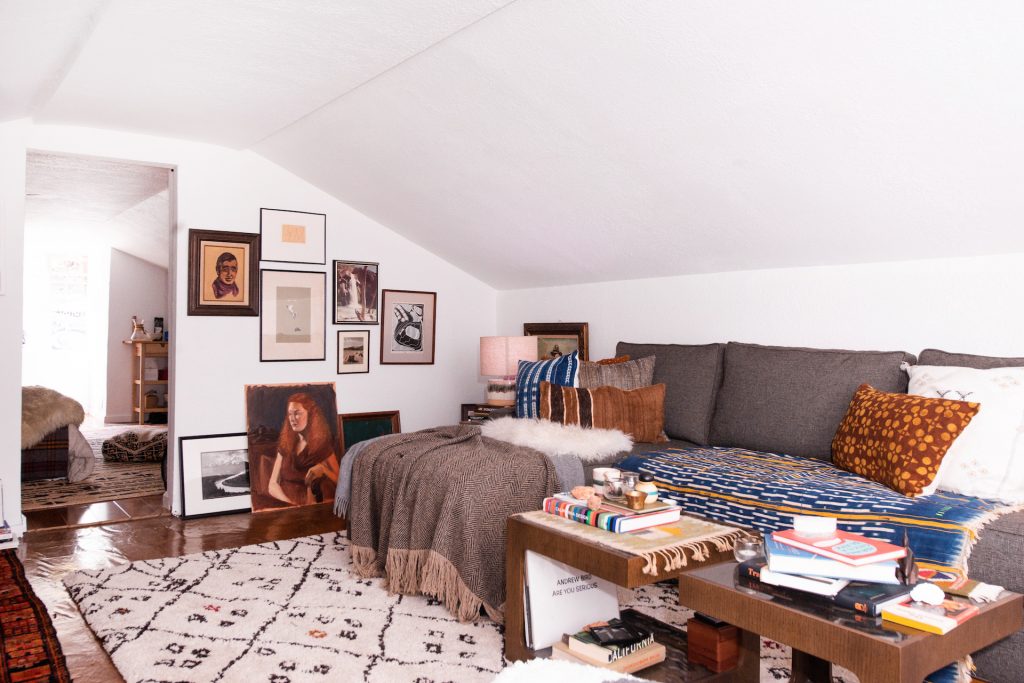 Catalina Reversible Chaise Sleeper Sofa in Ash
photo by @sub_folk_collective
Pops Of Color Are A Must
If you choose white walls then you're going to need to get your colors somewhere else. The easiest way to achieve color in your space is with accents like toss pillows, artwork, and decor. If you're decorating with a sofa or bed then you can also choose one of our upholstered options that are available in over 50 fun colors (order FREE swatches here)! It's easy to overwhelm a small space with color so try to limit yourself in the number of colorful items you choose.
Want more tips? Check out these other great blog posts to help you decorate!
5 Best Small Space Design Trends for 2019
DIY: This Folding Wall Art Table Is A Small Space Lifesaver | #2BHack
How To Choose The Right Sofa Size For Any Space
---