We love coffee tables. To be fair, though, we tend to love anything with "coffee" in the name. But not every home, especially small space apartments, have enough room for a standard coffee table. Also, not everyone is looking for that traditional coffee table look. In these situations there are 5 coffee table alternatives that will seriously maximize your small space or provide a unique, non-traditional look!
Ottomans
Small space homes rely on dual-purpose furniture. That's where an ottoman shines! Ottomans are already the proper coffee table height in relation to your sofa. They make a great foot rest and a great resting place for any other day to day items. You can even use a serving tray to create a solid surface, which you can easily take away when needed!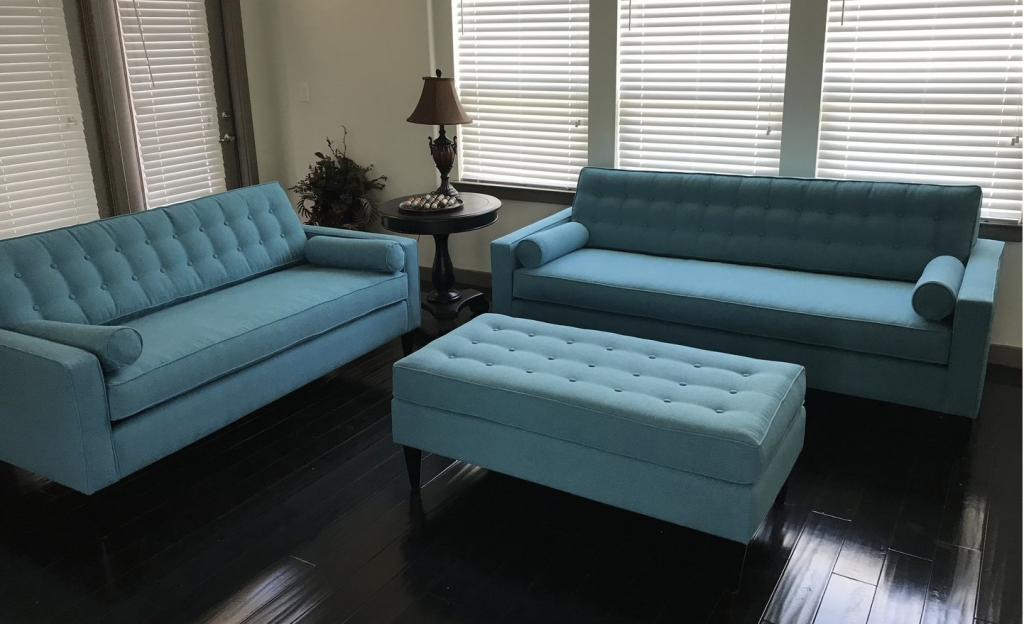 Saturn Sofa, Saturn Apartment Size Sofa, and
custom Saturn Ottoman in Seafoam with Espresso Legs
Ask an Apt2B Customer Service rep about custom ottomans! hello@apt2b.com 
Benches
The beauty of benches is that they're slim. It can be challenging to find a coffee table that's thin enough for a narrow space. A bench can be squeezed into tighter setups and it can also function as additional seating if you have company over! Plus, our benches have some really fun designs.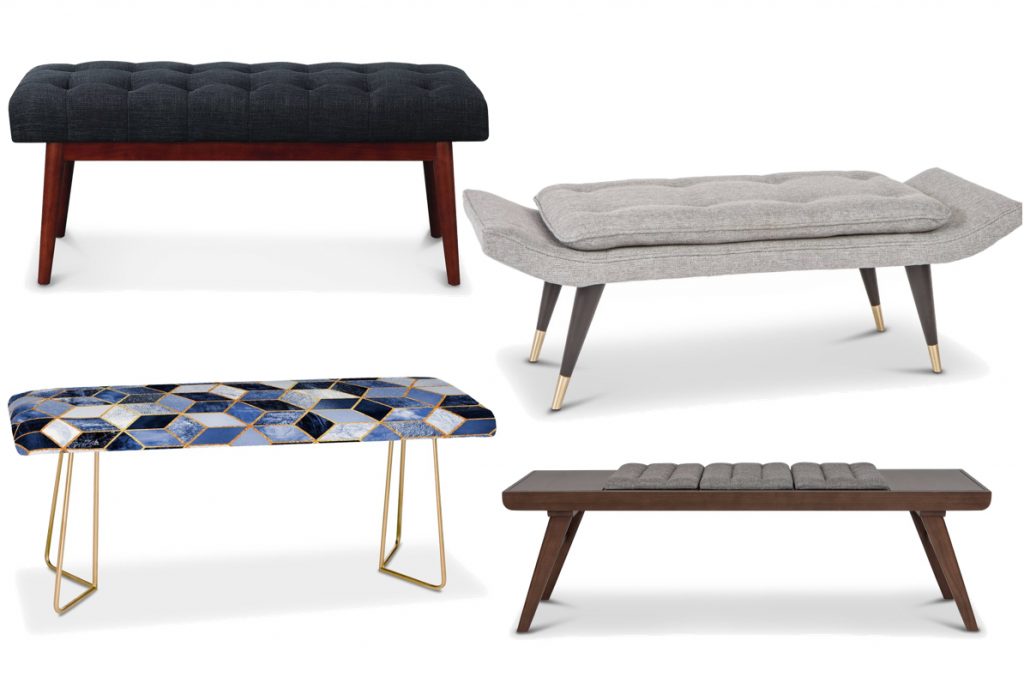 Henry Bench Ottoman WOVEN DARK GRAY | Westwood Bench GREY | BLUE CUBES Bench by Elisabeth Fredriksson | Russell Reversible Bench ASH/GREY
Garden Stools
Garden stools are small space superstars! They're extremely versatile, come in lots of unique shapes and styles, and happen to be the perfect small coffee table. A garden stool can be a seat, it can be a plant holder, it can be a place to set down your bag, and… we could go on all day if we don't stop now. They have an extremely small footprint, which makes them ideal as a small space coffee table.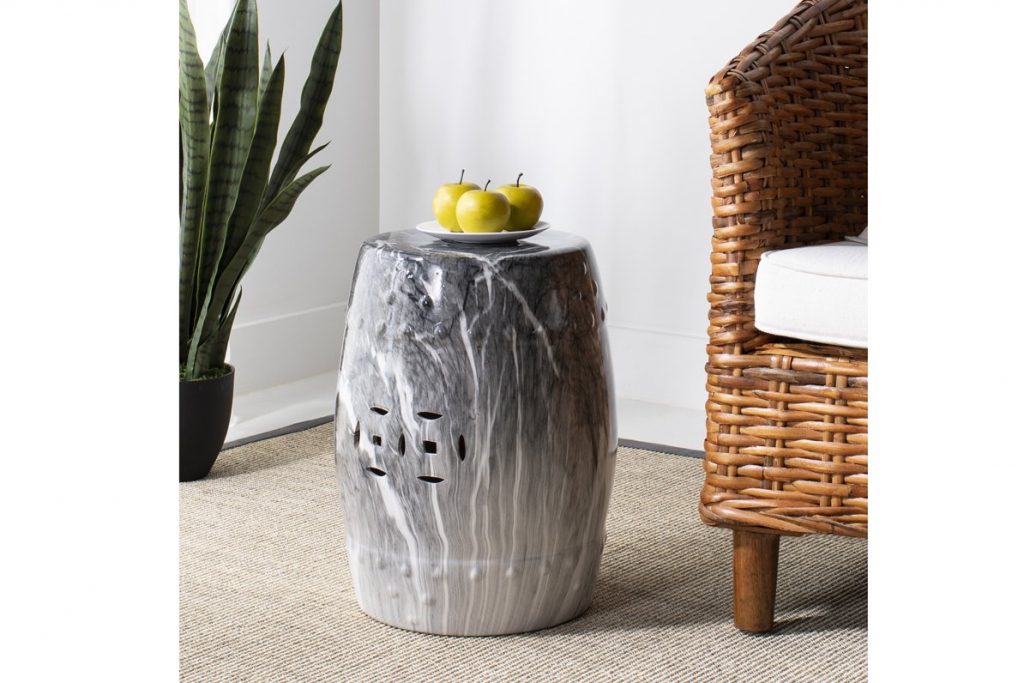 Poufs
A pouf is essentially a hybrid between an ottoman and a garden stool. It has the soft, cushy comfort of an ottoman, but has the small footprint of a garden stool. It can be also be used as an additional seat if you're lacking options. Just like an ottoman, use a serving tray to create a firm surface when needed! Poufs are perfect for a boho chic space.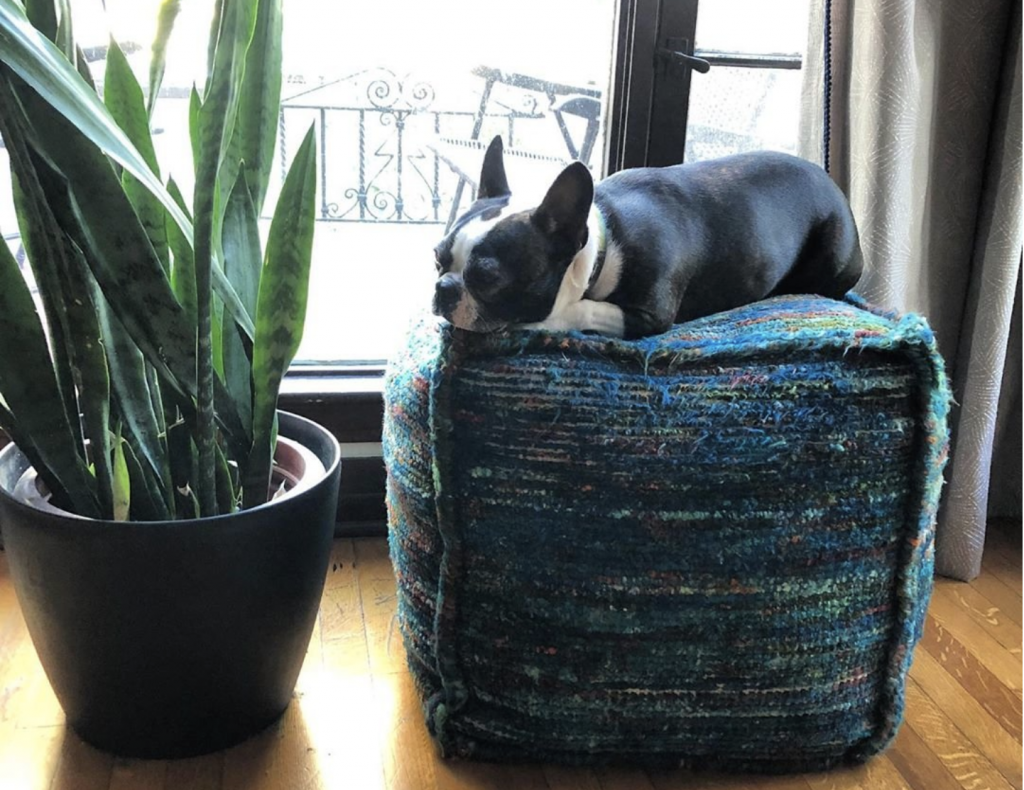 Our Joseph Technicolor Pouf is also great for puppy naps.
Photo by @littlemisskoa
Stacking Boxes
Boxes and stacking boxes are a fantastic coffee table alternative for a more minimalist or industrial style space.  If you need a solution that features storage then a box is your best bet. What's fun about boxes is that they're modular, which means you can add or subtract them as needed.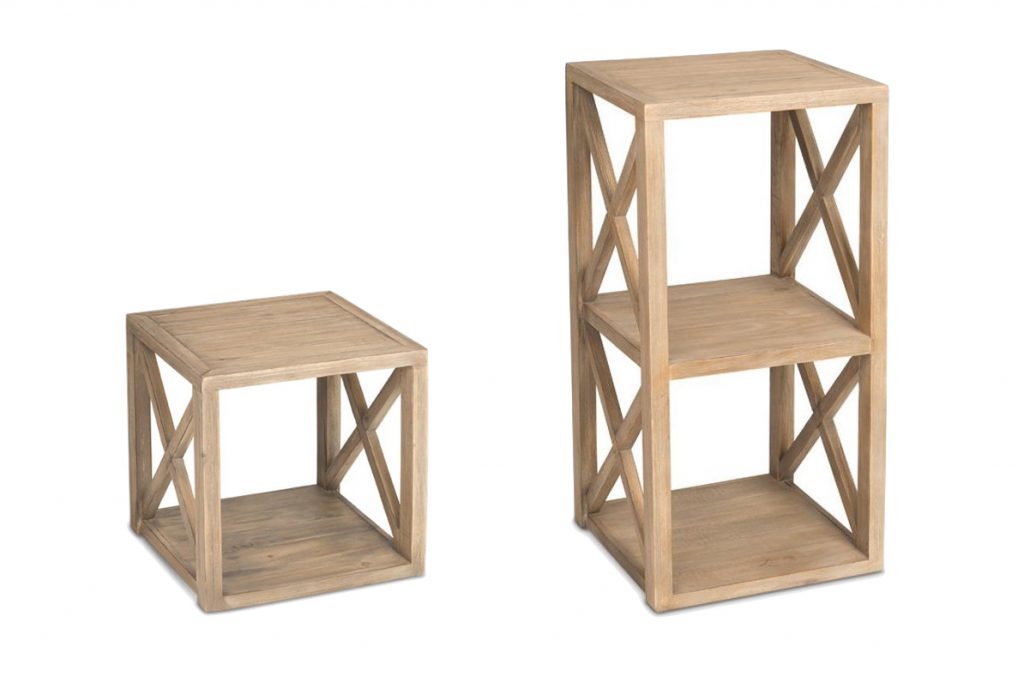 Reed Single Cube | Reed Double Cube
Shop Coffee Table Alternatives
Love these ideas? Shop some of our favorite coffee table alternatives now!
---