Trying to figure out which sofa color you should choose for your home, apartment, or small space? Color trends come and go, but there are certain color choices that will always stand the test of time. Since our sofas are handmade in downtown Los Angeles and include a limited lifetime warranty, you're going to want to choose a color that will last as long as your new sofa. We've done the math and the results might surprise you! Here is the definitive ranking of the most popular sofa colors.
1. Grey – The Most Popular Of All Sofa Colors
The number one, most popular choice for sofa color is… grey! Sure, grey might not be the most exciting color in the spectrum, but it just works so darn well in so many different settings. It's a neutral tone, which means it creates a great foundation for a space. You can add color to a grey sofa using toss pillows, throw blankets, and area rugs. You can also easily change your room's color palette by swapping out these accents. Grey will look great with every color and style change you make. Can't say the same for every sofa color! If you look at our factory data, grey is easily the number one favorite sofa color.
Apt2B's #1 Grey Fabric = Mountain Grey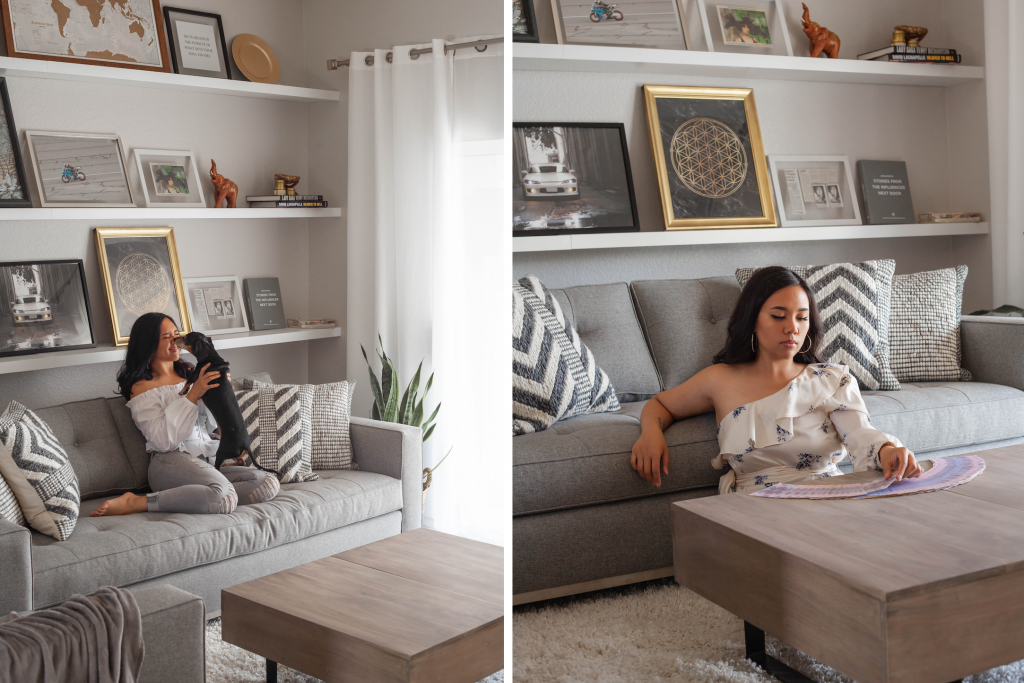 Fillmore Queen Size Sleeper Sofa in MOUNTAIN GREY | Bodie Storage Coffee Table
Photo by @theballeronabudget
2. Blue – It's A 'Bluetral' Color
Blue is the only color that manages to work as a neutral tone. We even created a name for it – "bluetral". You can read all about it here! Blue is a calming, pleasing tone that has a tendency to blend into its surroundings. This means it functions almost exactly like a neutral color. It's no surprise that blue and grey are the most popular color combination. Some people get a grey sofa and a blue rug. But more often, people are choosing a blue sofa and using grey as the accent. Blue is a color that is never going to go out of style, so you can feel safe choosing it as your sofa color!
Apt2B's #1 Blue Fabric = Baltic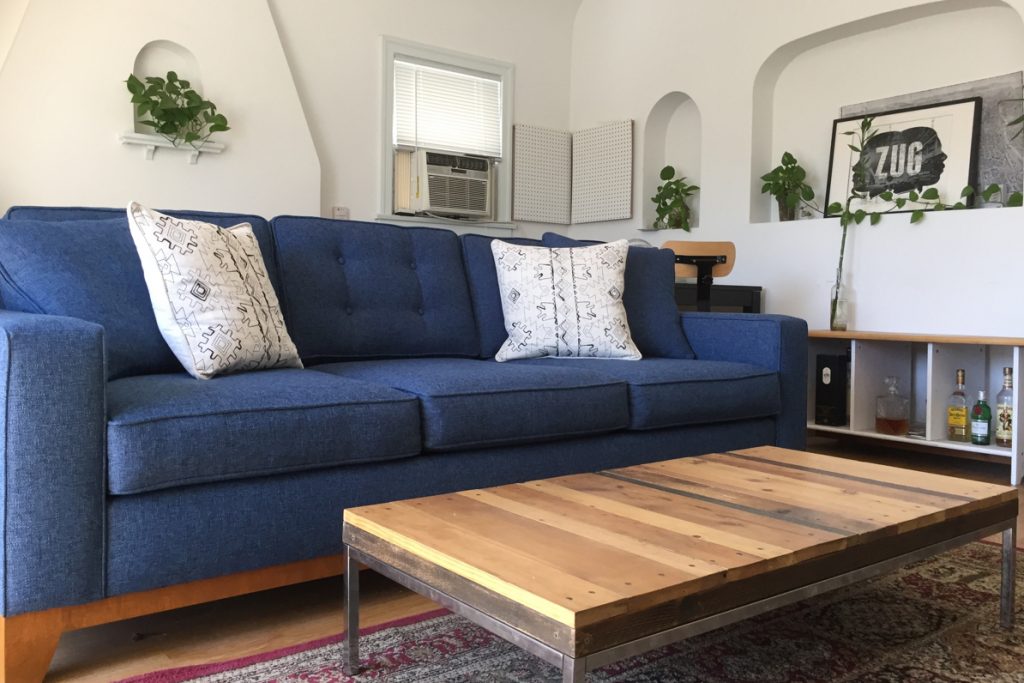 3. Beige – The Original Neutral
Beige has been the de facto neutral color for decades. Although grey and blue are more popular now, beige is still right there in the mix. And it's not going away any time soon. The reason beige is so popular is because it's almost impossible to make it look bad. Put a beige sofa in any space and it's guaranteed to make the room look inviting and respectable. Grey can feel a bit too stark and muted for some people. In those cases, beige has the warmth they're looking for. You might not love beige, but you have to respect it.
Apt2B's #1 Beige Fabric = Beige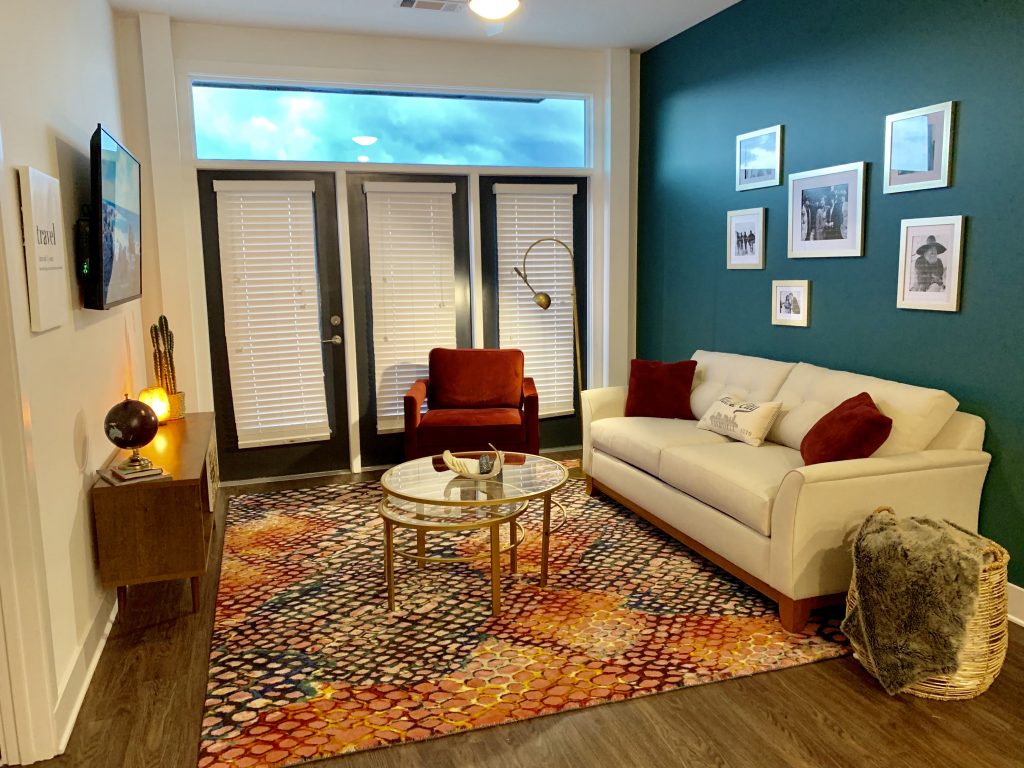 Marco Queen Size Sleeper Sofa in CREAM
Photo by @kerbears7
4. White – Can't Get More Neutral Than That!
Does grey have too much color for you? Then let me introduce you to white! White is one of the most popular sofa colors for the same reasons as grey, but taken a step further. A white sofa is pretty much guaranteed to blend in with your space no matter what. There's also a fancy, ritzy element to a white sofa. You can really class up a room by choosing white as your sofa color. The biggest downside to white is that it does require a little more upkeep. But that doesn't stop people from choosing it! That's why it's one of the most popular color options on Apt2B.
Apt2B's #1 White Fabric = Snowfall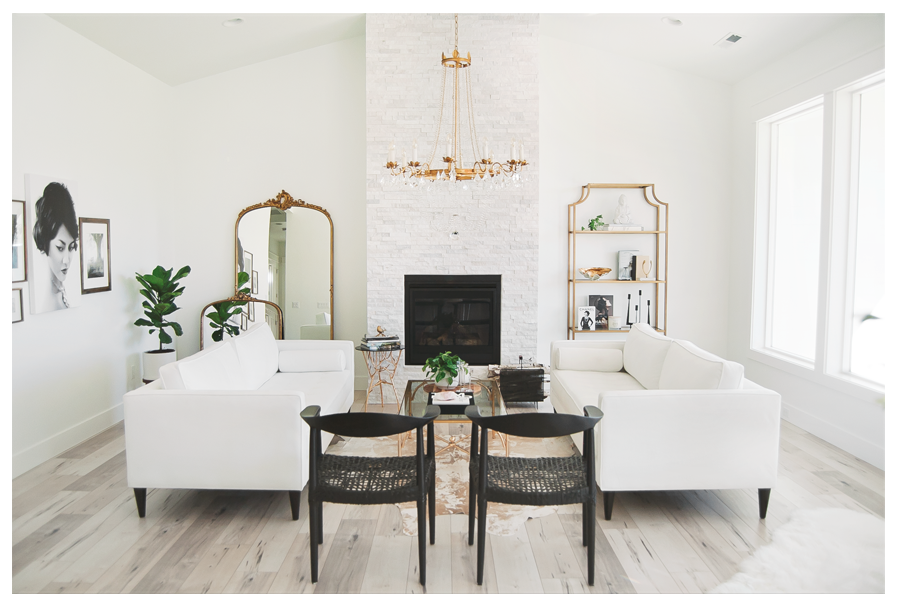 5. Green – The True Evergreen Color
Surprised? Green is actually an incredibly popular sofa color. And it's not just due to trends! Historically, green is one of the most-chosen colors for our sofas. Green is a popular choice because it's a step in the direction of real color without being "offensive". It has more personality than blue, but it doesn't make a strong statement like purple, pink, orange, or yellow. As far as colors go, it's a relatively safe choice. The pitfall for a green sofa is that it will limit the number of color combinations you can use in your space. But a green sofa in the right room looks absolutely stunning. Based on the huge number of people who order green sofas, it's worth the tradeoff!
Apt2B's #1 Green Fabric = Evergreen Velvet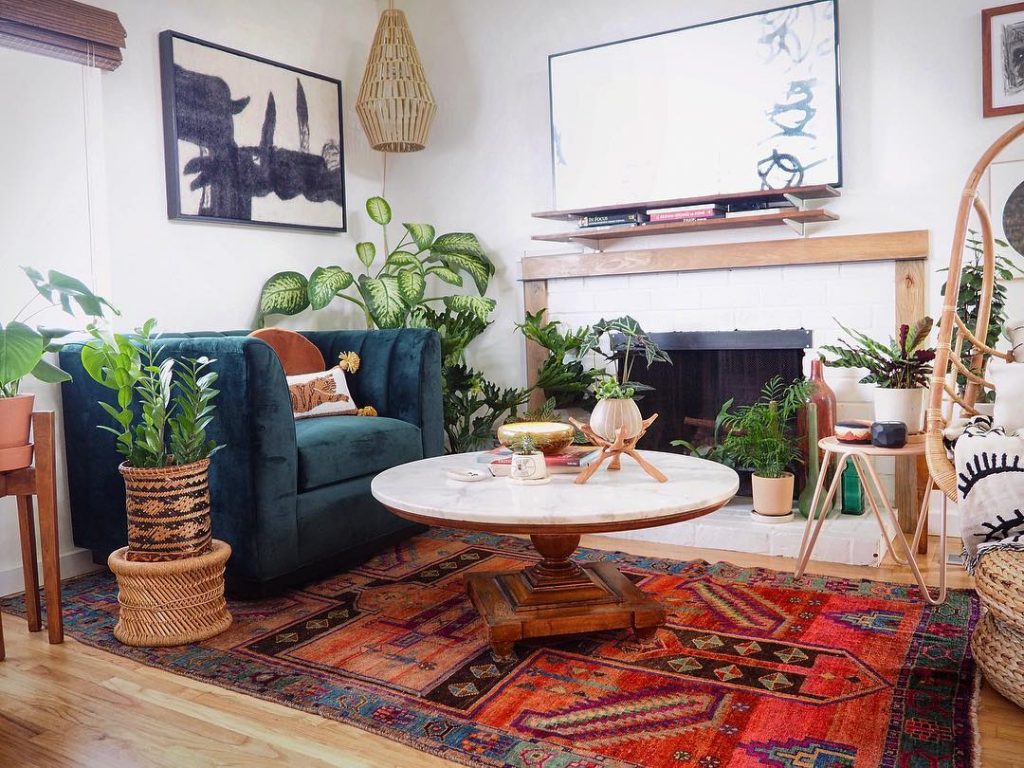 Nora Swivel Chair in EVERGREEN VELVET
Photo by @candycoloredhome
Final Thoughts
We love color at Apt2B. That's why we offer over 50 kid friendly and pet friendly fabrics for our sofas! We have all the most popular sofa color options plus dozens more. Make sure to order Free Fabric Swatches so you can check out all the colors and textures in person!
Want more blogs like this? Check out these other posts!
Bluetral: The King Of All Colors
Throw A Pillow Party – Use Pillows To Add Life To Your Home
---