Written by resident Apt2B designer, Kyle Schuneman. Shop Kyle's Iceland Inspired Collection now!
Around this time last year I took an unforgettable trip to Iceland. I was instantly struck by the unique scenery, the contrasting landscapes, and the unexpected colors. There were so many hard, jagged edges to the scenery, yet somehow it felt cozy at the same time. That's what made Jökulsárlón (yep, try saying that 5 times fast) one of the most stunningly beautiful places I visited on my trip. Jökulsárlón is a famous glacier lagoon and it absolutely took my breath away.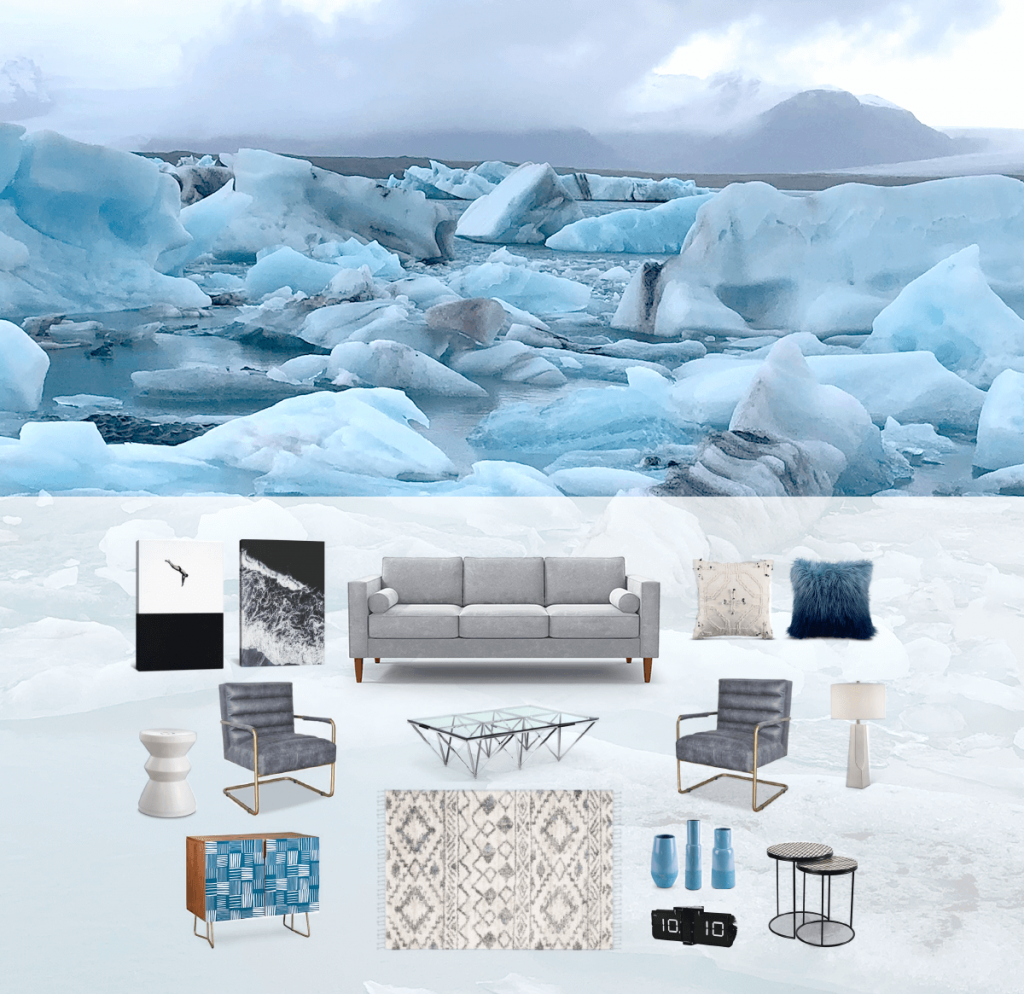 Shop Kyle's Iceland Inspired Collection now!
Diamond Beach
Just across the small highway from Jökulsárlón is Diamond Beach, which is where I took this photo. They call it Diamond Beach because the black sand is dotted with chunks of dazzling blue ice. The color palette is stunning and that's what inspired me to design this space. The blue ice, the moody grey sky, and the black sand created such a soothing atmosphere.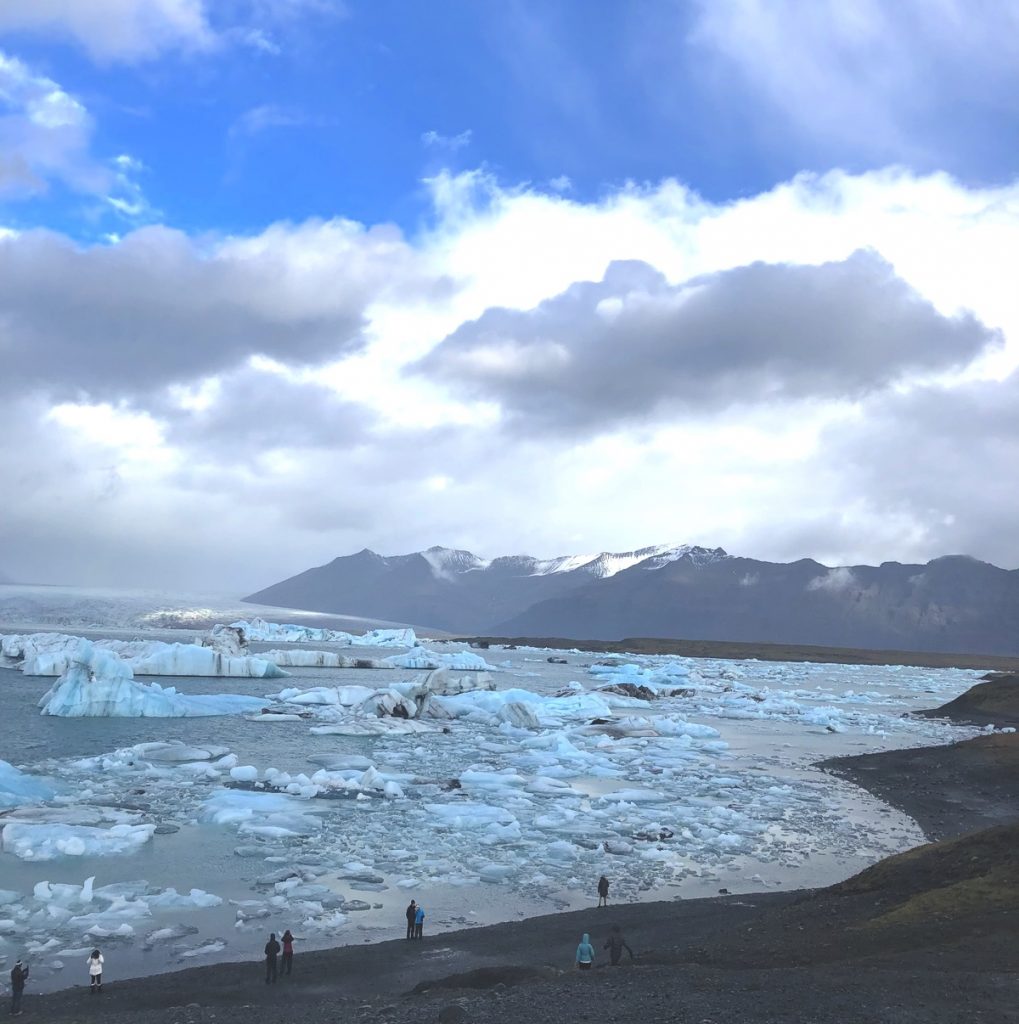 Don't Rely Exclusively On Color Palette
In order to capture the magic of this place, I knew I would have to draw from more than the color palette alone. I needed to also incorporate its otherworldly textures and shapes. That's why I mixed the clear glass and unique geometry of the Pierce Coffee Table with the furry blue Zenna Toss Pillows. The table reminds me of the dramatic ice formations and the shaggy pillows remind me of the cozy, serene feeling I had when I was there. I then used the sharp black and white artwork to balance out the softness of the Minerva Area Rug.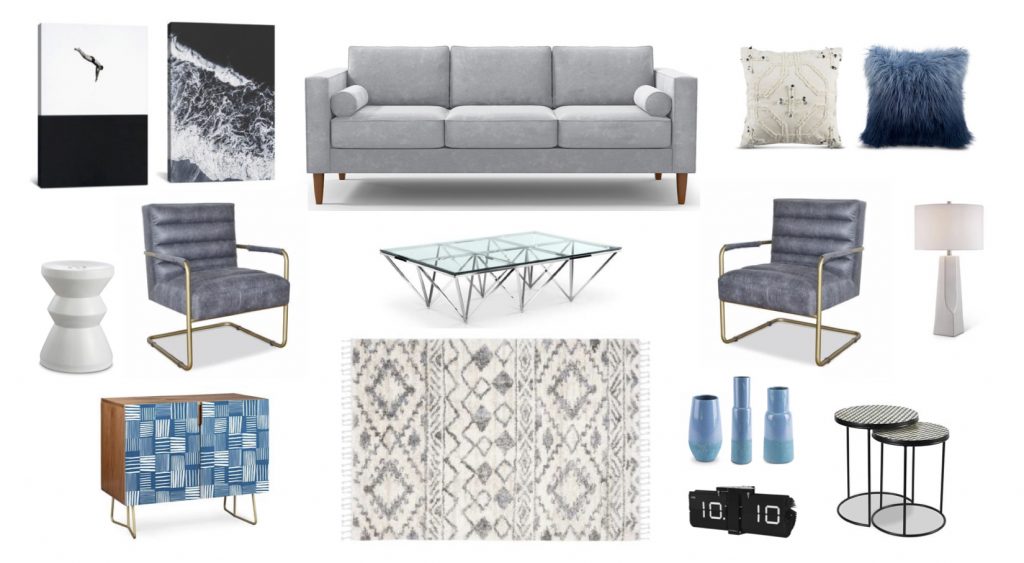 Click the shopping cart icon above to shop now or check out the full collection!
Strike The Right Balance
That's one of the things I loved so much about Iceland – there was a sense of balance that permeated every aspect of the scenery. And balance is integral for interior design because it provides a peaceful atmosphere. I think it's common for people to get bogged down when trying to recreate a space because they feel like everything has to be literal. But the true goal of interior design is to evoke a specific mood. In other words, you don't need an iceberg sculpture to recreate Jökulsárlón. And you don't need to make everything in the room blue. Find the right balance between the elements and the result will be a beautiful, well-designed room.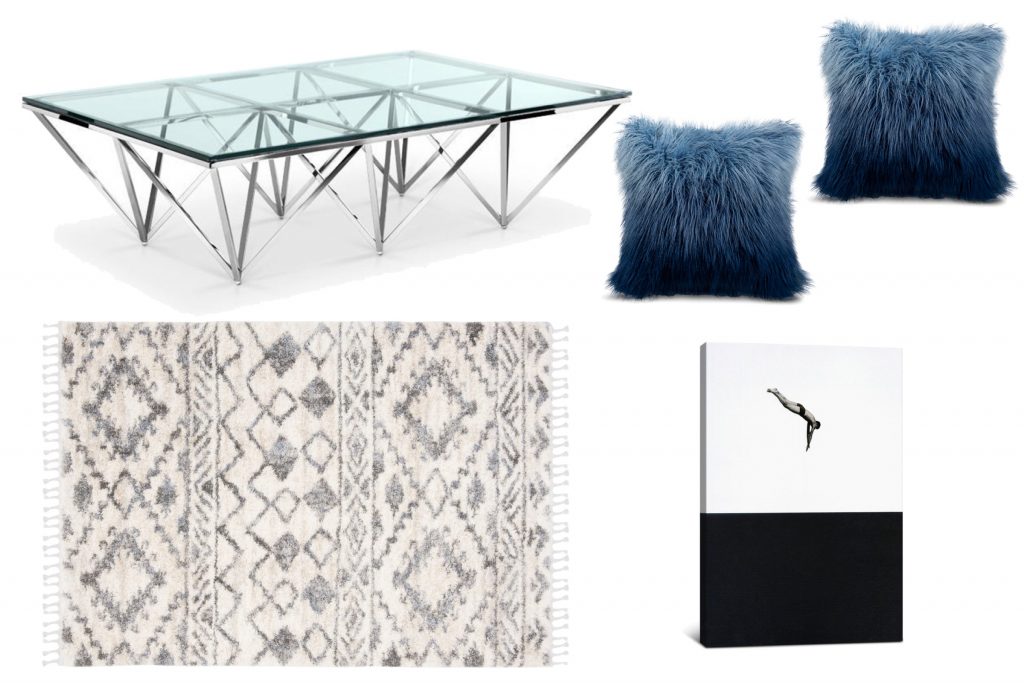 Pierce Coffee Table | Zenna Toss Pillows | Minerva Fringe Shag Area Rug | Richard Verges DIVE
Final Thoughts
I absolutely love the way this design turned out. The beauty of this space is that you don't need to know the inspiration to enjoy it. It takes me right back to Iceland when I see it, but it also works completely on its own without knowing the context. It has a winter's edge to it, which creates a calming serenity that works throughout the year.
Want more travel inspiration? Check out Kyle's Pacific Northwest Inspired Room!
---