In a highly scientific assessment* of House Hunters International episodes, about 93% of all Americans seem to run their artisanal lip balm businesses and the like out of their homes, which means a lot of people out there are in need of office furniture. Man, it's a good thing we sell desks for home offices as well as desk chairs and even bookcases, hm?
*no, not really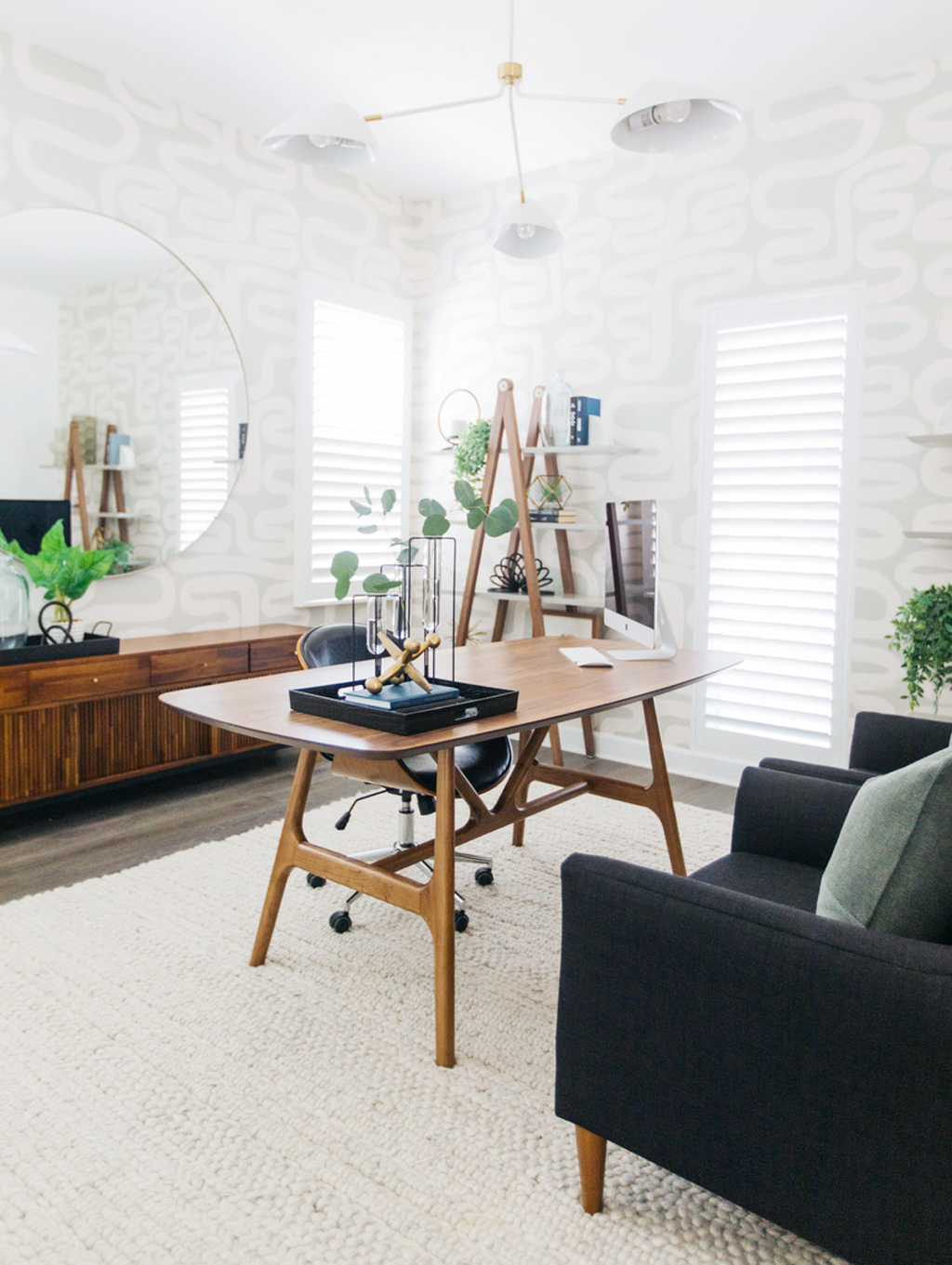 Design by Realm Design Co Interior Design, Photo by Halli Makennah
In all seriousness, if you find yourself WFH ("working from home" for those not hip to the abbreviated lingo) some or all days, you've probably found that your bed or even the sofa might not be the most productive spot to perch for 8+ hours. If you're ready to level up your home office and finally not be ashamed to turn on that camera during your weekly video conference calls, keep reading.
Desks for that hustle…main or side.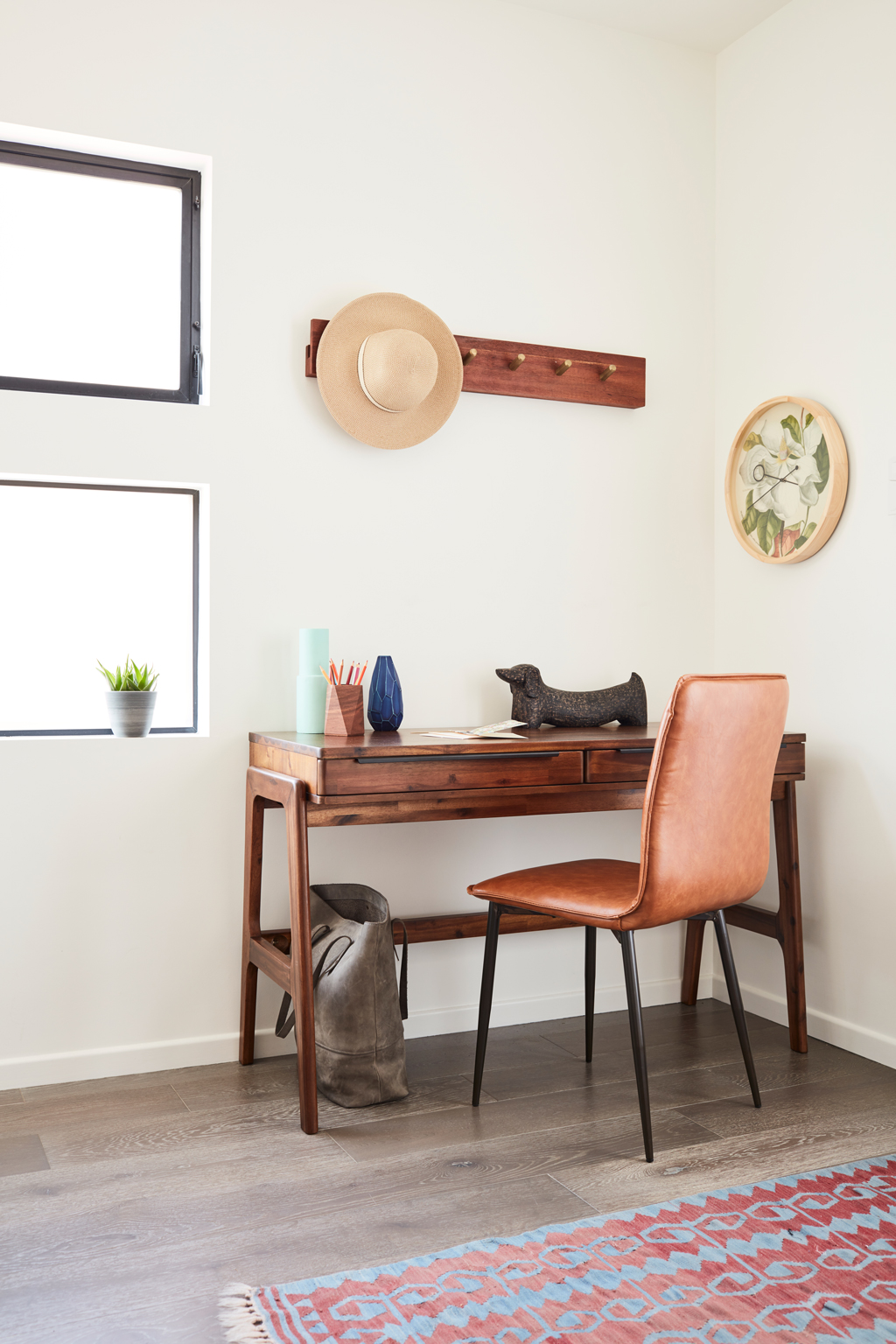 Aiken Writing Desk | Photo by Joe Schmelzer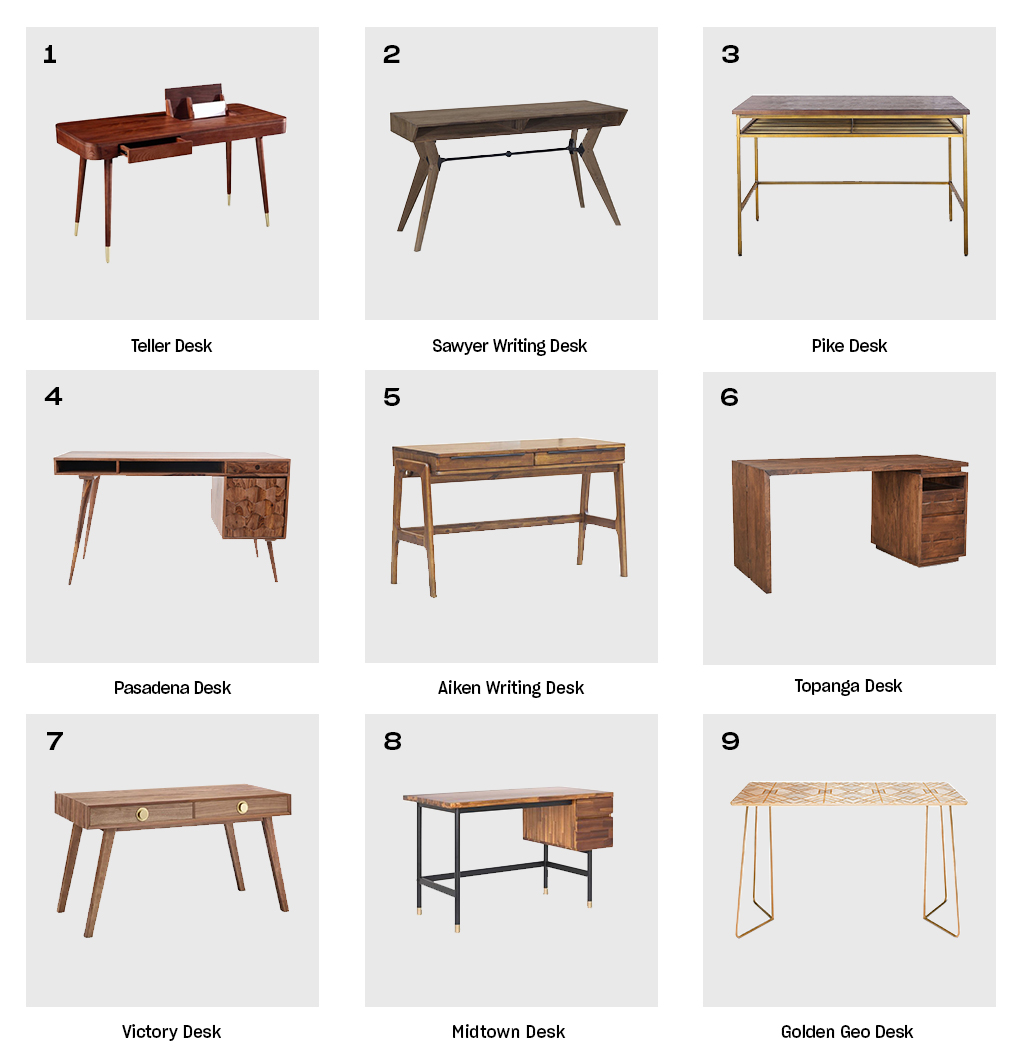 1. Teller Desk | 2. Sawyer Writing Desk | 3. Pike Desk | 4. Pasadena Desk | 5. Aiken Writing Desk | 6. Topanga Desk | 7. Victory Desk | 8. Midtown Desk | 9. Golden Geo Desk
—> SHOP ALL APT2B DESKS <—
Chairs…because standing desks aren't for everyone.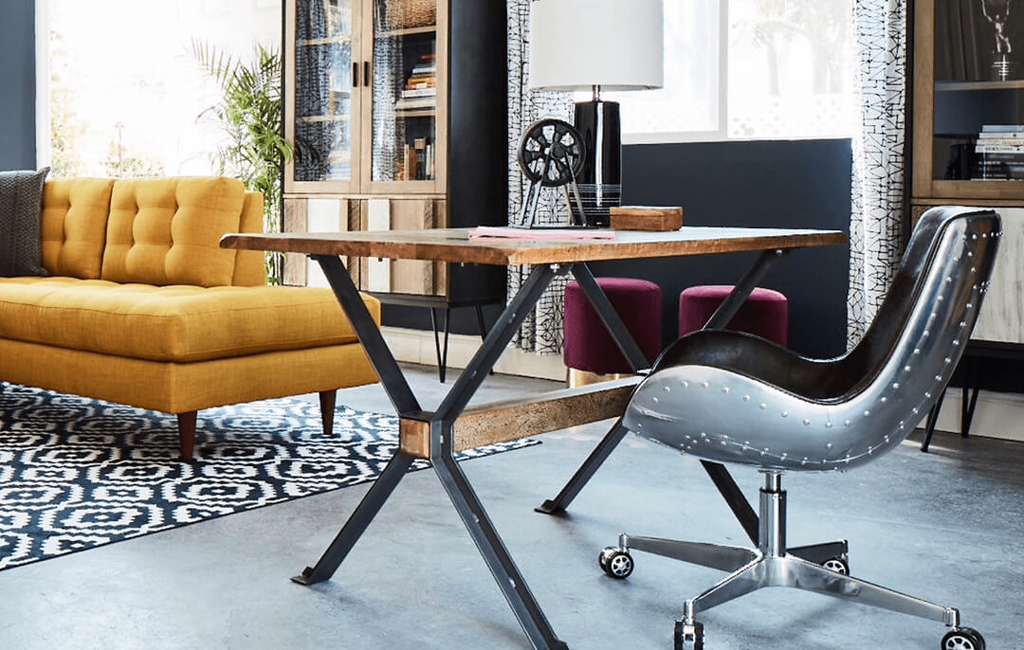 Cabrini Office Chair | Photo by Joe Schmelzer
We're awfully sure the header here says it all, but yes, if you have a regular sit-down desk, you're gonna need a chair. Well, did you know that the typical office worker spends at the very least half their day seated, so…let's make sure that chair is not just comfortable but also ergonomic. Our office chairs check both those boxes but also look really good while doing it.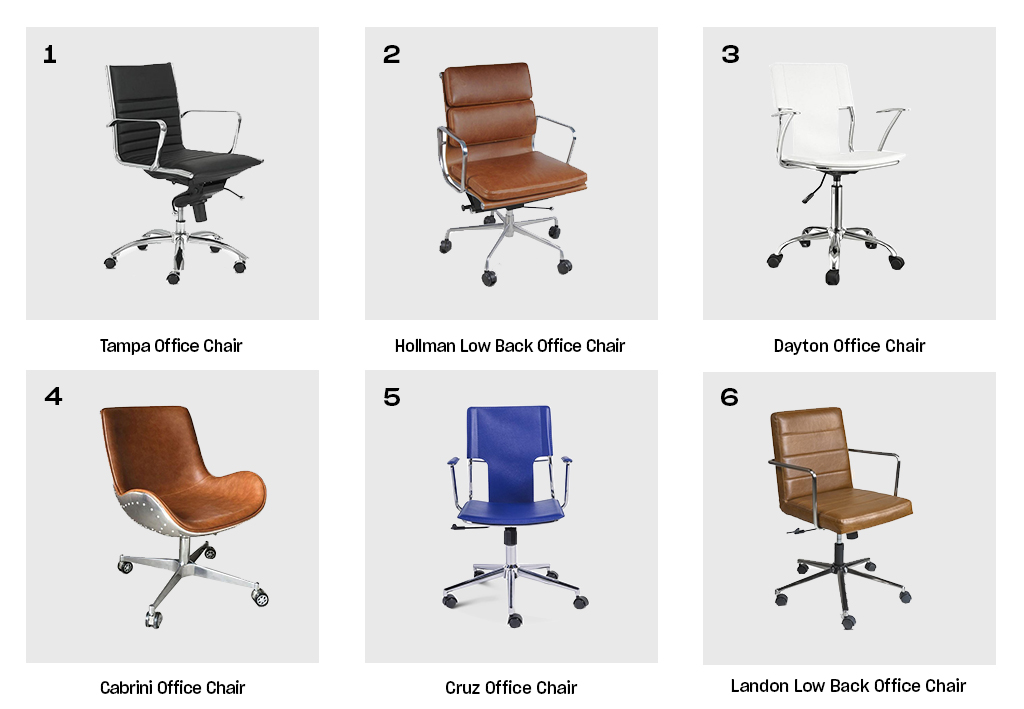 1. Tampa Office Chair | 2. Hollman Low Back Office Chair | 3. Dayton Office Chair | 4. Cabrini Office Chair | 5. Cruz Ofice Chair | 6. Landon Low Back Office Chair
—> SHOP ALL APT2B OFFICE CHAIRS <—
We'll handle the bookcase, you master the #shelfie.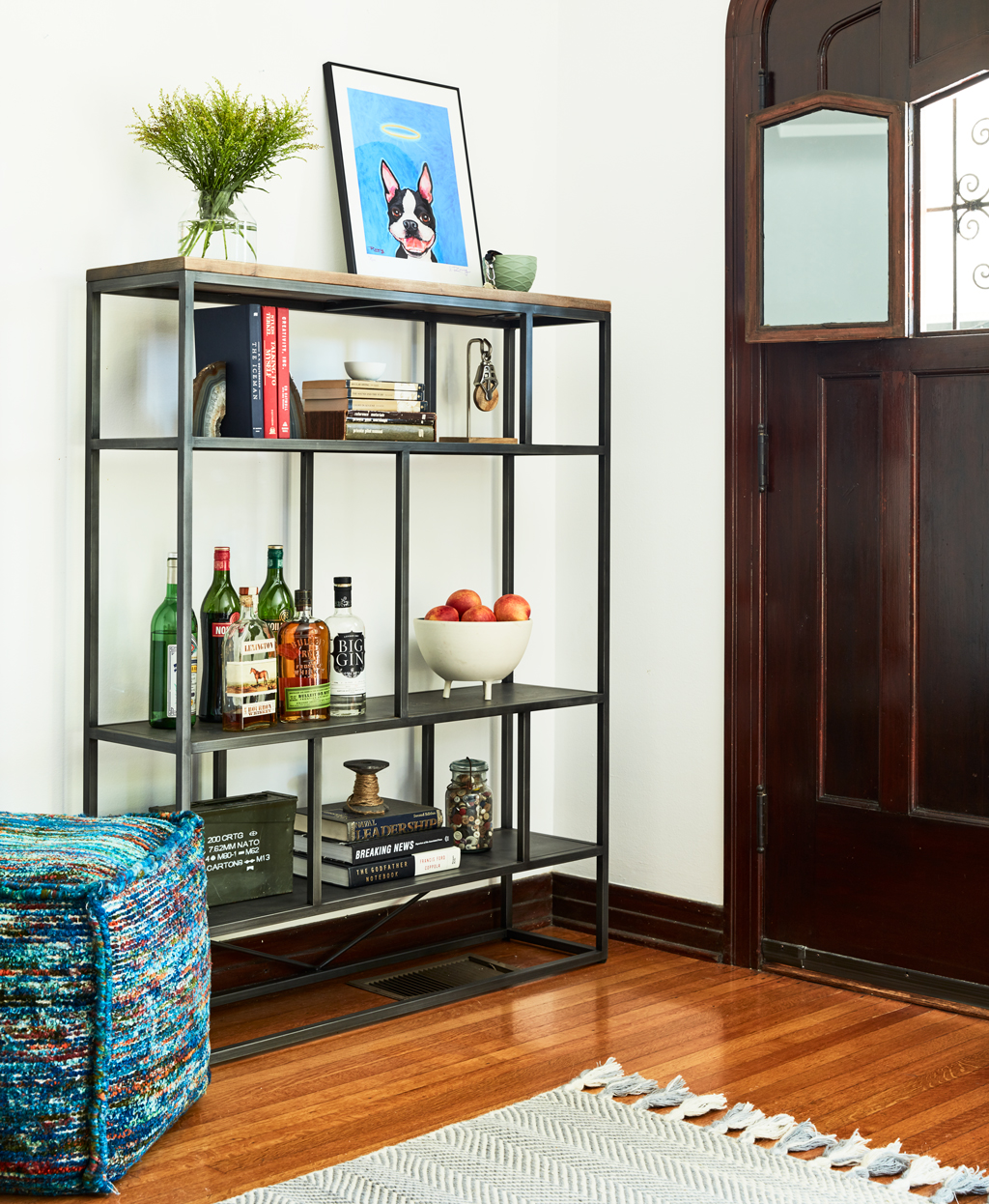 Once you have the working basics covered (desk, chair), you might find that you need somewhere to store things like books, decor (no shame in making things looking good), maybe even a printer or speaker. Enter: the bookcase. High or low, wood or metal, slim or wide, Apt2B's got your storage needs covered.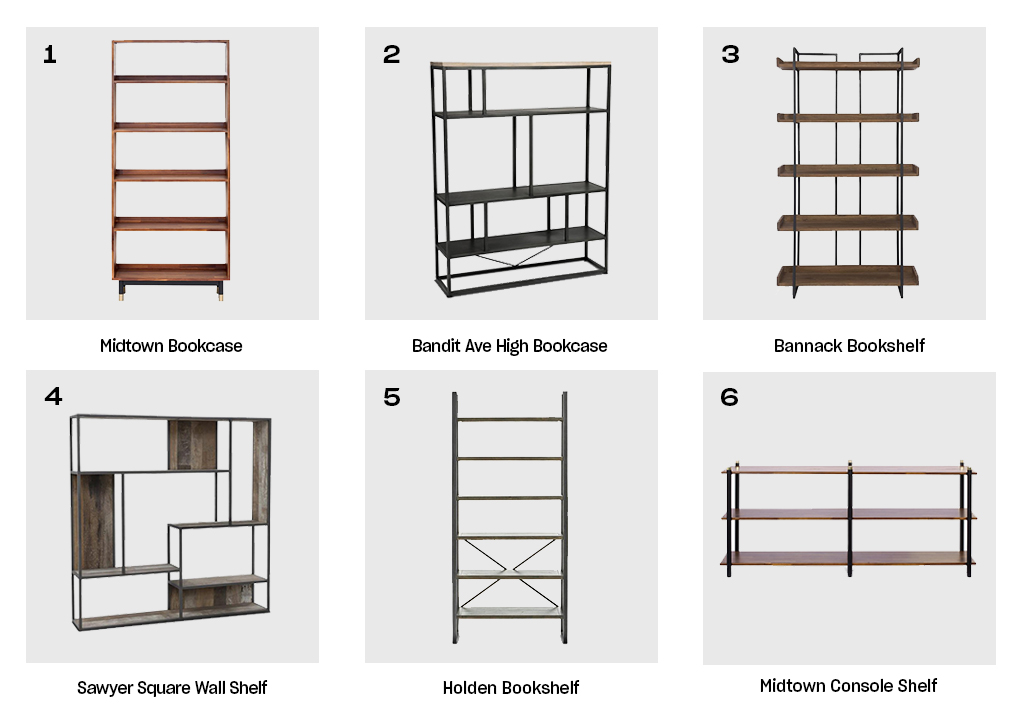 1. Midtown Bookcase | 2. Bandit Ave High Bookcase | 3. Bannack Bookshelf | 4. Sawyer Square Wall Shelf | 5. Holden Bookshelf | 6. Midtown Console Shelf
—> SHOP ALL APT2B BOOKCASES <—
---