Valentine's Day is all about celebrating the people in our lives who we love. But why stop at people? Why not give our homes a lil' lovin', too? After all, home is where the heart is. This Valentine's Day let's do our homes a favor and get them the gifts they deserve.
The best part about getting a gift for your home? You're also getting a gift for yourself ;)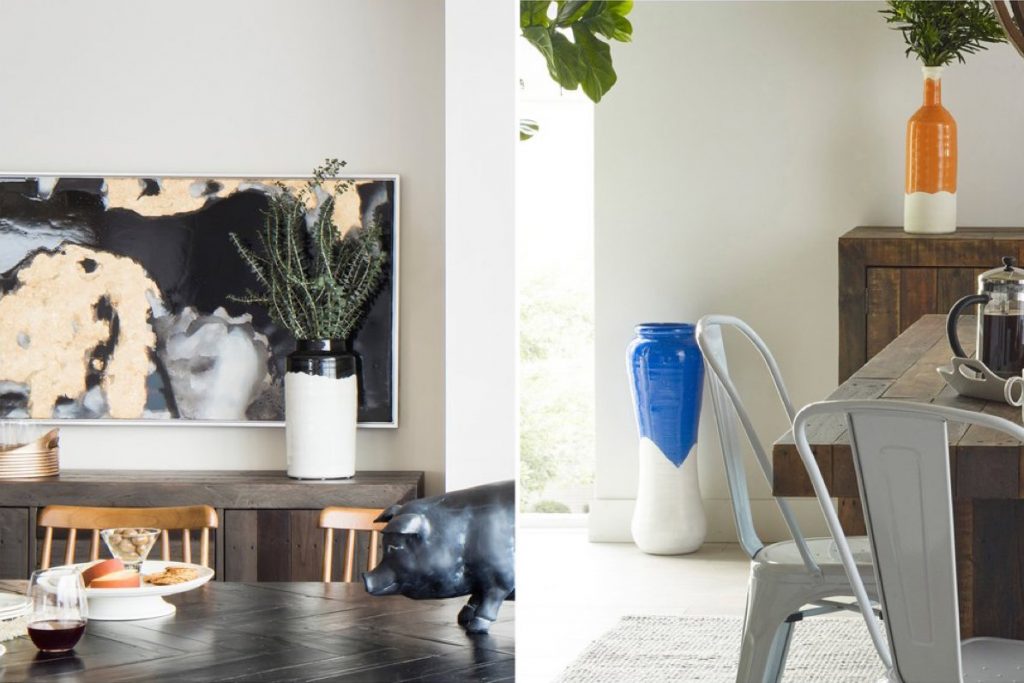 Give Your Flowers A Home
The flower companies would have you believe that Valentine's Day is all about them. And sure, flowers are a wonderful gift on Valentine's Day. But you know what's an even better gift? A vase. The flowers will need a place to live, after all. And a vase won't croak after a few days. For double points you can get a vase and the flowers to go in it. Your home will thank you.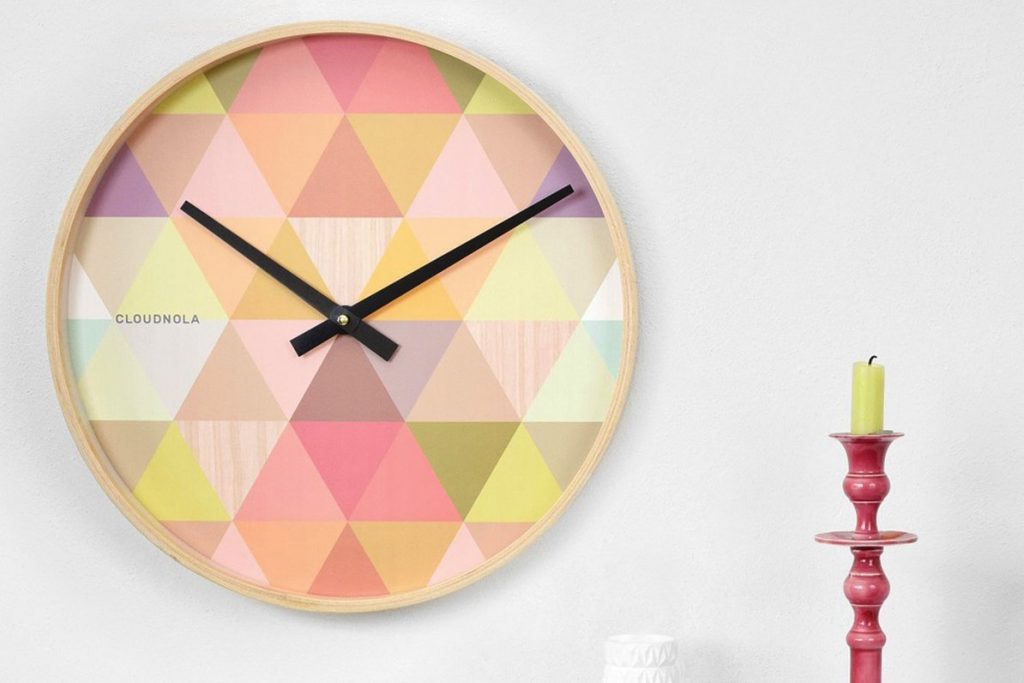 Dress Up (Your Walls)
Valentine's Day is the perfect time to dress up in your sexiest clothes. And why not make your home a little sexier at the same time? A little bit of color or an unexpected accent is all it takes to give your home a quick makeover. Our Cloudnola Gin Wall Clock is the perfect, flirty accent for any room in your home. You can also use artwork to add a fresh pop of color to your space. "Moments Before a Swim" by Johnny Popkess is a good, calming print. "Bat-Dilemma" by Gregoire Leon Guillemin is certainly one that will catch some attention. Or go three-dimensional with one of our brand new wall sculptures like the Oberon.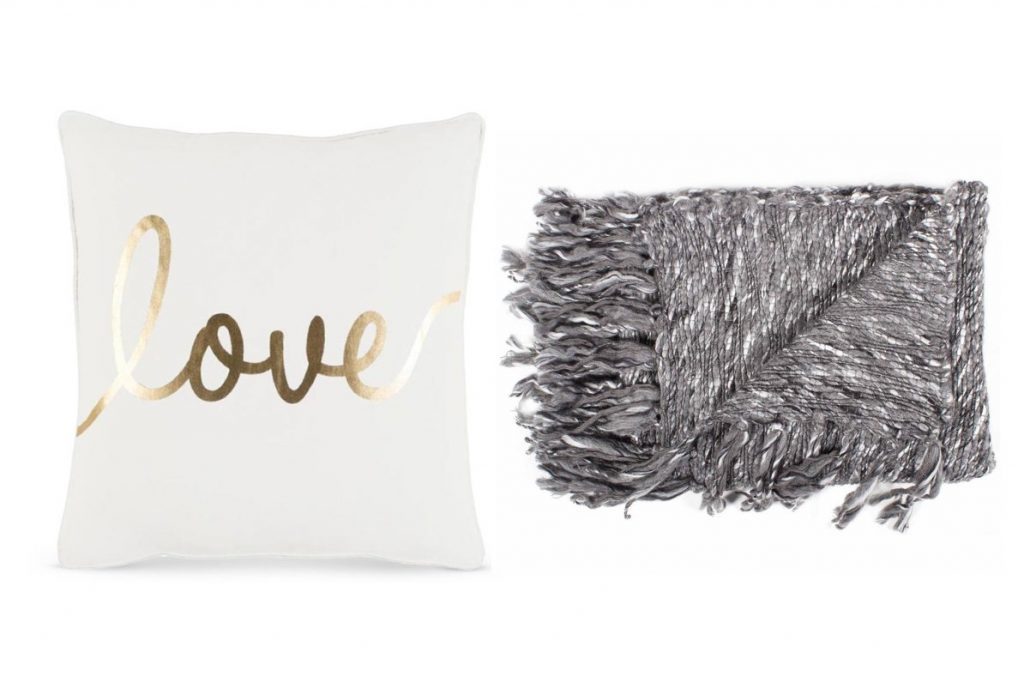 Cozy Up
Cuddling is a Valentine's Day staple. Make your cuddling even cuddlier with some of our brand new throw blankets and toss pillows! Our Lima Throw is a thick, woven blanket that will keep things nice and warm. Our Cairo Heavy Throw has a linen-like texture and brings a vibrant accent to your space. Toss pillows are also sure to enhance your comfort. Get literal with your love by choosing our Love Toss Pillow. That way you can feel the love all year long.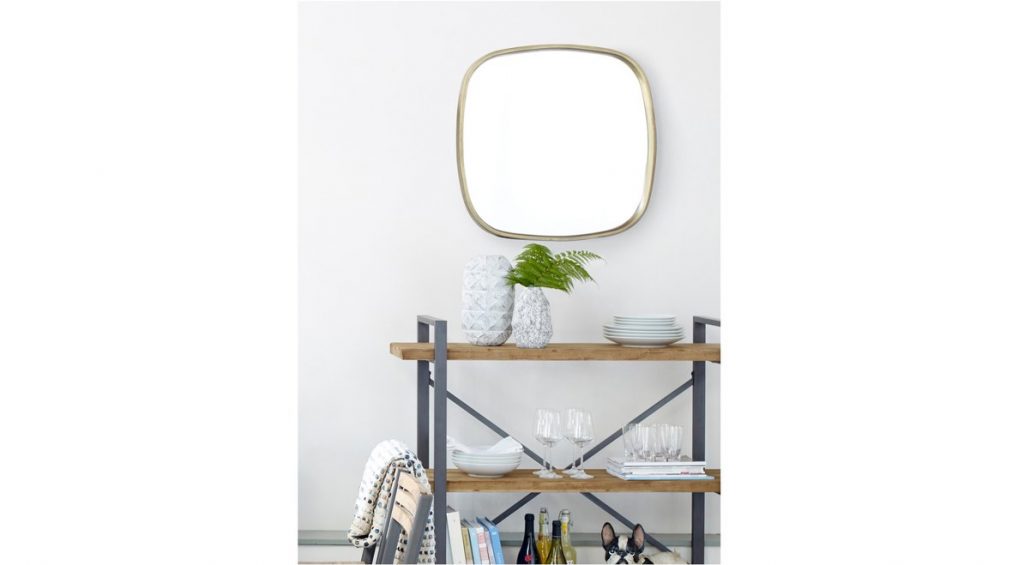 Be A Narcissist
Self reflection is a good thing, right? It sure is. And it's much easier to do a little bit of self reflection when you have a good mirror. We've added lots of great mirrors to our curated collection of decor. Two of our best new options are the Amun and the Osiris. They work perfectly as a set or as standalone mirrors. And if sparks don't fly for you this Valentine's Day then at least you can still love yourself.
So Much To Love
Shop our complete Valentine's Day Gift Guide to find the perfect gifts for your loved ones, your home, and yourself.
---