The 2019 ESPY Awards took place on Wednesday, July 10th, and Apt2B was there to make sure things kicked off in style! The ESPYs (Excellence in Sports Performance Yearly) honor the best and most inspiring athletes and athletic performances of the year. And where do those athletes go when they need to take a time out and relax during this huge event? They go to The Undefeated Lounge, furnished by Apt2B! This is a truly inspiring event and we couldn't be more proud to be a part of it. Check out these great pics from the event – and yes, that's the one and only Dr. J!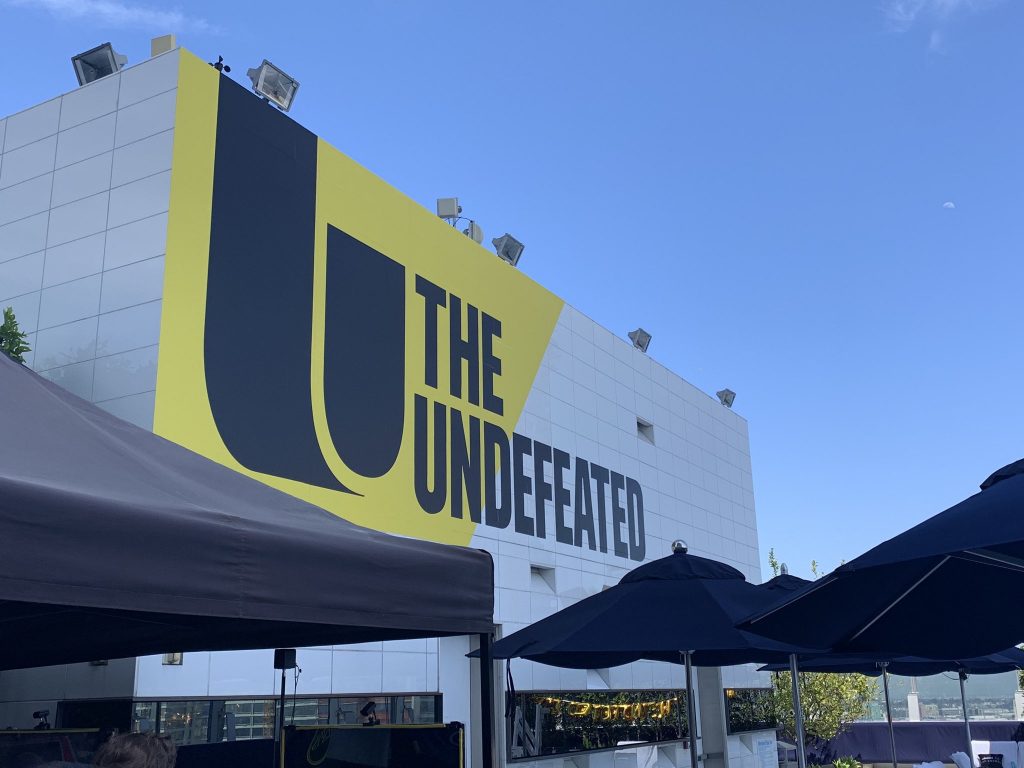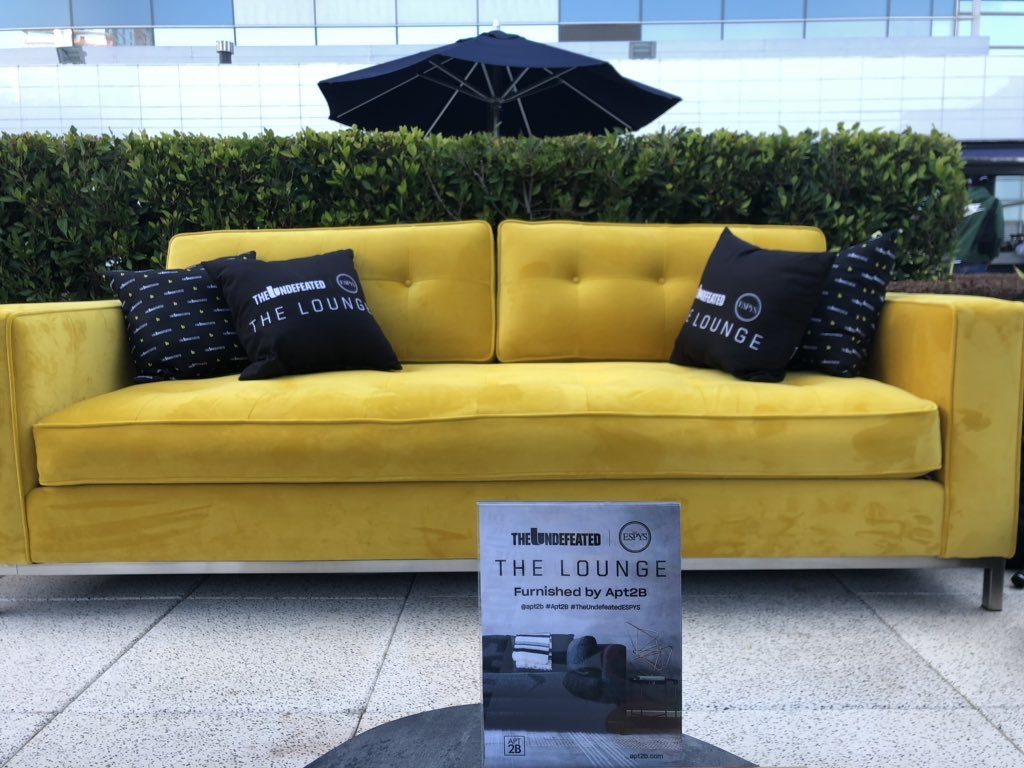 The Undefeated Lounge was absolutely buzzing thanks to its black and yellow color palette. This gave us the perfect opportunity to show off our dazzling Marigold Velvet fabric. We chose to use two Fillmore Sofas as the centerpiece for the lounge. One Fillmore in Marigold Velvet and one Fillmore in our gray Thunder fabric. Black toss pillows helped create a vivid contrast. We also featured our Westwood Lounge Chairs for a little bit of modern flair.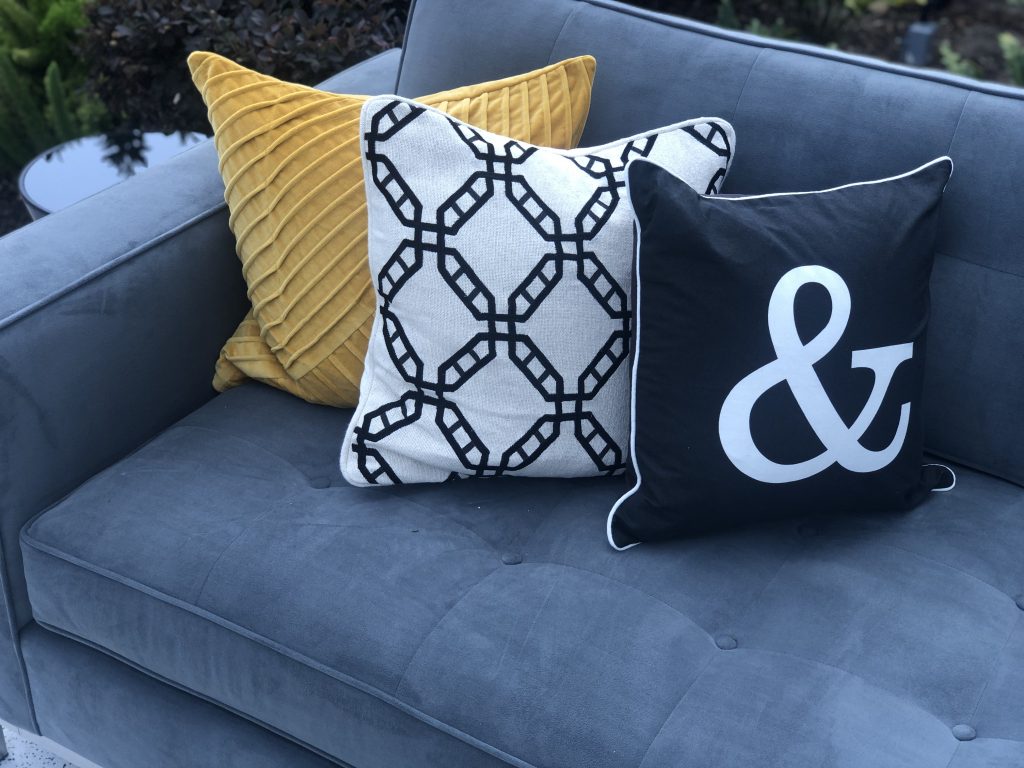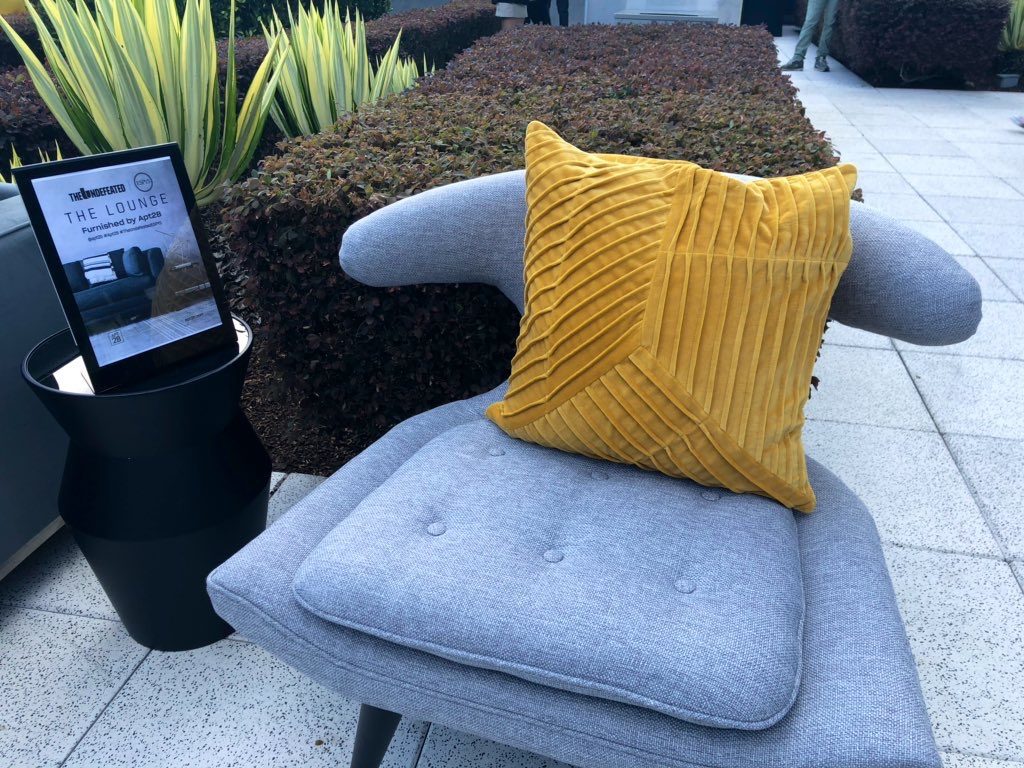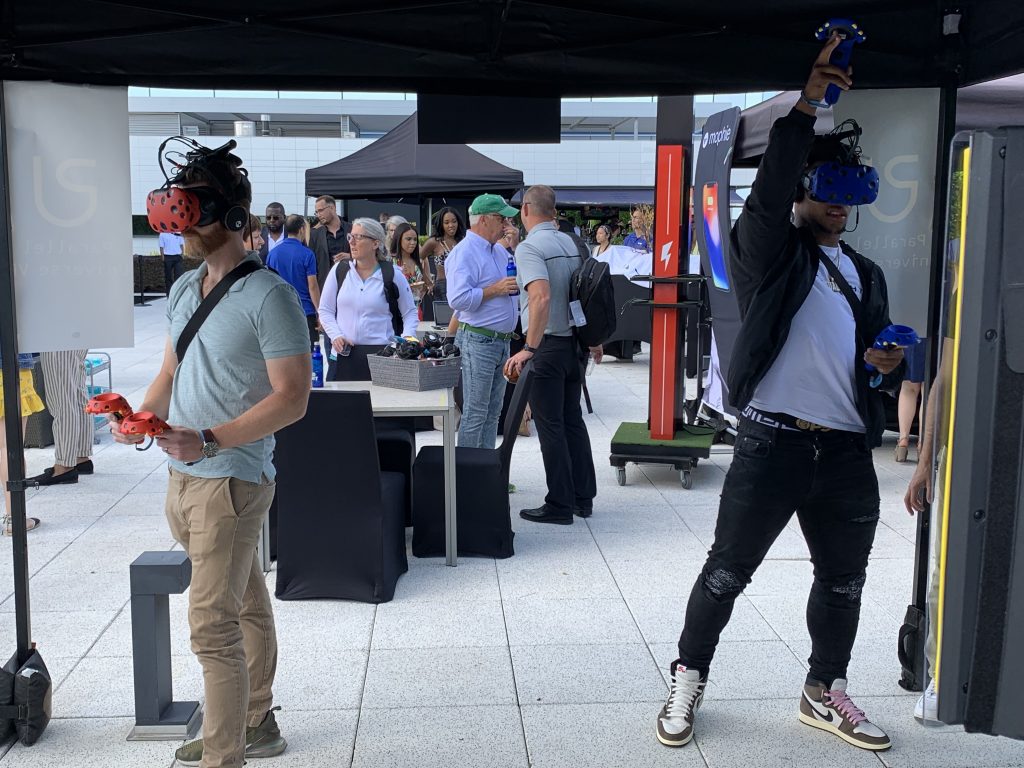 Apt2B CEO Alex Back (left) playing a VR game next to New York Giants star Running Back, Saquon Barkley (right)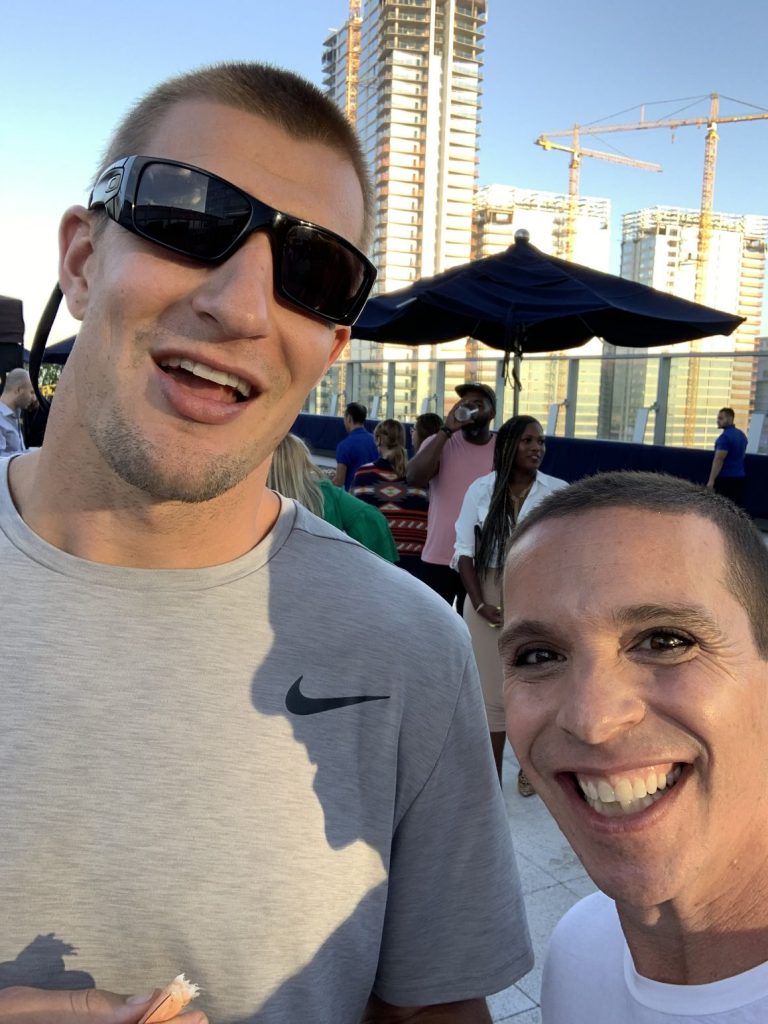 Apt2B President, Mat Herman (right), with legendary New England Patriots Tight End, Rob Gronkowski (left)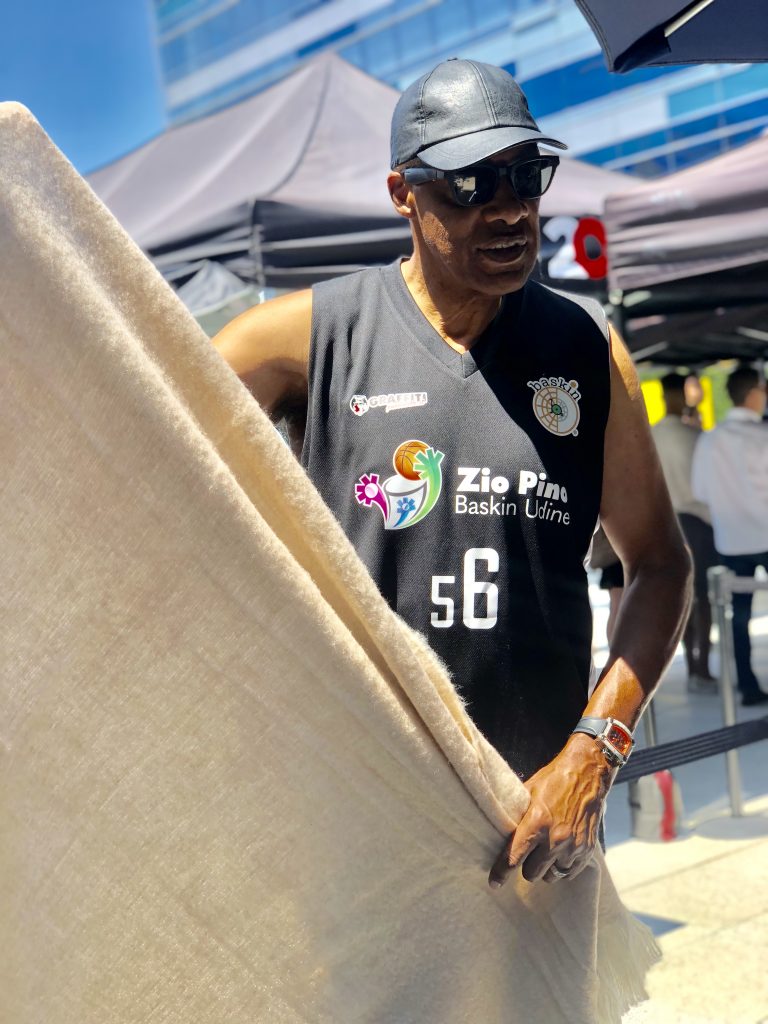 The one and only Julius Irving (Dr. J), one of the greatest basketball players of all time, displaying his new Apt2B throw!
Love this? Check out our coverage of the 2018 ESPY Awards!
---