Show of hands – how many of you have shoes, suitcases, boxes, or God knows what else stuffed under your bed? It's OK. There's no judgment here. I'm guilty of it, too! I use the space under my bed like it's a long-term storage unit. Out of sight, out of mind, right? This works for a while, but if you're really trying to get better at #adulting then it's time to start storing things like, well, an adult. The solution? A storage bed. Not only will it solve your storage needs, but it will also be a chance to upgrade your whole bedroom. Talk about killing two birds with one stone! Or – as PETA would like us to start saying – it's like feeding two birds with one scone.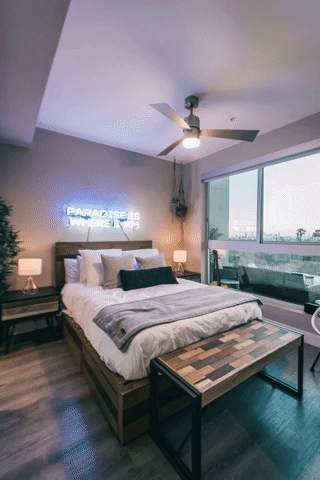 The Two Standard Storage Bed Styles
Storage beds come in two standard styles: two drawer and four drawer. Two drawer storage beds traditionally feature drawers that are hidden within the footboard of the bed itself. Four drawer storage beds will have drawers that open from the sides of the bed. Don't worry – the drawers are close to the footboard so they shouldn't hit your nightstands. Think about the layout of your space and how much storage you'll need when determining which style to choose! No room on the sides of your bed? Go with the two drawer footboard style. Plenty of room everywhere? Maybe four drawers is right for you.


Top: Allister Platform Storage Bed | Bottom: Bennett Platform Storage Bed
In-Line Storage Beds
Want something a little more unique and modern? Or maybe you consider drawers to be too much of a hassle? Totally get it. You might be interested in an in-line storage bed option. These styles look incredible, but they do put your storage items on display. So if you're looking to hide a mess then this style won't be your best bet. But if you've been watching "Tidying Up With Marie Kondo" then perhaps you're ready to show off your new display skills. The Meadowmere is perfect for this. The Evelyn doesn't feature a huge amount of storage, but it does provide exactly enough space to store all of your shoes in a truly impressive way.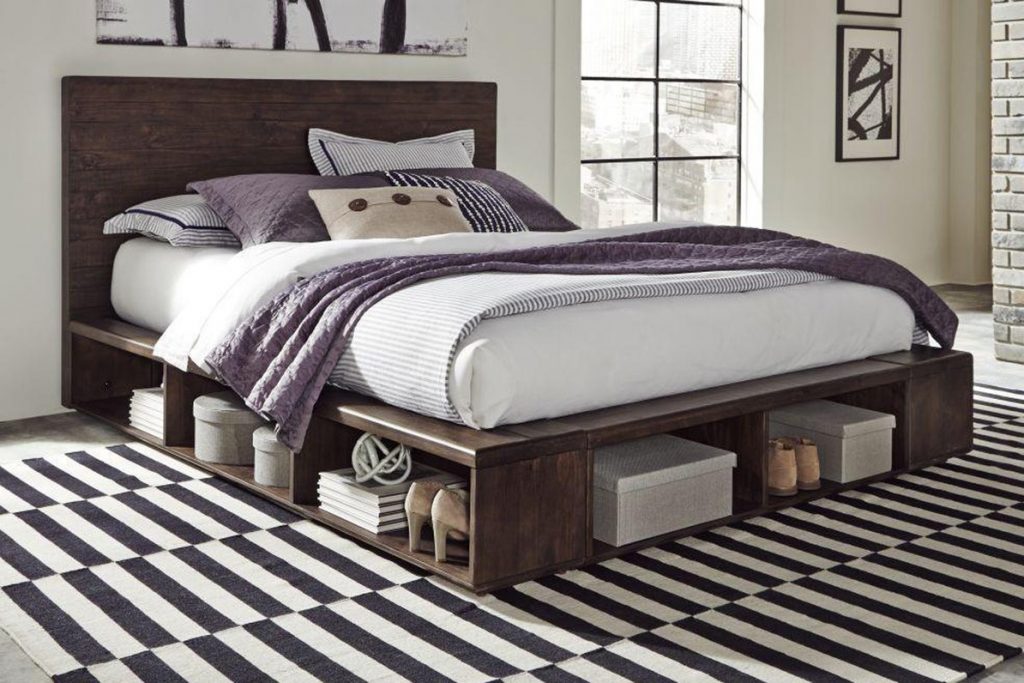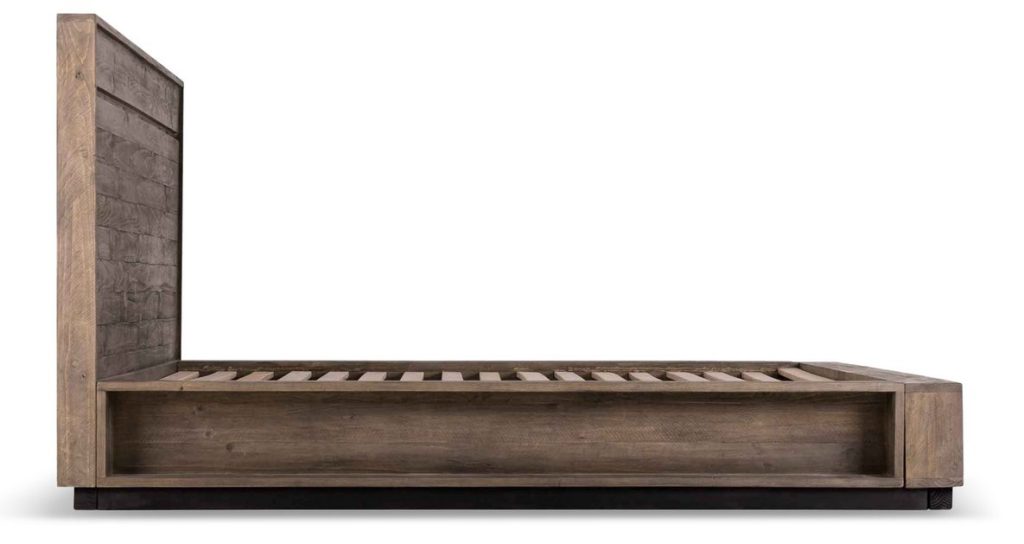 Top: Meadowmere Platform Bed | Bottom: Evelyn Platform Bed
Start Storing And Start Snoring
Want to see an instant, positive change in your mood? Upgrade your bed and upgrade your storage. There shouldn't be any stress in your bedroom while you're trying to fall asleep. And it really is stressful having a hidden mess right beneath you as you're attempting to drift off to sleep.
We carry a huge selection of modern beds to choose from including platform beds, upholstered beds, wooden beds, low profile beds and modern beds with storage.
---