Speed Dating is a series where we get to know some of our favorite brand evangelists, whether they're artists, designers, entrepreneurs, activists, or full-time parents! Today in the hot seat is Aileen Luib (@theballeronabudget), an influencer who helps you outfit your home with budget-friendly tips and advice (plus awesome skin care tips!)
"I am the founder of The Baller on a Budget, a blog for women across all walks of life who want to save money while living fabulously. I was formerly an esthetician, a Realtor, and a photographer, and now I use my acquired expertise to help my readers become more money savvy from budget-friendly skincare tips to buying your first home . I also have an online course called The Blogger Bible that teaches others how to make a full-time income from their blog."
We asked Aileen to sit back and relax on her Fillmore Queen Size Sleeper Sofa in Mountain Grey and answer some of our burning questions. You can also read her blog post here!
Round 1:
Lightning Round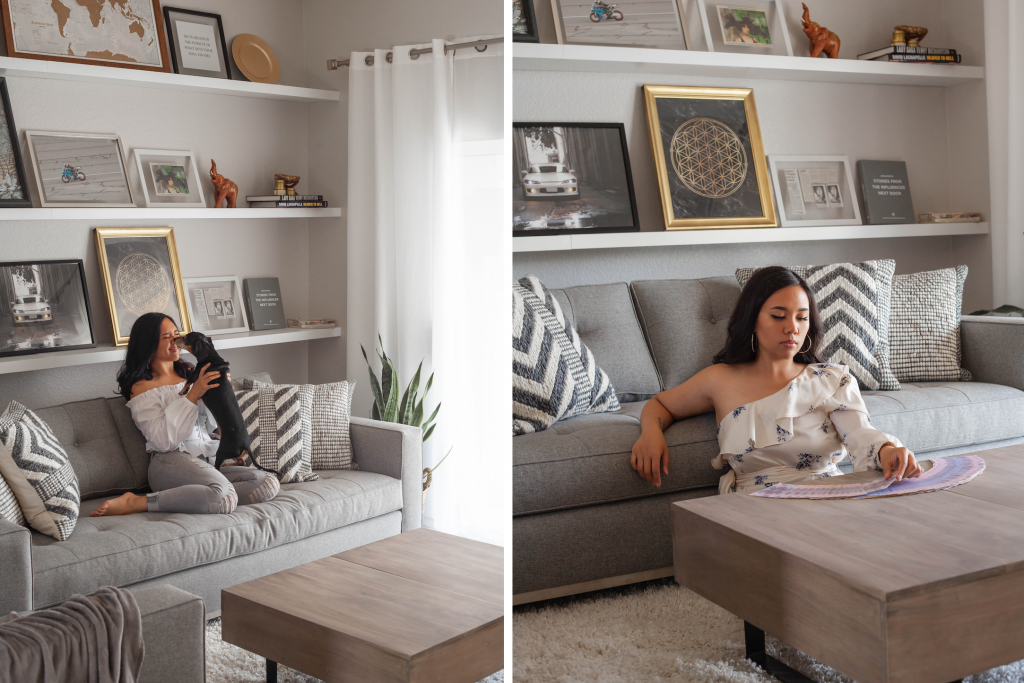 What is your hometown?
Moreno Valley, CA
What show(s) are you currently binging?
Game of Thrones (rewatching!) & The Office
What's your lucky number?
9 – it's my life path number
Are you an early bird or night owl?
Early bird, but I pull all-nighters to get work done!
If you could sing a duet with anyone, who would it be?
Utada Hikaru – she's iconic in Japan and has been my favorite since childhood. Not to mention, she has crazy vocal range!
What's your dream vacation destination?
Probably a tie between Norway or Ireland… they have so many breathtaking places!
What do you collect, if anything?
Crystals, essential oils, and I'm starting a tarot card deck collection. My friends say I'm an undercover witch, haha!
What is your life's motto?
Veni, vidi, vici – I actually have a tattoo of it. Keeps me motivated!
(for those who skipped Latin class: "I came, I saw, I conquered")
Round 2:
Favorites…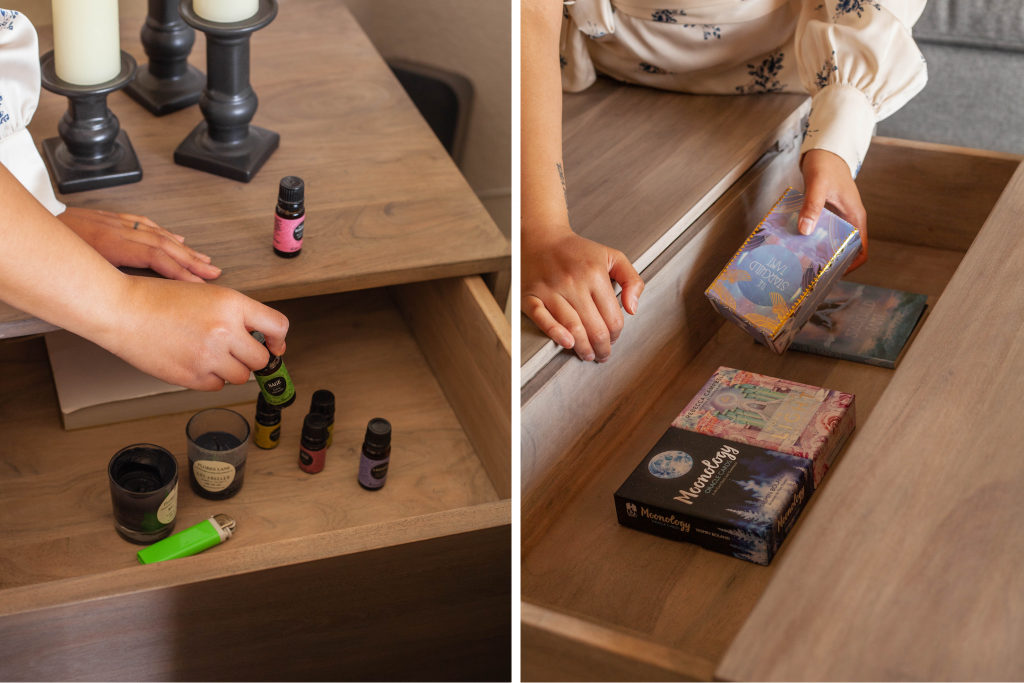 Beer or wine?
Wine
Springsteen or Jay-Z?
Jay-Z
Stripes or solids?
Solids. I'm boring.
Cats or dogs?
Dogs!
Favorite color and least favorite color?
I would say black. It's just so chic. And I hate pink.
What's your favorite ice cream flavor?
 Cookies 'n Cream!
Favorite junk food?
It's a toss-up between pizza and fried chicken
Favorite song to sing in the shower?
'Officially Miss You' by Tamia
Favorite smell?
My dog's paws. I know. I'm weird.
Round 3:
Don't Even Go There…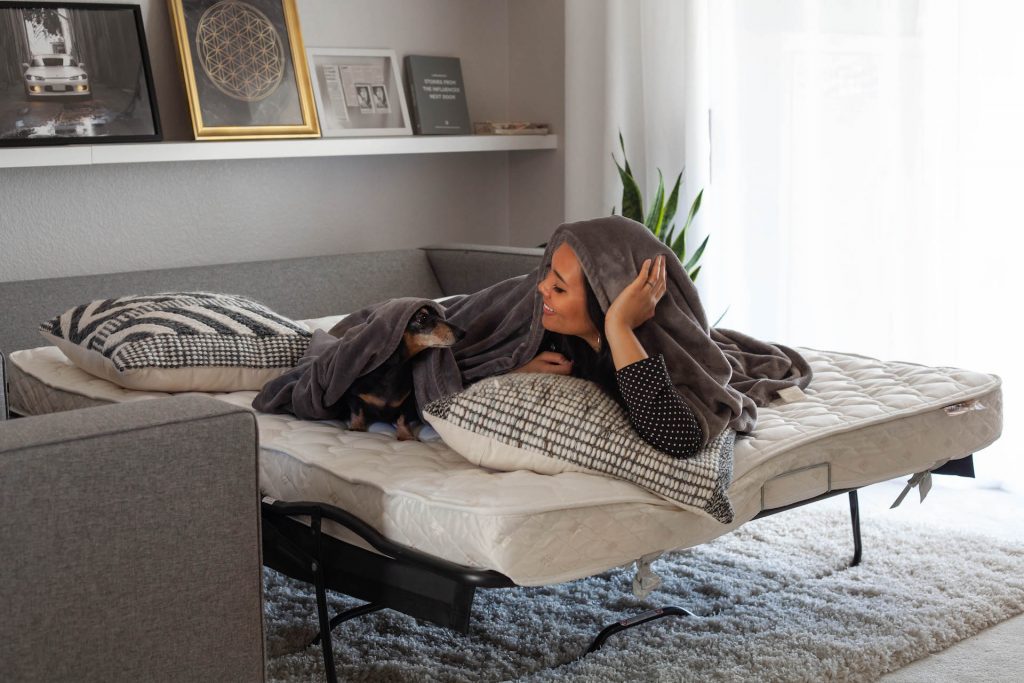 What's the most embarrassing song we could find in your music collection?
Probably 'Come On Eileen' by Dexy's Midnight Runners. It's my life's theme song.
If you could be on one reality show which one would it be?
I DREAM to be on Queer Eye – my friends and I have plotted to purposely mess our homes up, go on an all-pizza diet, and forfeit showers for a month in order for the Fab 5 to pay us a visit and make-over our entire lives
What's a hidden talent you have?
I've played the guitar since I was in middle school!
Who is your style icon?
Rihanna. She can be girly one day, businesslike the next, and then a total rebel. Her outfits are based on her moods, and I feel like that's how I also dress myself
Who would you want to play in the movie version of your life?
Probably Amy Poehler if we're going for dry comedy, because I feel like I have way too many of those moments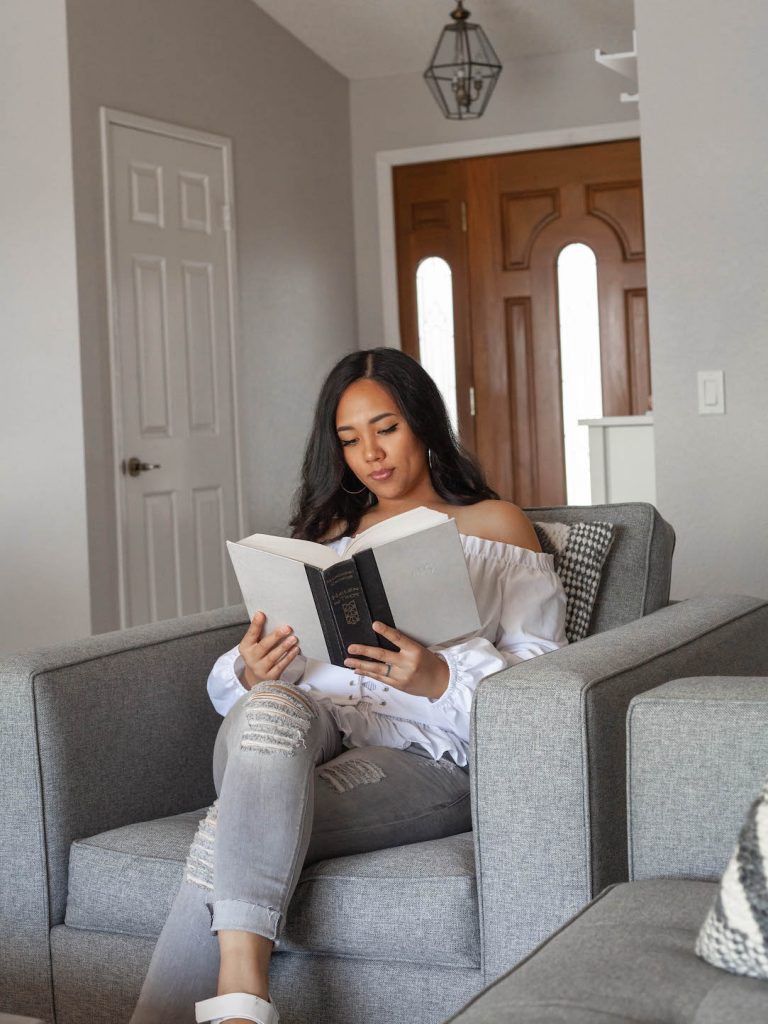 Round 4:
Sinner or Saint?
What's your guilty pleasure?
Blasting music and dancing in my kitchen. That, or keeping it civilized and binge-watching several seasons of a TV show
What is your spirit animal?
A shark. They're fierce, will bulldoze through anything that gets in their way, and you can find them in the dark depths of the sea, probably plotting some devious plans
What superpower would you want and why?
Mind control – you could do anything! You could end racism, stop war, inspire charity, and promote change just by talking to people
What is your biggest pet peeve?
When people ask for advice and then don't take it. That's mind-boggling to me!
Who is the most famous person you follow on Twitter or Instagram?
Emilia Clarke
Who is the most famous person that follows you on Twitter or Instagram?
I honestly don't know who follows me and now I'm curious…
If you could have drinks with any 3 people, living or dead, who would they be?
Cleopatra, Martin Luther King, and Edgar Allan Poe. I think that would be an interesting conversation to have over drinks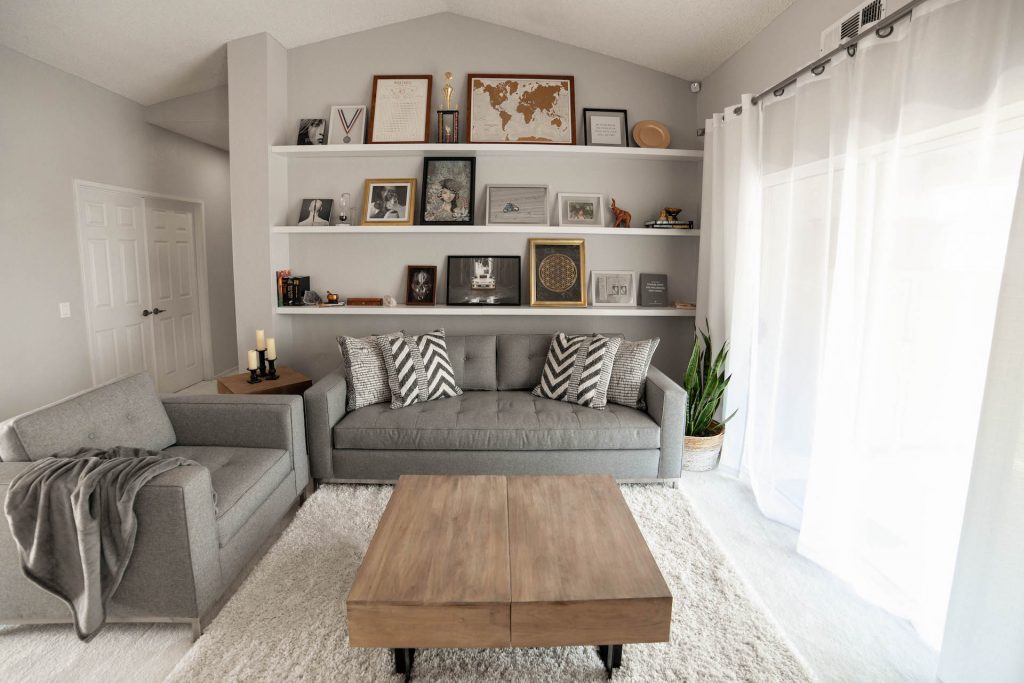 Apt2B Products Featured: Fillmore Queen Size Sleeper Sofa in MOUNTAIN GREY | Fillmore Chair in MOUNTAIN GREY | Oleander Shag Area Rug SNOW | Bodie Storage Coffee Table MIST GREY

Website: theballeronabudget.com
Instagram: @theballeronabudget
Twitter: budgetballer_
YouTube: Aileen Luib
Pinterest: Budgetballer1
Facebook: The Baller on a Budget
---