Speed Dating is a series where we get to know some of our favorite brand evangelists, whether they're artists, designers, entrepreneurs, activists, or full-time parents! Today in the hot seat is Athena Sotiropoulos (@diva.on.a.dime), a lifestyle blogger and influencer with an emphasis on women's empowerment and education.
"I'm a Cali girl, born and raised. I love going hiking and going to the beach. I'm a recent newlywed and we are parents to our 5 year old Cavalier King Charles Spaniel, Chloe. I love to cook traditional Greek food and watch old black and white movies. "
We asked Athena to sit back and relax on her Formosa 2pc Sectional in TAUPE and answer some of our burning questions.
Round 1:
Lightning Round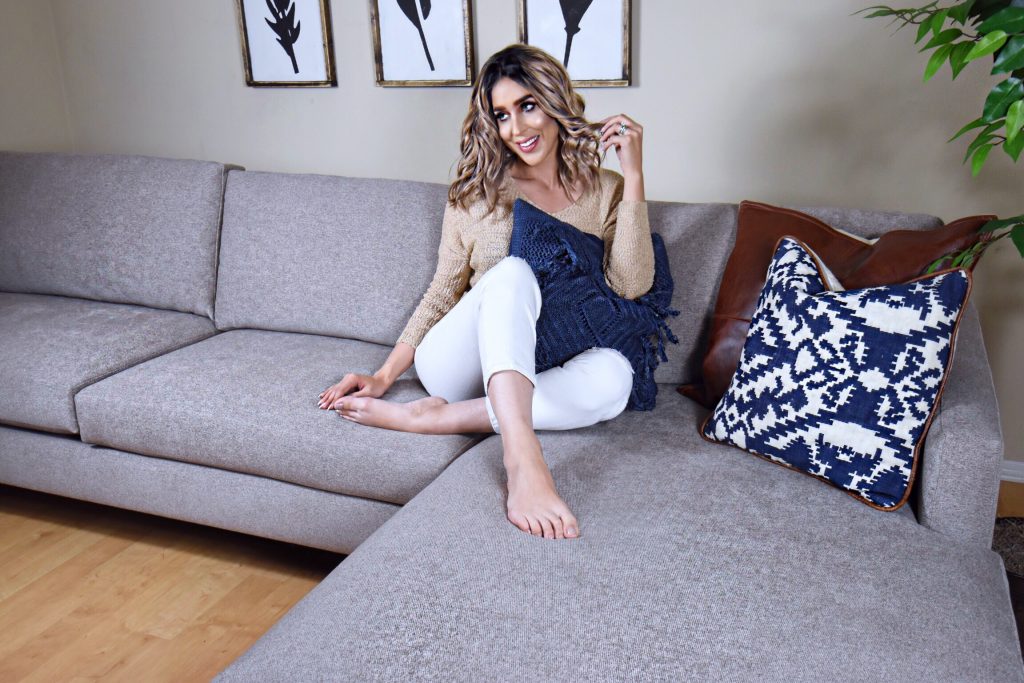 What is your hometown?
Orange County, CA
What show(s) are you currently binging?
A Million Little Things
What's your lucky number?
13
Are you an early bird or night owl?
Early bird!!
If you could sing a duet with anyone, who would it be?
Beyoncé
What's your dream vacation destination?
Tropical hut in the middle of the ocean somewhere
What do you collect, if anything?
Shoes!
What is your life's motto?
Your greatness is not what you have, it's what you give
Round 2:
Favorites…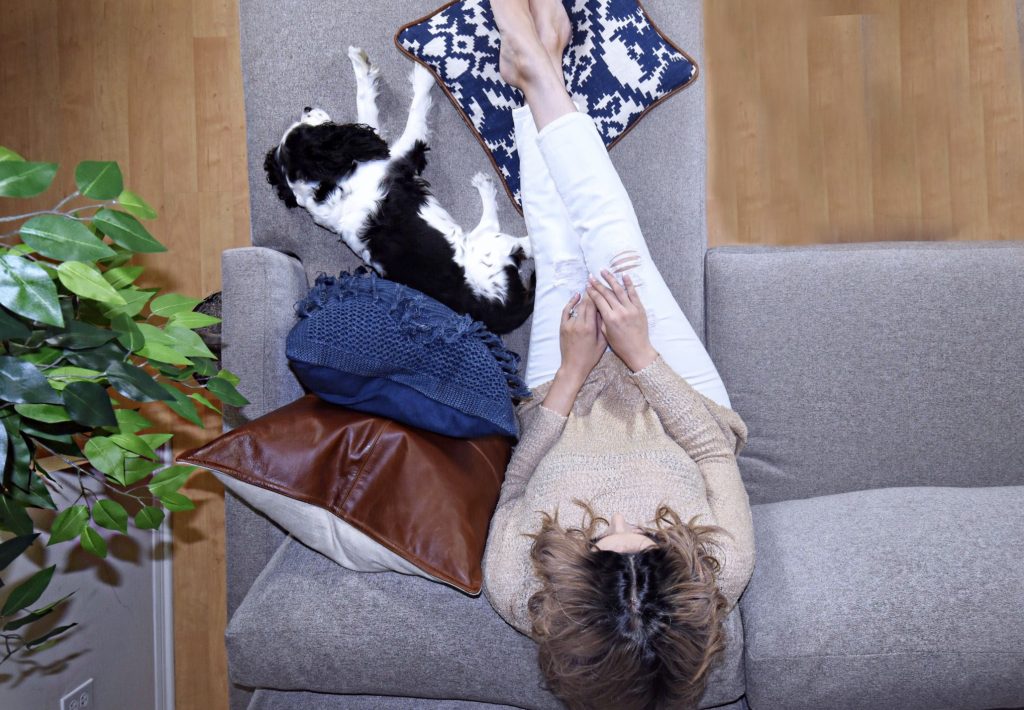 Beer or wine?
Wine
Springsteen or Jay-Z?
Jay-Z
Stripes or solids?
Solids 
Cats or dogs?
Dogs. Love my little diva, Chloe ?
Favorite color and least favorite color?
Purple and yellow
What's your favorite ice cream flavor?
 Mint Chocolate Chip
Favorite junk food?
Chips or crackers
Favorite song to sing in the shower?
I never do this but maybe I should!
Favorite smell?
Fresh flowers!
Round 3:
Don't Even Go There…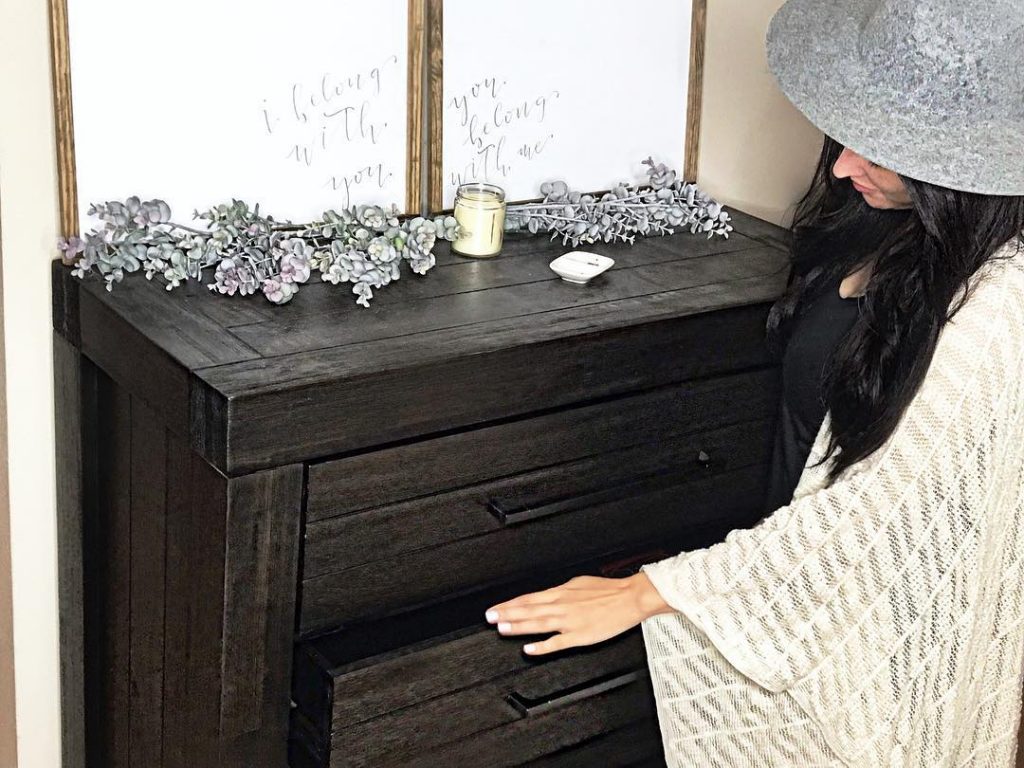 What's the most embarrassing song we could find in your music collection?
I'm not embarrassed, but I do have a lot of classical music. Beethoven, Chopin, Bach.
If you could be on one reality show which one would it be?
The Real Housewives of OC
What's a hidden talent you have?
I can sight read music and play 5 instruments
Who is your style icon?
Sarah Jessica Parker
Who would you want to play in the movie version of your life?
No brainer! Sarah Jessica Parker ??‍♀️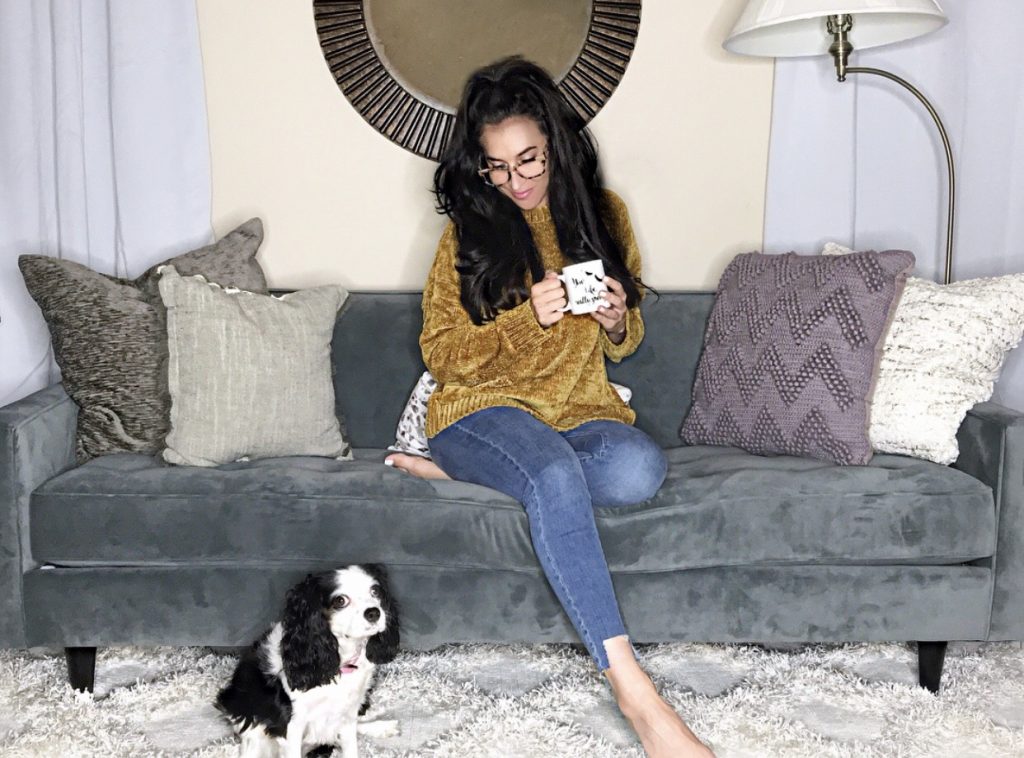 Round 4:
Sinner or Saint?
What's your guilty pleasure?
Eating Girl Scout cookies in bed while my hubby is asleep
What is your spirit animal?
Chloe ?
What superpower would you want and why?
Lightning speed so I could get things done quicker
What is your biggest pet peeve?
Eating with your mouth open
Who is the most famous person you follow on Twitter or Instagram?
Jennifer Lopez
Who is the most famous person that follows you on Twitter or Instagram?
My hubby (he's famous to me ?)
If you could have drinks with any 3 people, living or dead, who would they be?
Oprah, Audrey Hepburn, Idris Elba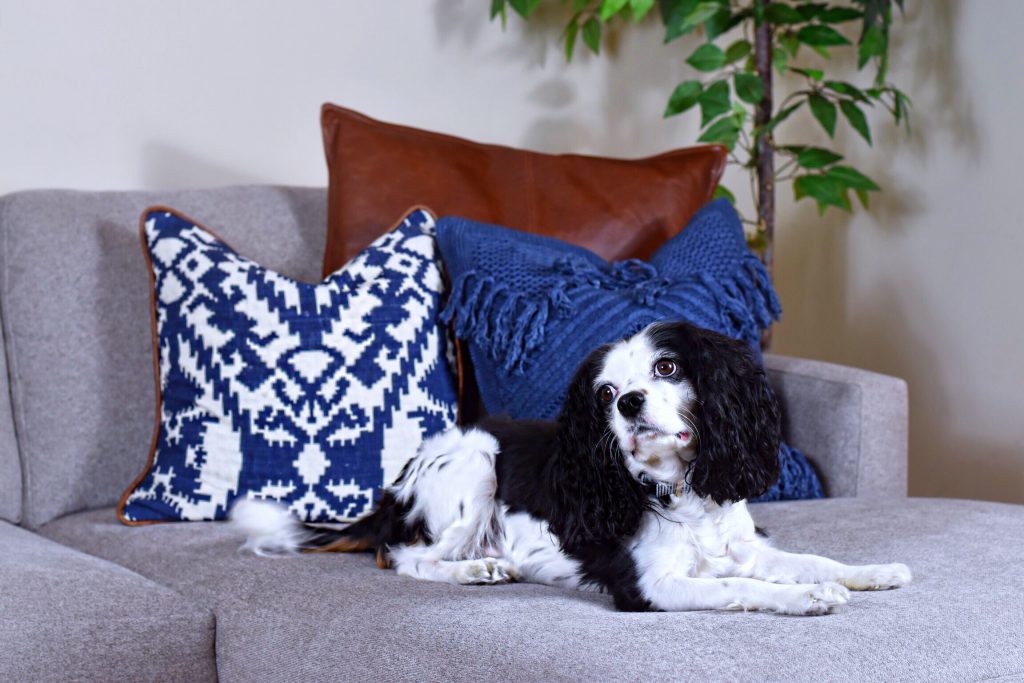 Apt2B Products Featured: Formosa 2pc Sectional RAF in TAUPE | Monroe Sofa in THUNDER | Elizabeth Mirror BRONZE | Chalmers 5 Drawer Chest | Charles Counter Stools CHARCOAL

Instagram: @diva.on.a.dime
Website: divaonadime.net
---