Speed Dating is a series where we get to know some of our favorite brand evangelists, whether they're artists, designers, entrepreneurs, activists, or full-time parents! Today in the hot seat is Devan Anderson (@devanondeck), an Art Director, lifestyle expert, and content creator in Los Angeles.
"I'm a leading voice in the Men's Fashion + Tech Space. On the sartorial side of things, I've mastered the art of Smart-Streetwear; often pairing trousers with minimal luxury sneakers. Through this lens, I use my platform to give Men a safe space to openly speak about insecurities and body issues; empowering them to navigate their lives more confidently."
We asked Devan to sit back and relax at his new Angeles Crest Counter Height Dining Table answer some of our burning questions.
Round 1:
Lightning Round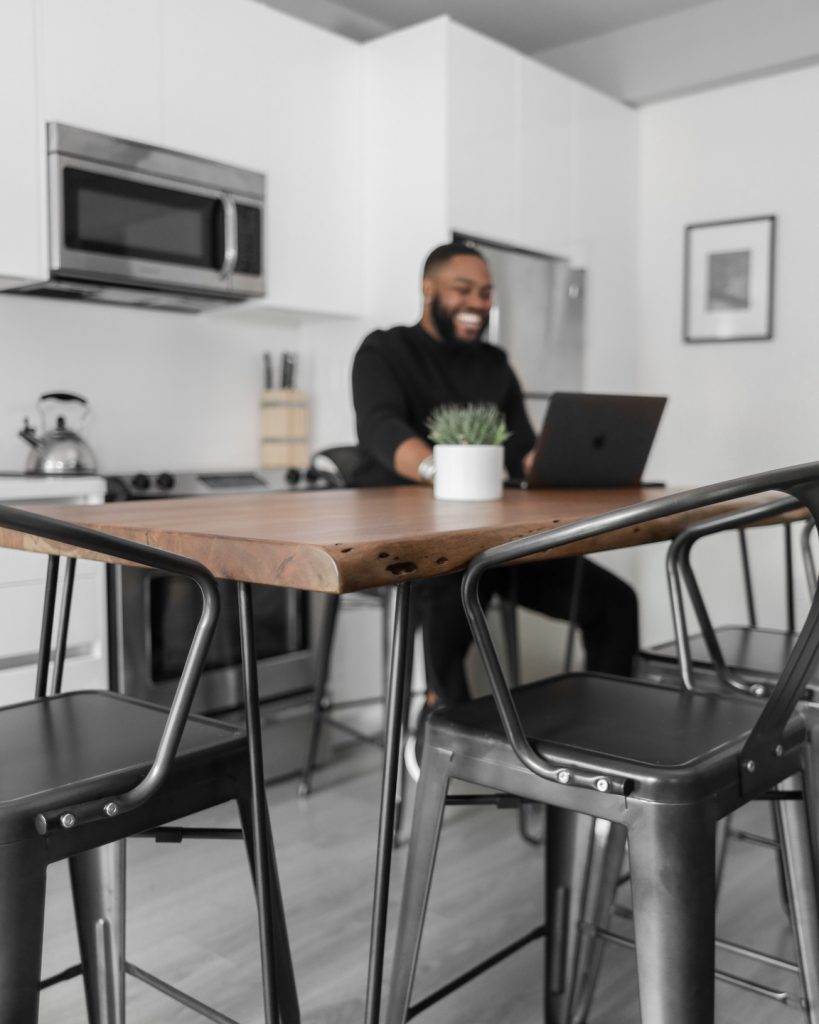 What is your hometown?
Oakland, CA
What show(s) are you currently binging?
'JoJo's Bizarre Adventure'
What's your lucky number?
2, 4, & 7
Are you an early bird or night owl?
Both
If you could sing a duet with anyone, who would it be?
Maxwell
What's your dream vacation destination?
Tokyo
What do you collect, if anything?
Shoes
What is your life's motto?
Be the change you want to see.
Round 2:
Favorites…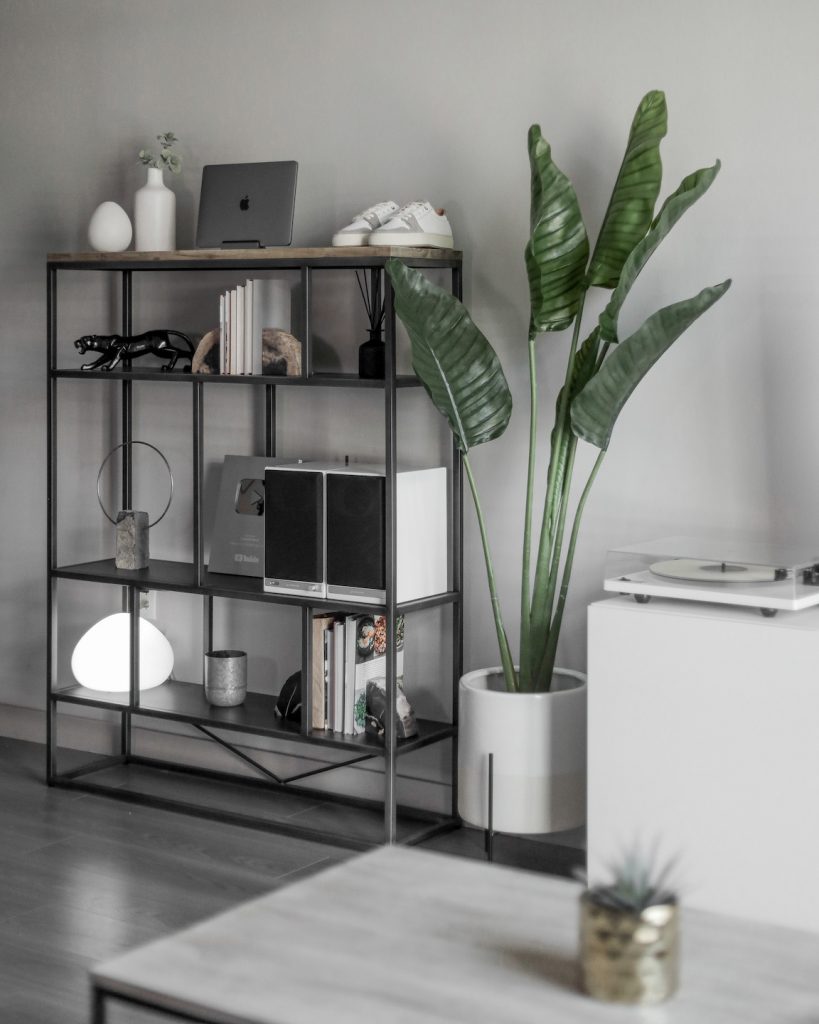 Beer or wine?
Wine, always
Springsteen or Jay-Z?
Jay all day
Stripes or solids?
Solids
Cats or dogs?
Dogs
Favorite color and least favorite color?
Fave = Black. Least fave = Fluorescent Pink
What's your favorite ice cream flavor?
Cookie Dough
Favorite junk food?
Churros
Favorite song to sing in the shower?
I don't sing in the shower – I talk to myself haha
Favorite smell?
My wife
Round 3:
Don't Even Go There…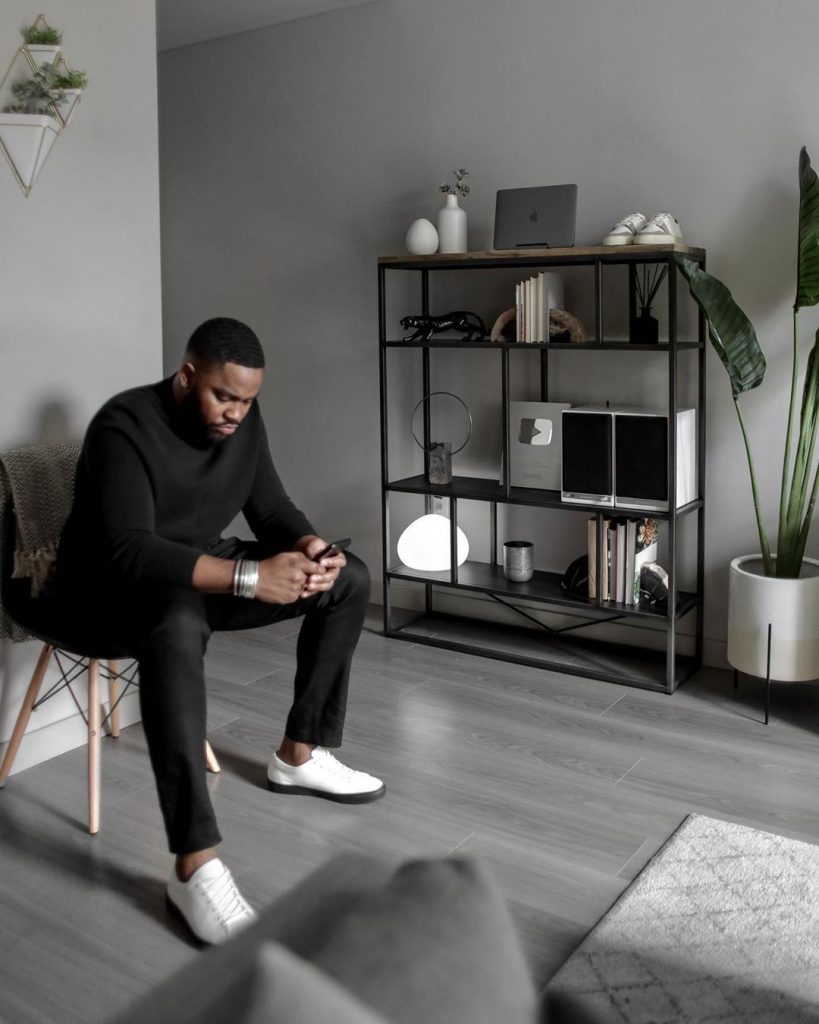 What's the most embarrassing song we could find in your music collection?
'What Is Love' by Haddaway (from 'A Night At The Roxbury' movie)
If you could be on one reality show which one would it be?
Hard pass.
What's a hidden talent you have?
I can freestyle very well
Who is your style icon?
Pharrell Williams
Who would you want to play in the movie version of your life?
Michael B Jordan
Round 4:
Sinner or Saint?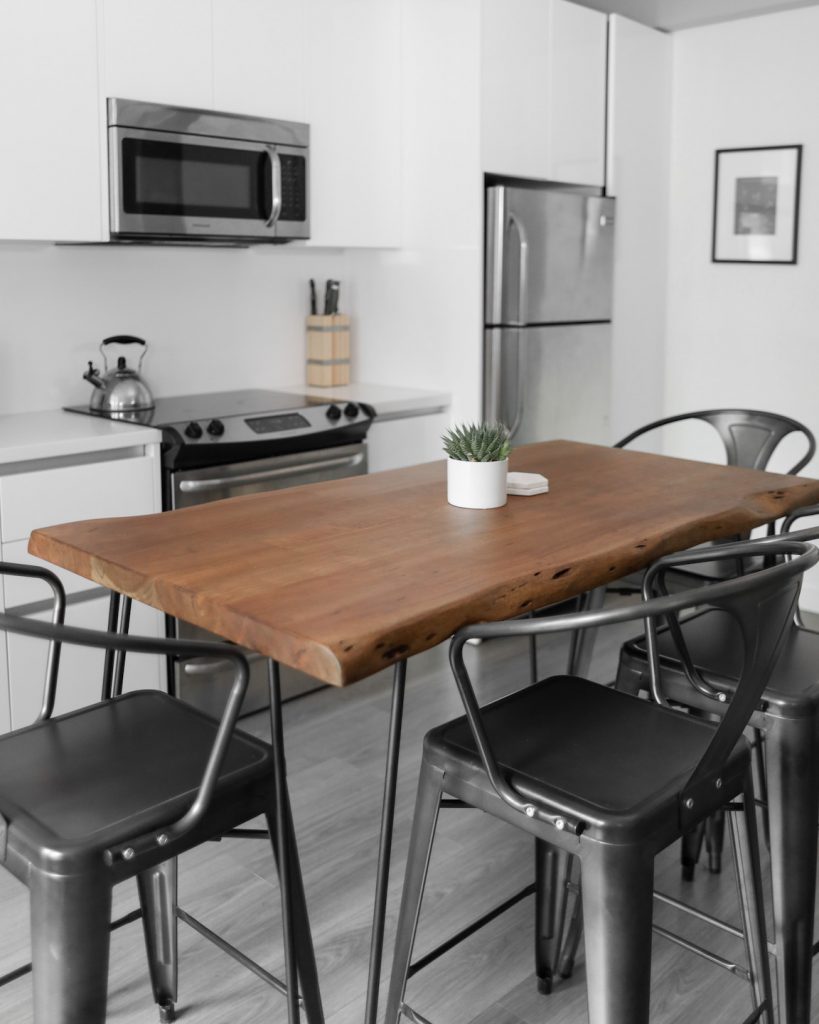 What's your guilty pleasure?
Eating late night snacks
What is your spirit animal?
Killer Whale
What superpower would you want and why?
To fly- that's what it's always been since childhood.
What is your biggest pet peeve?
Being late
Who is the most famous person you follow on Twitter or Instagram?
Claire Marshall
Who is the most famous person that follows you on Twitter or Instagram?
Claire Marshall
If you could have drinks with any 3 people, living or dead, who would they be?
My grandfather, my grandmother, & Pharrell Williams
Apt2B Products Featured: Angeles Crest Live Edge Counter Height Dining Table | Bandit Ave High Bookcase | Oxford Metal Counter Chairs | Rinaldi Side Chairs BLACK

Website: devanondeck.com
Instagram: @devanondeck
Twitter: @devanondeck
YouTube: DevanOnDeck
Facebook: DevanOnDeck
---