Speed Dating is a series where we get to know some of our favorite brand evangelists, whether they're artists, designers, entrepreneurs, activists, or full-time parents! Today in the hot seat is Albie Buabeng (@albieknows), a designer who launched her own online interior design & concierge shopping service to help people maximize their budgets for their design dreams.
"I specialize in connecting the decor obsessed & home shopaholics with beautiful pieces & functional design to transform their ordinary spaces into extraordinary dreamscapes. When not neck deep in mood boards, space renderings, and edits of my first book, you can find me adjusting to life in the Pacific Northwest with my husband and daughter, binge-watching Netflix originals, and spending entirely way too much time shopping online."
We asked Albie to sit back and relax on the Logan Sofa in Charcoal and answer some of our burning questions.
Round 1:
Lightning Round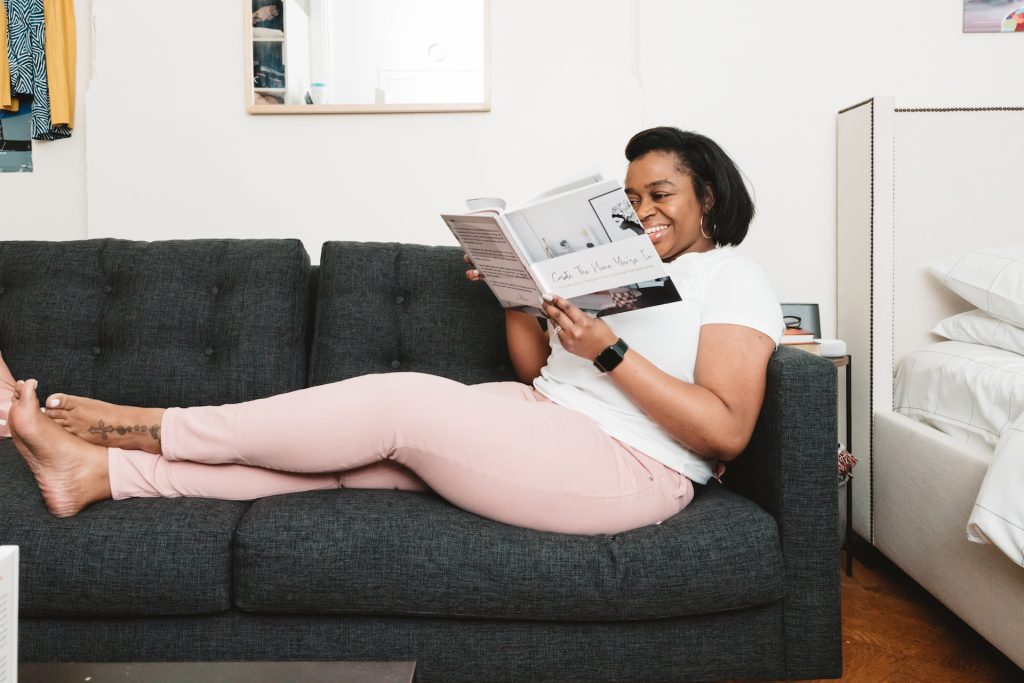 What is your hometown?
Brooklyn, NY
What show(s) are you currently binging?
'Vikings', 'The Last Kingdom', 'Sneaky Pete', and 'Animal Kingdom' are my latest binges in between 'Game of Thrones'
What's your lucky number?
I'd like to think it's the number 8, but my favorite number is 20!
Are you an early bird or night owl?
Definitely an early bird, if I had it my way
If you could sing a duet with anyone, who would it be?
Quavo from Migos
What's your dream vacation destination?
Greece
What do you collect, if anything?
I used to collect bottle caps as a kid but now, nothing but debt. LOL!
What is your life's motto?
Everything happens for a reason.
Round 2:
Favorites…
Beer or wine?
Wine
Springsteen or Jay-Z?
Jay-Z
Stripes or solids?
Solids
Cats or dogs?
Dogs
Favorite color and least favorite color?
Don't really have faves but I love blue and could do without purple
What's your favorite ice cream flavor?
Neopolitan… yes, all three flavors but only together, LOL
Favorite junk food?
Cheese doodle puffs
Favorite song to sing in the shower?
'I Wanna Dance With Somebody' by Whitney Houston definitely comes up often but I'm pretty random when singing in the shower
Favorite smell?
L'Homme YSL Cologne
Round 3:
Don't Even Go There…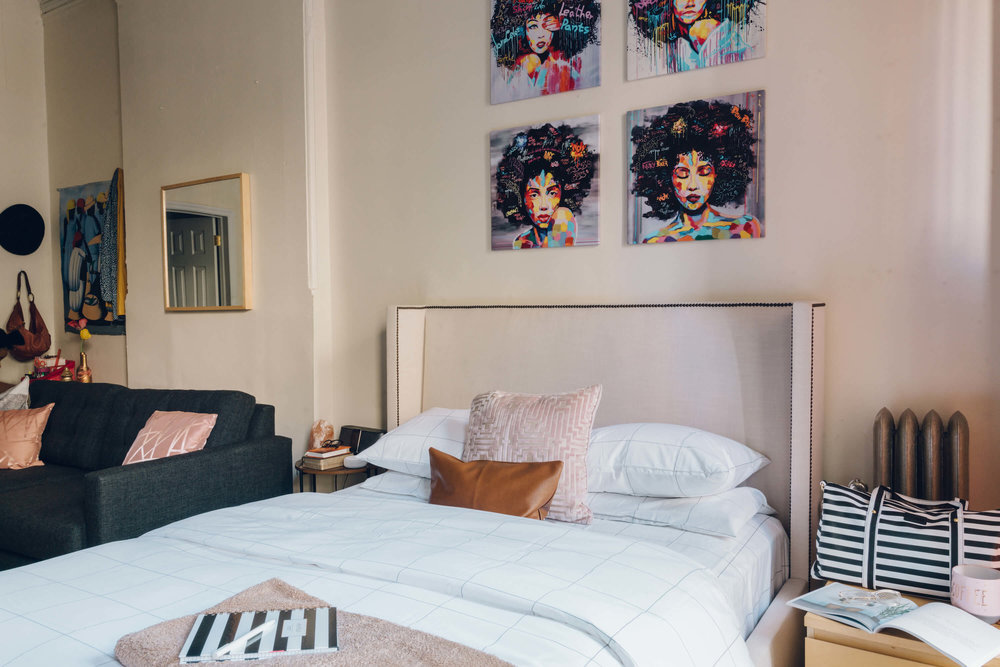 What's the most embarrassing song we could find in your music collection?
'Glee' mashups, LOL… season soundtracks to be precise
If you could be on one reality show which one would it be?
None of em… even though I'd love my own home design show
What's a hidden talent you have?
I used to play the piano and flute, and with a music sheet, I could probably still play
Who is your style icon?
It's a tie between Traci Ellis Ross, Shay Mitchell, and Ellarie Noel
Who would you want to play in the movie version of your life?
Kyla Pratt, but you're more than welcome to call Traci Ellis Ross first, LOL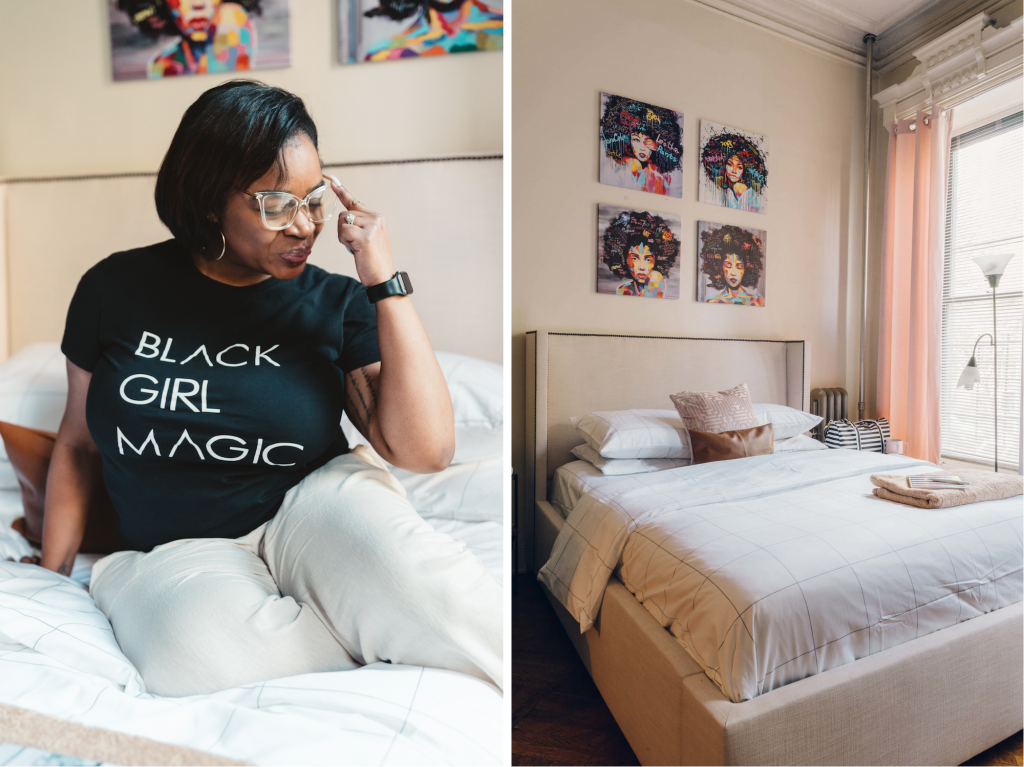 Round 4:
Sinner or Saint?
What's your guilty pleasure?
I feel not guilt, LOL, although once upon a time it would've been Reality TV
What is your spirit animal?
Dolphin
What superpower would you want and why?
None because then people would want me to save them, LOL… secretly though, I'd love to be able to slow down time
What is your biggest pet peeve?
Whew, I have a few, but what takes the cake is people who ask me things that they could easily Google
Who is the most famous person you follow on Twitter or Instagram?
I think it's Shonda Rhimes
Who is the most famous person that follows you on Twitter or Instagram?
Shavonda Gardner
If you could have drinks with any 3 people, living or dead, who would they be?
Barack Obama, my dad, and Shonda Rhimes
Apt2B Products Featured: Logan Sofa in CHARCOAL | Everett Upholstered Bed in LINEN NATURAL

Website: Albieknows.design
Instagram: @Albieknows
Twitter: albie_knows
YouTube: Albie Knows
Facebook: Albie Knows
Pinterest: albieknows
---