Speed Dating is a series where we get to know some of our favorite brand evangelists, whether they're artists, designers, entrepreneurs, activists, or full-time parents! Today in the hot seat is Niké Ojekunle (@specsandblazers), stylist, artist, and activist.
Niké (@specsandblazers) is a stylist, artist, and activist. Her passion is for the homeless youth in her Los Angeles community. She works alongside the United Nations and volunteers weekly to feed and help the homeless.
"I was raised on a farm in Nigeria. No idea how my life turned out this way but I am incredibly grateful. I believe in hard work and resiliency. Can't wait to see where this thing called life takes me."
Niké took time out of her busy schedule to sit down on her new Huntley Drive Upholstered Bed in BALTIC and answer some of our tough questions.
Round 1:
Lightning Round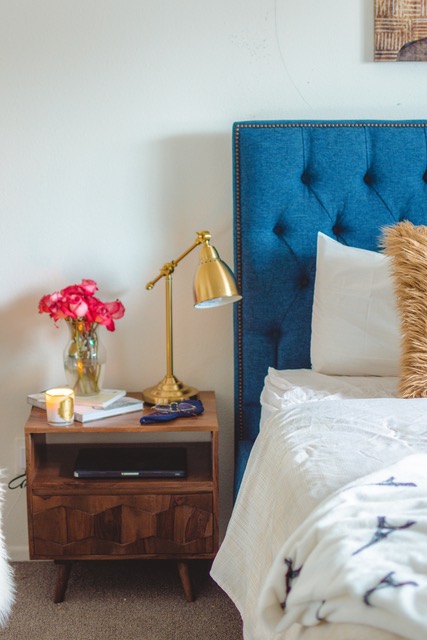 What is your hometown?
Los Angeles
What show(s) are you currently binging?
The Handmaid's Tale
What's your lucky number?
11
Are you an early bird or a night owl?
Night owl
If you could sing a duet with anyone, who would it be?
Mariah Carey
Dream vacation destination?
Morocco
What do you collect, if anything?
Shoes
What is your life's motto?
Que sera, sera
Round 2:
Favorites…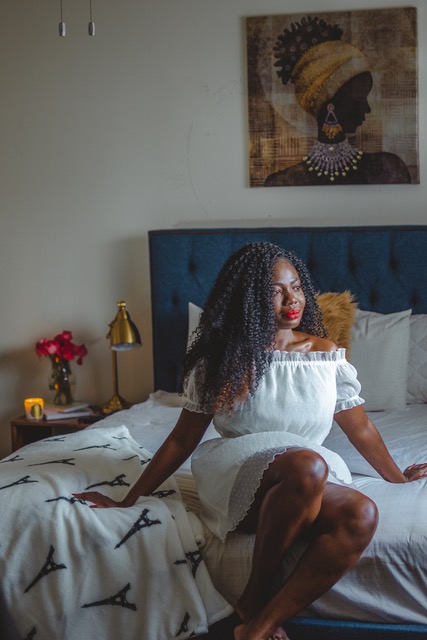 Beer or wine?
Wine
Springsteen or Jay-Z?
Jay-Z
Stripes or solids?
Solids
Cats or dogs?
Dogs
Favorite color?
White (I know it's not a color)
Favorite ice cream flavor?
Vanilla
Favorite junk food?
Pop Tarts
Favorite song to sing in the shower?
"A Little Prayer' by Aretha Franklin
Favorite smell?
Roses
Round 3:
Don't Even Go There…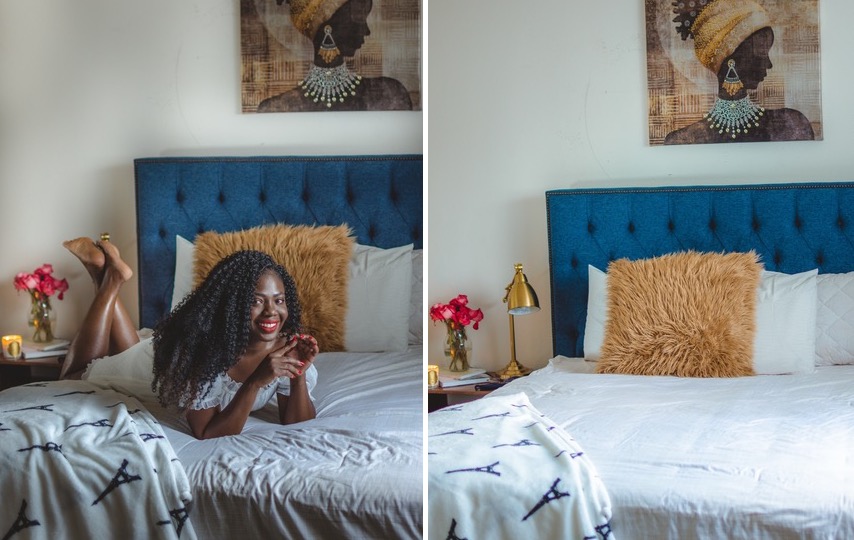 What's the most embarrassing song we would find in your music collection?
"Thotiana" by Blueface
If you could be on one reality show which one would it be?
Real Housewives- I'd be the one without the husband.
What's your hidden talent most people might not know about?
I can memorize a song after listening to it maybe twice. 
Who is your style icon?
My mother
Who would you like to play you in the movie version of your life?
Angela Bassett
Round 4:
Sinner or Saint?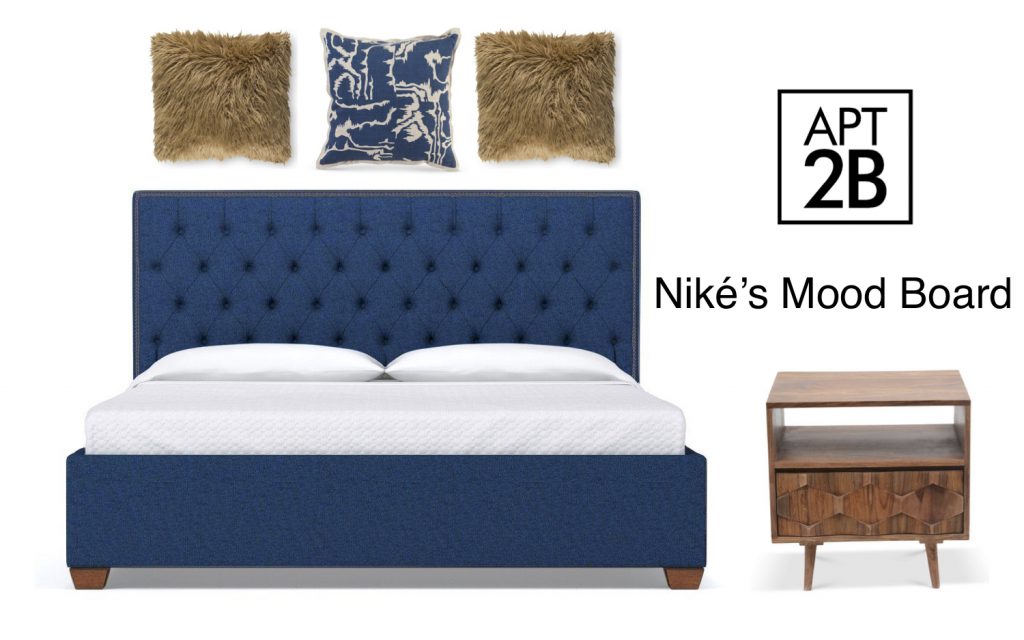 What's your guilty pleasure?
Netflix
What is your spirit animal?
An elephant
What superpower would you want and why?
None
What is your biggest pet peeve?
Slow walkers
Who is the most famous person you follow on Twitter or Instagram?
United Nations
Who is the most famous person that follows you on Twitter or Instagram?
The whole cast of Orange is the New Black
If you could have drinks with any 3 people, living or dead, who would they be?
Oprah. Oprah. Oprah.
Apt2B Products Featured: Huntley Drive Upholstered Bed in BALTIC | Pasadena Nightstand | Ophelia Shag Pillow CAMEL | Adna Toss Pillow NAVY
Instagram: @specsandblazers
Facebook: Specsandblazers
Blog: specsandblazers
---