Speed dating is a weekly series with some of our favorite brand evangelists.  Today in the hot seat is Kimia Kalbasi, a San Francisco-based blogger and influencer.
Kimia (@kimia.kalbasi) is the founder of Kimia's Kravings, your ultimate go-to guide for where to eat, drink, and be merry.  She is a highly acclaimed content creator and influencer who focuses on food, travel, and lifestyle.  She shamelessly intertwines punny positivity in all that she does.  Kimia has also been featured in the Huffington Post, Socialfly Live, TRL, ABC News, Good Morning America Digital, PA Live, and Forbes.  We were thrilled to team up with Kimia to help her furnish her new SF pad.  We convinced her to take a short break from blogging to join us for a round of Speed Dating.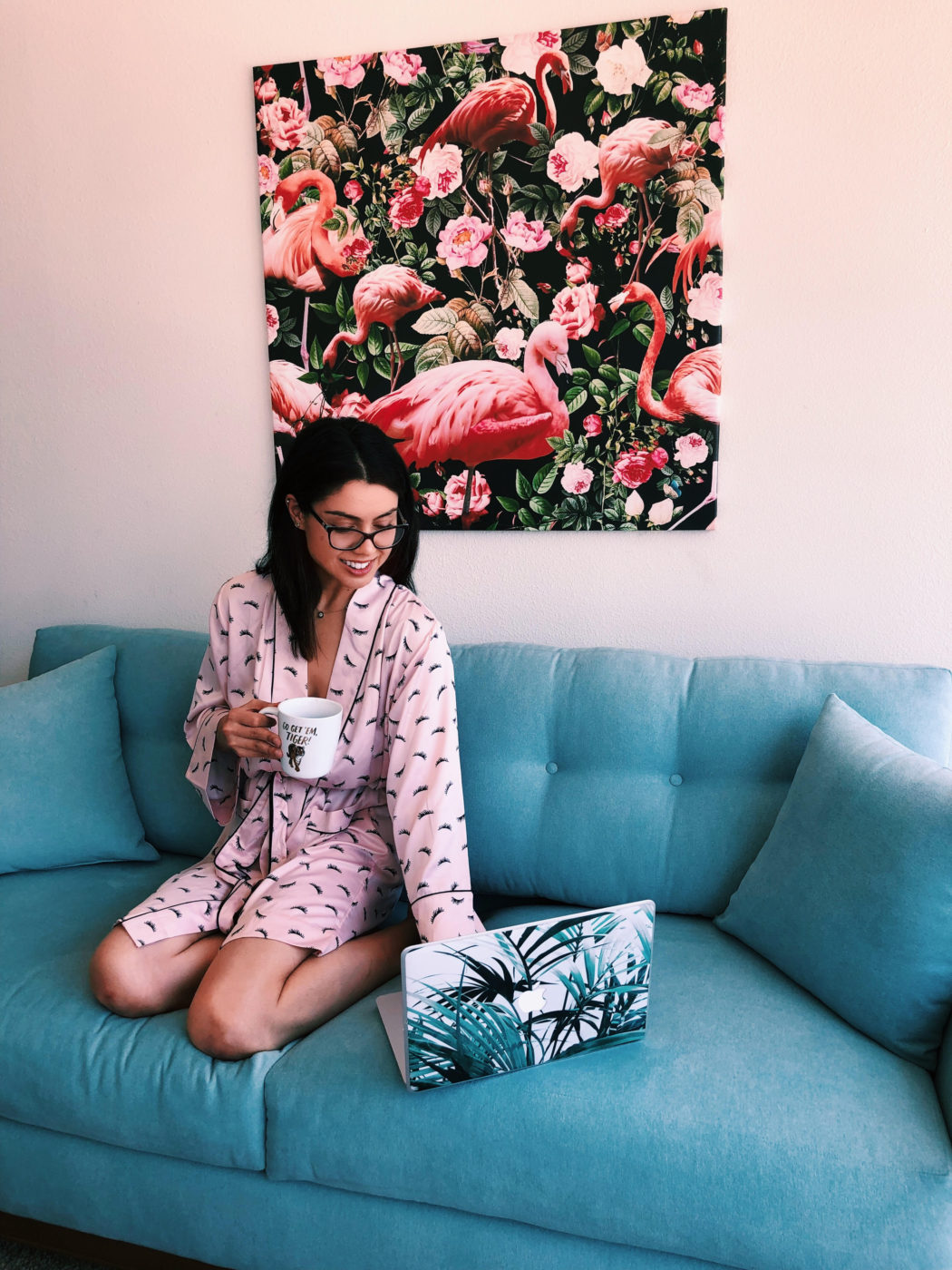 Round 1:
Lightning Round
What is your hometown?
Orange County, CA
What show(s) are you currently binging on?
 I don't watch TV but when I do, I'll never get over Friends reruns.
What's your lucky number?
18. I've learned so much in 2018 and have hit my highest highs and lowest lows.

Are you an early bird or a night owl?
Both! I sleep late and wake up early!
If you could sing a duet with anyone, who would it be?
Blink-182
What's your dream vacation destination?
Maldives
What do you collect, if anything?
I love collecting handwritten cards!
What's your life's motto?
It takes a decade to build an overnight success.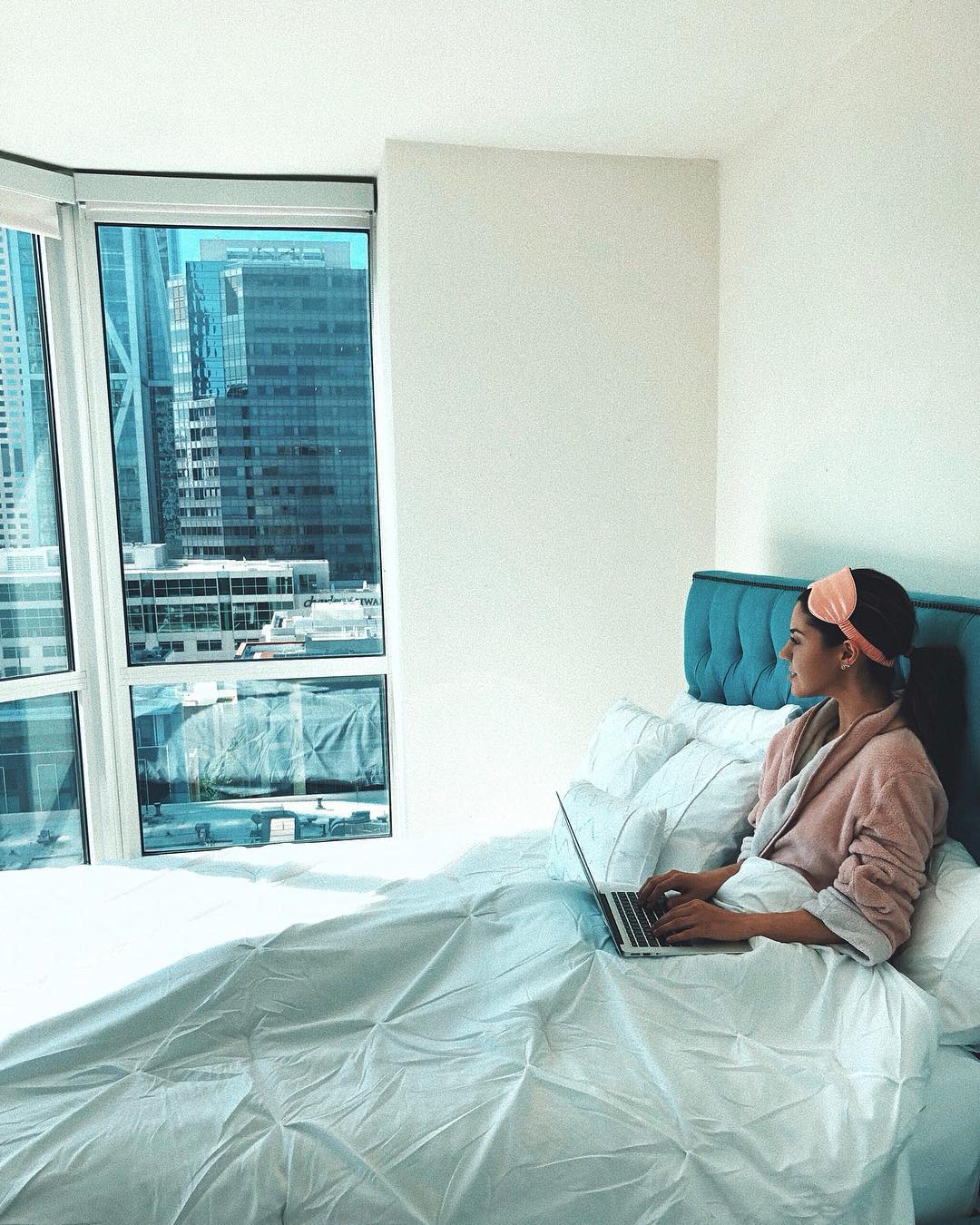 Round 2:
Favorites…
Beer or Wine?
(Red) wine
Springsteen or Jay-Z?
Jay-Z
Stripes or solids?
Solids
Cats or Dogs?
Dogs
Favorite color & least favorite color?
Burgundy / Brown
What's your favorite ice cream?
Mint chocolate chip
Favorite junk food?
Ice cream
Favorite song to sing in the shower?
I spare my own soul the trouble of singing in the shower.

What is your favorite smell?
Glossier perfume
Round 3:
Don't Even Go There…
What's the most embarrassing song we would find on your iTunes (in your music collection)?
I still listen to Blink-182!
If you could be on one reality show which one would it be?
KKUTK because of our initials and the fact that my name when I go to coffee shops is Kim K.
What's a hidden talent you have (that not many people know about)?
Drawing/Art
Who is your style icon?
My favorite professor from college
Who would play you in the movie version of your life?
Marisa Tomei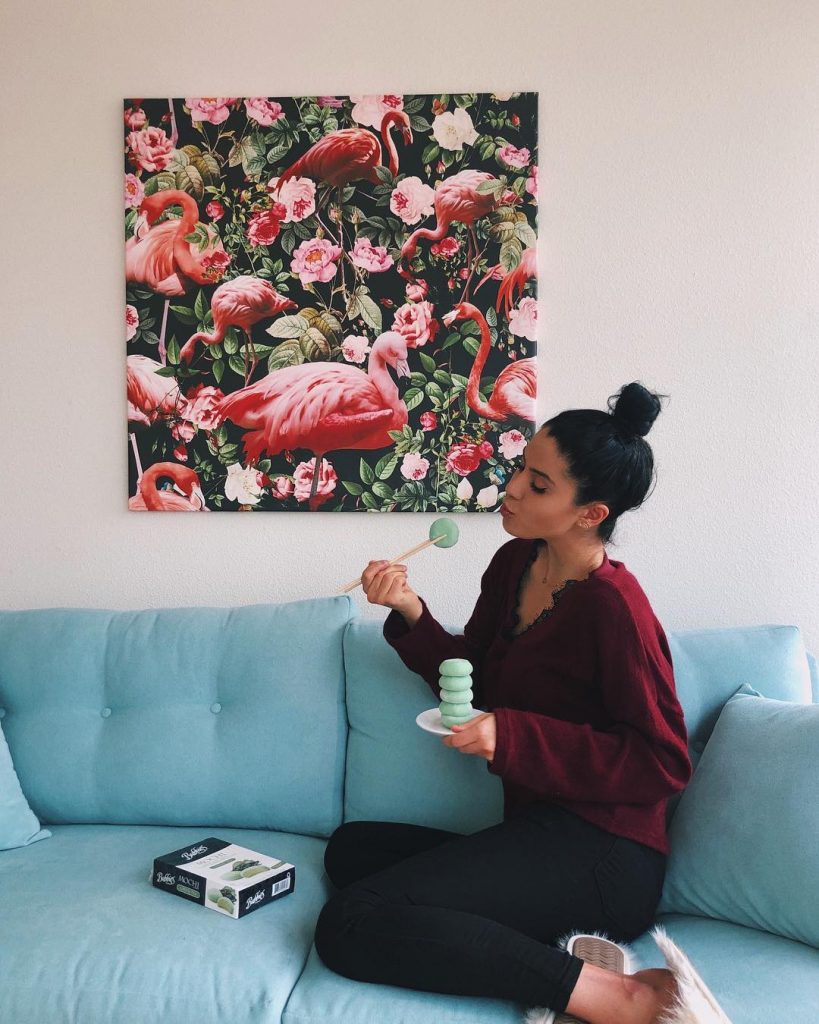 Round 4:
Sinner or Saint?
What's your guilty pleasure?
Splurging on a massage
What's your spirit animal?
Piranha
What superpower would you want and why?
To end world hunger because I want to help others in need, and with my access to food, I can help contribute in my own way :)
What is your biggest pet-peeve?
People not saying "thank you"
Who is the most famous person you follow on social media?
Gary Vee
Who is the most famous person that follows you on social media?
Tyler Florence
If you could have drinks with any 3 people, living or dead, who would they be?
Oprah, Giuliana Rancic, and Jimmy Kimmel
Apt2B Products Featured: Marco Sofa in SKY | Huntley Drive Upholstered Bed in SEAFOAM | Burcu Korkmazyurek FLORAL AND BIRD III
Krazy for Kimia?  Follow her along on her foodie frenzies and adventures:
Blog: KimiasKravings.com
Instagram: @kimia.kalbasi
Facebook: @KimiasKravings
---