Speed dating is a weekly series with some of our favorite brand evangelists. Today in the hot seat is Ema Brenda, an LA-based tastemaker and lifestyle influencer.
Ema (@ema_brenda) is a Canadian girl who has been living in LA for the last 5 years.  Her blog, Tastemaker, is lifestyle destination for all things fashion, beauty, fitness, and food (a little something for everyone).  At the heart of every project that spurs her imagination lies an important question, "What good does this do?"  Whether it's a smile, encouragement, inspiration, or kindness, each project must have substance and purpose.  When she's not at events and taking pictures for IG, she's laying by the pool, trying a new hike, or cooking.  She enjoys everything from a quiet day at the museum to exploring a new mountain top in a different country.  We asked this lovely lady to get cozy on her new Apt2B Harper Sofa and join us for a round of Apt2B Speed Dating!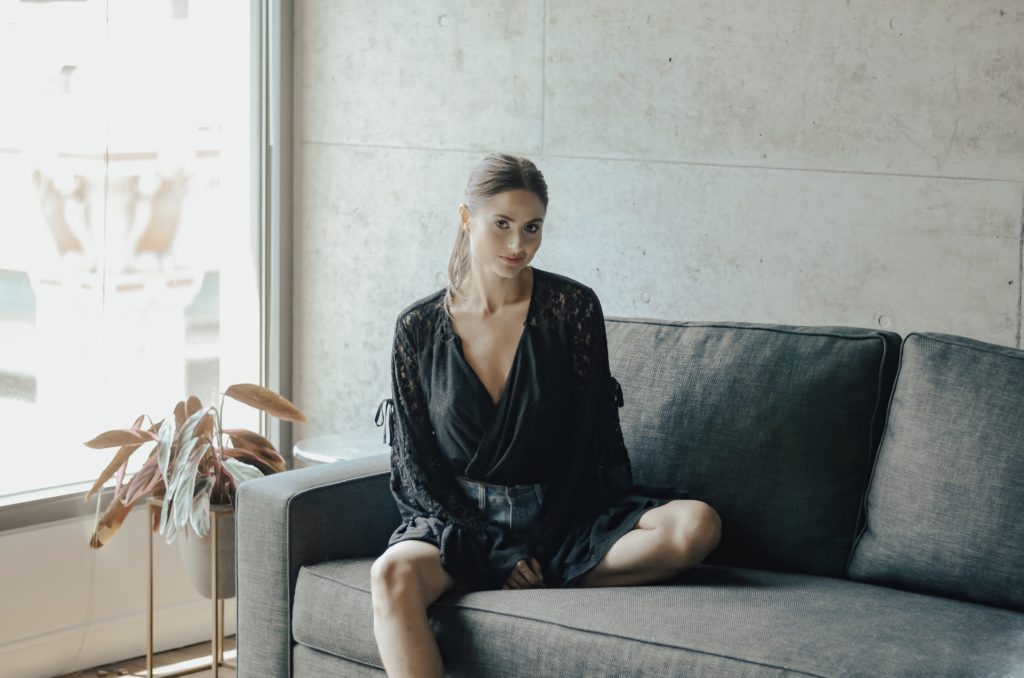 Round 1:
Lightning Round
Red or White?
Red :)
What show are you currently binging?
None off my shows are on right now.  The most recent binge was Luther.
If you could sing a duet with anyone, who would it be?
Jeff Goldblum
Favorite Color?
Green
Least favorite color?
Purple
Lucky number?
3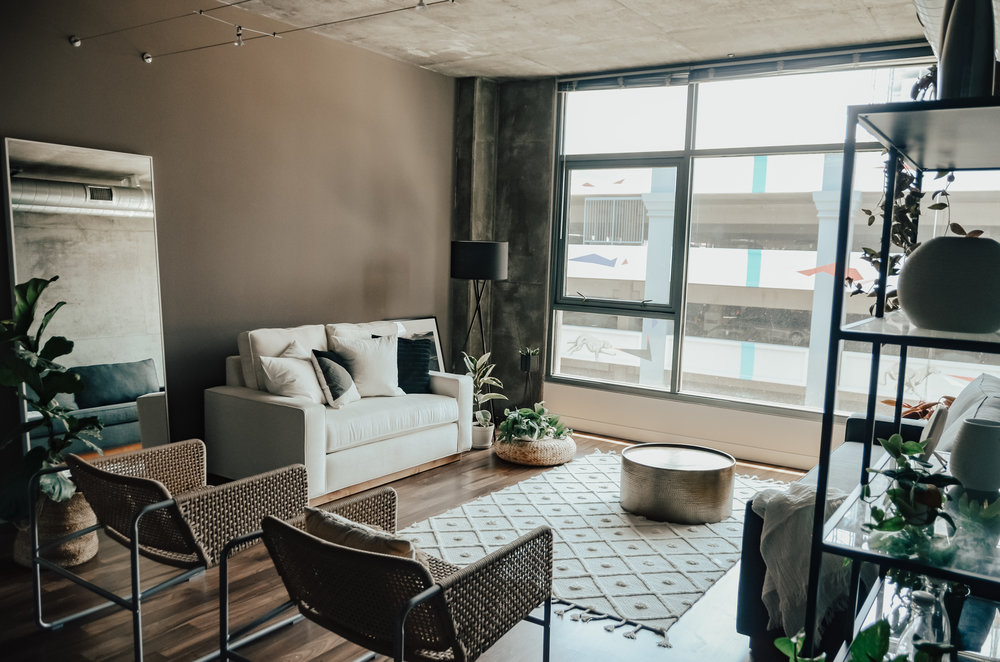 Round 2:
Favorites…
What do you collect, if anything?
Plants
What's the most embarrassing song we could find saved on your phone?
I'm not embarrassed about any of my music ;)
What's your favorite ice cream?
Mint Chocolate Chip or Coffee
What is your life's motto?
Grow through what you go through.

What's your "walk-on" song?
Something J-Lo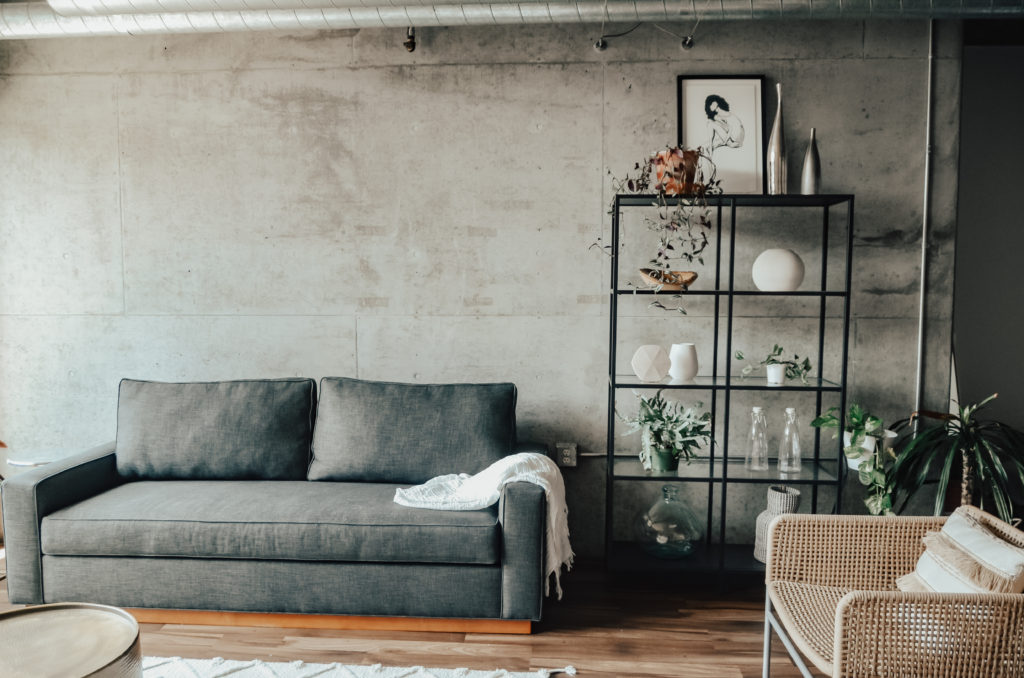 Round 3:
Don't Even Go There…
If you could be on one reality show which one would it be?
The Bachelor
Springsteen or Jay-Z?
Springsteen
Stripes or solids?
Solids
Popcorn or candy?
Popcorn
What's your hidden talent?
I love making things from scratch, like almond milk, kombucha, almond meal...  I love being in the kitchen.
Who is your style icon?
This one's too hard, there's too many.  Probably Blake Lively.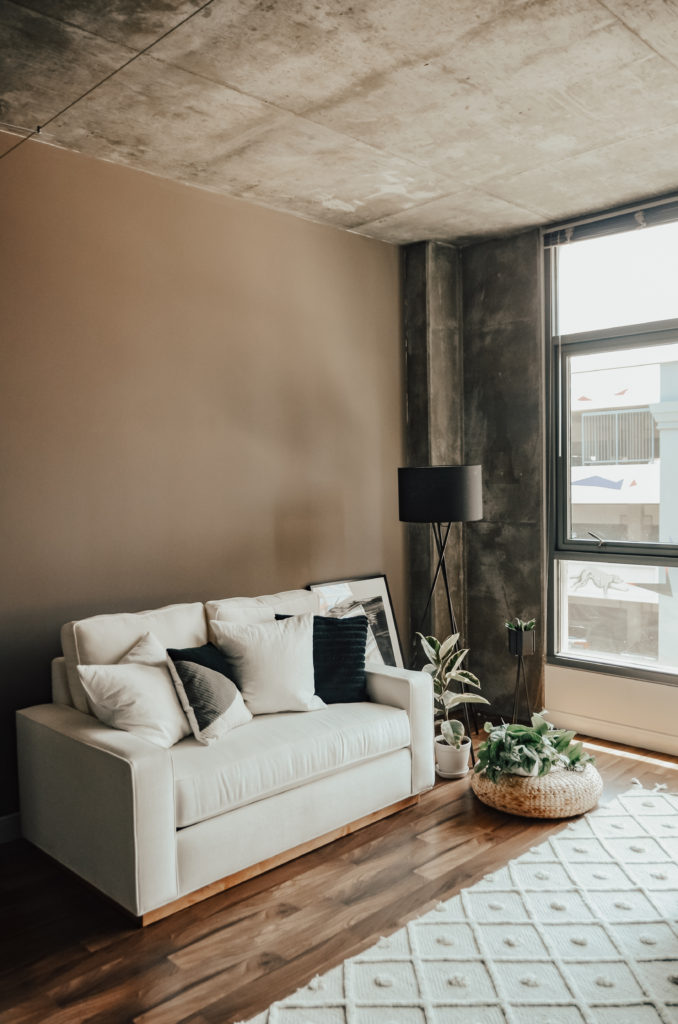 Round 4:
Sinner or Saint?
Who is the most famous person you follow on Twitter or Instagram?
Chrissy Teigan
Who is the most famous person that follows you on Twitter or Instagram?
AJ McLean from the Backstreet Boys.  I cried when I got that notification.
If you could have drinks with any 3 people, living or dead, who would they be?
Jeff Goldblum, Ellen Degeneres, & Jennifer Lopez.  Quite the combination, no?
What is your favorite smell?
Lavender, rose, and cedar wood- I can't choose between the three.
What is your biggest pet-peeve?
People touching their feet in public then touching other things.  Just being honest here lol!
What is your hometown?
Windsor, Ontario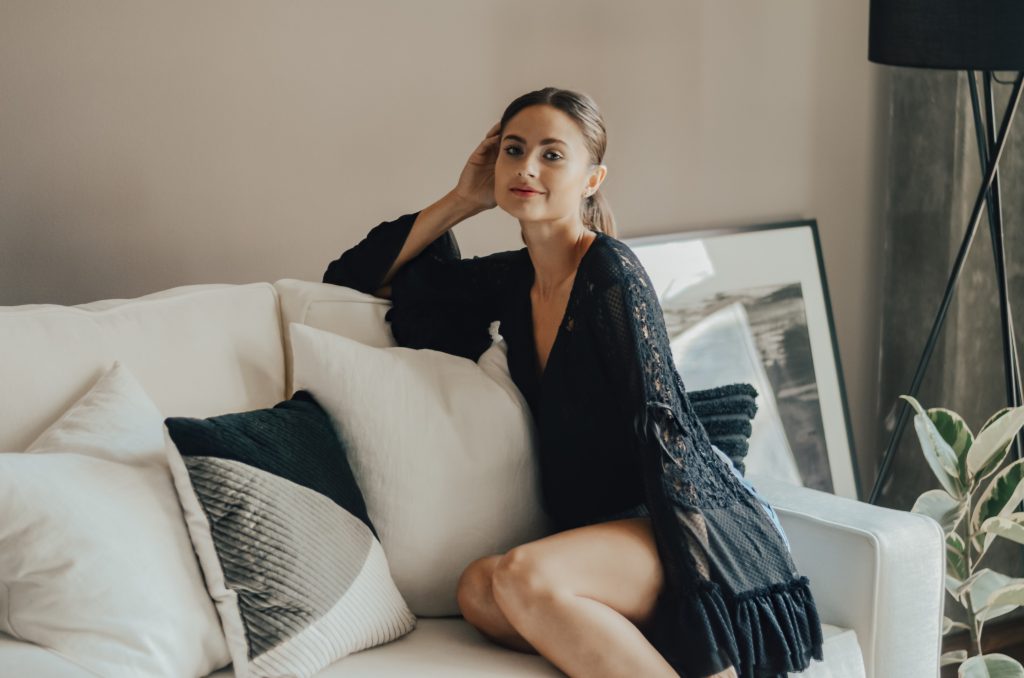 Apt2B Products Featured: Harper Sofa in COAL | Harper Apartment Size Sofa in IVORY
Crushing on Ema?  Follow her on social media!  And be sure to check out her blog post all about her Apt2B Living Room Makeover!
Instagram: @ema_brenda
Pinterest: @emabrenda
Website: www.tastemak-er.com
---