In the name of "Get to Know Your Customers Day," we're sharing real stories from real customers. First up is Eileen Lamb. She's a writer, photographer and founder of The Autism Cafe, where she shares the ups and downs of raising a severely autistic child while being on the autism spectrum herself. The French-born creative lives in Austin with her husband and two sons, Charlie and Jude, in their first home. "I had been imagining the moment we'd move into this home with my husband and kids forever," she writes. "We have a big family room now so we decided to get a big sectional to spend quality time on as a family. To me, there's nothing quite as special as a couch. When you think about it, you make so many memories [there]."
Here, she shares more about why their Apt2B Bradbury 3pc Sectional Sofa is great for their young family (spoiler alert: stain-proof!).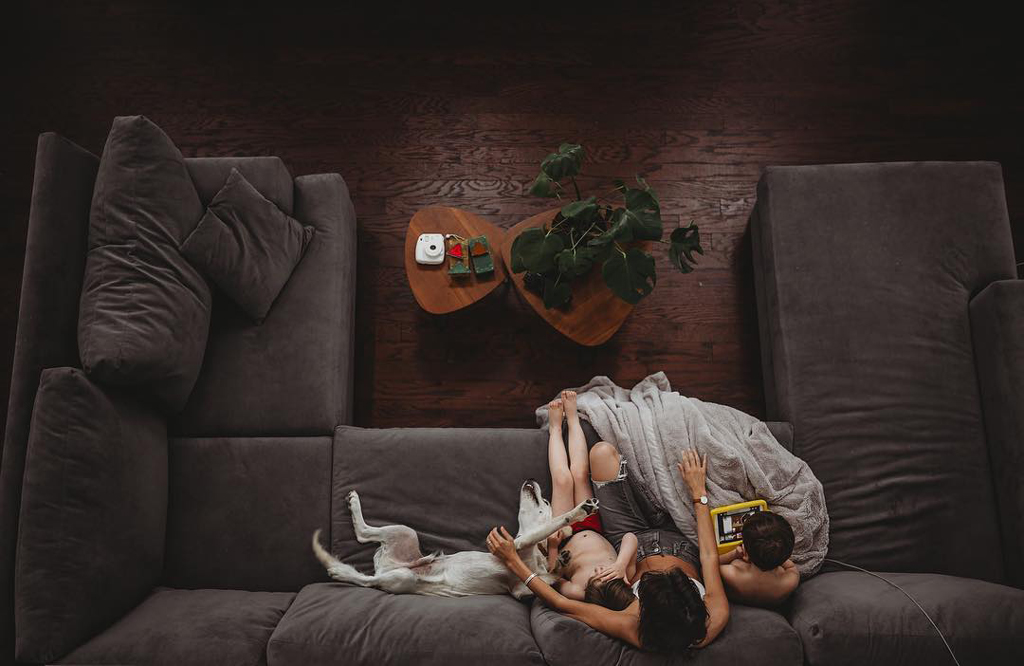 "I can't say enough good things about it."
In need of a sofa upgrade for their new home, Eileen was on the hunt for something to meet their growing family's needs. "I can't say enough good things about [the Bradbury 3pc Sectional Sofa]. First of all, [this] sofa [is] made in the USA. Apt2B is a small company and their customer service is amazing."
After working with our sales team to order swatches, Eileen and her husband landed on Thunder, an easy-to-clean-and-care-for microfiber (parents and pet owners out there: take note!). "It's a beautiful shade of grey and the fabric is soft and thus far stain-proof."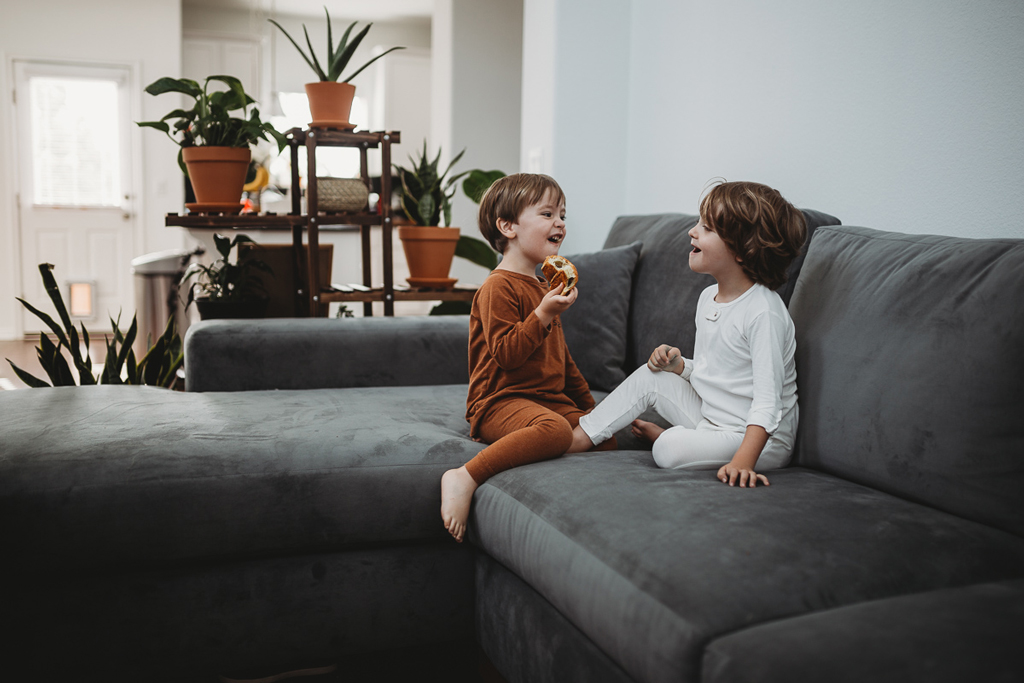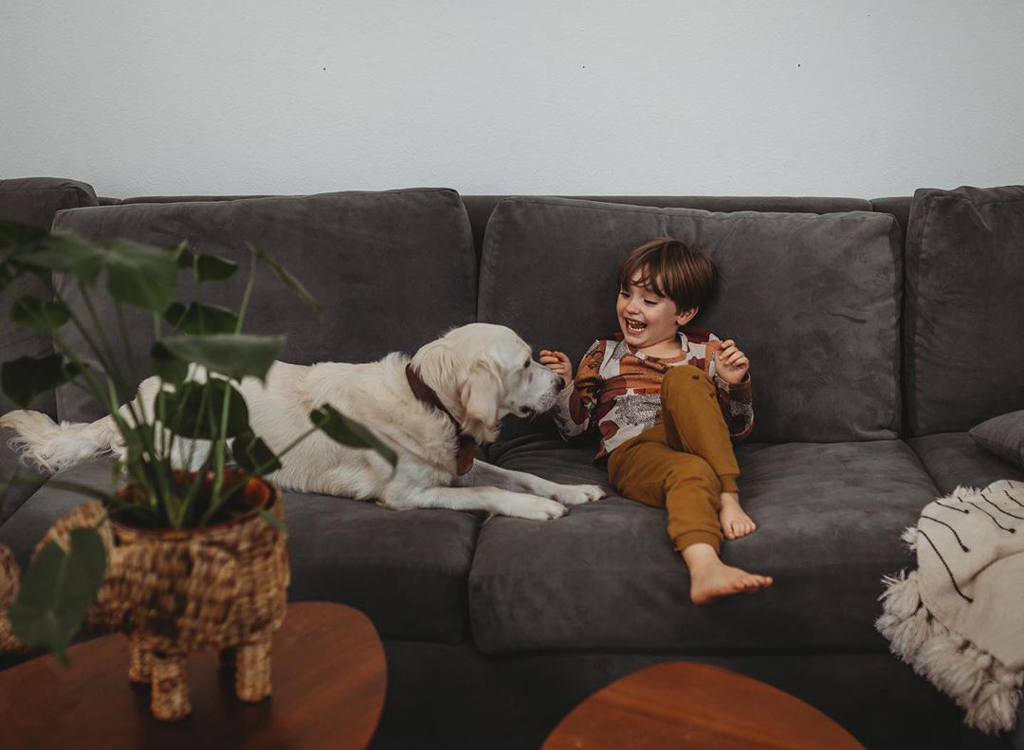 Speaking of stain-proof, Eileen shares an anecdote from one of the early days of owning their sofa with two energetic kiddos: "Within minutes of setting up our Bradbury sofa, which was incredibly easy by the way, Charlie wiped frosting all over it. Oops! We were terrified that our brand new couch was already ruined, but nope! I used a damp cloth, gently wiped the mess, and it came right off…I feel good knowing that if there's a really bad stain that won't come off, I don't have to worry about that either because the [cushion] covers are removable and washable." For anyone who wants proof, Eileen shared this video with us of one of her kiddos spilling wine on the sofa that was easily wiped up. Go see that here!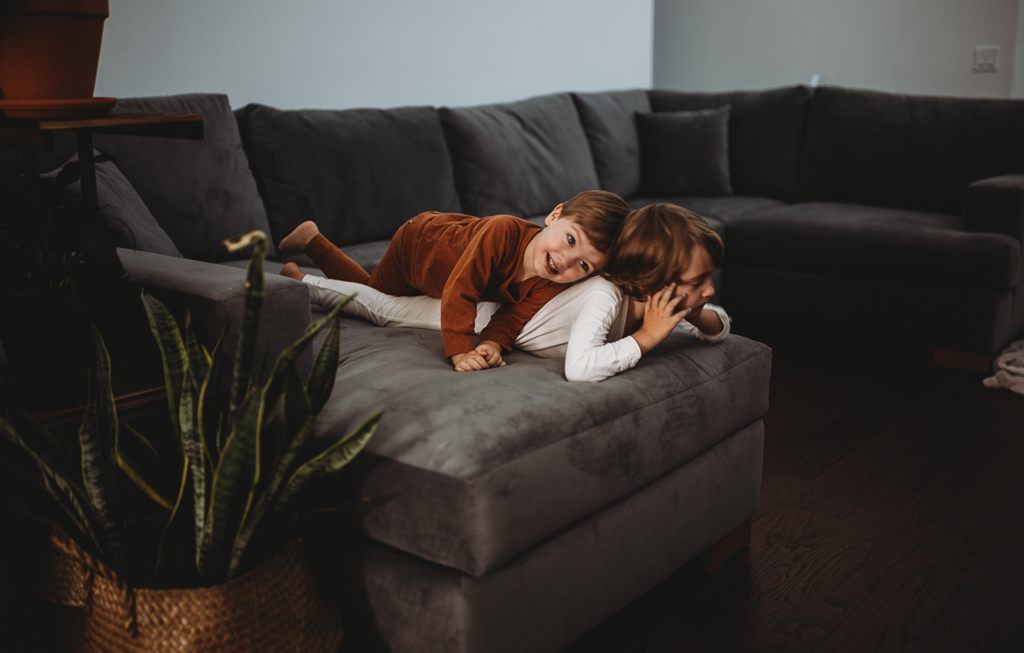 "It's a piece of our family history."
There's a reason the decision to purchase a new sofa is often a laborious one. Sure, it's a big-ticket item, but to Eileen, it was more than just a price tag.
"When you think about it, you make so many memories on a couch," she writes. "It's a place for simple things like watching TV, relaxing, working, and eating a snack, but it's also where Jude and Charlie come to cuddle with me when they can't fall asleep. This is where we play together and have tickle fights…where the boys wrestle and laugh with each other…where we'll be making lasting memories for years to come. For all of these reasons, it was really important to me to have a nice, big couch where all of us could fit in and make memories together. It's a piece of our family history."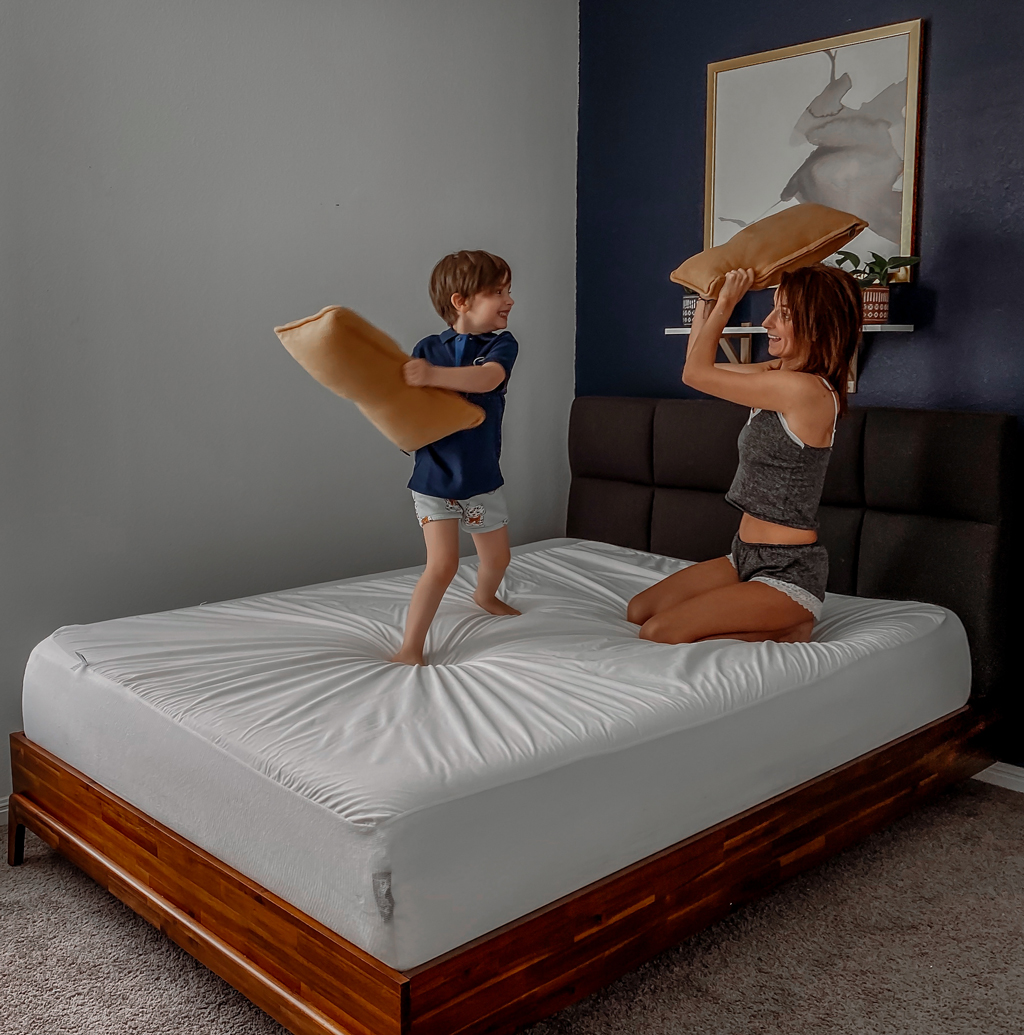 After two years with their sofa, the family was so happy with it that when it was time to furnish their guest bedroom, they came back to Apt2B for our Aiken Bed. Check out that makeover here.
Thank you to Eileen for sharing about her furniture loving experience with Apt2B. Read more about Eileen Lamb's experience selecting and living on her family's Bradbury 3pc Sectional Sofa over on her blog, The Autism Cafe, and be sure to follow Eileen and her sweet family on Instagram.
*All photos courtesy Eileen Lamb, The Autism Cafe
---