Room Goals is a new series where Apt2B resident interior designer Kyle Schuneman shows you how to achieve a high-end design using all Apt2B furniture and decor!
Written by Kyle Schuneman
People always ask me, "where do you start when designing a room? Where do you get your inspiration?" And the answer is: everywhere! And it's never the same. Now I know that isn't the answer people want to hear, but there really isn't one correct way to conjure up a beautifully-finished room. From nature's color palette to a striking fabric pattern, there are so many jumping off points! But my one foolproof starting point is to look through gorgeous design magazines and try to reimagine the space so that it completely speaks to me. These magazine-worthy spaces are, after all, designed by extremely talented people. And from my experience, it's a lot easier to see a finished product and work backwards from there. This photo is the perfect example!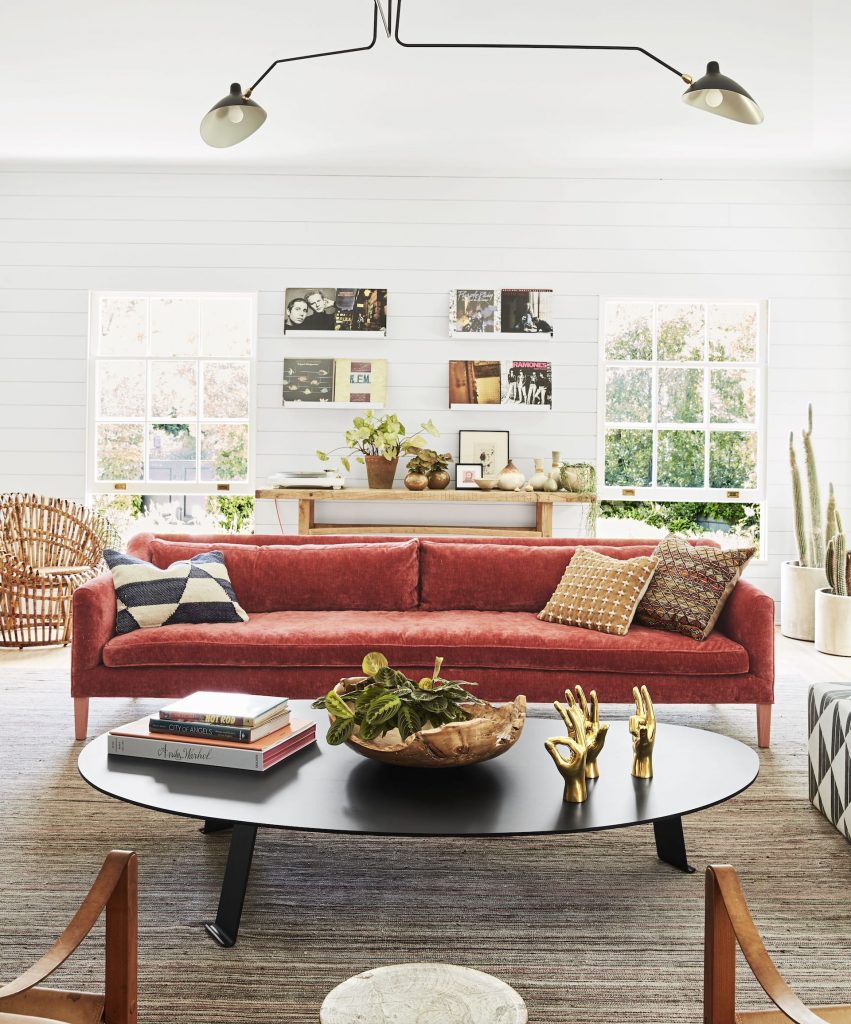 Photo by Joe Schmelzer
Joe Schmelzer is a photographer with an amazing portfolio of home lifestyle photography. While scrolling through his website I found the truly striking image that you see above. The room itself is obviously beautiful, but more importantly, it's an extremely inviting space. It makes you want to live there. Upscale designs like this can often feel intimidating. Not this one. It manages to be casual, cool, and full of personality.
So what's the problem? The problem is that the finished design probably cost way more than any of us could afford! I wanted to take the challenge of recreating this gorgeous space for a fraction of the price. The thing I love most about this room is that the sofa is the star. I also love the layered textures provided by the toss pillows and the accent furniture. And I love the quirky accents that make the space come to life. Check out my full Room Goals Collection to achieve this high-end look yourself!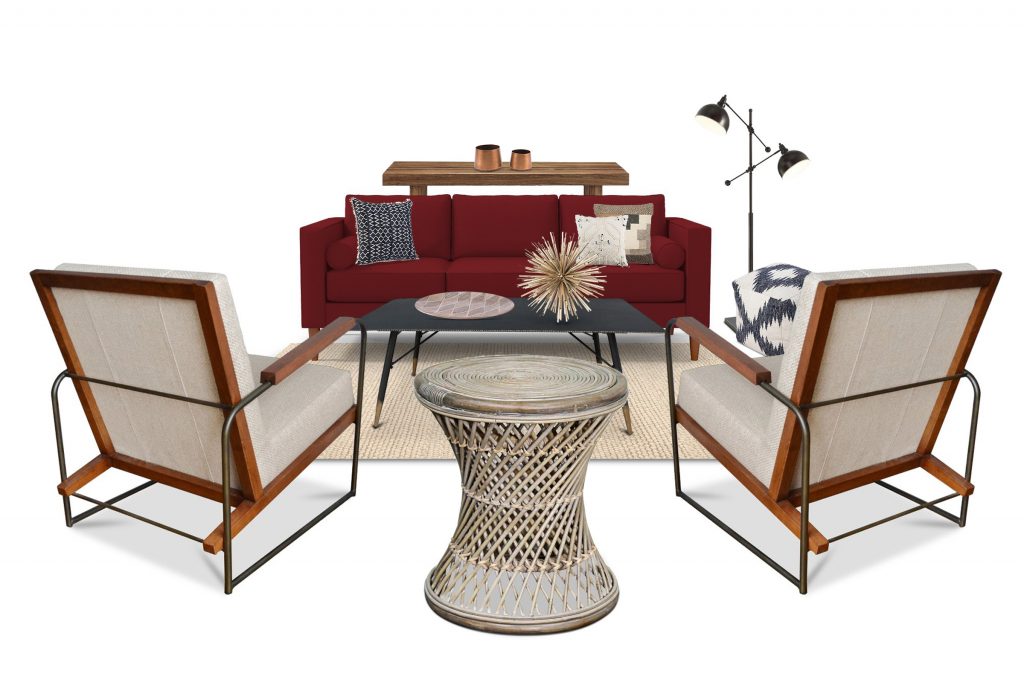 Click the shopping cart icon in the above photo to quickly shop this collection!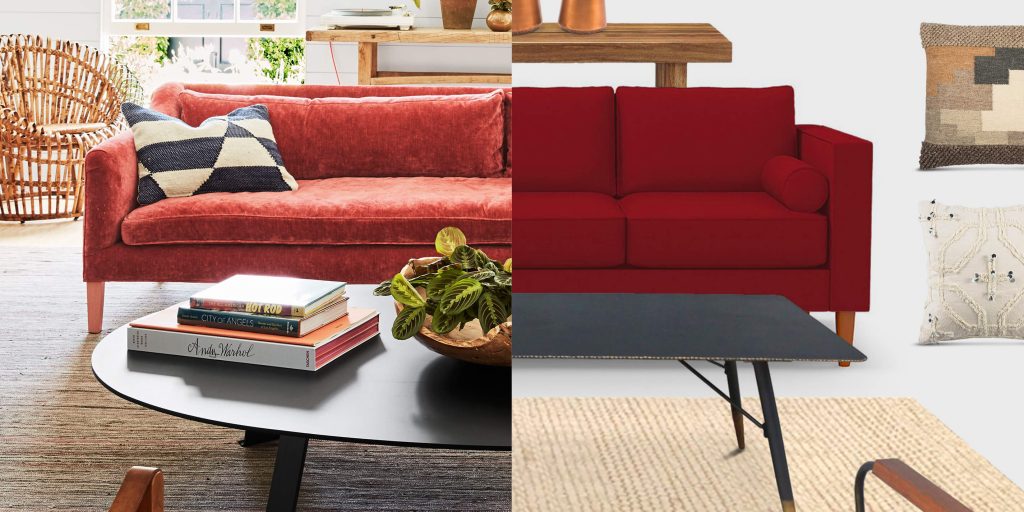 Match this look with the pieces below!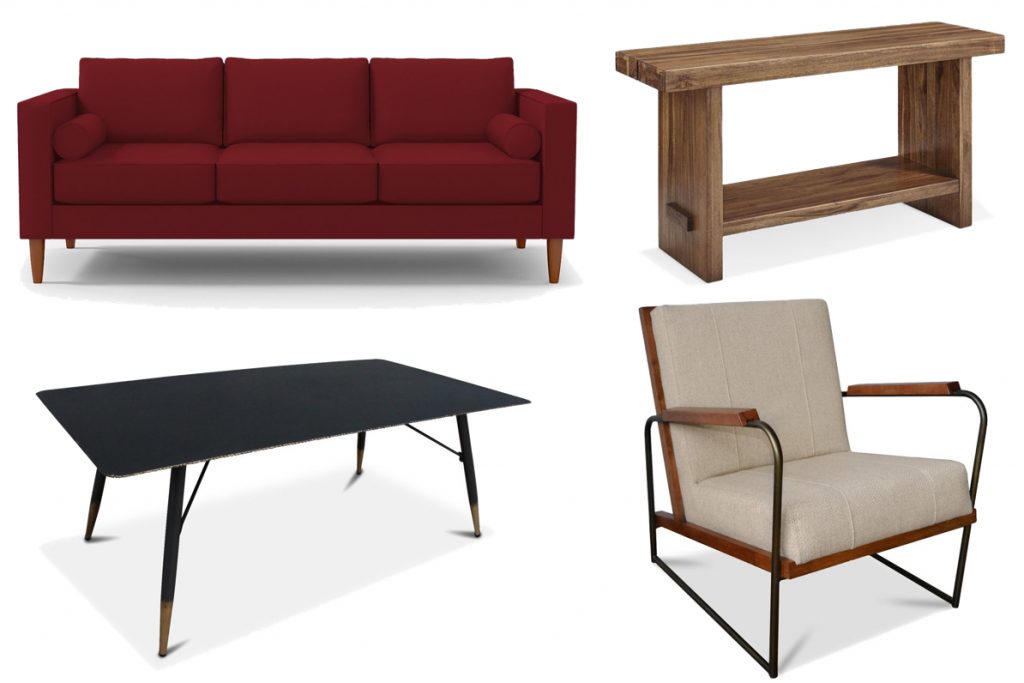 Samson Sofa in BERRY with Pecan Legs | Santa Barbara Console Table | Willa Coffee Table | Clive Accent Chair FLAX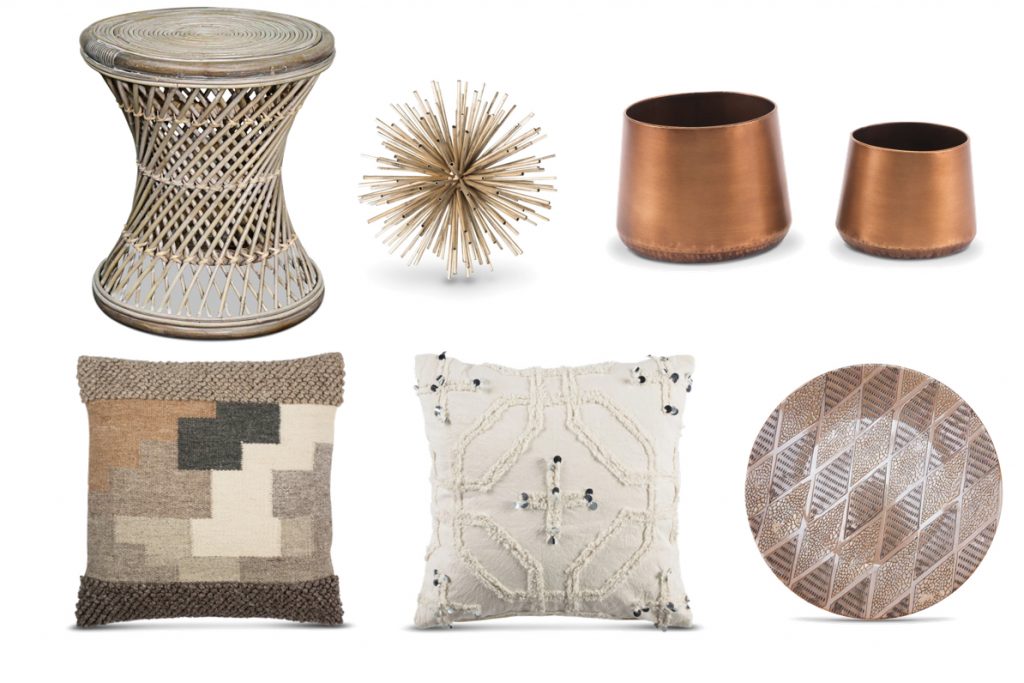 Calero Rattan Round Stool GRAY | Supernova Sculpture | Mica Planters | Ritter Toss Pillow | Navia Toss Pillow | Yara Plate
Want to achieve this same look in your own home? Shop the full collection now! And don't forget to check out Kyle Schuneman's website for more interior design tips!
---