Written by resident Apt2B designer, Kyle Schuneman
As a designer, it's hard not to consider how a room is going to photograph when it's finished. Making a perfectly livable room that also grabs you lots of likes on Instagram? Now that's an art form. But don't worry – I'm going to show you how to design your own Instagram-worthy room from the floor up!
Shop the full collection here!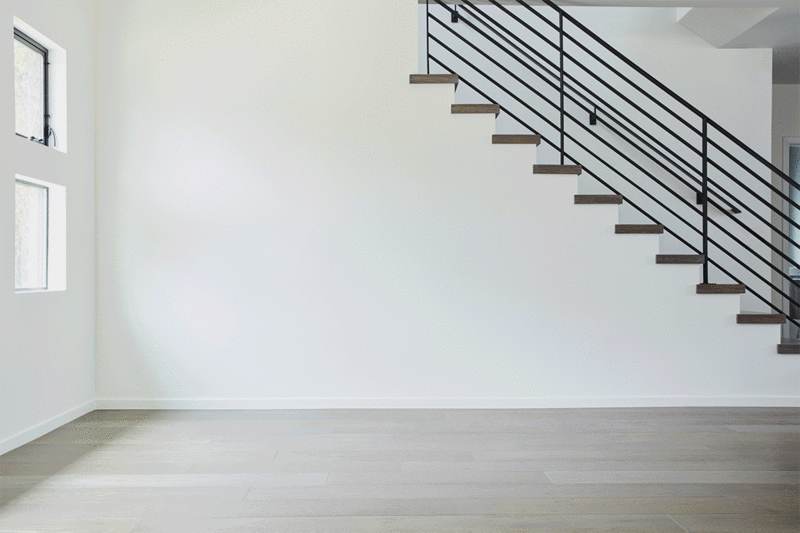 Anchor Your Space
First, choose an anchor wall. Ideally your anchor wall will have some cool architectural details or another type of unique feature. Use this visually-interesting wall as the background for your space! After all, every good photo needs a good backdrop.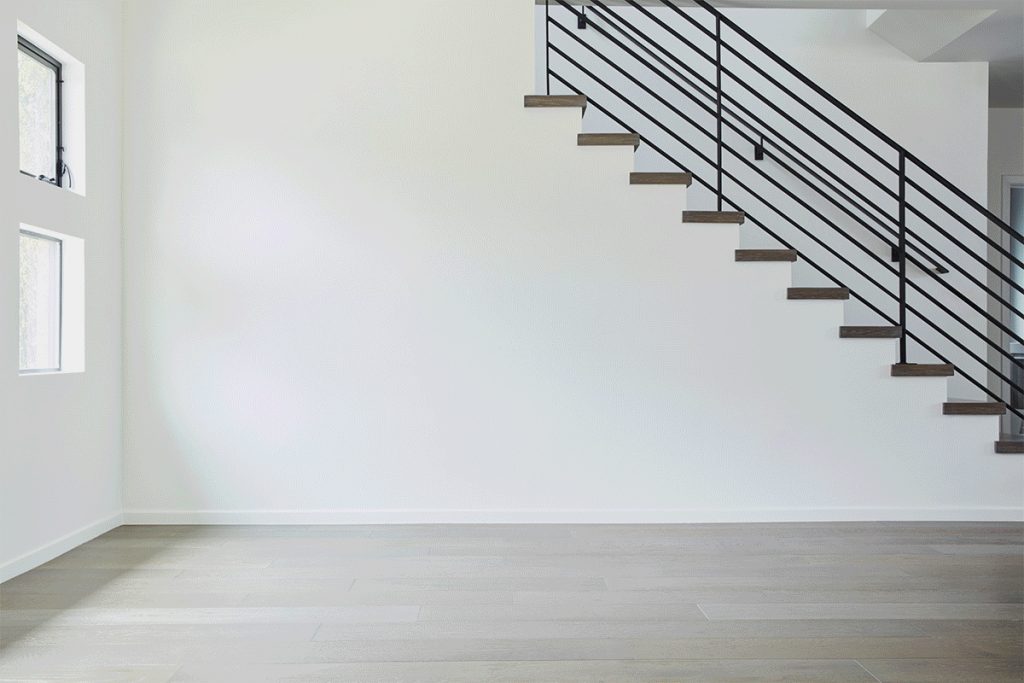 These stairs are the perfect backdrop. We aren't all lucky enough to have a gorgeous space to work with, but use any features that might add some character to your backdrop!
The Fifth Wall
I like to think of the floor as the "fifth wall". In other words, treat your floor like it needs its own artwork and design. You wouldn't leave your walls blank, would you? Texture is key here. Choose a nice chunky rug for a grounding texture!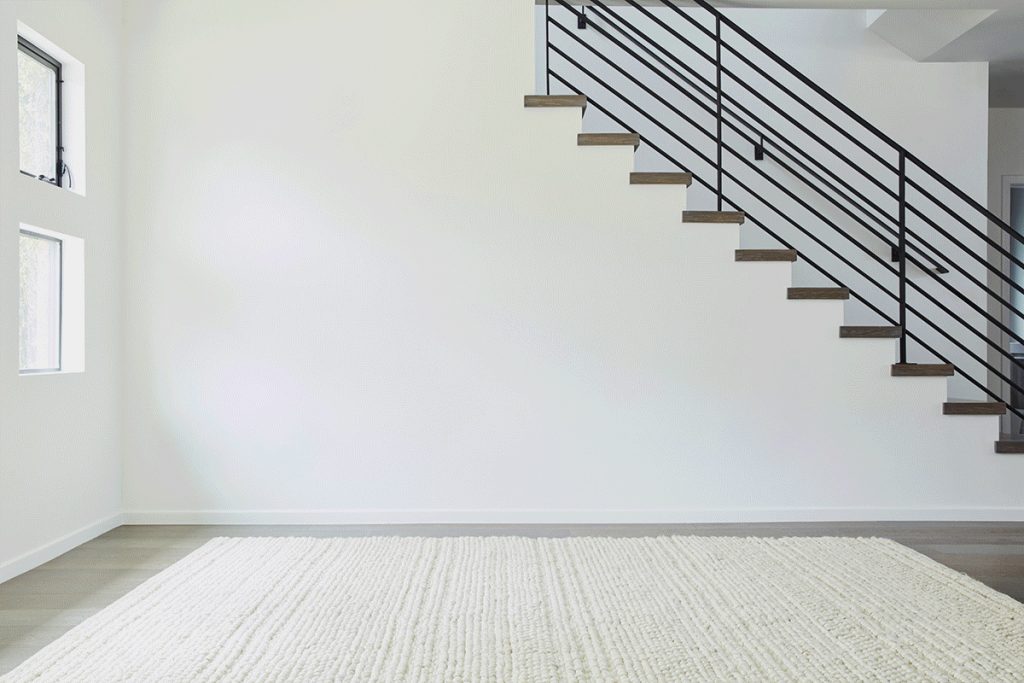 Spotlight Your Star
Next, it's time for the star of your room: the sofa! I love to pop a bold color here and leave the walls white for a fresh approach. If a bold sofa color scares you then you can always find other ways to make your sofa pop. Use toss pillows or throw blankets to add a big splash of color!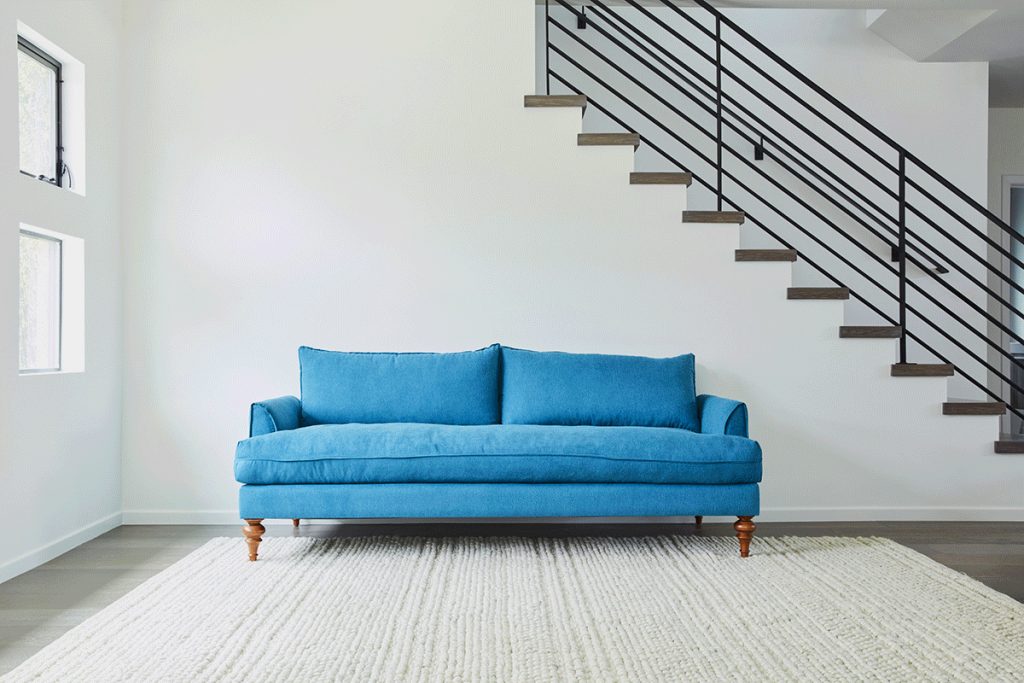 Saxon Sofa in Biloxi Blue with Pecan Legs
Collected Yet Eclectic
Now is when you bring in the other big furniture pieces. Make sure to mix up the surfaces so the room feels collected. A beautiful wood and steel coffee table, white fur accent chairs, and a low console that fits just right under the windows.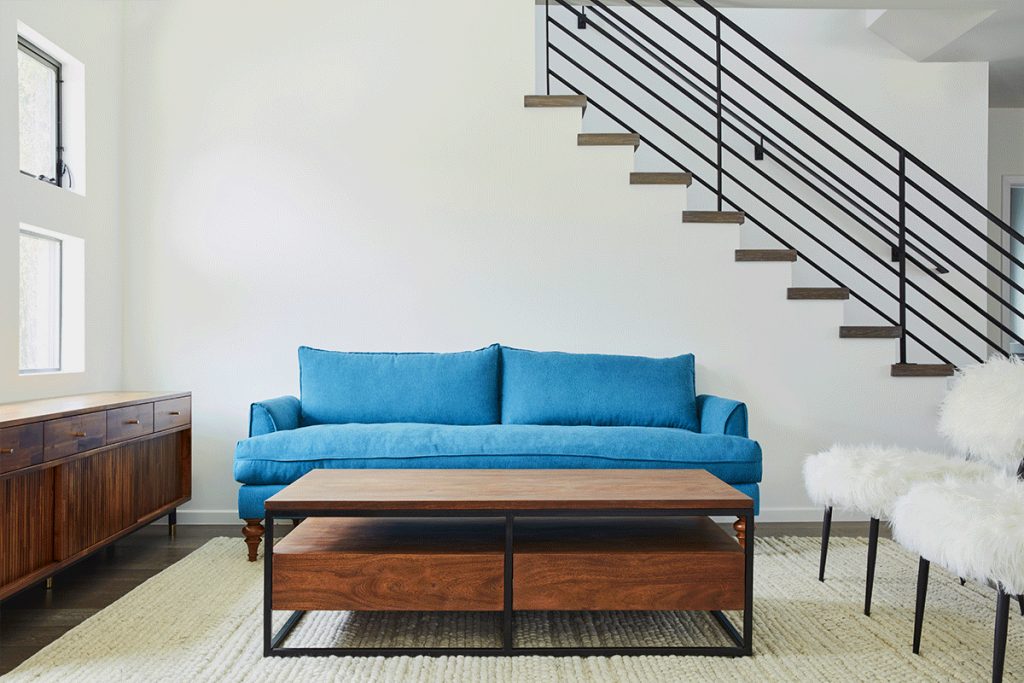 Bannack Coffee Table | Fredrik Fur Lounge Chairs | Midtown High Media Stand
Finishing Touches
Once the space is furnished, it's time for the finishing touches. I like to start with the artwork and then pull my accessories off of that. This print has a beautiful color palette that gives lots of options and also ties in the sofa color.
A sculptural side table, a modern clock, coffee table books, and a few personal rad accessories will give your room personality.
Finish it off with a succulent and some fresh flowers for a punch of life and your room is ready for her closeup!  Get ready for the likes and comments to start rolling in while you're enjoying Netflix in your beautiful new space.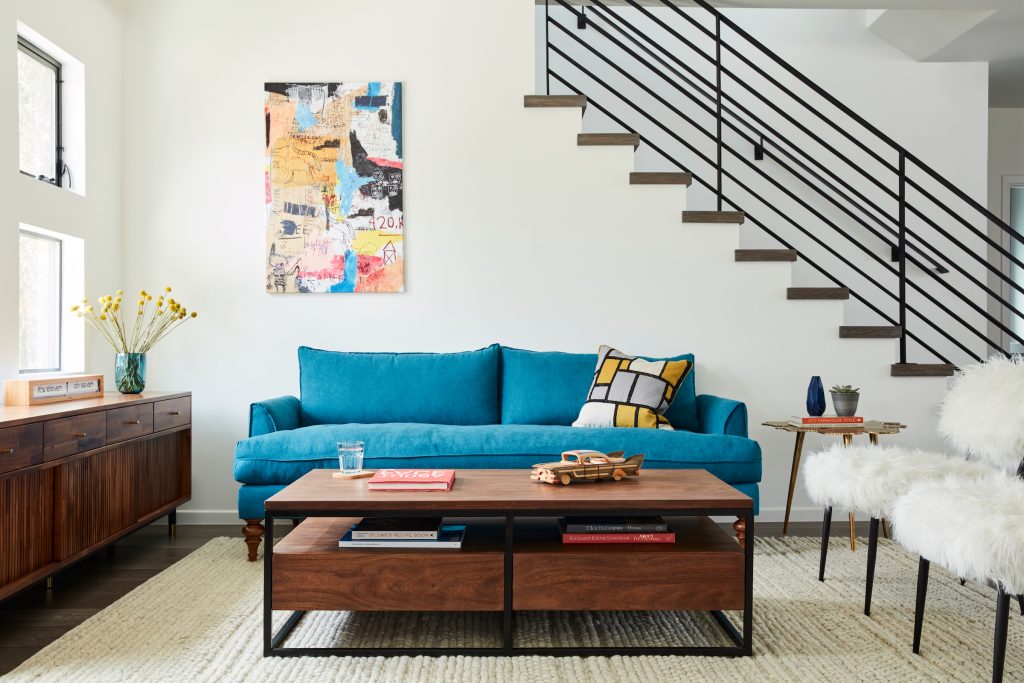 Want your own Instagram-worthy space? Shop this entire room here! Apt2B is the only website where you can get all of these pieces in one place, shipped out to you with FREE delivery.
Want more tips and design secrets from Kyle Schuneman? Check him out online!
Instagram: @kyleschuneman
Website: kyleschuneman.com
---