Welcome to Home School, our newest content series where we're tapping into the minds of design professionals to access all that juicy expert knowledge so you are armed with all the advice to transform your home into the best version of itself. Because if not now, then when?
This week, we've got the answers for the questions these designers get time and again because, tbh, we've probably all wondered about them, too. Universal design quandaries, meet your match, eh...solution.
Let's introduce our roster of designers: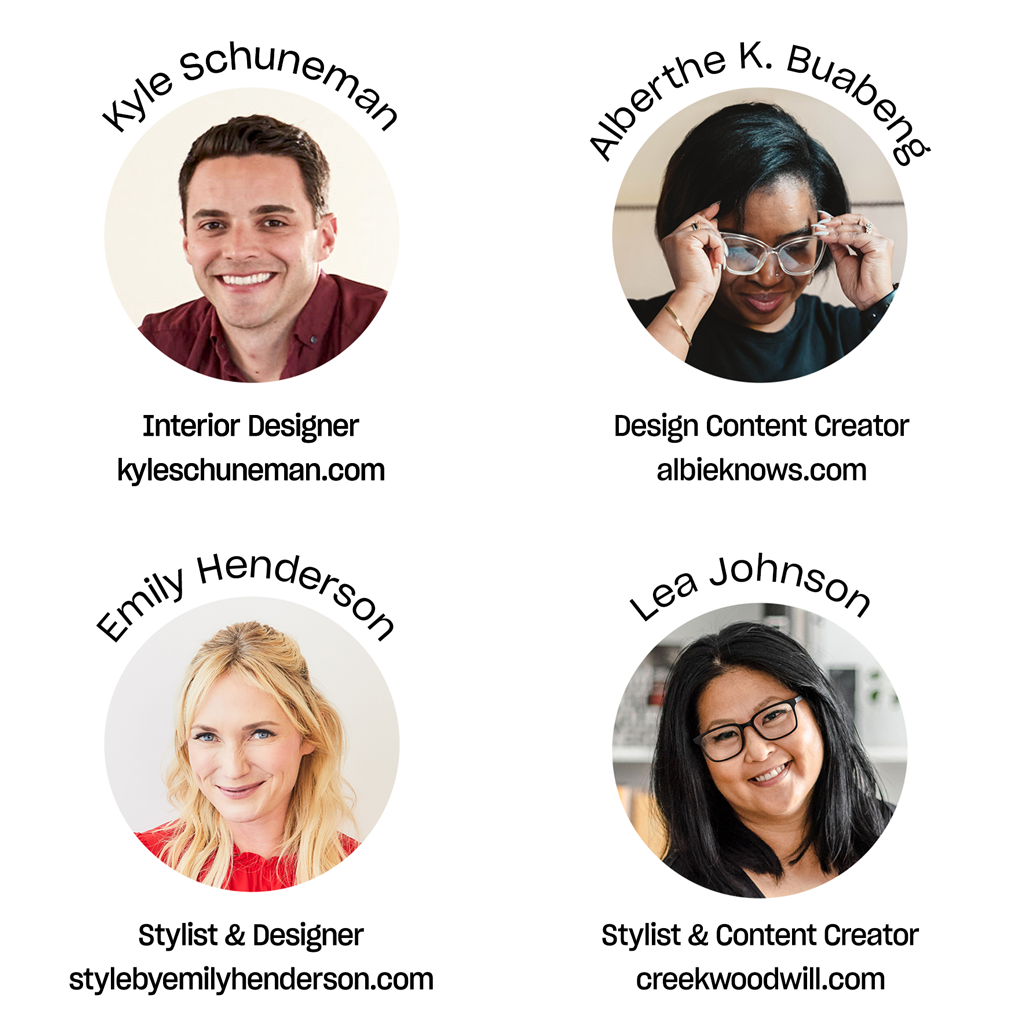 Kyle Schuneman, a.k.a. Apt2B's resident designer, runs an established interior design firm and is a go-to stylist for top home brands, as well.
Where to find Kyle: @kyleschuneman | kyleschuneman.com
Alberthe K. Buabeng is an interior design aficionado, content creator and author. She (literally) wrote the book on how to create a curated home that you love no matter how big or small the space, owned or rented.
Where to find Alberthe: @albieknows | albieknows.design
If you're a dedicated home decor blog reader, Emily Henderson needs no introduction. She's one of the OG design bloggers out there. An authority in all things home and styling, her book, Styled: Secrets for Arranging Rooms, from Tabletops to Bookshelves, is a New York Times Best Seller.
Where to find Emily: @em_henderson | stylebyemilyhenderson.com
Lea Johnson is an expert at curating and styling meaningful, personalized interiors. When she's not rearranging bookcases and furniture, she's sourcing bespoke, one-of-a-kind home goods for her online shop.
Where to find Lea: @creekwoodhill | creekwoodhill.com
FADQ: Frequently Asked [Design] Questions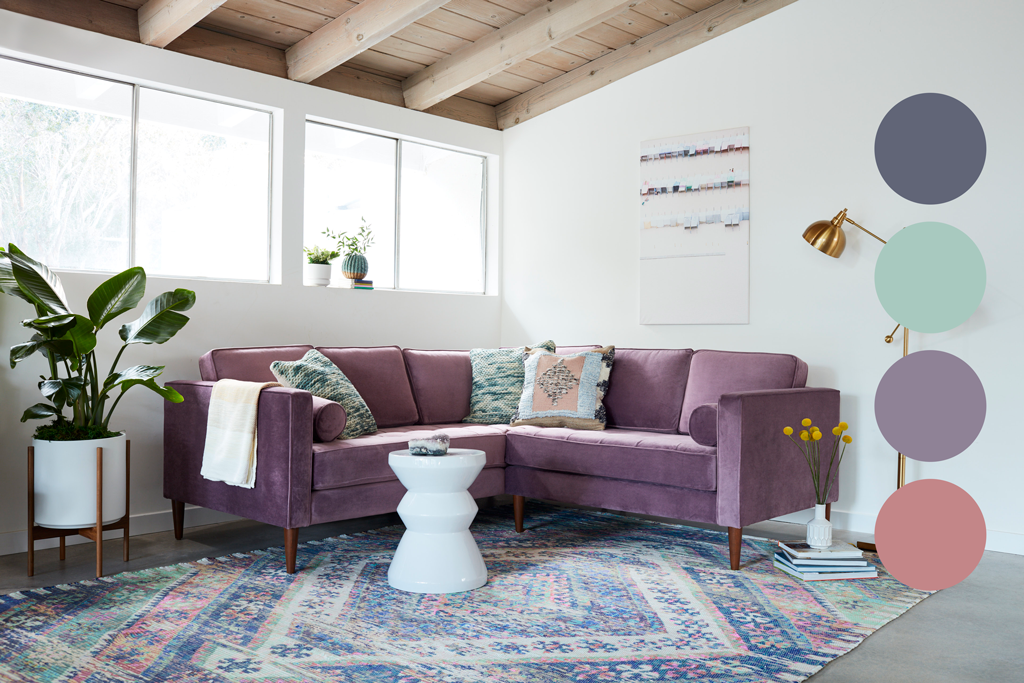 FAQ #1: Where do I start?
Kyle's Advice: "Most people can identify something that already exists and say 'I like that!'; it's a lot harder to envision something that isn't there. My advice: choose a print as a jumping-off point, like a curtain or a pillow, though I'm partial to starting with rugs. They can combine colors and shades you would have never thought went together. Find that print you love and build a room around that color palette."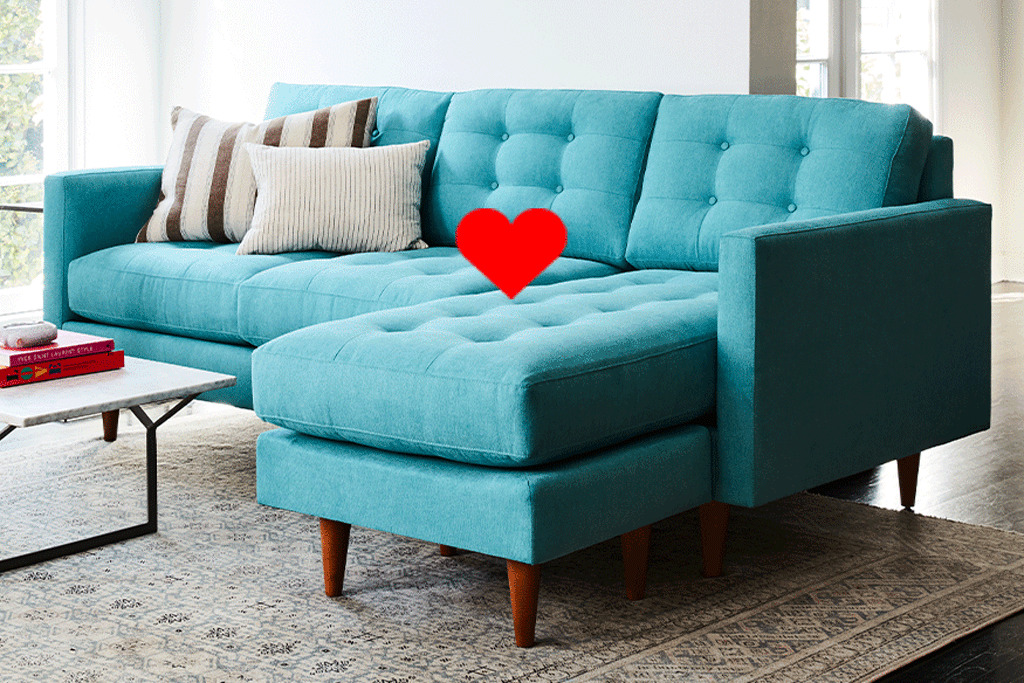 FAQ: As a renter, how do I know what pieces are worth the investment?
Alberthe's Advice: "Investment will look different for everyone. One person may see the value in a sofa that'll last move to move, someone else will find that a piece of artwork is what makes their heart happy and they're willing to invest in that. What you value is relative to you so there's no right or wrong answer here, except to design for you and not for the masses."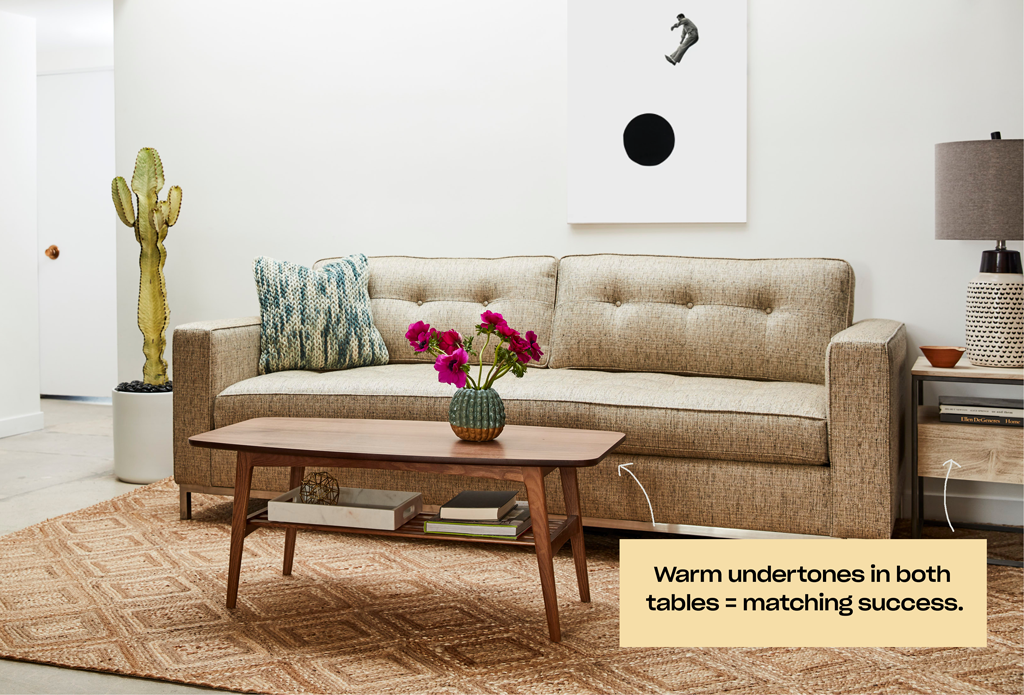 FAQ: Do the wood tones in my furniture have to match?
Emily's Advice: "They sure don't. Having the same wood tone across all your furniture can make your room look very one-note. Instead, match the temperature of the woods. For instance, if you have a coffee table with grey undertones, pairing it with cool espresso or blonde wood would work great. Similarly, finishes like cherry, walnut and oak go together because of their warm undertones. Here's a formula: find your anchor wood—like your flooring or molding—then bring in a lighter wood and darker wood with the same undertones for contrast and variety."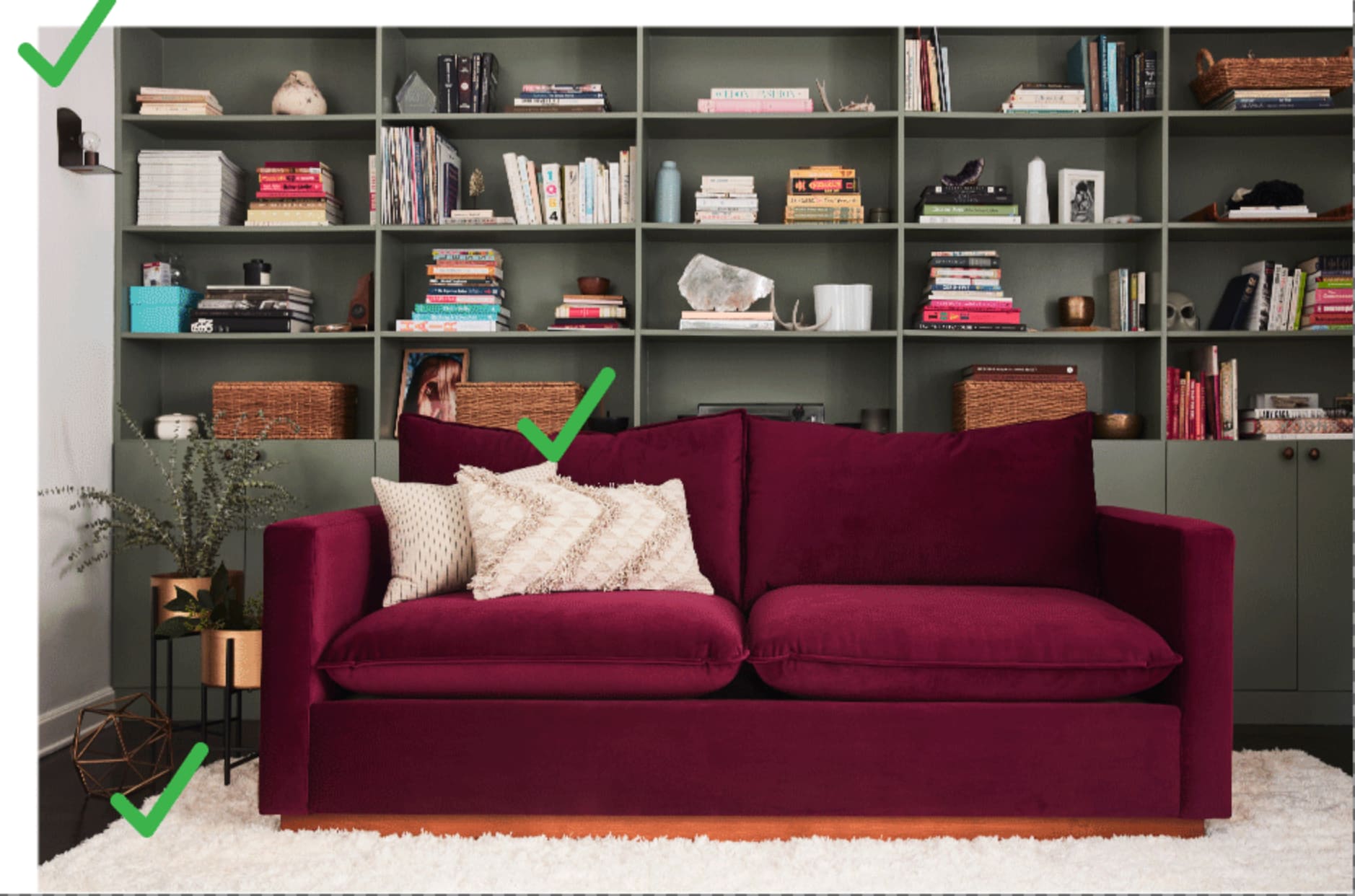 FAQ: What simple changes can I make to a room that carry a big impact?
Lea's Advice: "Three things: 1. Paint! Wall color carries most of the weight in the room and can completely set the tone. 2. Good lighting. Lamps, sconces, chandeliers, pendants…I like to think of decorative lighting as the jewelry to a home's interiors and there are so many great lighting sources out there (like Apt2B!) to pull you out of a builder basic rut. 3. Soft decor. Rugs and pillows can help up the ante in a home and don't bite too much out of the budget."
Have more design-related questions? Cruise through the "Tips" section of the blog for all the decorating advice you need.
*Featured Image: Taylor Plush 4pc Modular Chaise Sectional, photo by Joe Schmelzer
---