The holidays are busy enough without having to scroll through every single website in a seemingly-endless quest for the perfect gift. That's why we've taken the time to curate a collection of our best home decor items. Our Holiday Gift Guide features some of our most popular, most affordable, and most gift-able pieces. Save yourself some clicks and do all of your holiday shopping right now!
Make It Classy
Everyone knows at least one person who likes the finer things in life. These people can be a nightmare to shop for because nothing is ever quite up to their standards. Thankfully we have home decor items that will impress even the most difficult people on your list. Our Delta Serving Tray has a mirrored surface and a sleek geometric design. Plus it doesn't have to be used exclusively for wine and cheese! It's a great piece that can live on a coffee table with a vase or as a place to keep candles (since we're all going to end up with 2 dozen holiday candles as gifts anyway). Our Flipping Out Clock is also one of the most unique timepieces on the market. With a contemporary color palette and mesmerizing display, this is a gift everyone will love.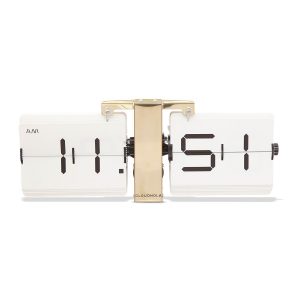 Delta Serving Tray | Flipping Out Clock by Cloudnola WHITE/GOLD
Make It Fun
It's easy to get stressed about giving the greatest gifts ever. But shopping for gifts and giving gifts should be fun! And a good way to have fun is by shopping for fun items. Our Holiday Gift Guide features several items that downright fun. Our XOXO Chrome Tic Tac Toe set is the perfect home decor gift. Leave it out on a coffee table and it will lead to lots of spontaneous, good-natured rounds of Tic Tac Toe. It also looks great so you'll want to leave it out on display. Our Gordon Door Stopper falls in the category of "things I didn't know I needed but now I love it". This cute door stopper serves a very real function in the home by helping you keep even the heaviest doors open. It's also cute as a button! Just look at those adorable lil' feet.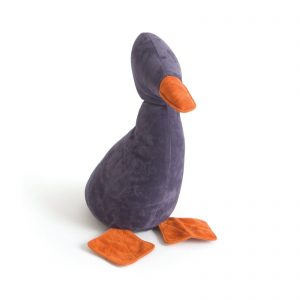 XOXO Chrome Tic Tac Toe Set | Gordon Door Stopper
Make It Home
A house is really just a house until we furnish it with the items that make it a home. And we don't just mean big pieces of furniture. It's the little things, the pops of personality, that make a home feel complete. Often people neglect the walls when outfitting their homes. Now's your chance to make up for that with gifts that are perfect for those naked walls. Our Aurochs Wall Sculpture is a gorgeous contemporary piece that does wonders to dress up those neglected patches of wall. Artwork is another great option. Our Zodiac canvas print by Albina Bratcheva is beautiful on its own, but it will also stir up fun conversations about horoscopes and sun signs. And for the more narcissistic people in your life, give them the gift of their own reflection! Our Sawyer Hexagonal Mirror is just the piece for the job.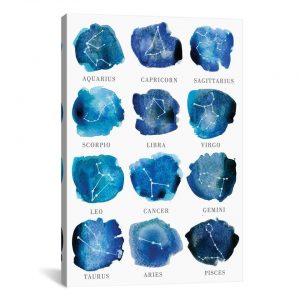 Albina Bratcheva ZODIAC | Aurochs Small Wall Sculpture GOLD | Sawyer Hexagonal Wall Mirror
Make It Through The Holidays
Now that you've checked off all of the people on your list, why not shop a little bit for yourself? Take a look at the entire Holiday Gift Guide to find yourself a little treat. You can say it's from Santa – we promise we won't tell.
---