Choosing the right sofa, sleeper sofa, or sectional for your home is no small task. We get it! Ordering a sofa requires a certain level of commitment and confidence. You'll want a sofa that you absolutely love, from the fabric all the way down to the smallest individual details.
But what are the sofa details that you should be paying attention to when shopping?
Watch as Apt2B resident designer, Kyle Schuneman, walks you through the most important sofa details to consider. Once you know what you like, you'll be able to choose a sofa you'll love.
The Breakdown
Not able to watch the video because you're currently at work? Don't worry, we won't tell your boss. Instead, we'll give you a written breakdown of all the info from the video!
Welting
Welting (also known as piping) is a covered cord that runs along the seam of a cushion. The benefit of welting is that it hides the stitching where different pieces of fabric meet. It also creates a nice bit of added texture and dimension to the frame of the sofa and its cushions. It creates an outline, which can really enhance the profile of a sofa. You'll notice welting on some of our most popular models like our Brentwood Collection, Harper Collection, and Catalina Collection!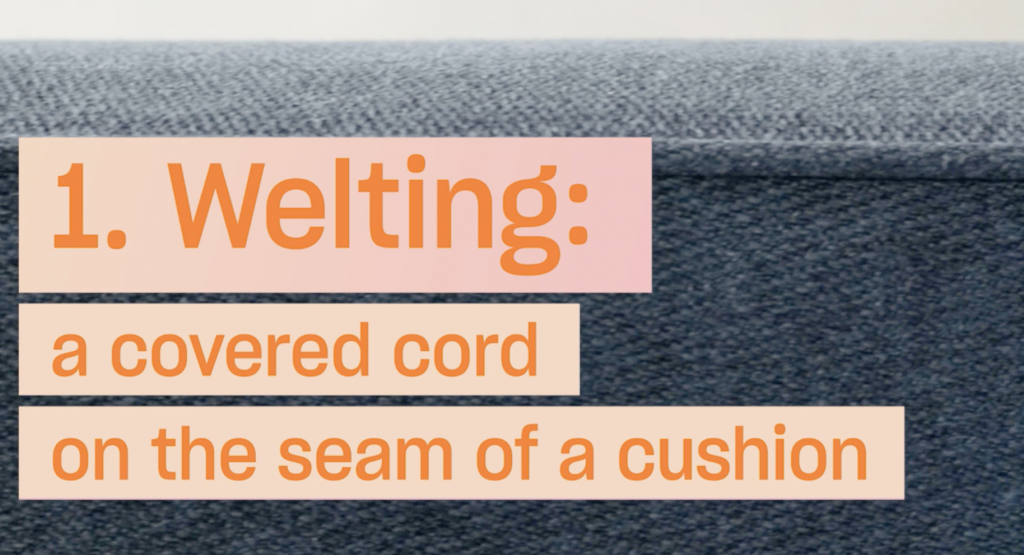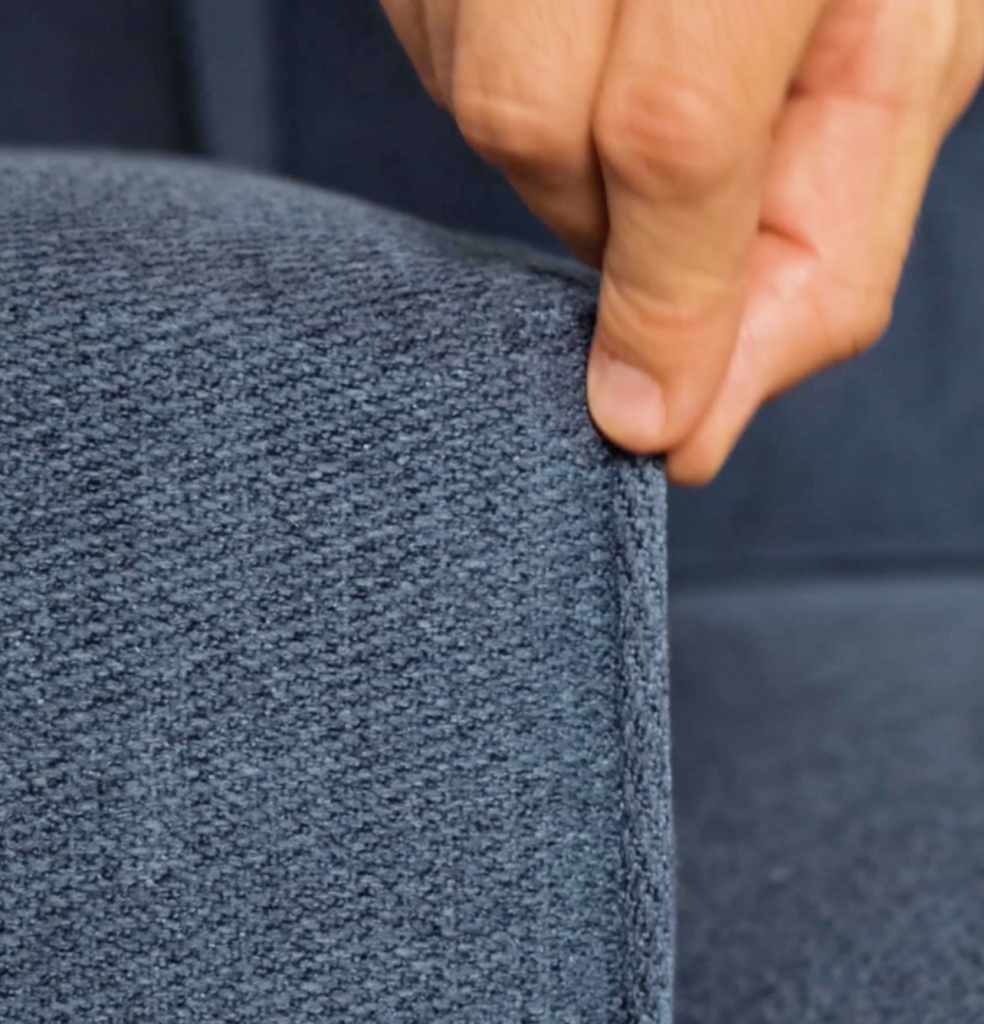 Knife Edge
"Knife edge" is another type of fabric welting. It refers to a sharp, pinched seam that extends beyond the stitch. It's sort of like a glamorous picture frame for your cushions. It's a very modern style that's certainly more eye-catching than traditional welting, piping, or seams. This knife edge style can be found on our Saxon Collection, Hailey Collection, and Olivia Collection!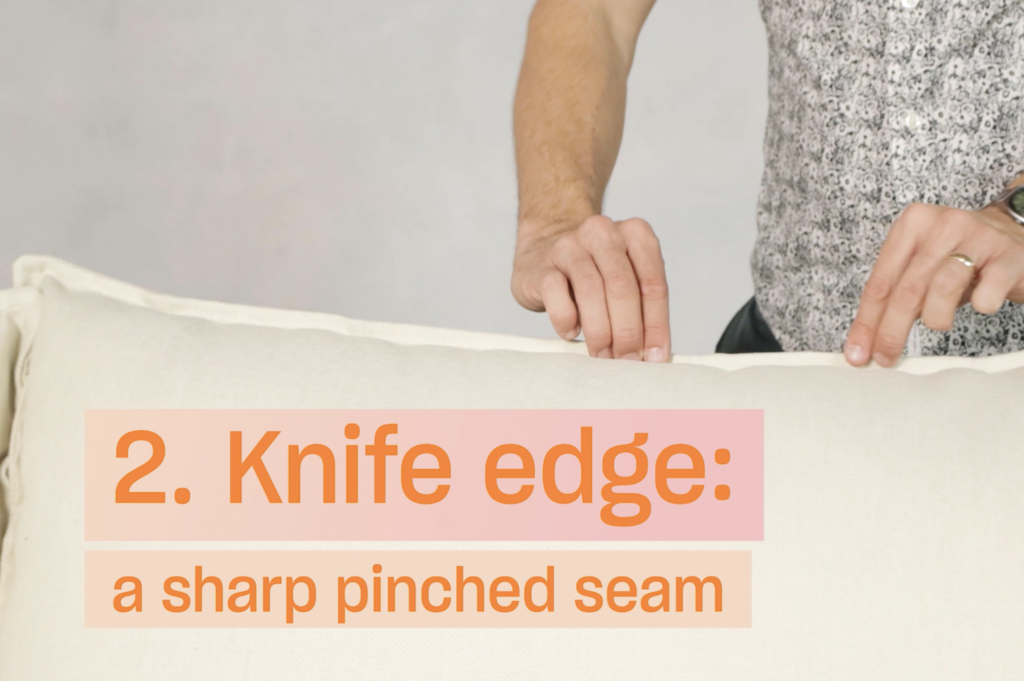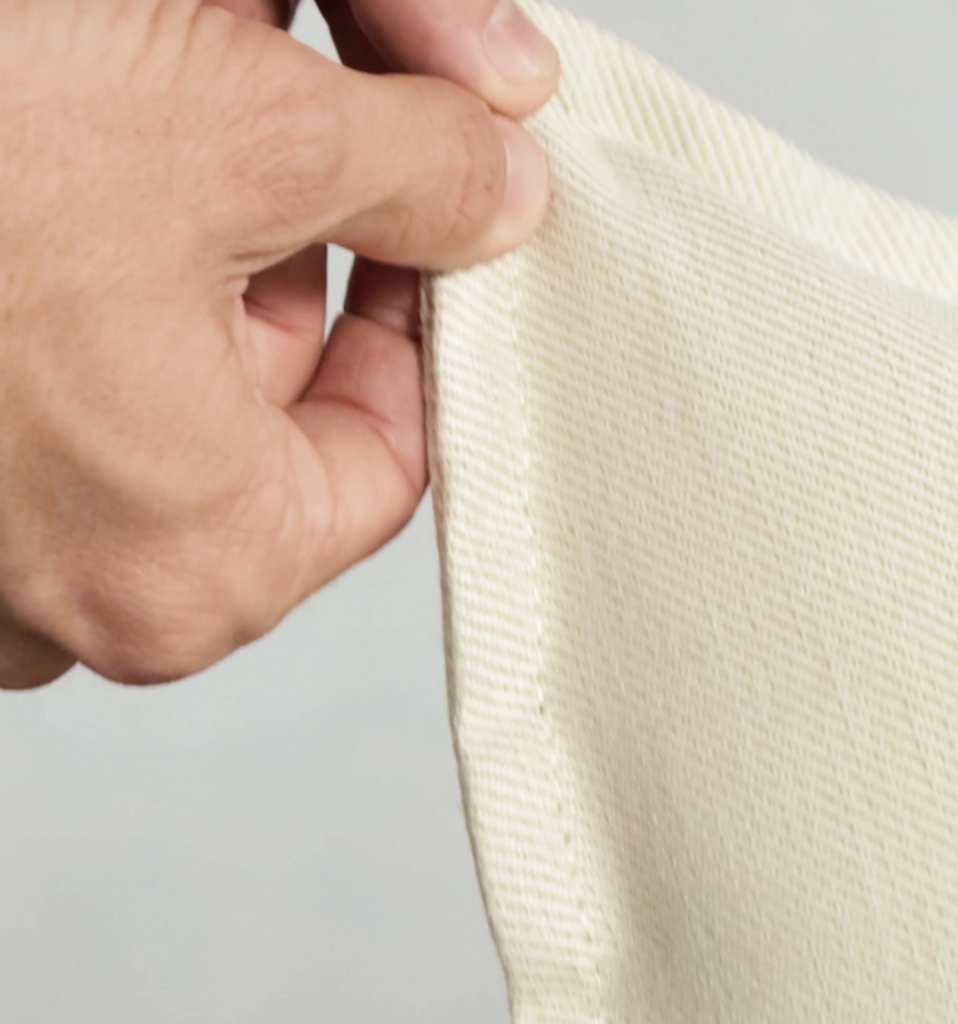 Button Tufting
Button tufting describes those adorable buttons that can be found on many modern and traditional sofa cushions. The buttons tend to create a more formal look. They add texture, depth, and visual interest to your sofa's profile. They can also help your cushions maintain their firmness over a longer period of time. That's because they keep the foam and the fabric tight. Some of our models feature button tufting only on the back cushions, like our Logan and Marco Collections. We also have options like the Lexington and the Beverly that have button tufting on both the back and the seat cushions. Unlike cheaper sofas on the market, our buttons are found on both sides of the cushions and are actually attached to one another – they're not just stuck on top of one side to fake the look.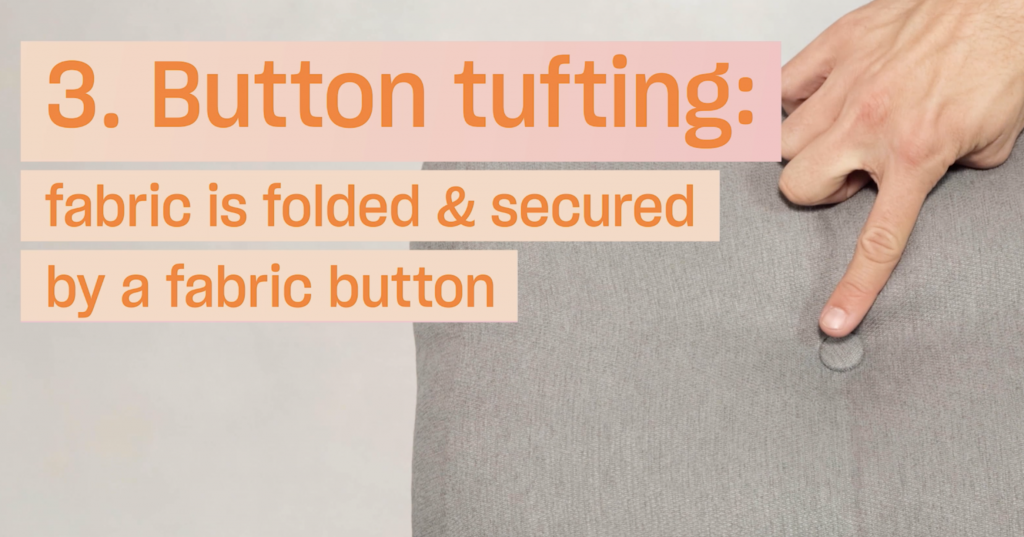 Channel Tufting
Channel tufting is a very dramatic style that is created by pulling and securing the sofa's fabric with a deep, grooved seam. The seams also change the shape of the foam. They create elegant ridges that run along the frame of the piece. It's an elevated look that harkens back to the era of art deco design. Channel tufting can be found on our Nora Collection, as well as our Cooper and Carter Upholstered Beds!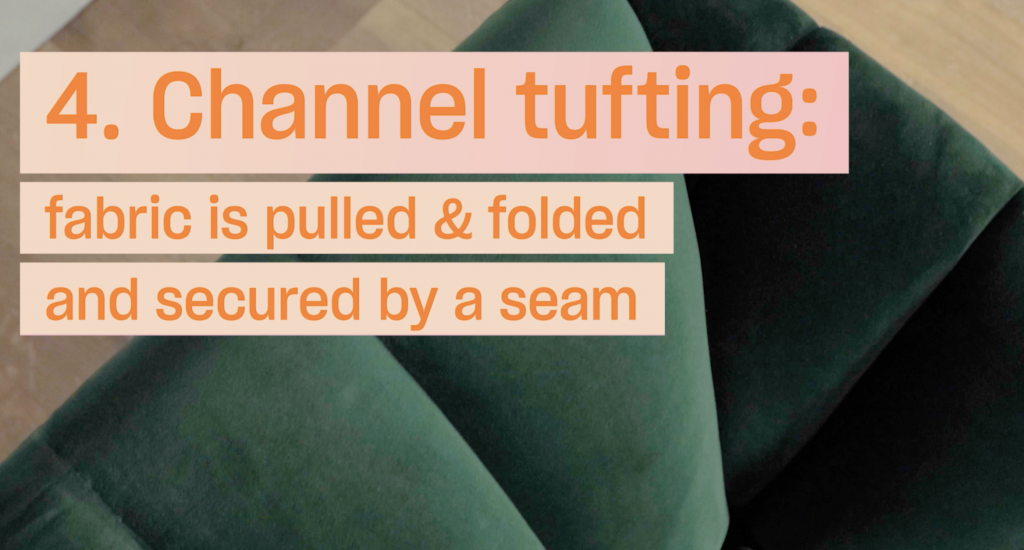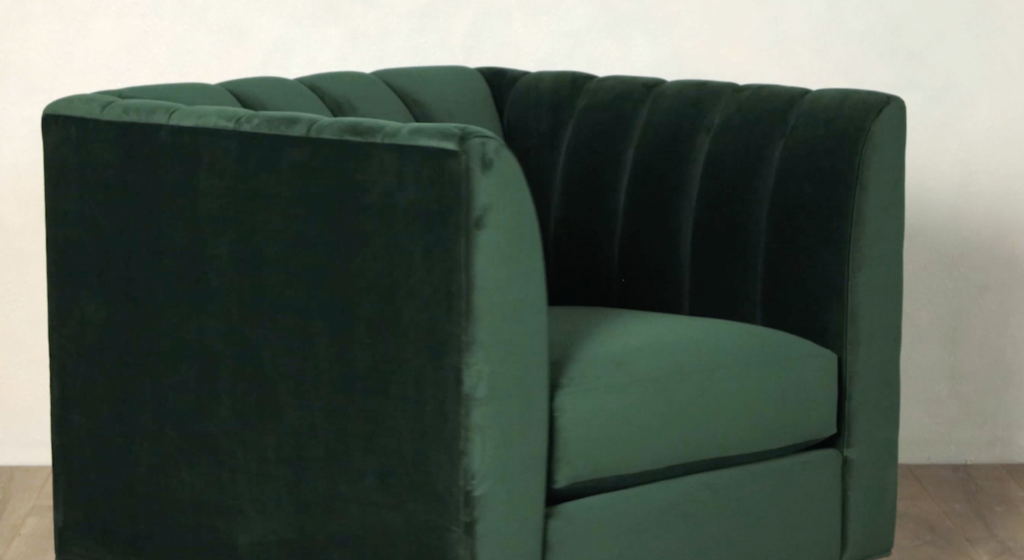 Nora Swivel Chair in EVERGREEN VELVET
Solid Wood Base
Rather than having individual legs on your sofa, a solid wood base is a smart, modern choice. It's an extremely sturdy option that has a chic, clean look to it. The solid wood base is simply a wooden frame that supports your sofa – it is not one large block of wood that goes underneath the entire length of the sofa. Although it has a permanent look, a solid wood base can be removed if needed. This is helpful when moving the sofa through doorways or tight passages. Plus, you'll never have to worry about your dog's tennis ball getting stuck under your sofa! Solid wood bases can be found on many of our designs including the Harper Collection, Olivia Collection, and Taylor Modular Collection.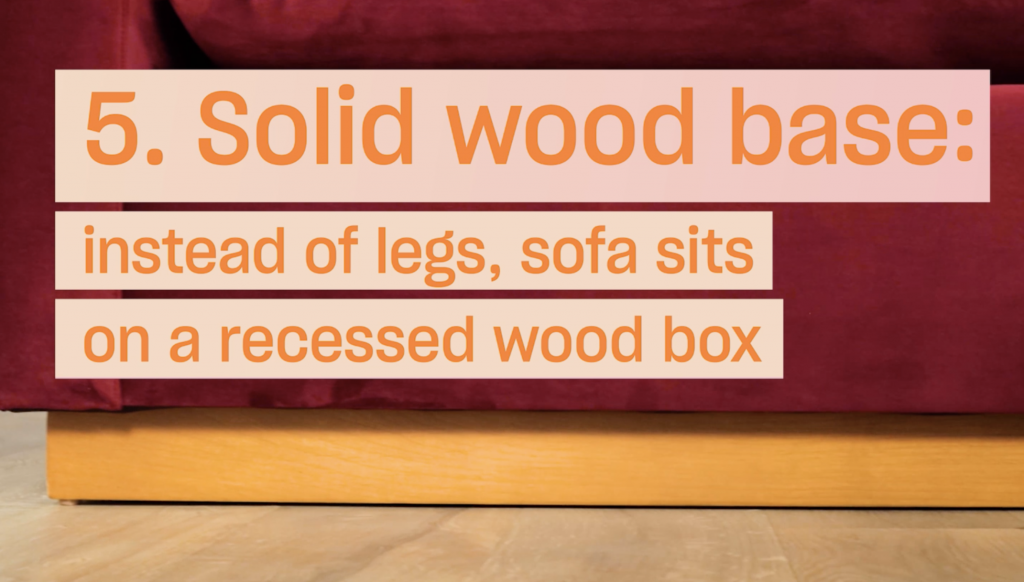 ---