The human eye can see 10 million different colors. Computer monitors use 16.8 million colors to create the image on the screen you're looking at right now. Yet we reduce colors down to such simple names like "pink", "blue", "yellow", etc. The truth is that one pink + blue color combo is completely different than another. We've had two other Color Combos of the Month that feature this pairing, Poolside + Pink Lemonade and Blush + Blue. But neither comes anywhere near the interesting and complex pairing for this month: Living Coral + Pacific Coast. Find out why this combo is so unique, uplifting, and downright intoxicating!
Shop the full Living Coral + Pacific Coast Collection now!
Living Coral
Living Coral is a brilliant name for a color. It instantly evokes a vivid and specific image – an expansive coral reef teeming with life. This energetic color will have the same effect in your home. It will invigorate your space with its punchy tone. It takes the standard coral color and amplifies it in a way that's not too bold, but is impossible to ignore. Used best as an accent color or for a small space like a bathroom that needs a splash of life.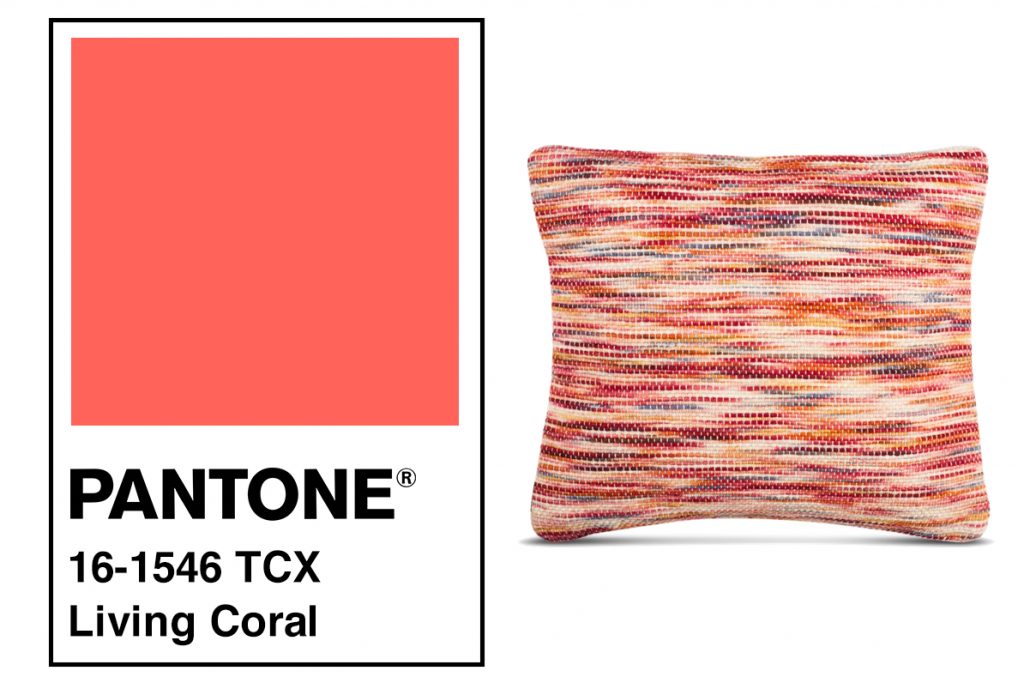 Pacific Coast
This is another incredible name that has such specific imagery surrounding it. You can almost smell the foaming waves that crash into the jagged cliffs of the Pacific coastline. While many oceanic blues tend to have a teal or aquamarine overtone, the Pacific Coast color has more of an intellectual depth. Its darker undertone creates a muted hue that has a reflective, meditative quality. This is the color of the ocean where the whales swim. Use this in your home to create a calming, peaceful vibe.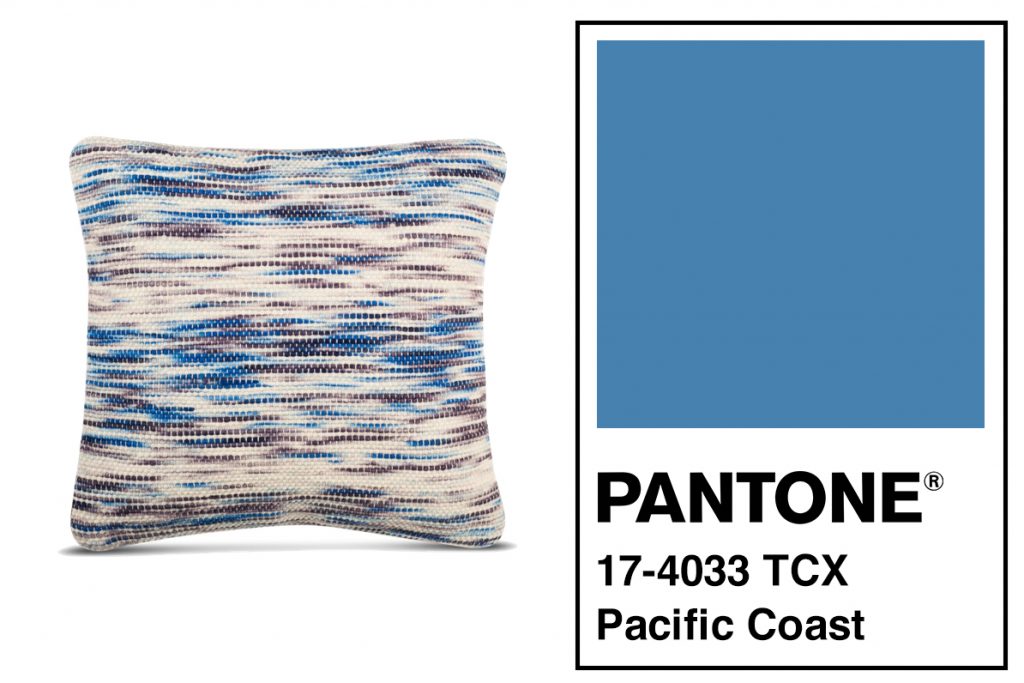 Living Coral + Pacific Coast
Is there a more fitting combo? Living Coral + Pacific Coast were meant to be. These two colors work so well together because they work so well on their own. Each color brings a huge personality to the table, which is what makes them so fascinating to see together. It's a constant wave of bright highs and subdued lows. The deep blue of Pacific Coast brings out the vibrant tones of the Living Coral while also helping to keep it grounded. On the other side of the equation, Living Coral enlivens Pacific Coast and keeps it from becoming too dreary. These two colors need each other to survive, just like their namesakes.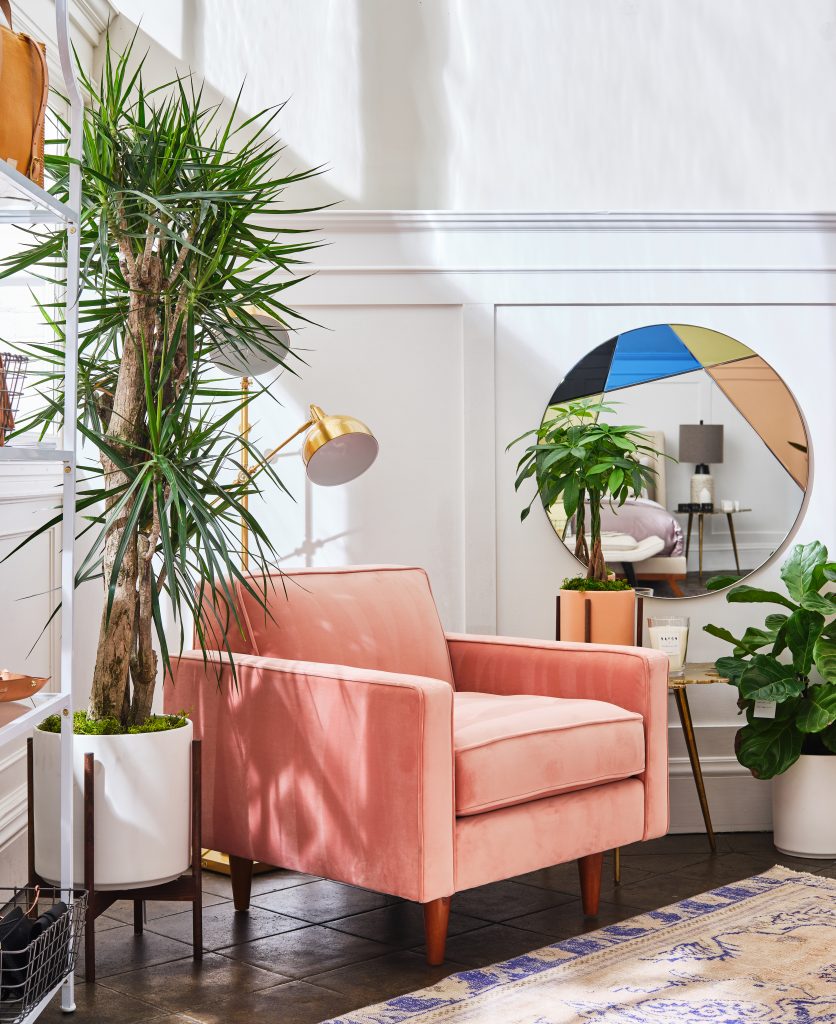 Monroe Chair in Blush Velvet | Gold Leaf Side Table | Blanche Mirror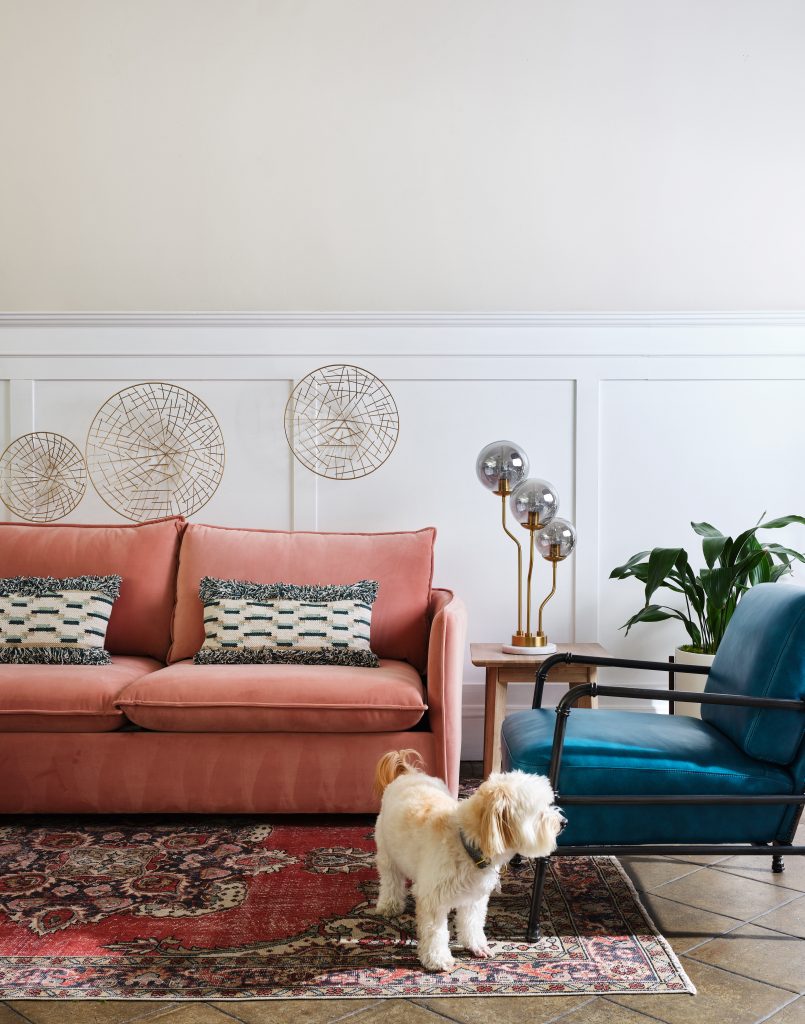 Hailey Sofa in Blush Velvet | Arroyo Arm Chair | Bardot Table Lamp FRENCH GOLD/SMOKE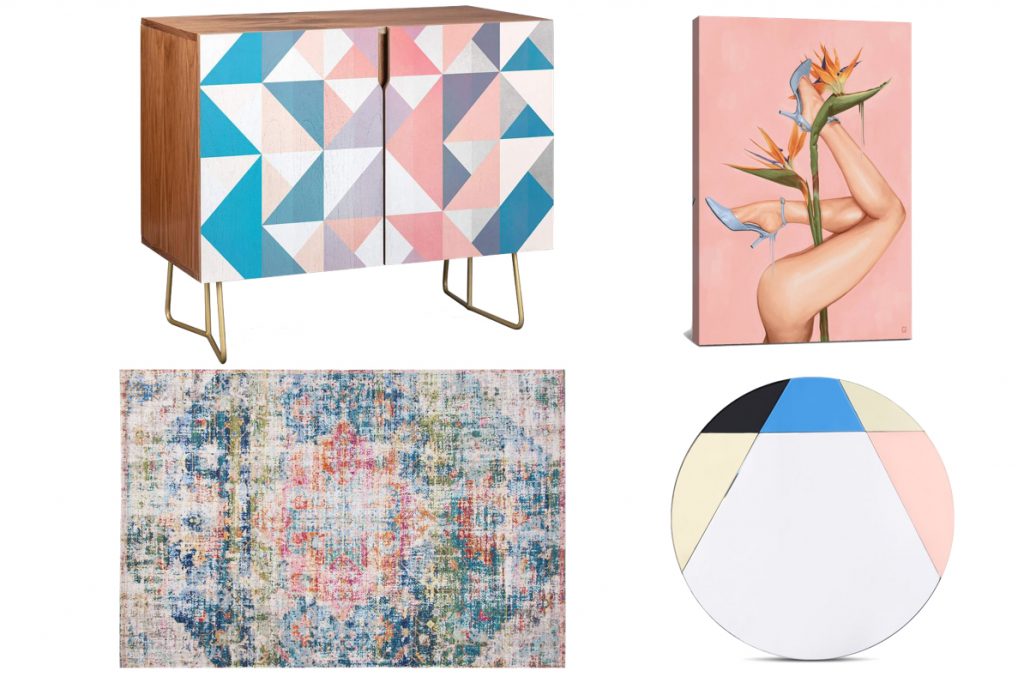 Credenza by Spires SEA DAWN | Alexander Grahovsky BIRD OF PARADISE | Rosedale Area Rug | Blanche Mirror
Love this color combo? Shop the full collection now!
Want even more posts like this?
Color Combo of the Month | Blush + Blue
Color Combo of the Month | Poolside + Pink Lemonade
---