Almost every home or apartment has that one weird thing on the wall. Maybe it's a thermostat with unfortunate placing. Could be an old phone jack (remember those?!?). Might be some bizarrely-placed outlet. Whatever it is, it's probably unsightly. Thankfully Kyle Schuneman is back with another #2BHack to save the day! See the full video tutorial below! Kyle shows you how to quickly and easily use a canvas art print to hide your ugly wall items. Plus you'll make your wall prettier than ever! Bonus: extra hidden storage space.

Step By Step Guide
In this guide we're going to be using a canvas art print to hide some ill-placed outlets and old phone jacks! This tutorial is ideal for our canvases thanks to their deep, solid wood frames. This leaves room for the wall objects to remain hidden without pressing against the back of the artwork. You can also try this with other types of artwork! Let your creativity run wild!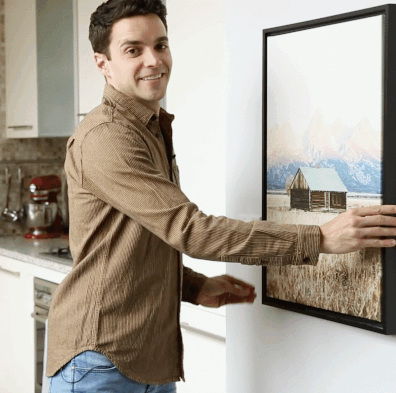 Things You'll Need:
A Canvas Art Print (or pre-owned art!)
Power Drill
2 Hinges
12 Wood Screws Total (6 for the art frame and 6 for the wall)
Pencil
Hammer & Nails (optional)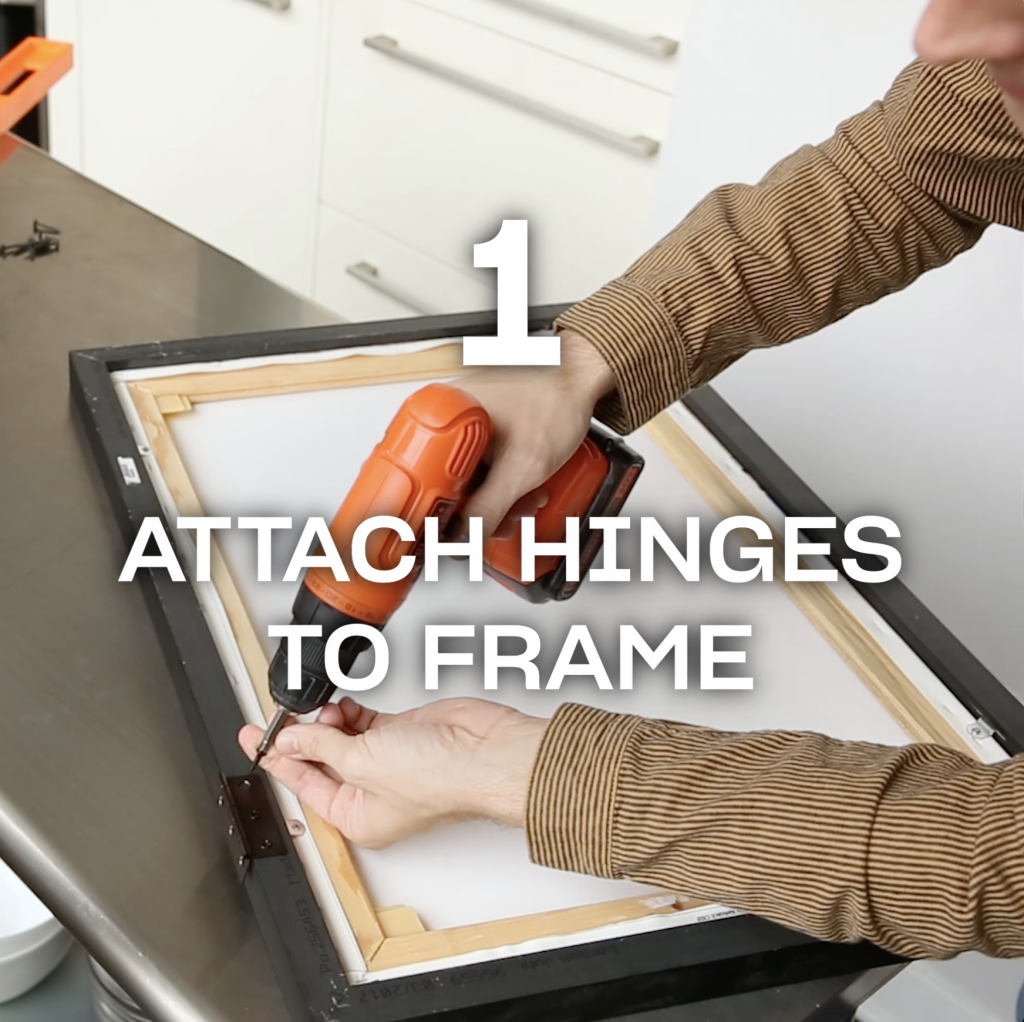 Step 1: Lay your canvas print flat on a tabletop. To protect the artwork, you can also lay down a blanket or towel first. Line up your hinges so that they sit flush along both edges. Drill screws through each hole in the hinges. Make sure your screws are shorter than the width of the frame so that you don't accidentally drill clear through to the other side!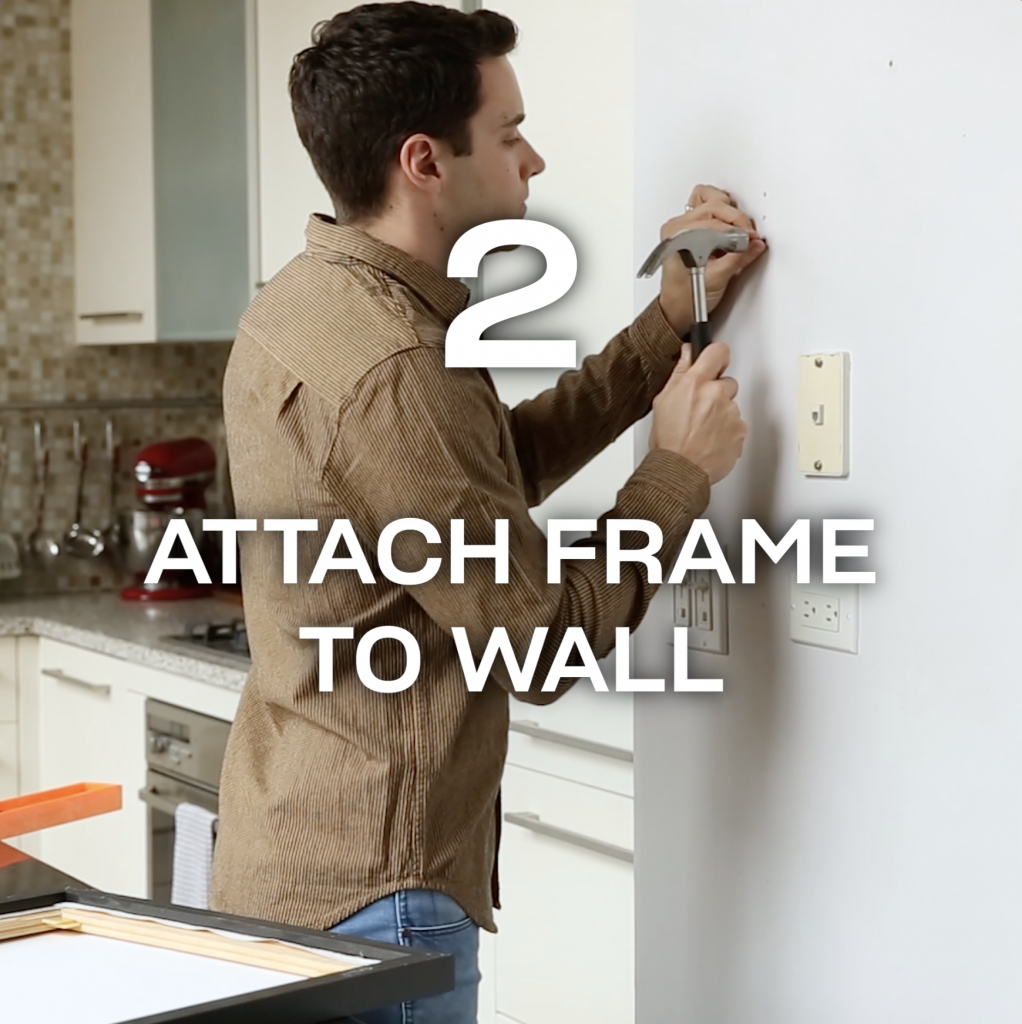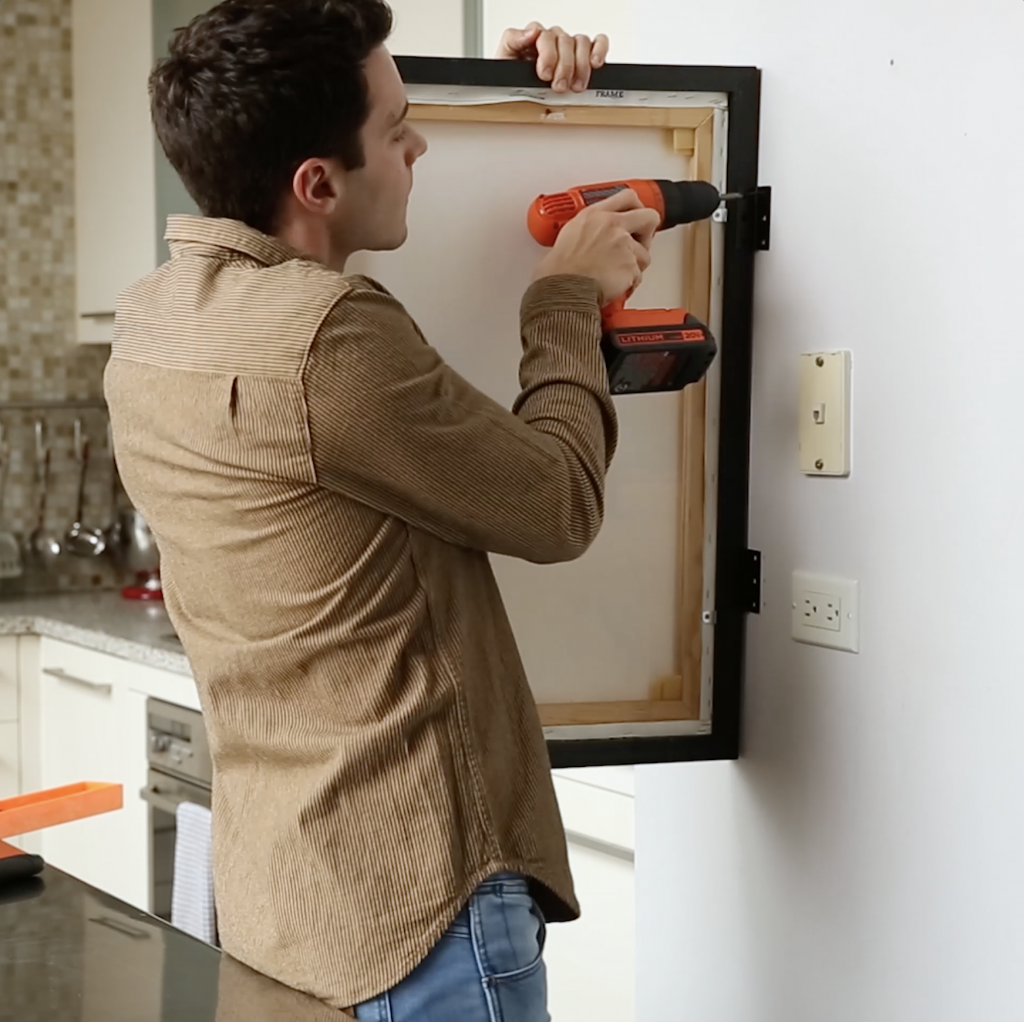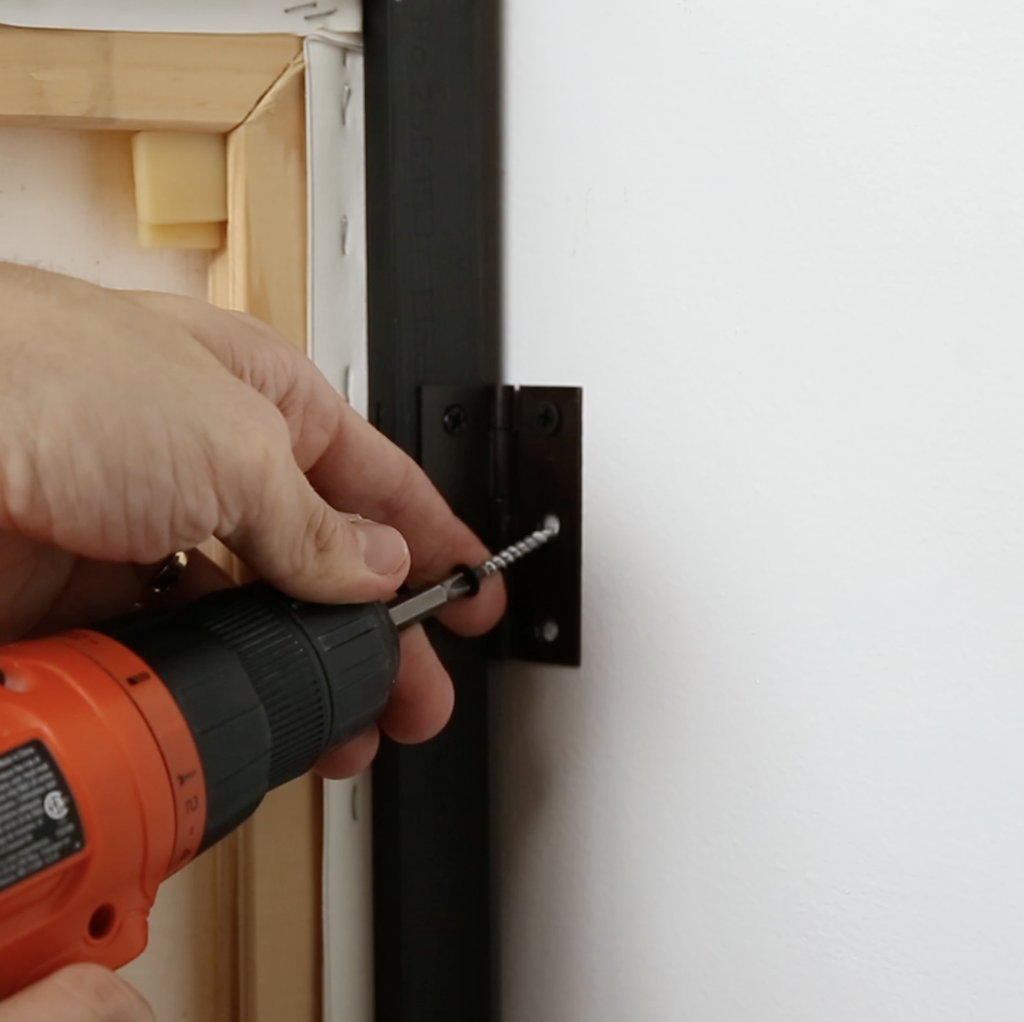 Step 2: Now it's time to attach the hinges to the wall. Use a level or other tool to ensure that your hinges are straight and vertically-aligned. Kyle uses a professional level, but even a free iPhone app will suffice. You'll want the artwork to cover the ugly wall units so choose your placement appropriately. Test out the hinges first to ensure your positioning doesn't become obstructed when opening or closing the art. Use a pencil to mark where the hinge holes line up on the wall. Now drill your next 6 screws through the hinges and into the walls. If your artwork is light enough you won't need to hit a stud. If you have a very heavy frame then try as best as you can to mount the hinges into a stud!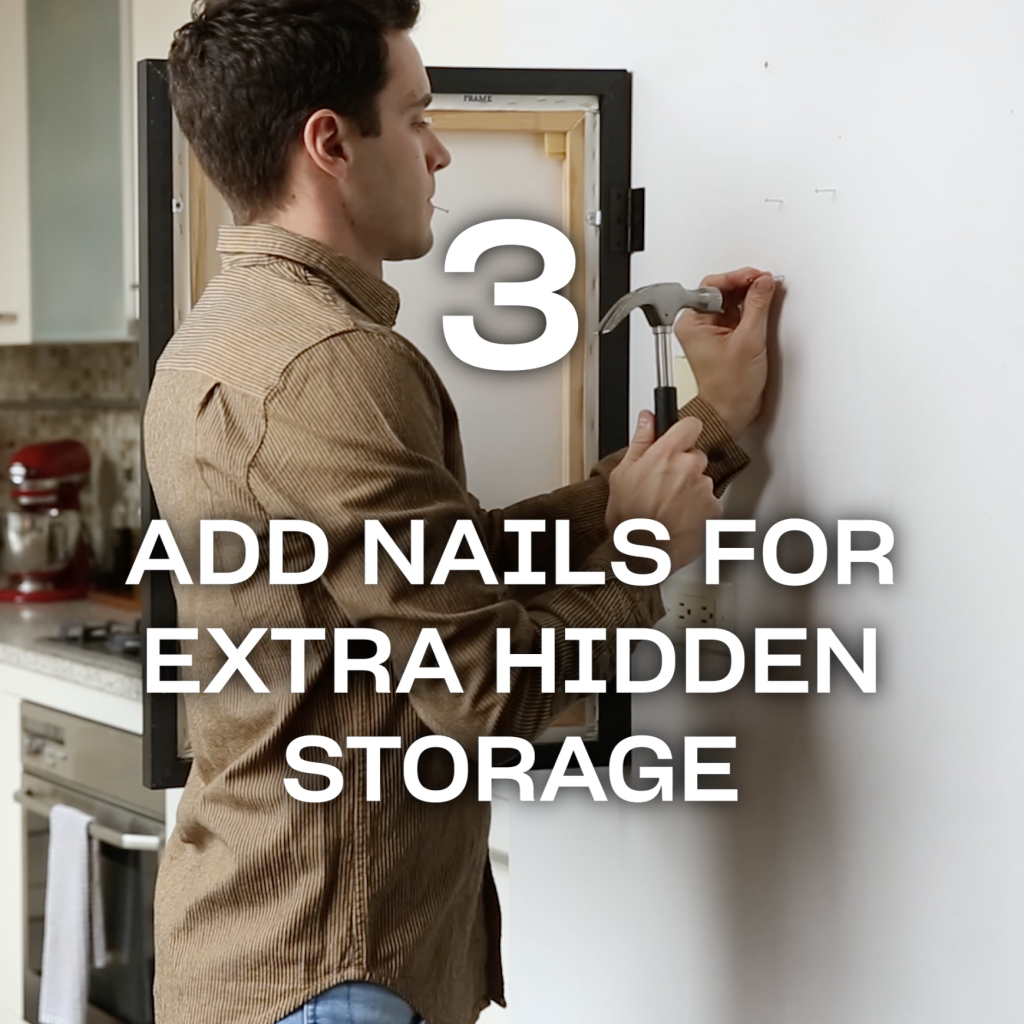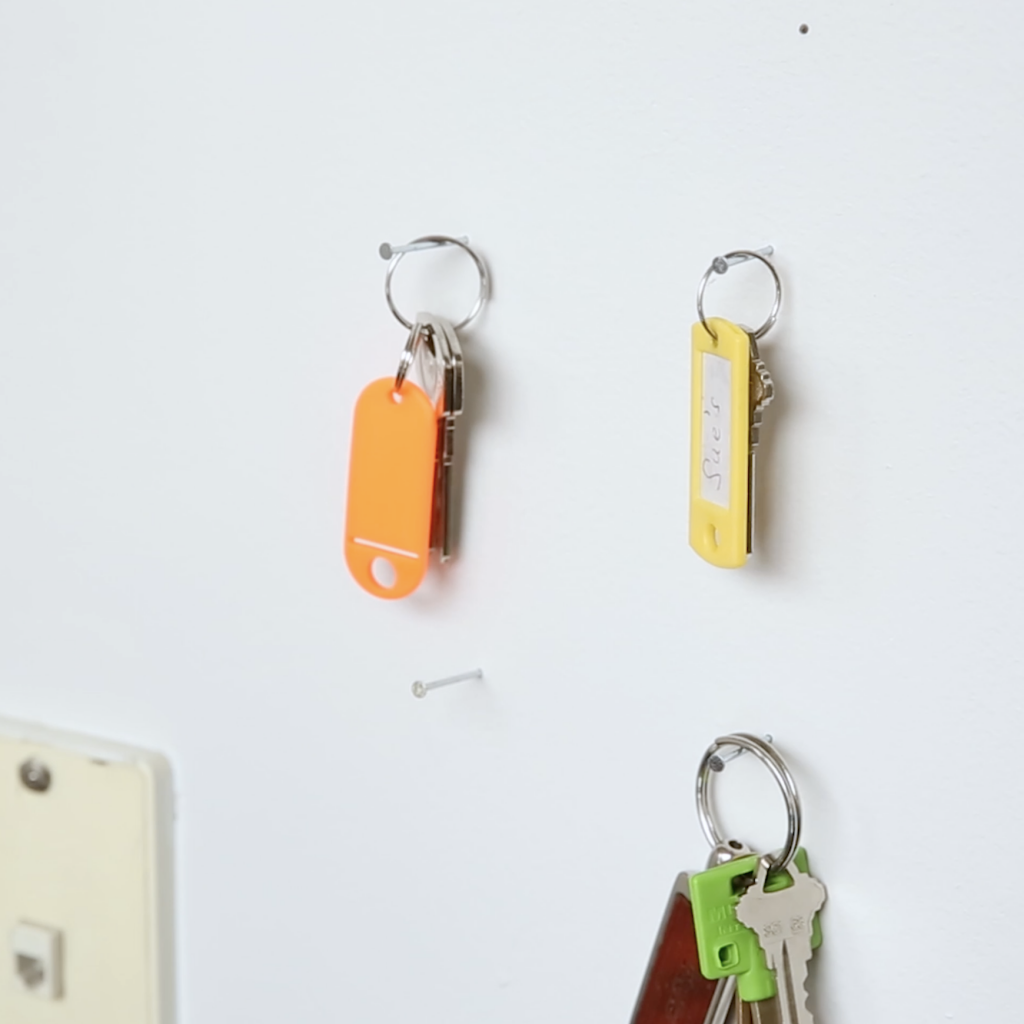 Step 3 (Optional): Now that your art is attached to the wall, you're all set! However, you might find that you have some extra space to spare behind the artwork. In this case, take a hammer and nail in some additional storage! Kyle adds 4 nails so that he can hide some extra sets of keys. But you can use this additional storage for anything you want! You could even mount a smaller piece of art with its own additional storage like a little Russian doll. Okay, maybe not that, but you get the idea.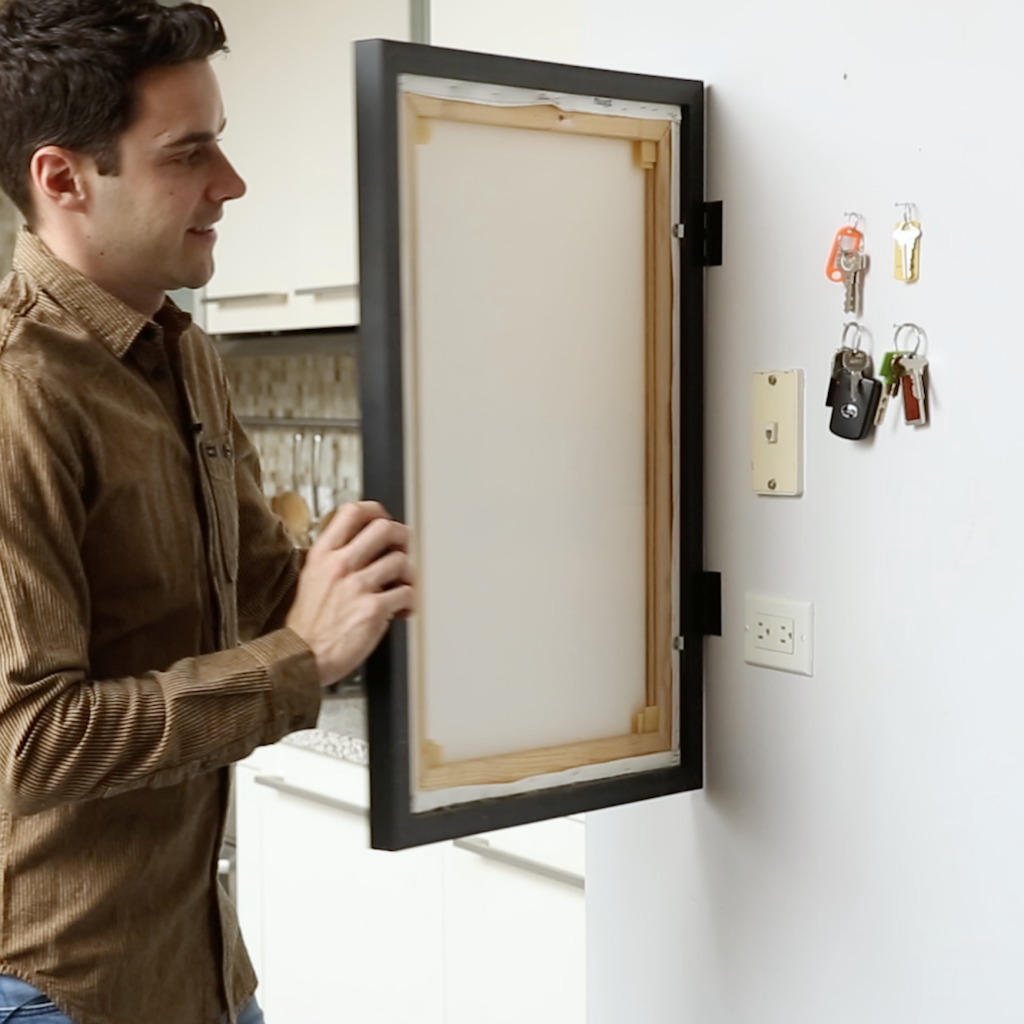 ---