Summer Lovin' with RadPad + Apt2B
Summer Lovin' with RadPad + Apt2B
It's August already?! How did that happen? We were just sitting by the pool, sipping our sangria and meticulously planning our vacation yesterday! And if we're going to be asking questions here, where did all of that sangria go...?
Well, being in sunny Los Angeles, it kind of always feels like summer anyways (sorrynotsorry East Coast friends). But the way you can really tell that it's summer here is the spike in amazing events and festivals that pop up everywhere around the city. We've got beer fests, food fests, outdoor movies in parks, beaches, and even cemeteries– it feels like no matter where you go on a warm LA evening, you're bound to find something fun to do. We teamed up with RadPad to join in on the sun and fun times by bringing Destination RadPad + Apt2B: a unique pop-up living room in the middle of your favorite and most unexpected places!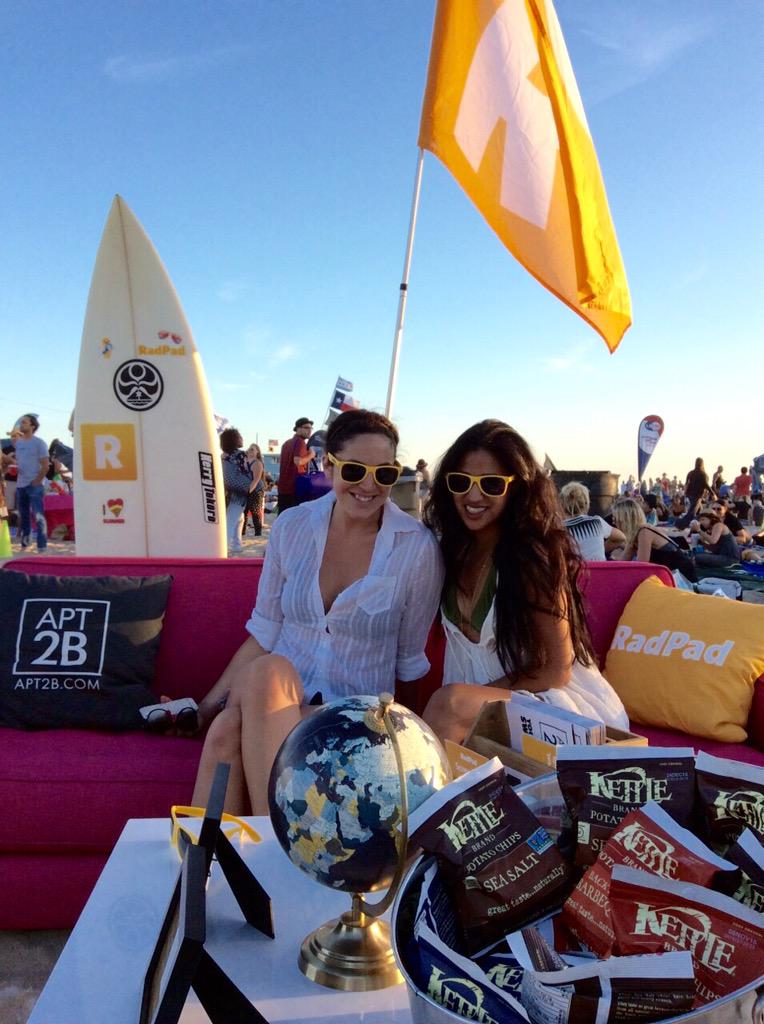 We love us some RadPad, the apartment finding, rent paying app that's been making some major waves in the rental industry lately. The idea behind coming together for such a fun, out-of-the-box campaign was that with RadPad you can find a place, and with Apt2B you can furnish it. Sounds meant 2b, right? 
We've been visiting popular spots all over LA this summer: your fave workout spot, Runyon Canyon, the beautiful Griffith Park, and the uber-popular Twilight Concert series on Santa Monica Beach! Fans can take a seat on our comfy bright pink Monroe Sofa, grab some free sunglasses, backpacks, plus free eats, and even play a game of bingo while enjoying the day. What's better than that?!
We love hanging with our fans so much that we've moved the party up North to San Francisco! We hit up SOMA StrEAT Food Festival this Saturday and it was A BLAST. You can't go wrong with food, beer, and stylish decor!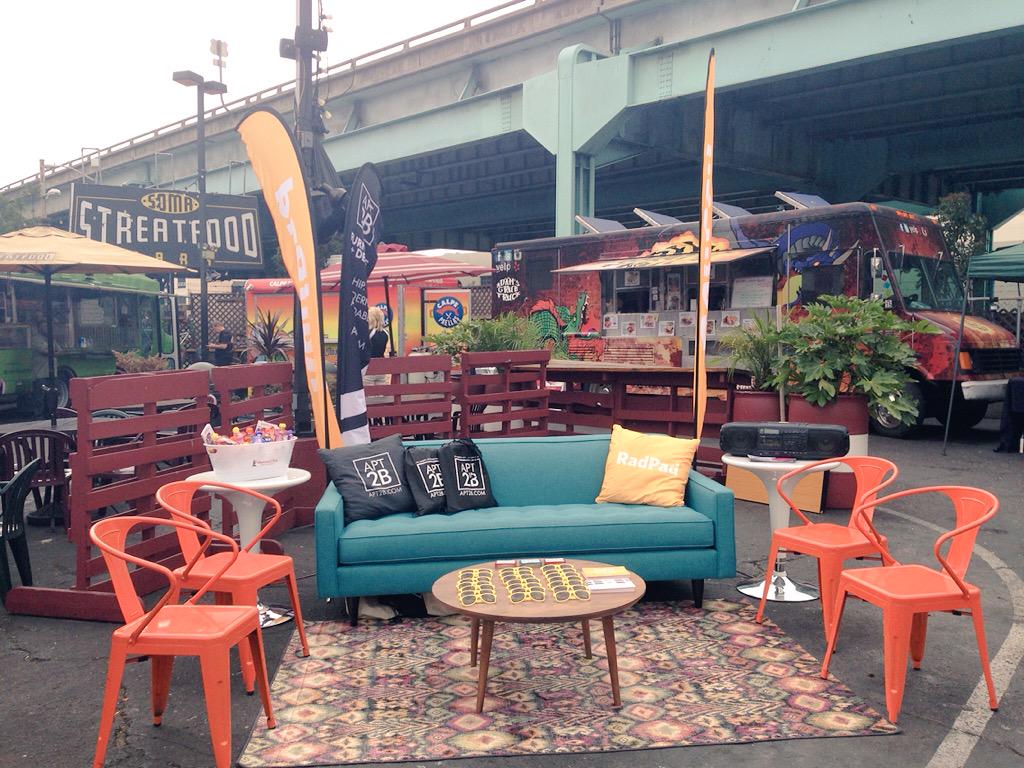 Have you spotted us yet? If you find us, make sure to take a pic with us and tag #2BRad for some love!
See you later,
The Girls from 2C