Speed dating is a weekly series with some of our favorite brand evangelists.  Today in the hot seat is Brandi Marie King, an L.A.-based actress and influencer.
Brandi Marie (@lovebrandimarie) is a Sacramento native currently living in L.A. following her dreams of becoming a TV & Film actress.  She randomly fell into becoming a social media influencer and vlogger and absolutely loves it.  It has even given her the opportunity to interview stars like Sandra Bullock and Cate Blanchett!  Brandi loves to dance and laugh, and thinks she is Beyonce at all times.  Brandi laid back on her luxurious new Apt2B Huntley Drive Upholstered Bed in BLUSH VELVET and indulged us in a round of Speed Dating.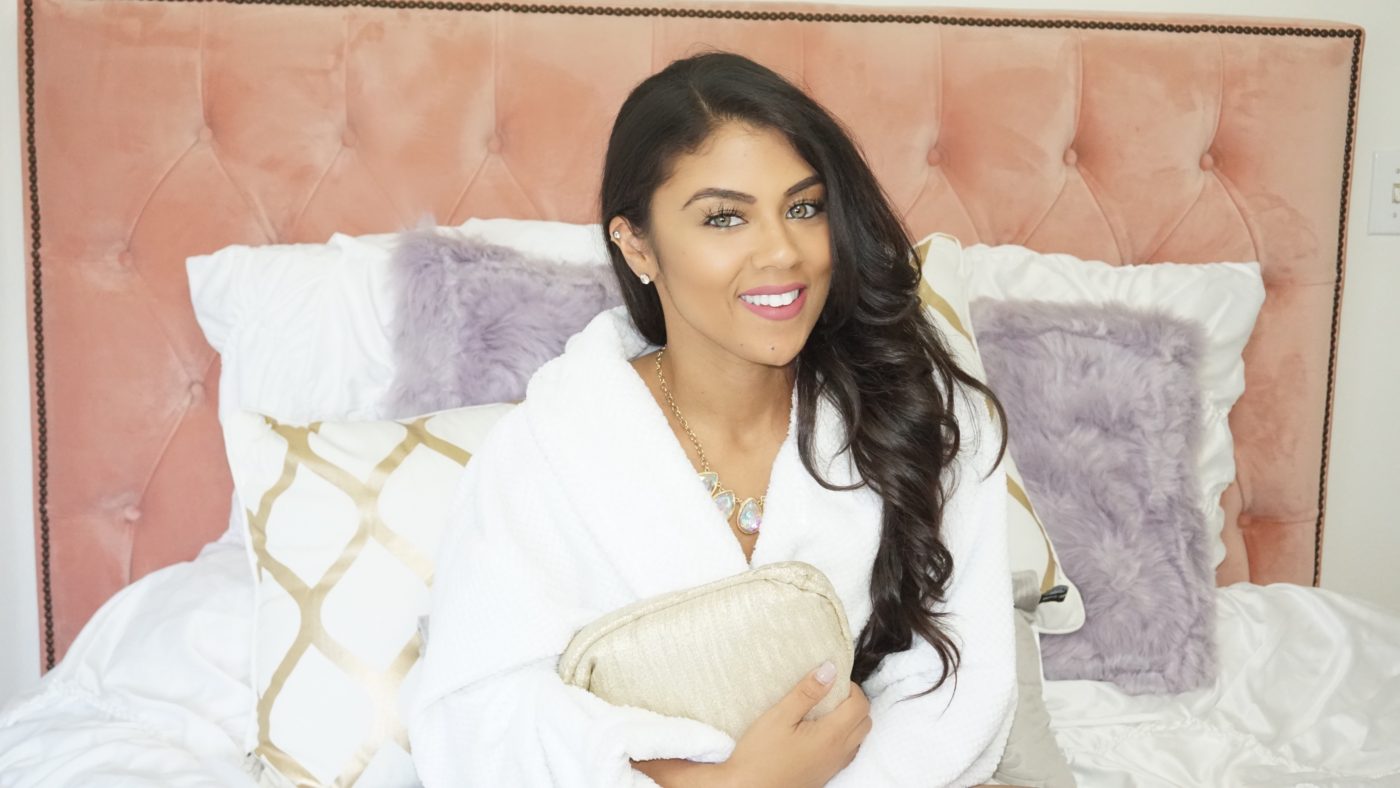 Round 1:
Lightning Round
What is your hometown?
Sacramento, CA
What show(s) are you currently binging on?
Insatiable, The Office, STAR, How to Get Away with Murder
What's your lucky number?
8

Are you an early bird or a night owl?
Night owl for sure!  I love sleeping in!
If you could sing a duet with anyone, who would it be?
Beyonce
What's your dream vacation destination?
Dubai
What do you collect, if anything?
I still have a collection of Beanie Babies…
What's your life's motto?
Don't worry, be yonce.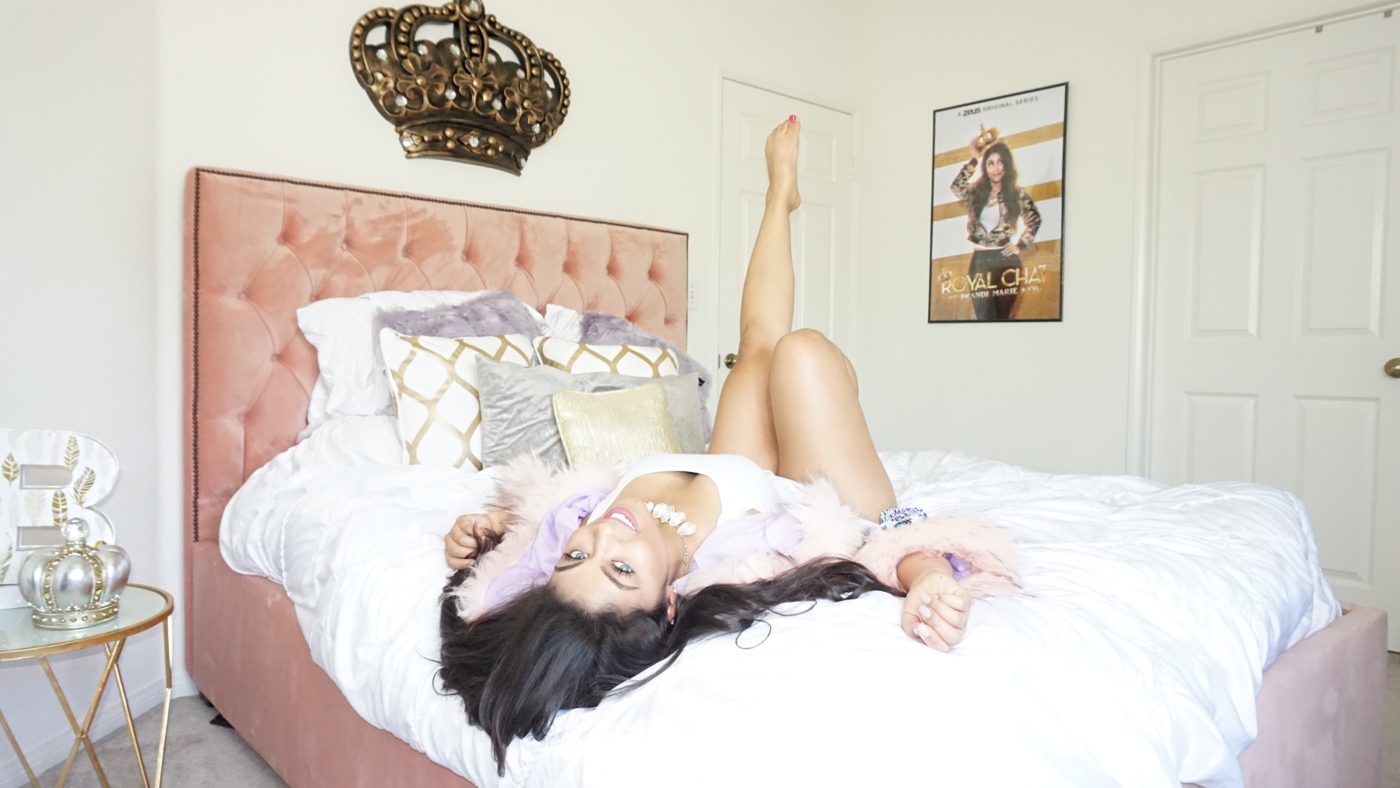 Round 2:
Favorites…
Beer or Wine?
I don't really like either, can I have a margarita please?
Springsteen or Jay-Z?
Jay-Z
Stripes or solids?
Solids, more like Gold
Cats or Dogs?
Dogs, but cats are so funny
Favorite color & least favorite color?
Purple & Orange
What's your favorite ice cream?
Cookies & Cream
Favorite junk food?
Really buttery movie theater popcorn
Favorite song to sing in the shower?
"Remember the Time" by Michael Jackson

What is your favorite smell?
Tropical scents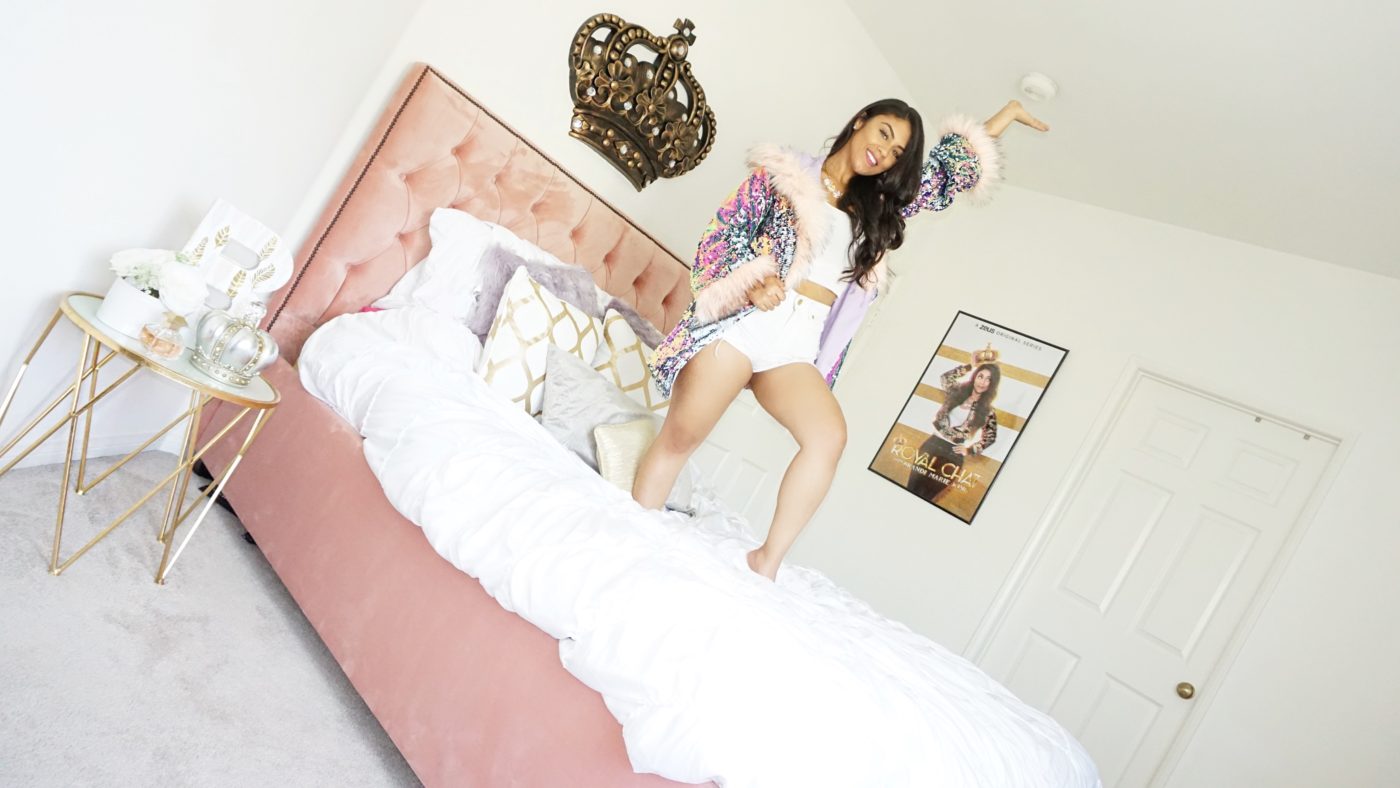 Round 3:
Don't Even Go There…
What's the most embarrassing song we would find on your iTunes (in your music collection)?
One of the original songs from the Pitch Perfect soundtrack.
If you could be on one reality show which one would it be?
Dancing with the Stars!
What's a hidden talent you have (that not many people know about)?
I know so many movie quotes.
Who is your style icon?
Michael Jackson, Zendaya, Beyonce... I like a lot of different styles!
Who would play you in the movie version of your life?
Probably my niece- she's only 6, but I know she would nail it.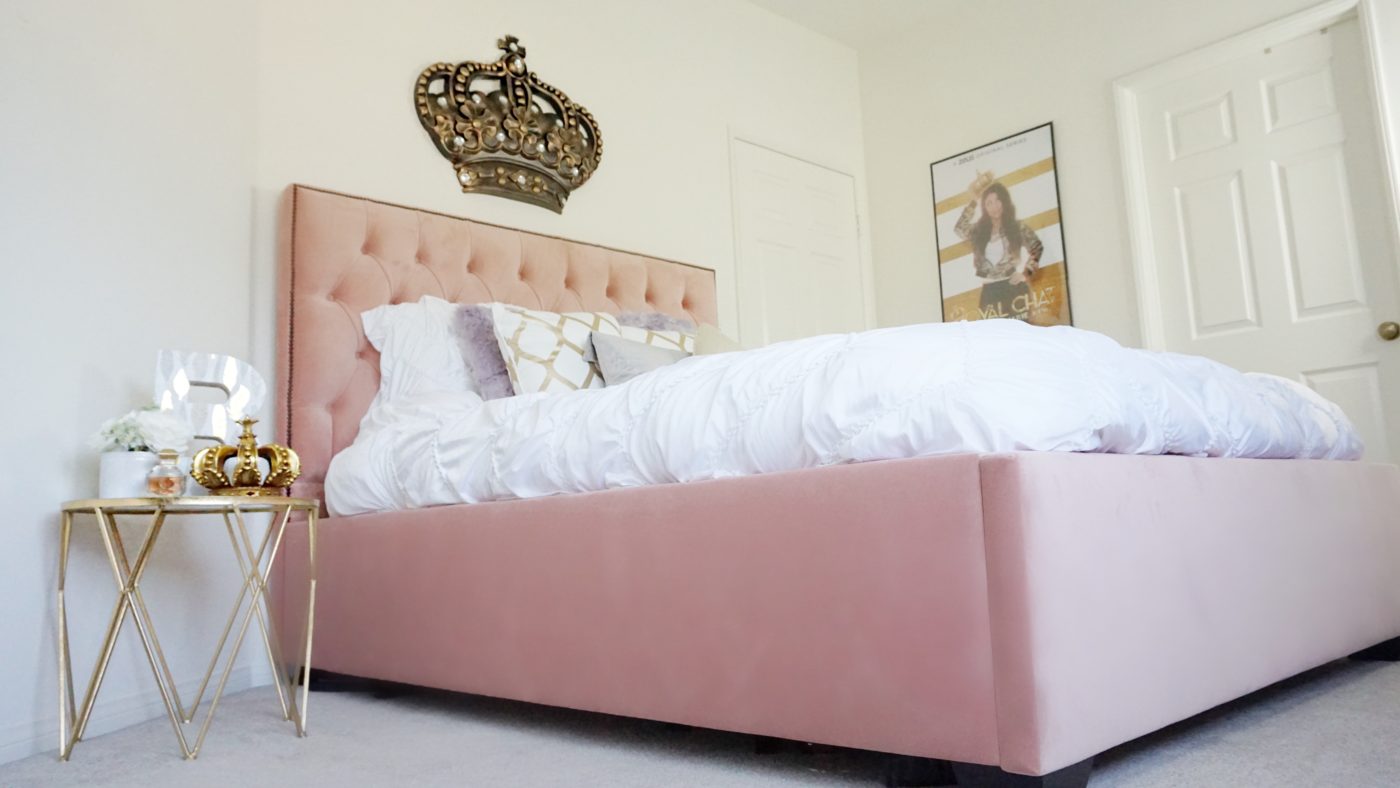 Round 4:
Sinner or Saint?
What's your guilty pleasure?
I Love Lucy
What's your spirit animal?
A chimp???
What superpower would you want and why?
Time travel, because I'd like to visit different time eras, past and future, and learn new things.
What is your biggest pet-peeve?
Repetitive noises like tapping
Who is the most famous person you follow on social media?
Will Smith
Who is the most famous person that follows you on social media?
Kevin Hart
If you could have drinks with any 3 people, living or dead, who would they be?
Michael Jackson, Beyonce, & Lucille Ball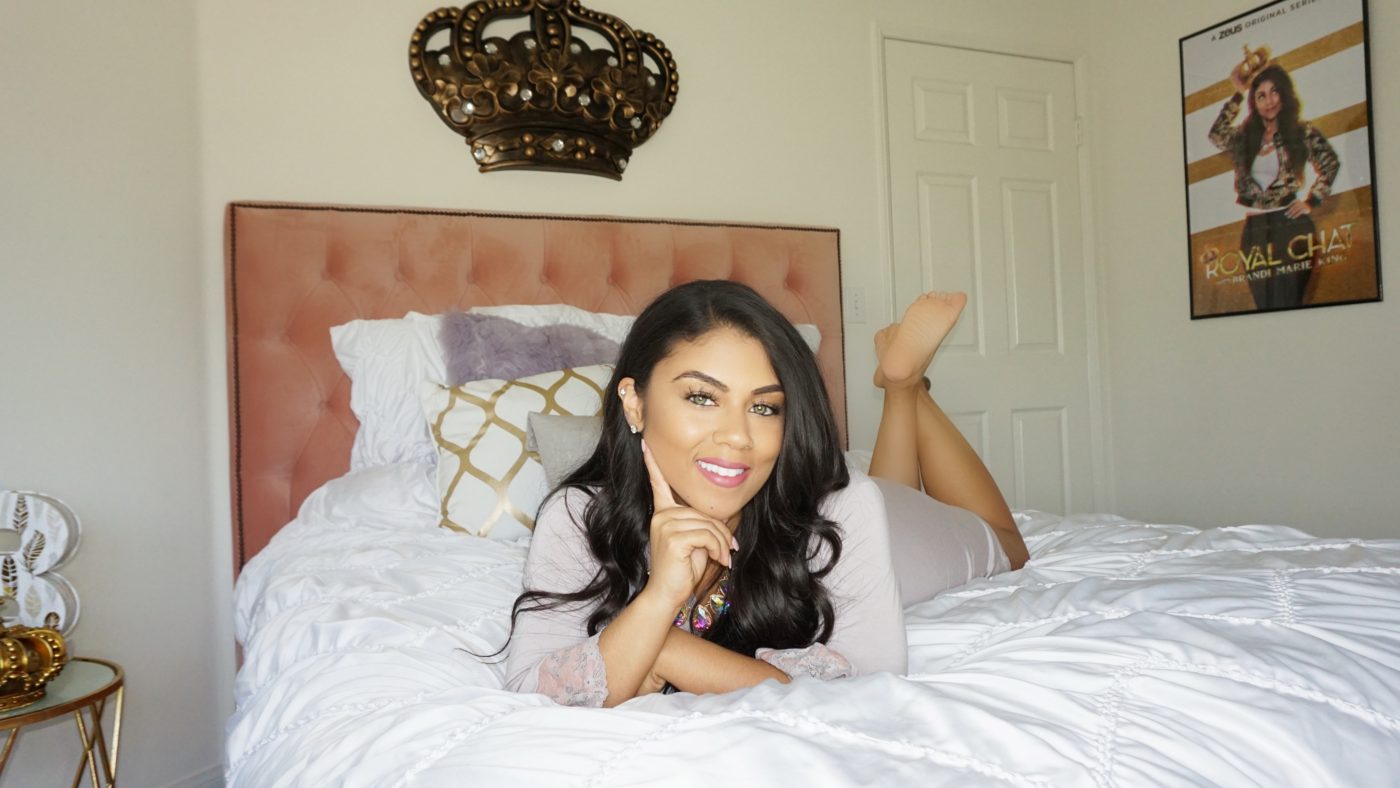 Apt2B Products Featured: Huntley Drive Upholstered Bed in BLUSH VELVET
Crushing on Brandi Marie?  Be sure to follow her on social media!
Instagram: @lovebrandimarie
Twitter: @lovebrandimarie
Facebook: @lovebrandimarie
YouTube
---