Speed Dating is a series where we get to know some of our favorite brand evangelists, whether they're artists, designers, entrepreneurs, activists, or full-time parents! Today in the hot seats are Lauren Mayhew (@lolomayhew) + Blake Jamieson! (blakejamieson.com). 
Lolo Mayhew is an American Singer/DJ and Actress. She has toured the US, South Africa, Belgium, Holland, Dubai, and Tokyo to enthusiastic crowds. She has also starred in Showtime's "Dexter," "CSI," "Law and Order," and most recently FOX's "9-1-1."

Blake Jamieson is a pop artist from San Francisco, California. His vibrant pop art portraits are inspired by street art. Jamieson has painted portraits for over 150 professional athletes and celebrities, including Antonio Brown (Pittsburgh Steelers), Joe Montana (San Francisco 49ers), Howie Mandel (America's Got Talent), Rick Harrison (Pawn Stars), and more.
We asked Lauren and Blake to sit back and relax on their Virgil 2pc Sectional RAF in Chicago Blue and answer some of our burning questions.
Round 1:
Lightning Round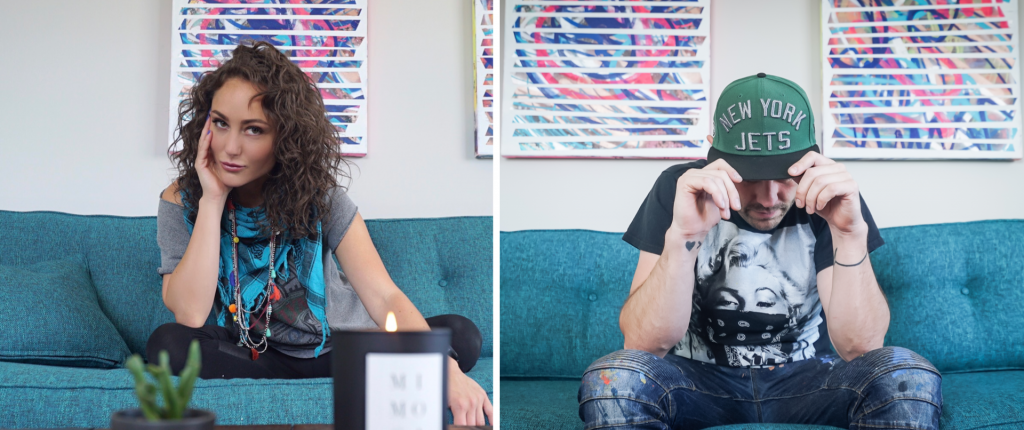 What is your hometown?
Lauren: Tampa, FL
Blake: Novato, CA (In Marin County, just north of San Francisco)
What show(s) are you currently binging?
Lauren: "Friends from College," "The Marvelous Mrs. Maisel," Any Netflix Stand Up Comedy special!
Blake: Parks & Rec
What's your lucky number?
Lauren: 27
Blake: 23
Are you an early bird or night owl?
Lauren: Definitely night owl
Blake: Night owl
If you could sing a duet with anyone, who would it be?
Lauren: Hmmmm hard! Pitbull, JT, or Halsey
Blake: Lauren Mayhew
What's your dream vacation destination?
Lauren: I want to go to Egypt and see the pyramids!
Blake: Santorini
What do you collect, if anything?
Lauren: Moments
Blake: Lucky rocks
What is your life's motto?
Lauren: You can't get what you don't ask for
Blake: Collect moments, not things
Round 2:
Favorites…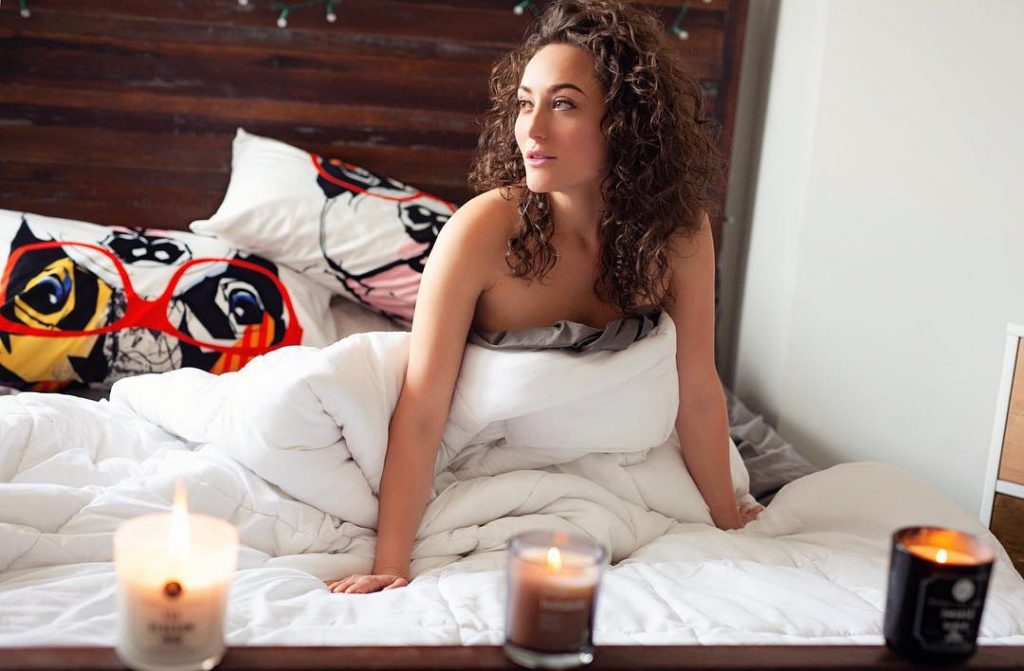 Beer or wine?
Lauren: Wine
Blake: Beer
Springsteen or Jay-Z?
Lauren: Springsteen
Blake: Jay
Stripes or solids?
Lauren: Stripes
Blake: Solids
Cats or dogs?
Lauren: Dogs
Blake: Dogs (but I like both)
Favorite color and least favorite color?
Lauren: Fave = jungle green / least fave = puke green
Blake: Favorite = blue. No least favorite.
What's your favorite ice cream flavor?
Lauren: Mint Chocolate Chip
Blake: Mint Chocolate Chip
Favorite junk food?
Lauren: Flaming Hot Cheetos
Blake: Chick-Fil-A
Favorite song to sing in the shower?
Lauren: Summertime
Blake: I usually listen to audiobooks while in the shower
Favorite smell?
Lauren: Gardenias
Blake: Spray paint
Round 3:
Don't Even Go There…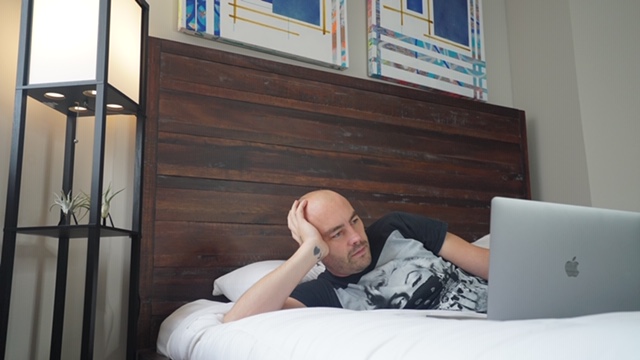 What's the most embarrassing song we could find in your music collection?
Lauren: The whole 'Rent' musical? Haha!
Blake: I used to make music in college and have some pretty cringe-worthy early ones in my library
If you could be on one reality show which one would it be?
Lauren: 'The Amazing Race'!
Blake: 'Million Dollar Listing' buying my dream home!
What's a hidden talent you have?
Lauren: I train in MMA
Blake: I can fold a fitted sheet!
Who is your style icon?
Lauren: Ooooo tough. Beyonce?
Blake: Jean-Michel Basquiat
Who would you want to play in the movie version of your life?
Lauren: Hopefully ME!
Blake: Robert Pattinson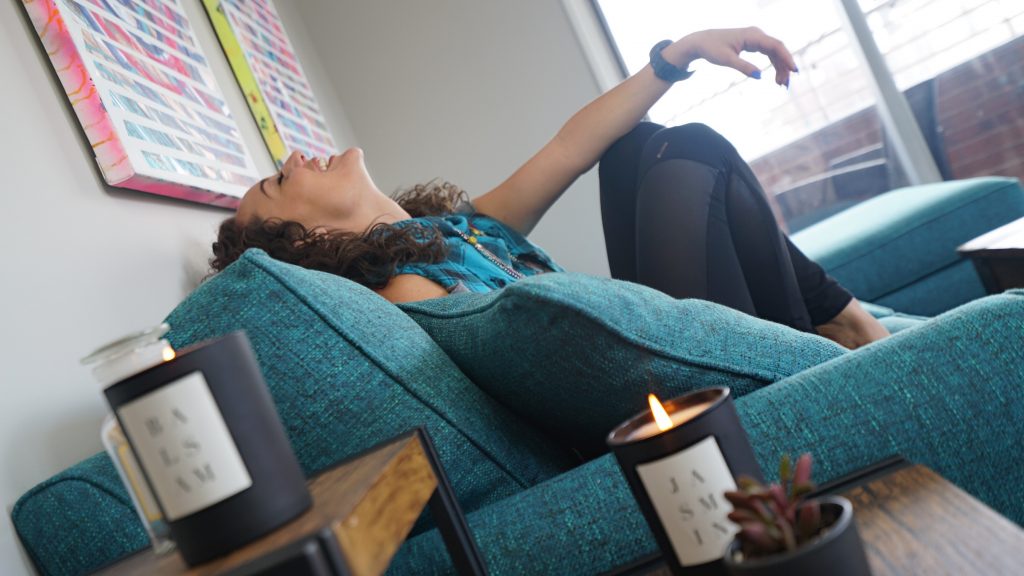 ---