There's no place like home for the holidays. But it's up to you to make sure that your home is actually ready for the holidays. Because they're coming whether you're ready or not! The second that Halloween is over the stores will switch out the plastic pumpkins and candy corn for plastic pine trees and candy canes. And that means it's time to get serious about your holiday planning. But – if you're reading this now – you still have time to make your holiday home as beautiful and special as you always imagined it could be. And we're going to help. We're having a "Get Holiday Ready Sale" starting today! It will last through November 5th and it features up to 25% off the site and up to 50% off in the Outlet! And, just like Santa, we'll provide the free delivery.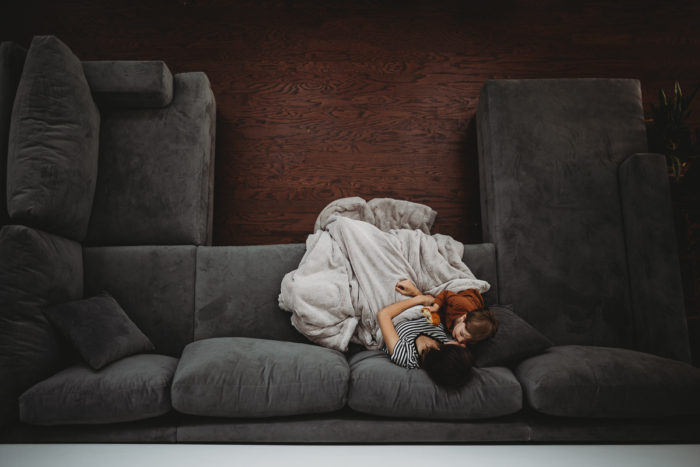 The More The Merrier – Unless You're Unprepared!
There's nothing that adds stress to the holidays like the impending arrival of guests. Put yourself at ease by taking care of any loose ends now! Step one: make sure everyone has a place to sleep. Let's face it – your mother-in-law isn't going to be happy if she has to sleep in your kid's twin bed. And your kid isn't going to be happy if they have to sleep on the floor. Thankfully we have the solution! There's still time to get a brand new, built-to-order sleeper sofa or sleeper sectional from Apt2B! With Queen size sleepers, Full size sleepers, Twin size sleepers, and big 3 piece sleeper sectionals, there's a comfortable and pleasant solution to all your guests' bedtime needs. The Melrose 3pc Sleeper Sectional is big enough to sleep an entire family of four! We also have daybeds and urban sofa beds that can provide the perfect sleeping solution in a smaller space. Order your sleeper sofa now so that you can get it delivered to your home in time for the holidays!




Brentwood 2p Sleeper Sectional in SILVER | Nora Queen Size Sleeper Sofa in STONE
Be The Host With The Most
Now that everyone has a place to sleep it's time to think about the next most important thing – where they're going to eat. Do you have a table that can seat everyone in the family? Do you have enough chairs? With lots of guests sitting around the dining table it might even make sense to invest in a dining bench or two! Unless your family has boundary issues, in which case a standard set of dining chairs might be best. We have lots of great options that work for any scale and style. None of your adult guests are going to have to sit at the kids' table – unless you want them to!




Sylmar Side Chair WALNUT/NATURAL | Westridge Dining Table | Lancaster Dining Table | Honey Comb Bench
Add Little Touches For A Big Impact
When it's the holidays you always want to dress to impress. Your home is no different! It doesn't take very much effort to dress up your home so that it looks as fresh as new-fallen snow. Have you ever swapped out your artwork for something newer and more interesting? When's the last time you changed the lighting? These two changes can have a significant impact on the way you and guests experience your home. And we've got some great new pieces of art that are sure to start some conversations! Even better, these changes are simple and cost-effective ways to create a meaningful change in your home's aesthetics.


Andreas Lie ARCTIC GRIZZLY BEAR | Naomi Floor Lamp
Don't Forget The Most Important Thing…
Enjoy time with your family! The holidays can be a stressful time, but it's important to remember that the season is supposed to be about spending quality time with friends and family. Take some of the stress away by getting yourself set up for the holidays now! That way you and your family can relax in your new home over the holidays.
---