Wanderlust (noun): a strong desire to travel. Or, you know, lusting (hard) to wander. And when the only wandering you've done recently is between your living room and your kitchen (throw in a grocery trip or two), it's time to implement Fakecation 101: faking vacation until you make it...out of your home again. Whether you're craving the casual meandering way of lake life, the tropical easy-breezy nature of beach life, the hustle and bustle of city life or the mystic energy of the desert, our new Wanderlust Collection is here to fill the void left from your canceled summer plans. When your sofa looks like this, every day is a vacation.
Desert Life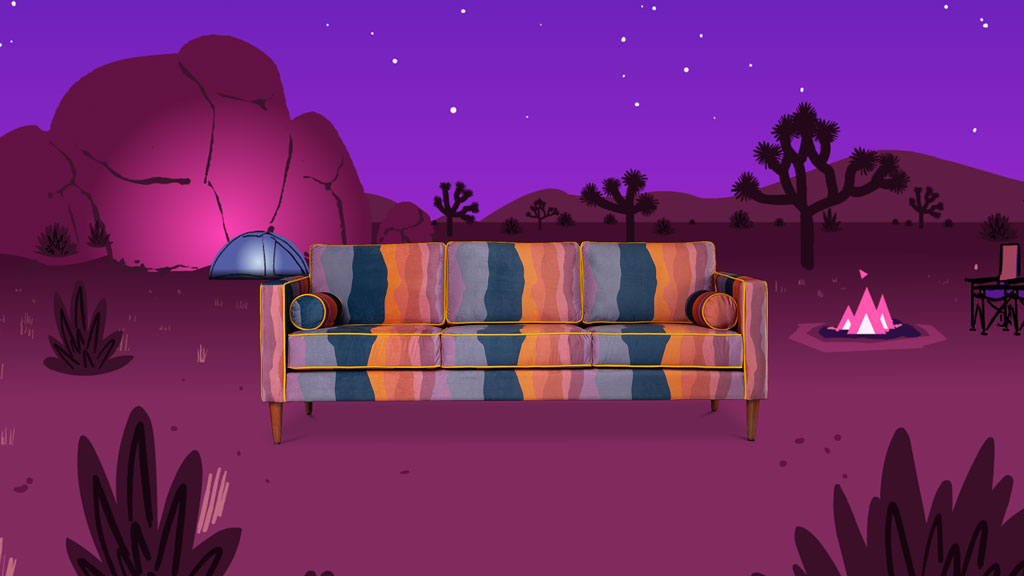 Our best-selling Samson Sofa gets a punchy makeover in a limited edition printed velvet (a creation by artist Rochelle Storts of Little House in the Orchard) reminiscent of those killer desert sunsets and purple-dusted mountain ranges you'd be hard-pressed to find east of the Mohave. If those cotton candy-colored dusk vistas aren't in the cards this year outside, they can be had inside, right at home, in your living room.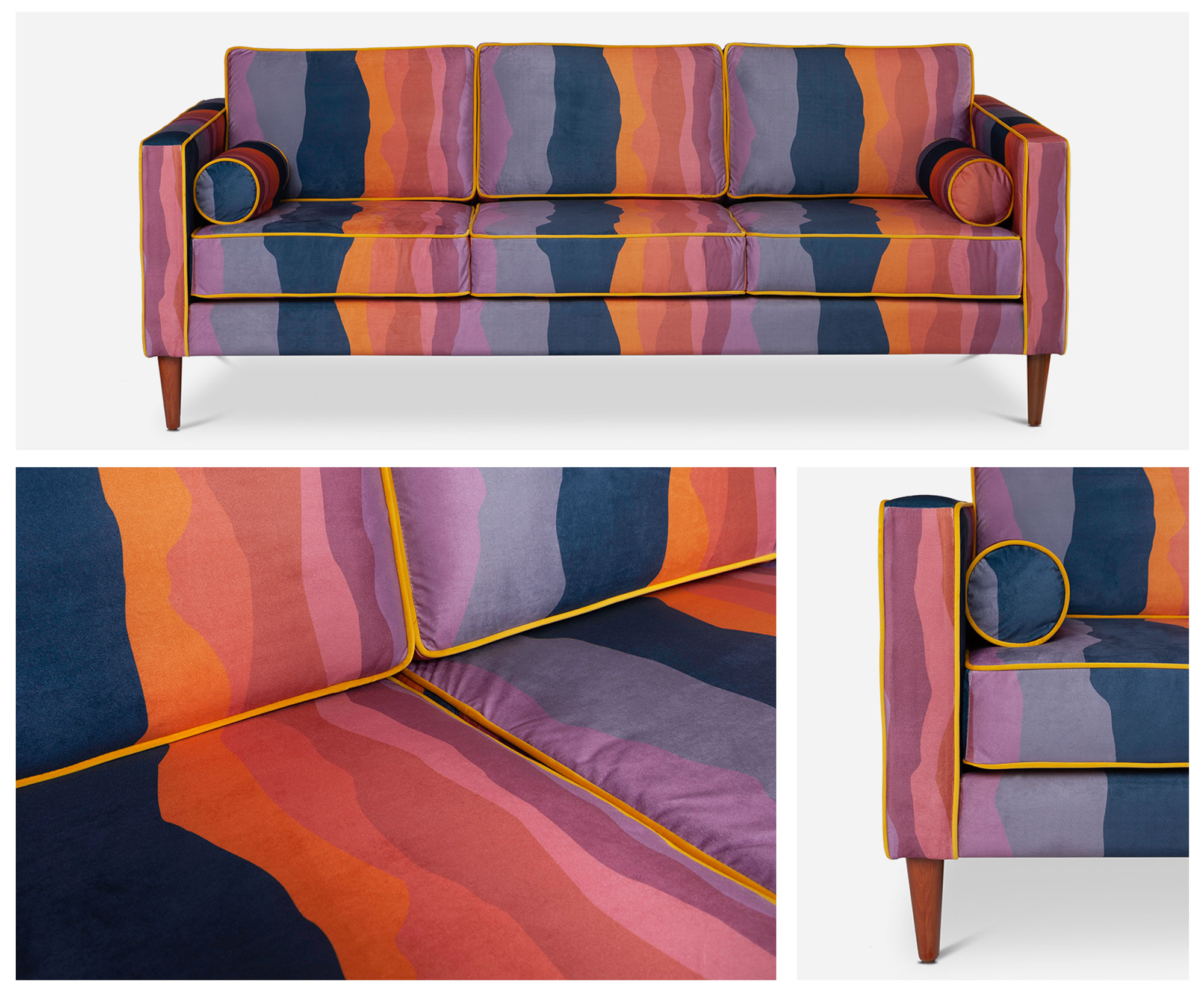 Lake Life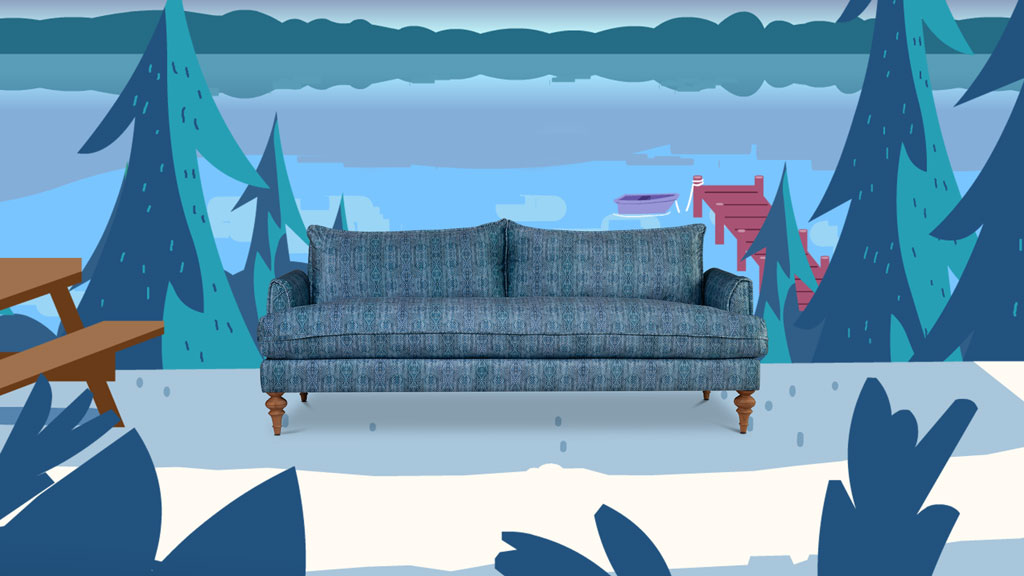 Lake life is the epitome of summer vibes: hanging on the dock, puttering around in the pontoon, soaking in the subtle sounds of sloshing water and swaying pine trees. Grab a corner of our cushy, top-rated Saxon outfitted in a printed velvet (by artist Holli Zollinger) with serious throwback summer-camp vibes. This one is all about that casual blue-jean Americana that conjures leisurely afternoons by the waterways.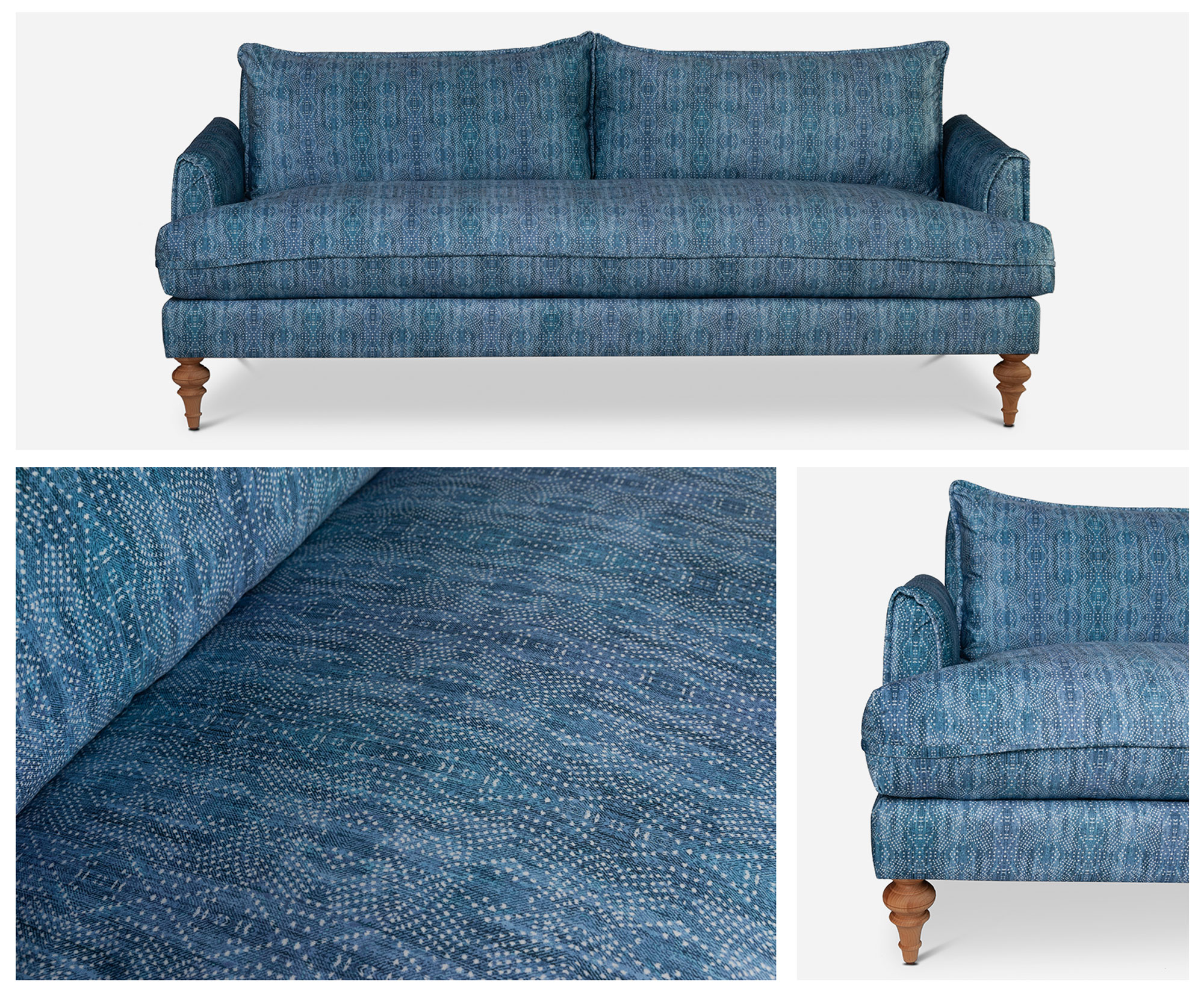 Beach Life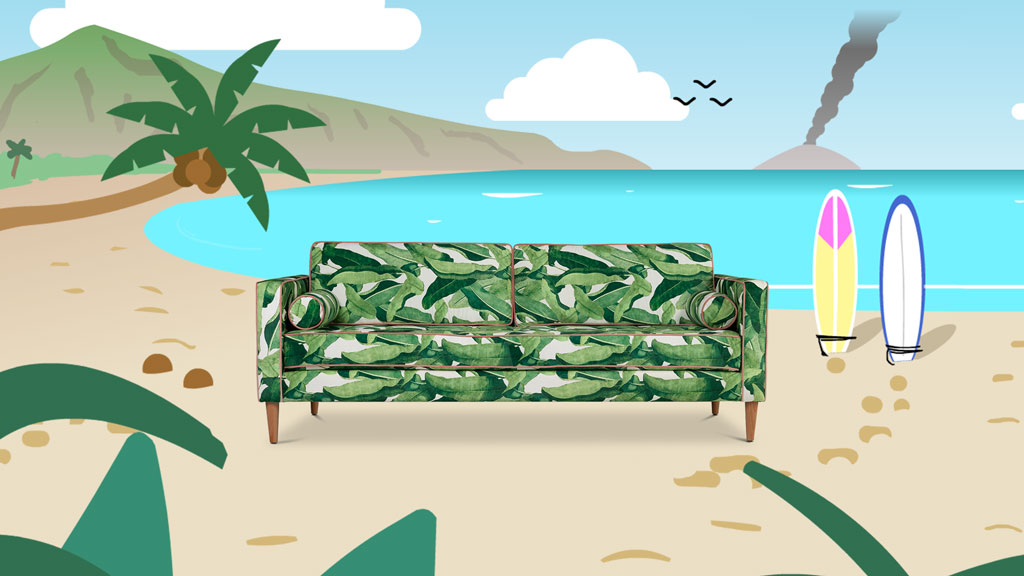 If you thought summer would be more shore lounging than phone swiping, our Beach Life sofa is for you. Our customer-favorite Delilah gets dressed for the tropics in a limited edition banana leaf print velvet (by artist Amelia Steele) with blush velvet contrast piping. It's as close to that pina-colada-in-hand, feet-in-the-sand vibe as you're going to get without overpacking for a trip to the coast. Can't you smell the ocean breeze and the sunscreen spray stinging your nostrils? We can!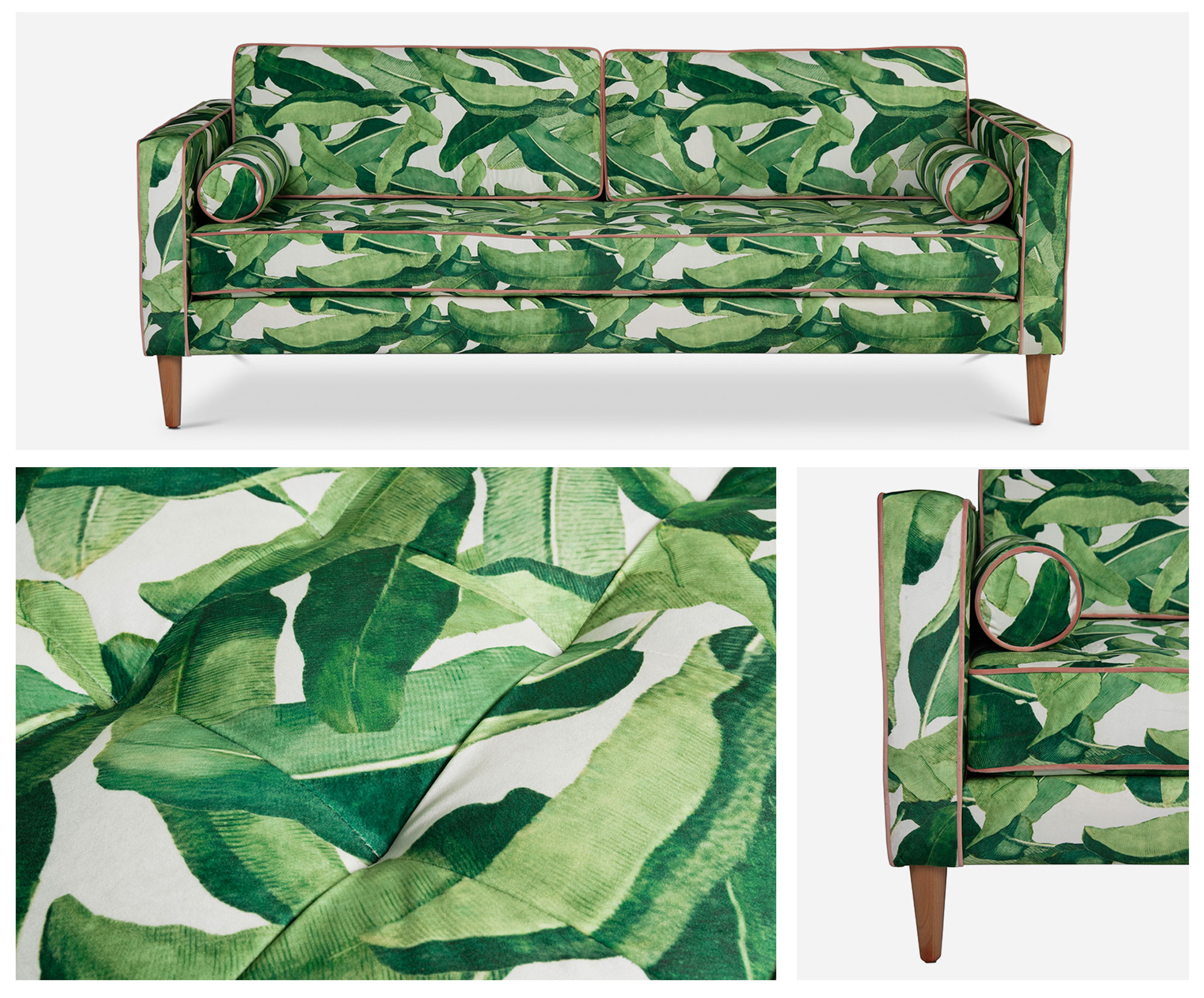 City Life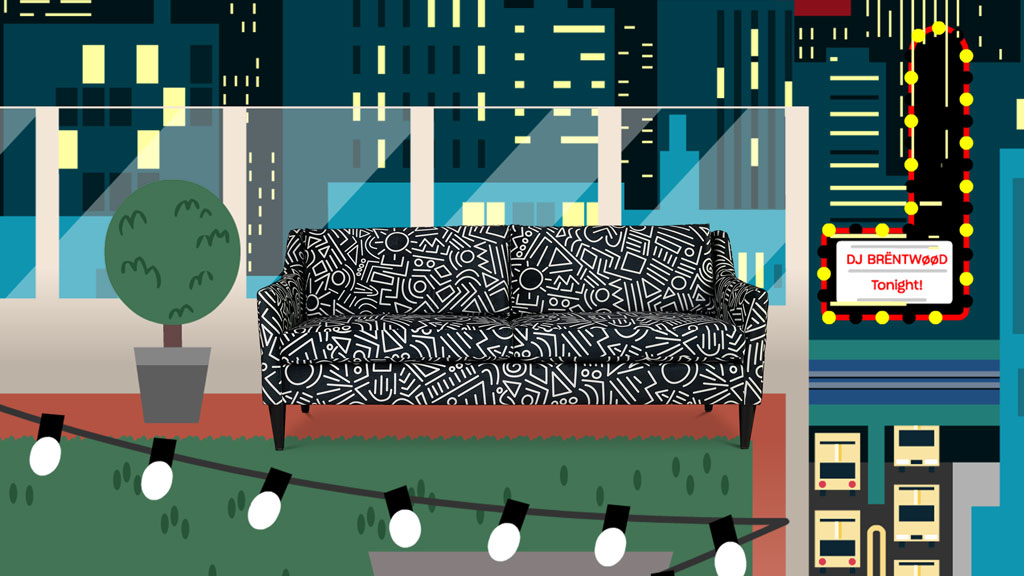 Ahh, the exuberance of the city in the summer. Concert hopping, rooftop happy hours, movies in the park: For our City Life sofa, our modern Sutton silhouette gets the downtown treatment in a punchy black and white graphic velvet. Everyone sees something different in this print by Christine Weenk: Keith Haring-esque graffiti-like pop art, the buzzing energy of a metropolis or just a bunch of different shapes (melting pot, anyone?). No matter what, though, if you're a city slicker at your core, you've met your upholstery match.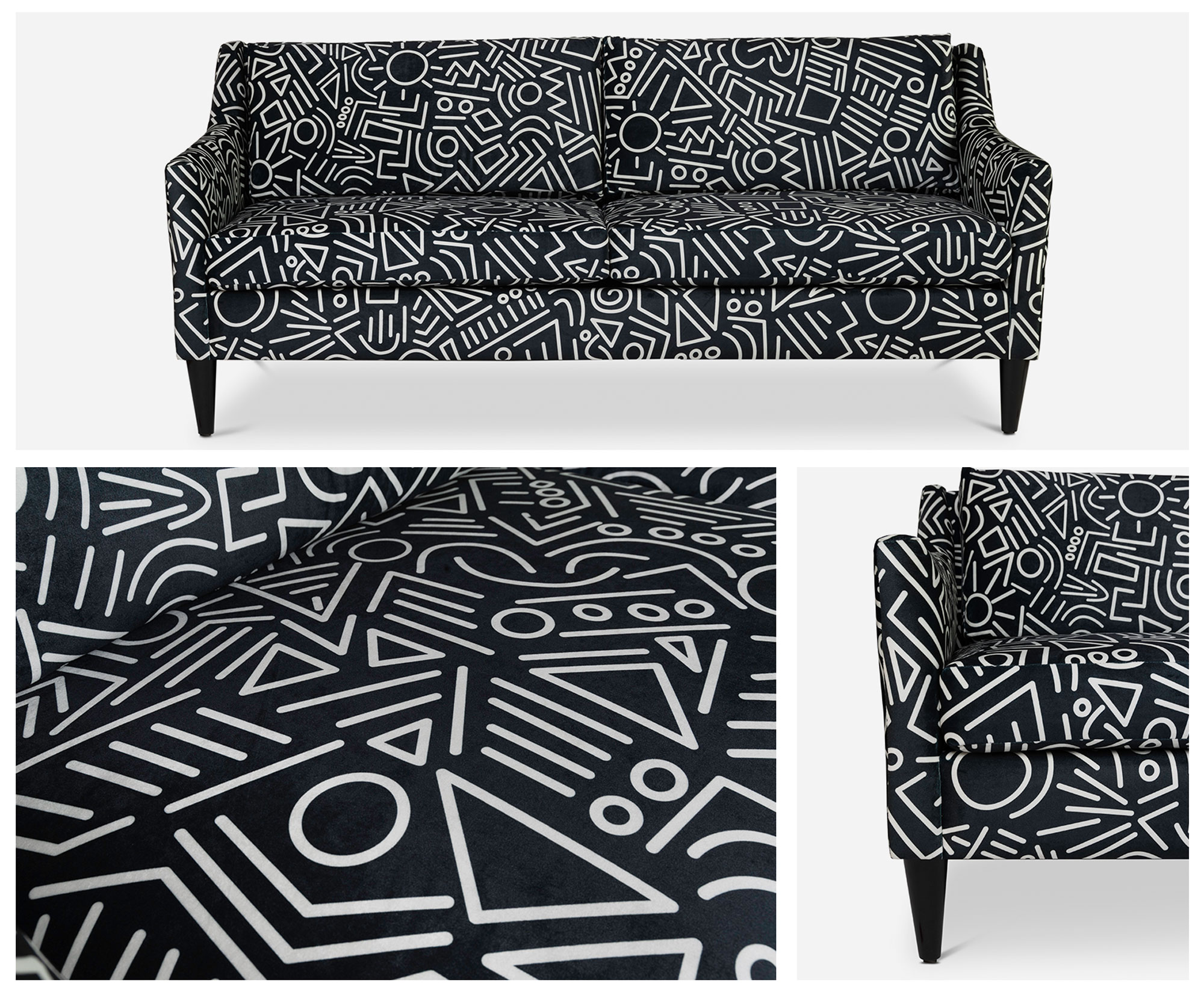 So…where's your living room headed to this summer? No matter which destination you choose—desert, lake, beach or city—you'll ride all the way there in ultimate comfort (because it's an Apt2B sofa, and you didn't actually go anywhere).
*illustration and video animation by Chris Paluszek, video editing by
---