They say that March is "in like a lamb and out like a lion". They're wrong. The start of this March has been anything but gentle. The lion definitely came early. We just hope the lamb is safe! While storms have been dropping buckets of rain across the country we've also had a storm of activity here at Apt2B headquarters. We've been working hard to bring you some of the best new styles and decor pieces on the market. And we think you're going to love them! Take a look at some of the fresh new styles we're unveiling just in time for spring!
Lovely Velvets
You may already know this about us, but we're all in on velvets. These fabrics are soft, durable, and hold up well against kids and pets. They also look chic as hell. What's not to love? We're excited to show off some of the brand new velvet items that we're now offering from our vendors! You'll find these fresh new velvets on side chairs, bar chairs, accent chairs, and more! You'll go gaga for the Lula line of chairs, get fired up for the hot new Broyles Arm Chairs, and the Rhodes Storage Ottomans will drive you wild. And don't forget to order free plush velvet fabric swatches if you're looking to purchase one of our Made in the USA sofas, sleeper sofas, or sectionals!




Making Wood Look Good
Is velvet a little too frou-frou for you? Not to worry – we've got some incredible new solid wood collections that are handsome, durable, and refined. Our new Midtown Collection is one of the finest collections we've ever showcased. The slatted front cabinets on the media stands provide a vintage flair on a truly modern piece. Gold-capped metal legs provide a punch of visual panache. Solid Acacia wood creates a stunning profile and a durable finish.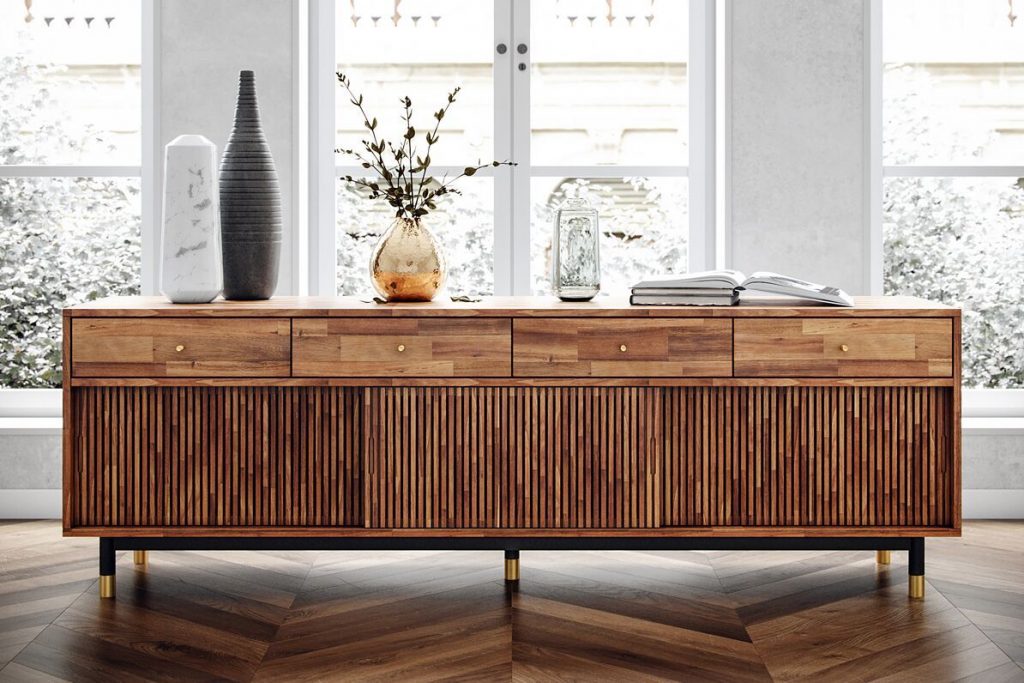 For a more laid back (yet no less stylish) look you might prefer our new Kingston Collection. This collection of rattan-panel pieces offer a unique take on cabinetry. The Kingston Bar Cabinet is a fun way to display all of your favorite beverages. And you'll want your alcohol readily-available for the spring! 'Tis the season for mimosas and mojitos.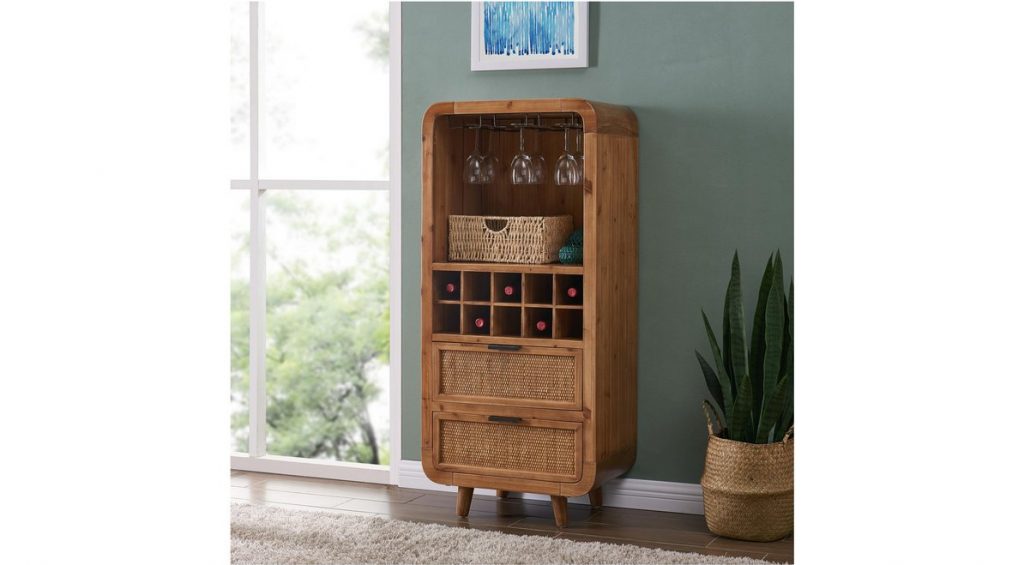 Looking for a contemporary take on wood design? Our Laurel Canyon Collection is absolutely stunning. Solid Oak, Pine, and Acacia are combined in a sophisticated chevron pattern that creates a hypnotizing visual effect. Elegant, nostalgic, and modern all at once, the Laurel Canyon Collection is unparalleled in its style.
Fresh Decor
Need a quicker home decor refresh for spring? We have lots of wonderful new decor items that you're going to love! Spring is all about flowers and plants. Show off your new blooms with our Ray Planter! This vintage style planter is an absolute charmer. Happy to have the sun finally shining again? Celebrate that celestial orb with our Oberon Wall Sculpture! We've only recently introduced a line of wall sculptures and we think they're a smart and classy way to add visual appeal to your space without relying entirely on framed artwork. We also have plenty of toss pillows that are a quick and easy way to revive your space. Speaking lambs, we have a ton of Shetland Toss Pillows that are fluffy, furry, and fun! Find your favorite color and get ready to snuggle.



We're Only Getting Started
We love bringing new products to our customers. We've added tons of new options to choose from, but there's always more to come! Make sure to check back to see what great new pieces we're featuring and which new pieces we think will look great in your home.
To see all of our newest pieces, make sure to check out our New Arrivals page! We're constantly adding new pieces so check in often!
---