Father's Day is right around the corner. Do you have a special gift ready for the dads in your life? Let's not be coy – we know that if you're currently reading our Apt2B furniture blog then there's a good chance that you're not a dad. Which is perfect, because it means that the dads in your life will never have to know where you found their incredible gift! You'll be able to surprise your father, husband, or grandfather with some handsome, unique home goods. Because (and we're still not being coy), not every husband is the power-tool-wielding-handyman that Home Depot depicts in all their Father's Day ads. Dads like home goods, too!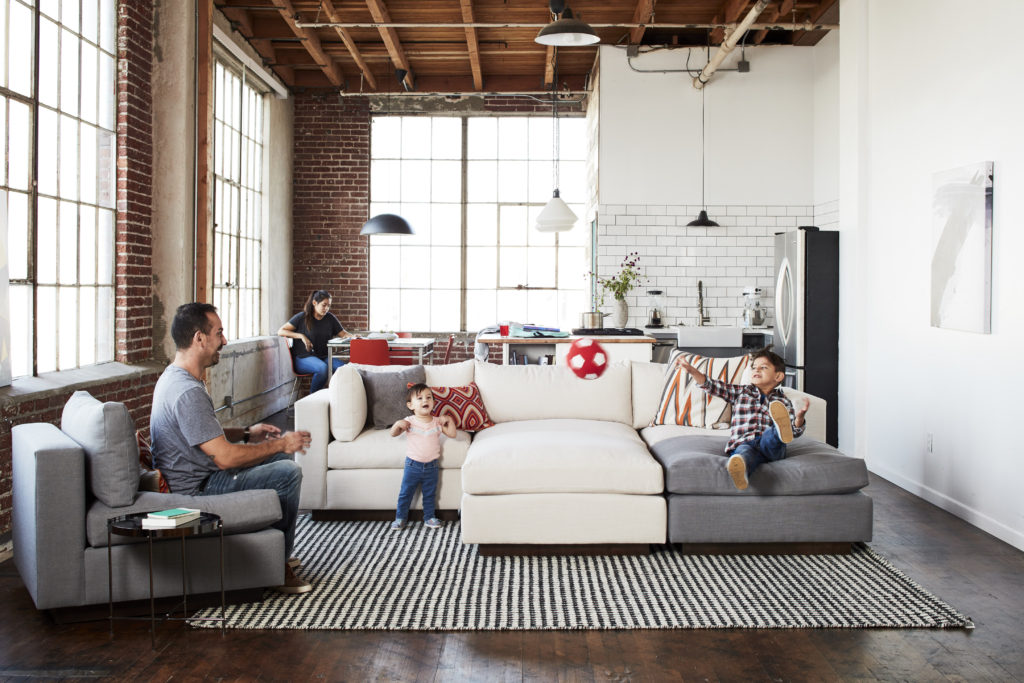 Help Dad Relax
Dads do a lot of work. Dads like to do a lot of work because it gives them an opportunity to relax guilt-free. But not all dads know the best way to relax (men are still just dipping their toes in the whole "self care" thing). Help 'em out this year by getting them a Father's Day gift that allows them to really enjoy their time off. Does dad like having his own chair while watching TV or reading? Then there's no chair better fit for a father than the Ginsburg Swivel Club Chair. Since fathers often end up taking their work home with them it's also smart to make sure that they feel comfortable while working from home. The Cabrini Office Chair will not only help dad relax, but it'll also look sharp while doing it. Does your dad or husband love music and vinyl records? One of our artistic credenzas like the Dazzle Apartment Credenza is a perfect, unique piece that's excellent for storing records and for placing a turntable. Want to provide small scale relaxation? Try one of our handsome toss pillows like the Burke!
Ginsburg Swivel Club Chair
Cabrini Office Chair
Dazzle Apartment Credenza by Three of the Possessed
Burke Toss Pillow
Dazzle Apartment Credenza by Three of the Possessed | Burke Toss Pillow | Cabrini Office Chair | Ginsburg Swivel Club Chair
Spruce Up The Man Cave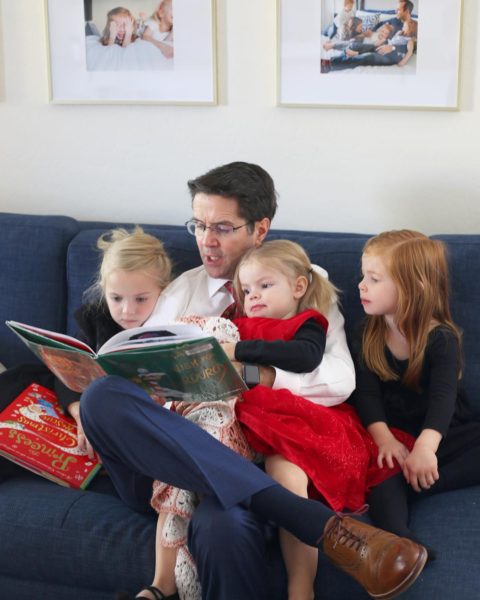 Men love to have a space that's all their own. Hence the popularity of the study, the den, and now the man cave. I suspect men have gravitated to the man cave in recent years because of their fondness for Batman and his bat cave (but that's just a personal theory). If your husband or father has a man cave then they might not want you to help decorate it. But let's continue to not be coy – the man cave probably needs some home decor. Being a cave it's probably pretty dark in there. One of our manly lamps like the Caroline Floor Lamp is a great option (just don't tell them it's named the Caroline). You could also provide a cooler way to store the man cave alcohol stash. Our Sawyer 4 Bottle Wine Rack works just as well for fifths of whiskey as it does for wine. And since it's easy for a guy to lose track of time in the man cave you might want to get him a clock so that he doesn't have an excuse for staying up too late. Our Mr. Clarke Wall Clock is a sharp addition to a man cave. If you want to be a little bolder then you could choose the Hemlock Bookcase. It's perfect for books, DVDs, video games, whiskey, framed baseballs, and whatever other novelties dads like to put on display.




Caroline Floor Lamp | Sawyer 4 Bottle Wine Rack | Mr. Clarke Wall Clock | Hemlock Bookcase
Keep It Simple
Dads can be a bit self-conscious when it comes to receiving gifts. Lots of dads will say that they don't actually want anything at all (this is a lie). If dad is going to put up a fight then it might be best to keep things simple. Some of our smaller home decor pieces are just right for the fussy father. The Clint Leather Magazine Stand is compact and sophisticated – just like that New Yorker magazine dad is always forgetting to read. The Delta Serving Tray gives a little more pomp and circumstance to that highball of Scotch dad likes on Sunday. Dads tend to be fascinated by mechanical devices. The Flipping Out Clock by Cloudnola will definitely impress the dad in your life. And what's a dad if he doesn't have cool items for his desk? The Jayne Desk Lamp is the perfect item to fiddle with when a father is pretending to work.




Clint Leather Magazine Stand | Delta Serving Tray | Flipping Out Clock by Cloudnola | Jayne Desk Lamp
Don't Wait Until The Last Minute!
We're posting this blog now so that you still have time to get your husband or father the gift he deserves! Don't wait until the last minute (like you did last year). We've also made it easier than ever for you to shop for the perfect Father's Day gift by creating an entire Father's Day Gift Guide! Check out the Father's Day Gift Guide now!
Want a chance to win an ENTIRE Father's Day Gift Package??? Of course you do! Enter the contest giveaway here! Not only will you get a $200 Apt2B Gift Card, but you'll also win tons of other cool prizes, too. Don't miss out!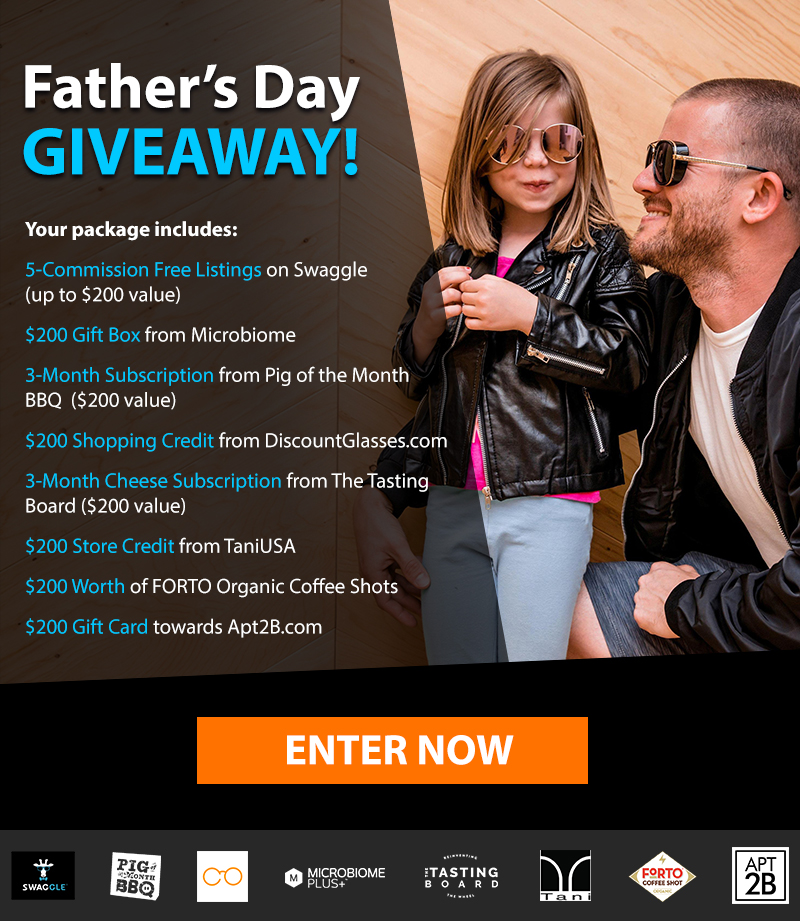 ---