Design trends are funny things. Sometimes, they come full force out of almost nowhere. Other times, they're like a leaky faucet...drips here and there until BOOM, the market is flooded. That's where we are right now with furniture, specifically. The second half of 2019 hinted to the rebirth of curved furniture (first made popular back in the 1950s), but now, it's like a big neon sign blazing in the design trend sky and it's flashing "CURVY THINGS ARE IT RIGHT NOW."
These sinuous forms aren't just in sofas or chairs, either. Arched details abound in architecture, curved mirrors are everywhere, undulating coffee tables = 💯. Certainly not for the decorating faint at heart, but if you're ready to break out of the straight and narrow to think outside the box(y) furniture and decor, a refreshing fashion-forward prize awaits you.
So what's the big deal with curves? Sure they give you that warm fuzzy feeling when you run your hands over them, especially if they're covered in cozy fabric to boot. But curves also lend themselves to those minimalist and relaxed vibes that tell your guests, "Hey, I've got a spot where you can lounge and it has your name on it." Curved furniture is inviting. It's cool. And it makes your living area feel more spacious and comfortable because let's be real, who likes sitting in a corner?
–> Shop Our Exclusive "Curve Appeal" Collection Now <–
Bringing the Curve Appeal
Beloved by our daring design-minded customers, our Monroe 3pc Sectional Sofa is not new to our line up, but it is more relevant than ever.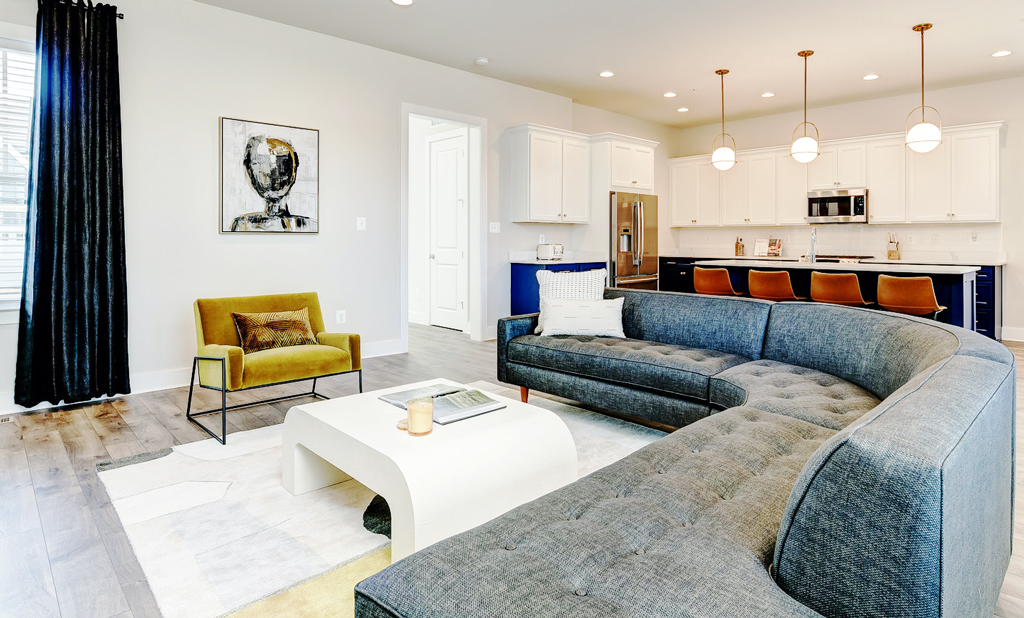 Look at that beauty in a room designed by Candice Prather. It's a curvy sight to behold. While we're sure the room would have been lovely with a straight-forward sectional, that unique silhouette really knocks it up to downright riveting. The curve of the Monroe 3pc Sectional Sofa pulls the room together and makes you feel part of the action. You could probably fit everyone you know on that sofa and still have room to lounge (because you always deserve room to lounge).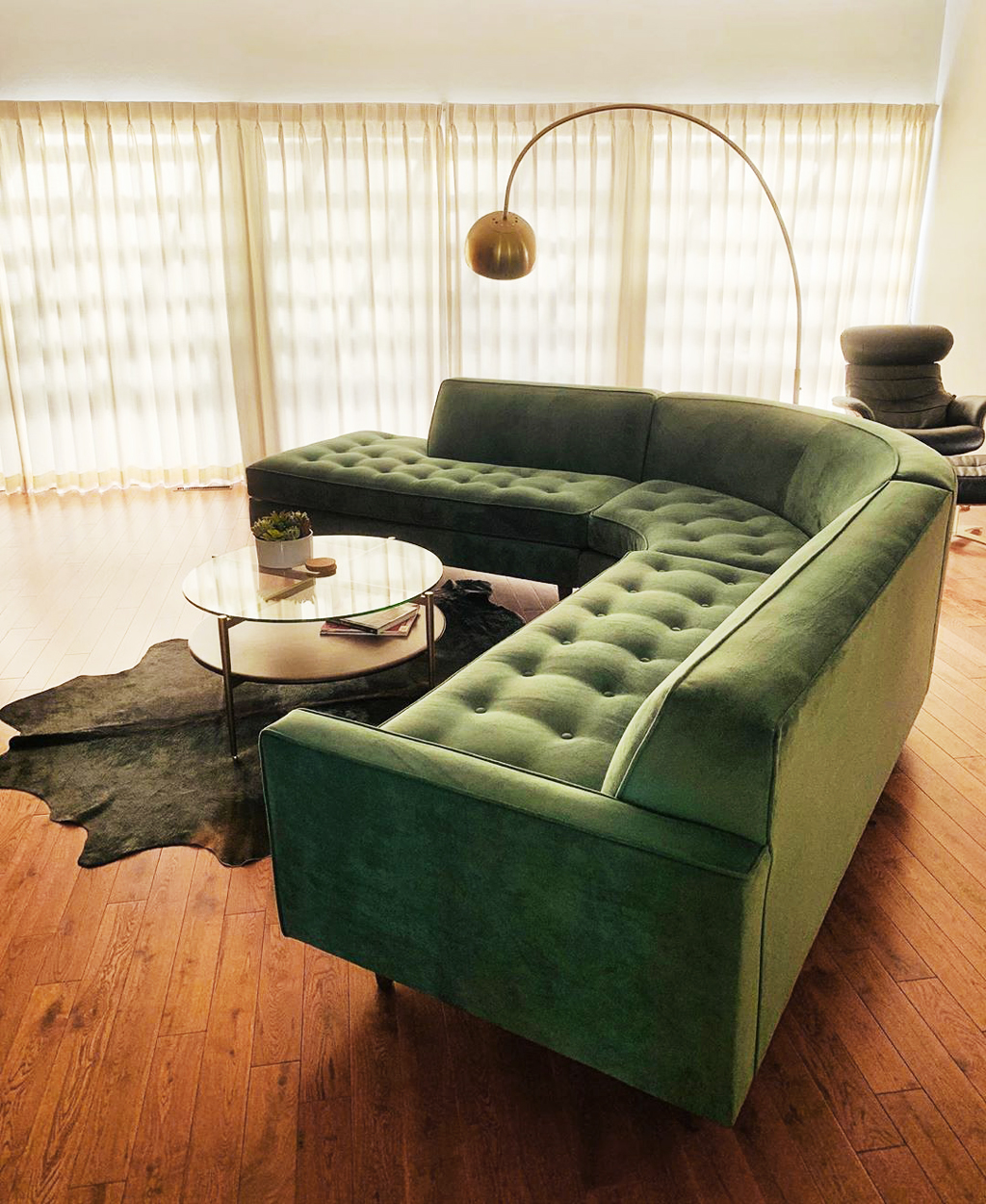 If you have an open floor plan, a curved sofa works especially well, as seen in the home of @theoldkimbelplace (above) and Kelly Oxford, designed by Orlando Soria (below). Besides, you're going to want to show off that shape...it would be wasted up against a wall or corner. Curved sectional sofas don't just look beautiful, they're also incredibly spacious. Think of how many friends, family members or even pets you could fit on these sofas.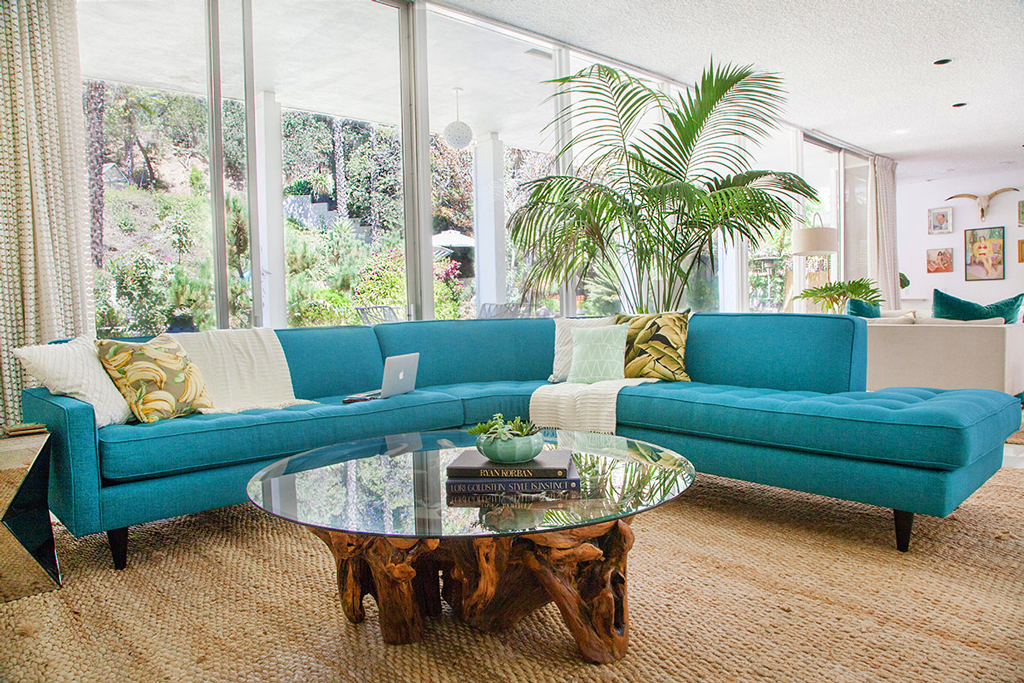 Photo by Sean Gin for Homepolish
The curvy trend doesn't just apply to sofas, of course, and it doesn't even have to be that dramatic. It can be a subtle rounded lift to a bench, a bulbous tufted detail, a sloping arm or back on a chair...stiffer, linear forms are nice and all, but some softness in silhouette goes a long way to relax the eye and also can seriously help the flow of a space. Curves are inviting, modern and a little sensual because you don't live in a model house, you live in a home.
To hop on board this undulating train (actually, that sounds terrifying IRL, sorry), check out the meandering shapes of some of our favorite trend-forward Apt2B pieces: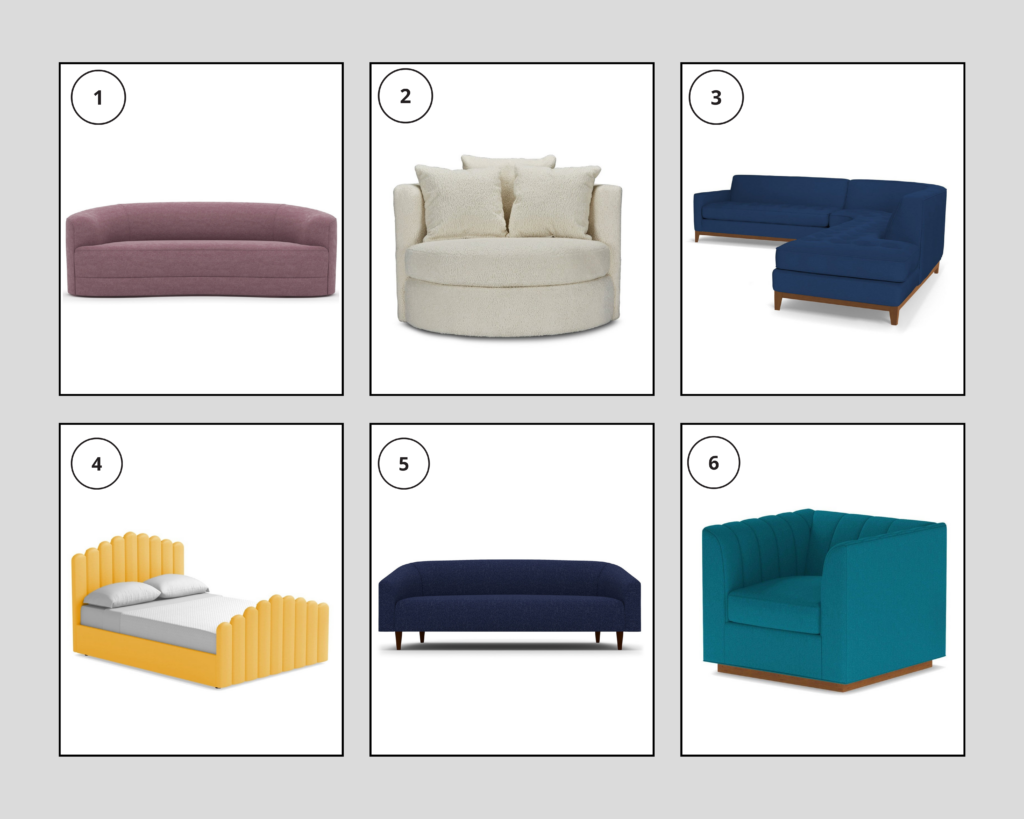 1. Sloane Sofa | 2. Vera Cuddler Swivel Chair | 3. Monroe Drive 3pc Sectional Sofa
4. Coco Upholstered Bed | 5. Laurel Sofa | 6. Nora Swivel Chair
There's more to see and shop on this collection page. We hope you leave this post with a little more boldness to forge forward with some updated shapes for your home decor projects. What do you think? Could you see this softer shape take root in your room's design? We'd love to know what you think in the comments below!
*Featured image courtesy Dazey Den
Interested in what else we've written about trends in design? More to read here:
---