Some people don't believe there's any value in having a nice headboard. Those people are wrong. Having a nice headboard is one of those things that can truly define the mood of a space. Your bedroom is the first place you see in the morning and the last place you see at night. In other words, you don't want to skimp on the headboard! But you don't need to break the bank, either. There are countless creative, unique, and affordable ways you can create and style a headboard. Here are some of our favorites!
Headboard As Art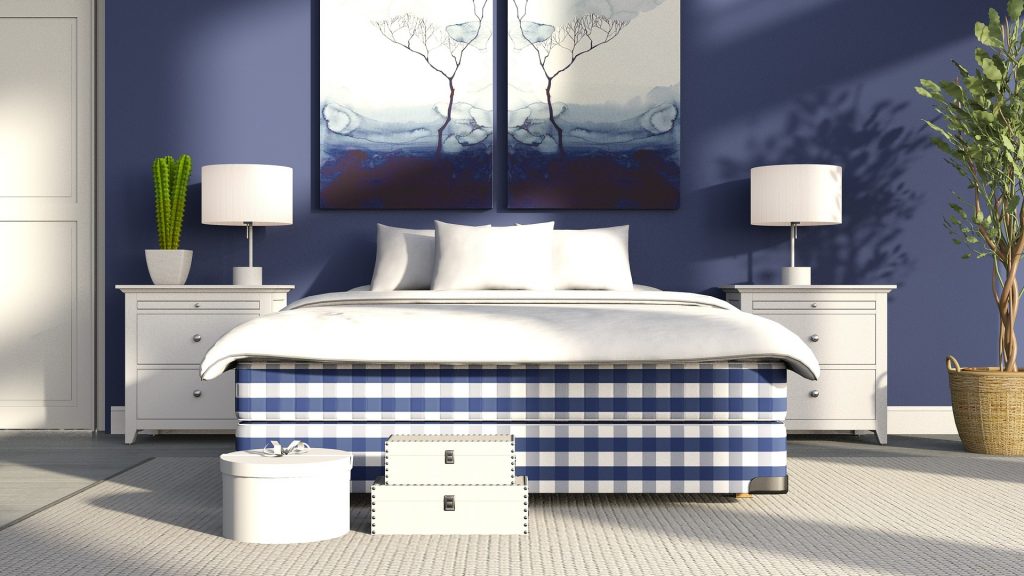 Headboards are already designed to function as artwork. So why not use artwork as a headboard? It's a simple and cost-effective way to create a beautiful tableau in your bedroom. Use a collection of our canvas prints or our wall sculptures to create a stunning wall above your bed! You can also display these items as a gallery wall. Follow the link to learn how!
Wallpaper Is Your Friend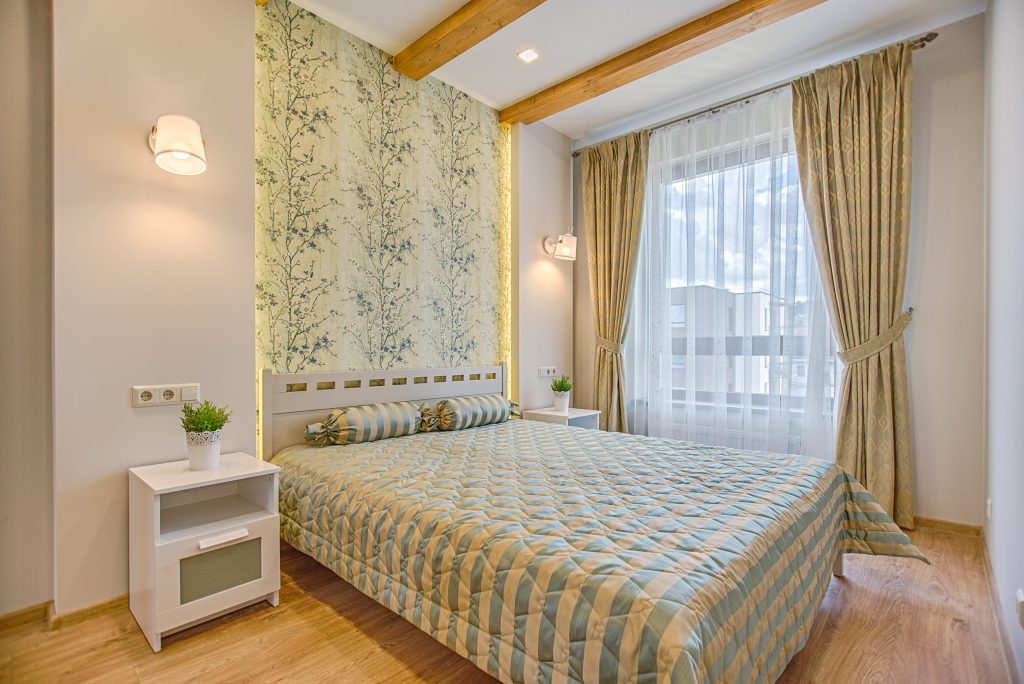 Want a really simple and creative way to make your "headboard" pop? Use wallpaper! Nowadays there are dozens of places to find temporary wallpaper so that you don't have to mess with the muss and fuss of old-fashioned glued-on wallpaper. Use a panel of wallpaper to define your bedroom's decor! Plus, wallpaper comes in hundreds of designs and patterns so you can really pick out something that feels unique.
Mirror Image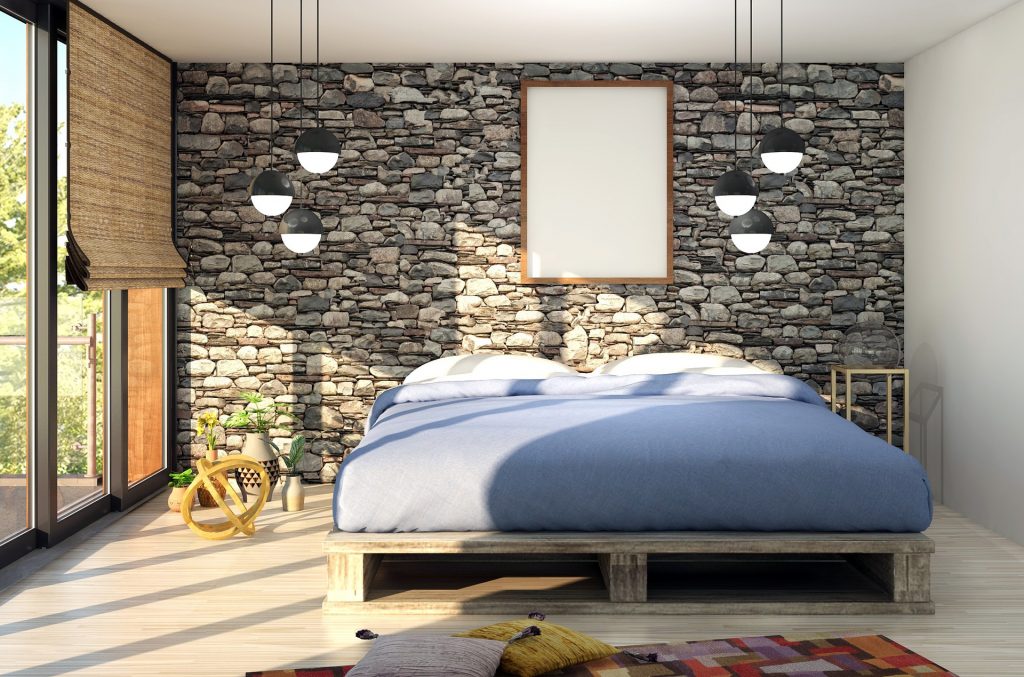 Mirrors are great for a variety of reasons. They're also great as a headboard! I mean, who needs artwork when you can stare at yourself instead? You can even combine a panel of wallpaper with a mirror to create a really nice effect (as pictured).
Wood You Make A Wooden Headboard?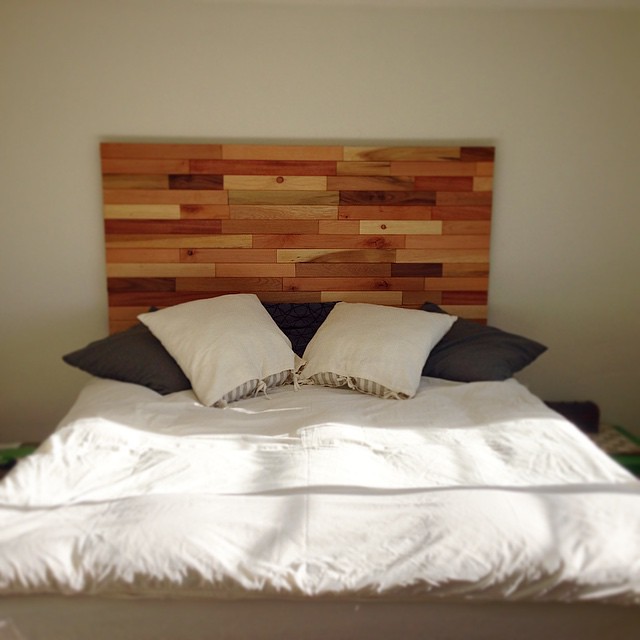 Just like wallpaper, faux wood paneling has gotten much less expensive and much easier to use over the year! You can create a beautiful headboard by simply sticking laminate wood planks on top of a plywood board. Play around with the wood planks to create a unique and inexpensive pattern!
Storage Space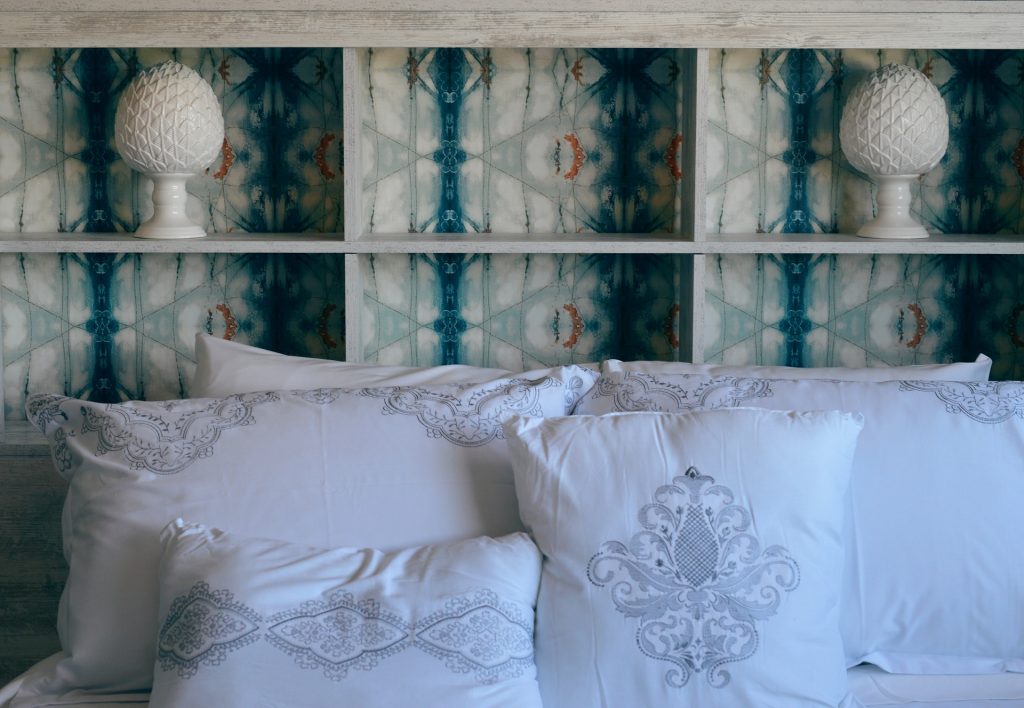 Make the most out of the space at the top of your bed by installing bookcases or shelves! This will allow you to decorate the headboard area with things you already own and love. You can achieve this effect by using a standard set of storage shelves that rest on the floor. That way you won't need to do any drilling. Let the shelves extend to the sides of the bed and you can even replace your nightstands with all this extra storage.
Final Thoughts
There are plenty of other ways to create unique and affordable headboards. Hopefully these ideas will help you figure out the perfect method for your own space!
---