September is an unusual, transitional month. For some people, September is the last, desperate grasp at those final drops of summer sun while others are cheering on the arrival of gray, overcast autumn days. It's this tug-of-war feeling that inspired our September Color Combo of the Month: Mango Mojito and Terrarium Moss. Find out why this surprising combo perfectly captures the essence of September.
Check out the entire Color Combo Collection here!
Mango Mojito
If you think of our September color combo as a blend between summer and fall, then Mango Mojito is the summer portion of that cocktail. Mango Mojito is the fresh-squeezed fun of the summer season. It's the sunshine, the rooftop patios, and the lake trips. That's because it perfectly captures a natural citrus aesthetic. It's not the highlighter yellow of a lemon; it's the complex color of an organic, orchard-fresh piece of fruit. This makes it a functional and approachable color for your home. It adds a crisp, refreshing burst of color to a space without being sugary sweet. It's a sophisticated hue that works extremely well when used as toss pillows, decor, and art.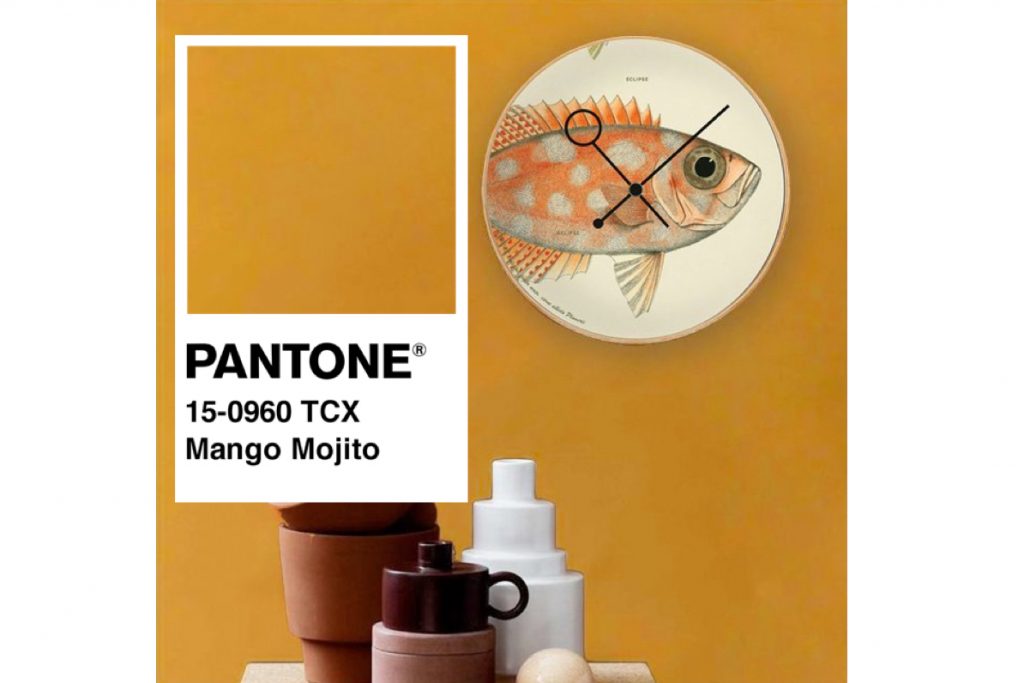 Fish Clock by Cloudnola PRIACANTHUS CAROLINUS
Terrarium Moss
There's a good chance that you don't think of green when you think of autumn. But fall has a rich color palette that extends beyond fiery foliage. It's the season of all the earth tones. And Terrarium Moss is one of the purest earth tones you can find. Much like Mango Mojito, Terrarium Moss is a realistic and organic hue that you'd actually expect to find when exploring the dense undergrowth of a forest. It has a fertile, nutrient-rich quality that makes it feel thoughtful and enigmatic. Use Terrarium Moss as a dominant color in your space. It looks incredible as a wall color, as the accent color on wallpaper, or even as the primary color for your sofa. Bonus: many plants obviously contain that Terrarium Moss green, which makes it easy to add to this color your space through natural means!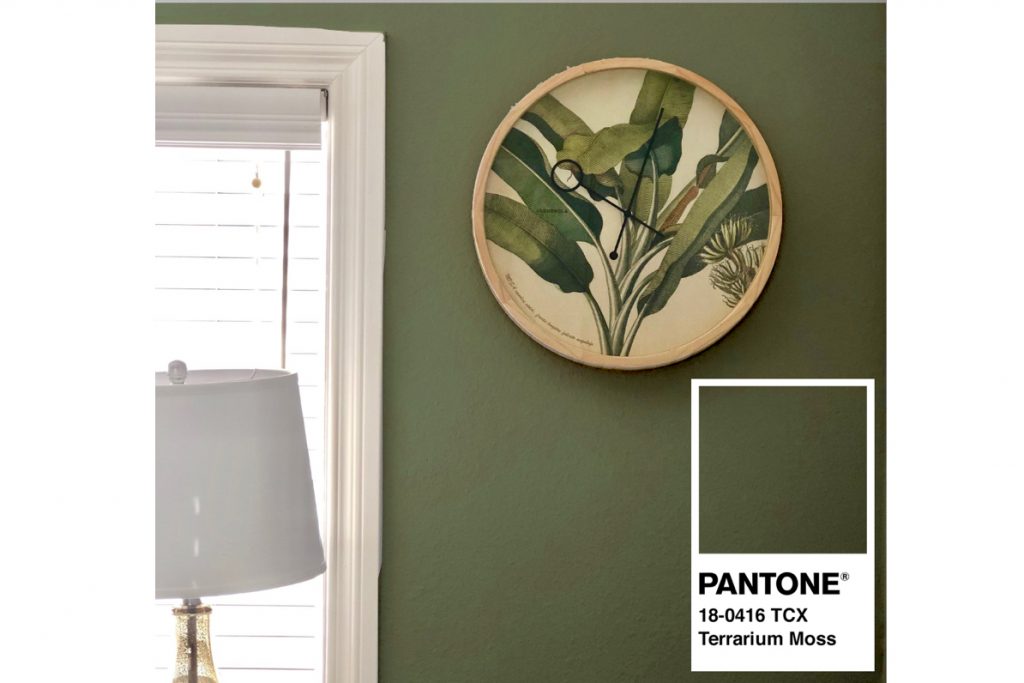 Botanical Wall Clock PALM by Cloudnola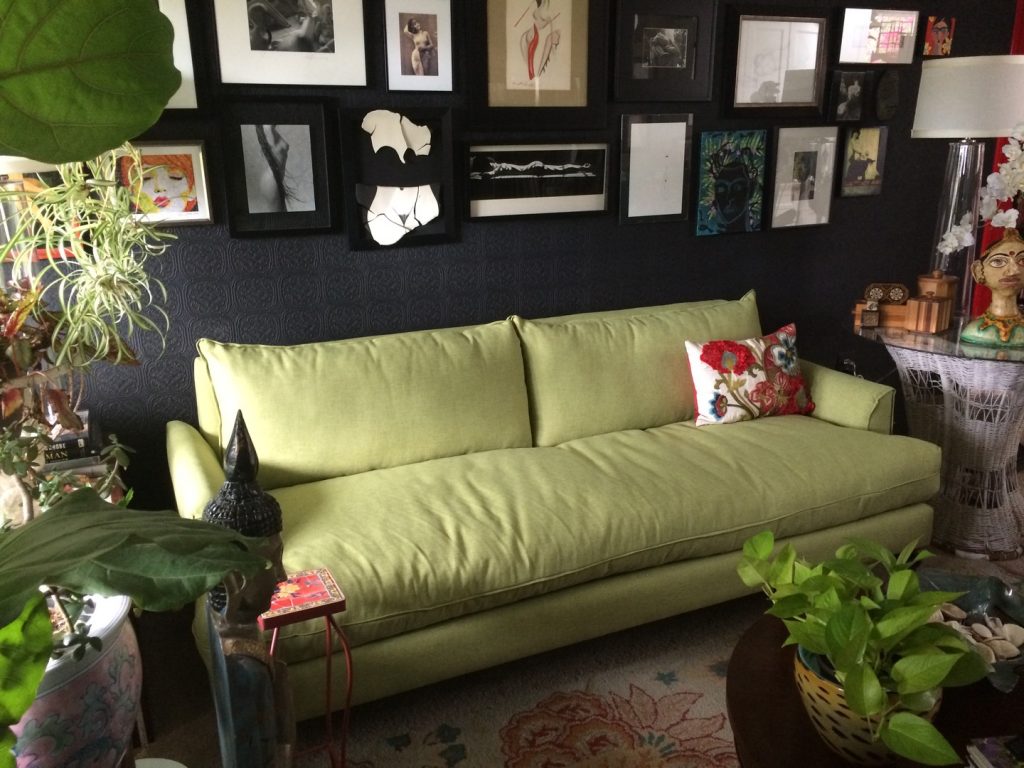 Saxon Sofa in SPRITE | Photo by Jan K.
Though lighter green than Terrarium Moss, this photo perfectly captures the way that you could use the colorscape in your own home. 
Mango Mojito + Terrarium Moss
At its core, the Mango Mojito and Terrarium Moss color combo is simply a muted version of orange and green. Orange and green have been paired in home decor for decades. Most notably, this combo helped define the Mid Century Modern era, as well as a good chunk of the '70s (though we don't usually talk about that era…). Mango Mojito and Terrarium Moss are the modern take on this color concept. Where it was once used to make a bold visual statement, this new variation is used to create a calming and peaceful environment. It evokes the natural world, not the flashy, unattainable optimism of the Space Age. Pair Mango Mojito accents with a Terrarium Moss sofa or wallscape to maximize this combo's potential.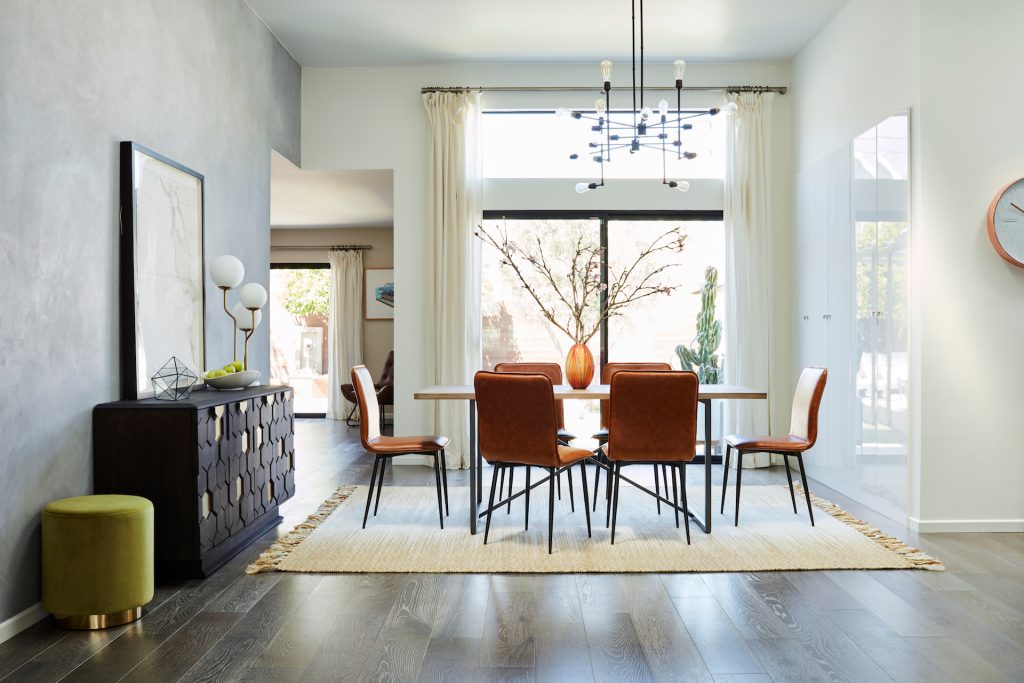 Mendes Area Rug COPPER/WHITE | Earl Side Chairs LIGHT BROWN | Preston Sideboard | Desmond Dining Table | Bardot Table Lamp FRENCH GOLD/FROST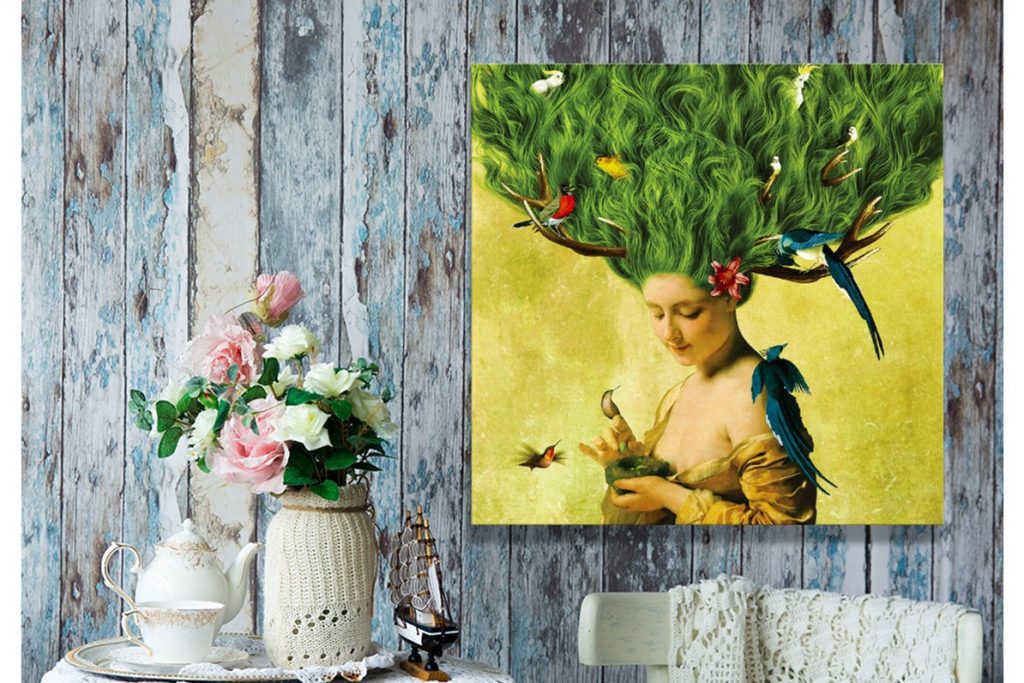 Final Thoughts
If you're looking for a timeless, earthy palette then you can't go wrong with Mango Mojito and Terrarium Moss. This combo is balanced, sophisticated, and delightfully moody. We think it looks incredible when used in a dining room, reading room, or living room, but it can also work well in a bedroom. It's the perfect transitional palette for September.
Want more posts like this?
Color Combo of the Month | Chestnut & Sienna
How Color Seriously Affects Your Mood
---