Love it or hate it, industrial design is here to stay. And if you hate it then you probably haven't seen the Bodie Collection. This handsome collection is a fresh take on industrial modern design. And it's proof that this rugged style isn't going anywhere anytime soon. In fact, it's only getting better.
The History of Industrial Modern Design
The Industrial Revolution saw a massive increase in factories, warehouses, and production houses. The architects packed these large buildings with old-world machinery and exposed infrastructure: pipes, gaskets, valves, brick, and iron. Doesn't sound very hospitable does it? At the end of the Industrial Revolution these buildings were repurposed, torn down, or sat empty. Cut to the early 2000s and a pressing need for more housing. Clever developers and architects teamed up to transform these antiquated spaces into modern housing. And why spend the extra money covering up all of the features and details that were unique to the industrial era? These modern lofts attracted a younger, creative demographic. This demographic wanted a stripped-down aesthetic and decor details that activated their creativity. Industrial modern design delivered on every front.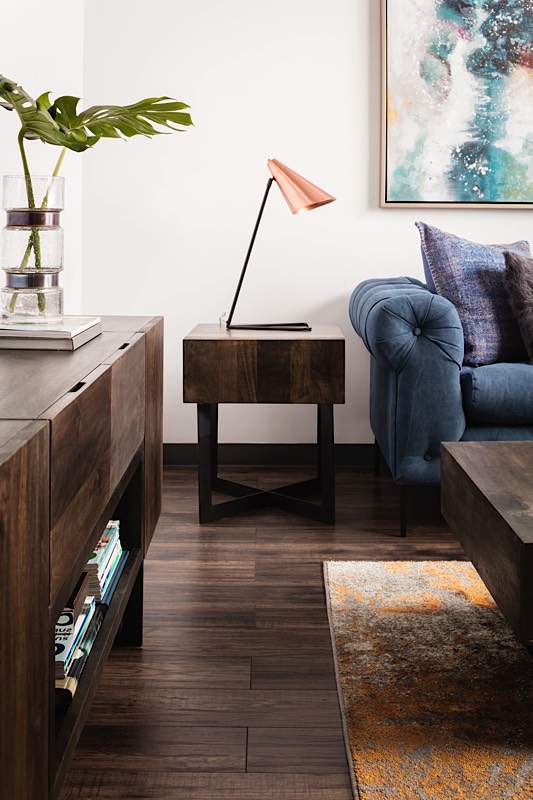 New Industrial Modern
Like any new design concept, industrial modern had its growing pains. Decorators had a tendency to take the idea too far. This resulted in spaces that felt extremely cold and lifeless or spaces that looked like they belonged in a Steam Punk movie. Industrial modern has finally settled into a good balance. It still utilizes the same raw materials, natural textures, and factory-inspired palettes, but now there's a noticeable warmth that brings fresh life to the design. The wood has more personality, color is no longer shunned, and plants are finally welcome.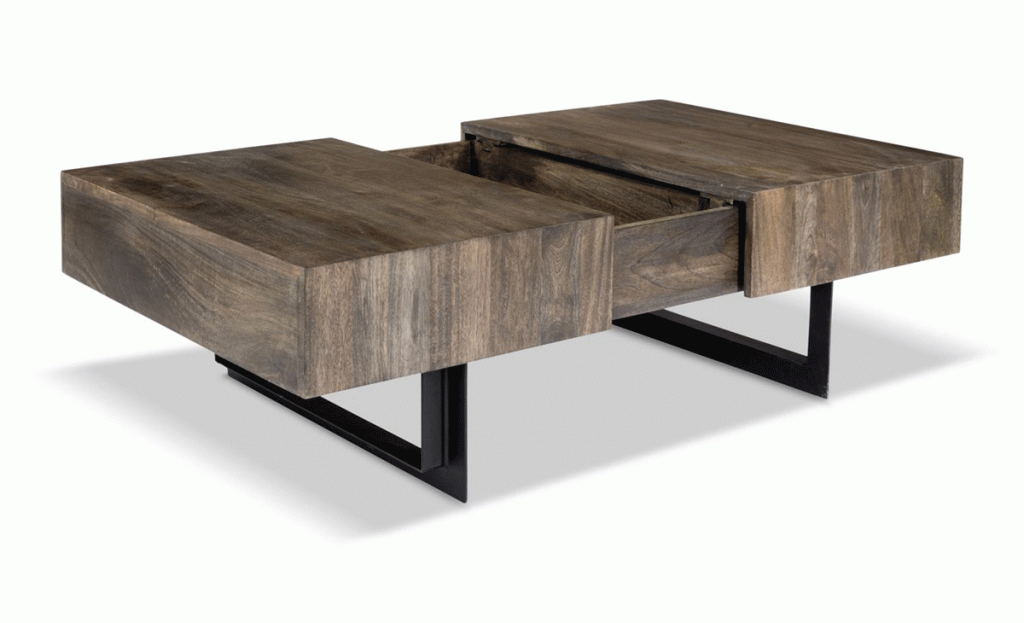 The Bodie Collection
The Bodie Collection is the embodiment of this fresh new take on industrial modern design. It features solid Mango wood and iron-framed construction. The characteristic grain of the Mango wood is on full display with this collection. This gives the collection a unique, hand-crafted feel that evokes the authentic spirit of industrial modern design. The Bodie is also available in two different wood finishes – Mist Grey and the standard washed brown. Both are exceptional for industrial loft spaces. The iron frames feature cross braces that call to mind the early 20th Century New York skyline with its half-built skyscrapers and its spectacular suspension bridges. The Bodie is everything industrial modern design strives to achieve.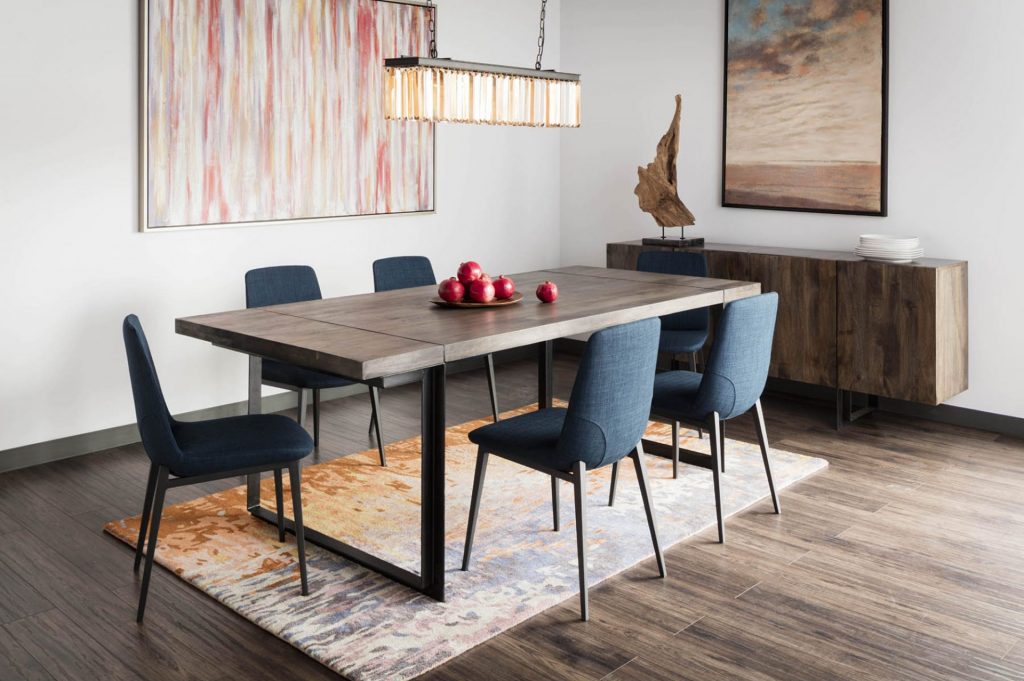 Industrial Modern In Your Home
You don't have to live in a hip downtown loft to incorporate industrial modern design into your own home decor. The Bodie Collection has a transitional appeal and emphasis on solid wood that allows it to work in a variety of settings. A standalone Bodie Console Table or Bodie Bookcase will look remarkable in any room that features wood or other natural elements like stone or concrete. A Bodie Sideboard can blend in seamlessly with the rest of a dining room collection. The Mango wood is subdued enough to enhance the rest of your decor, while it is also powerful enough to stand on its own if needed.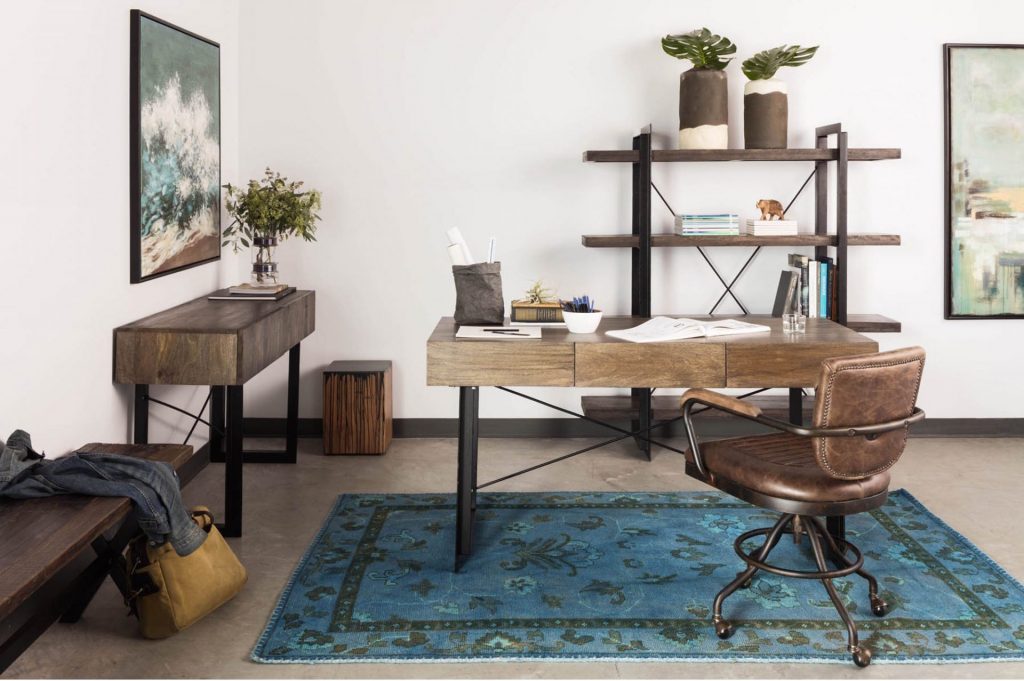 Shop The Bodie Collection Now!
We're absolutely in love with the Bodie Collection and everything it has to offer the world of industrial modern design. We think you will be, too. Check out the entire collection now!
---