Put down the iced tea and pick up a pumpkin spiced latte. Fall is officially here. Is your home ready for the new styles of the season? Follow these quick and easy tips for transitioning your home from the dog days of summer to the crisp, cool days of autumn.
Bundle Up
Summertime might have had you showing some skin, but now it's time to dig out your blankets and throws and prepare to bundle up. Get cozy this year by dressing up your sofa and chairs with cozy throws. Perfect for those chilly nights when you need something a little extra to stay warm. Fall is also the time of year when you should start mentally transitioning to the "hygge" state of mind. Having extra throws around the house is step one for creating a hygge home.
Switch out Toss Pillows
Want to immediately feel like you've given your home a fall refresh? Swapping out your summer toss pillows for new, fall-inspired choices is an easy and satisfying way to change up your style. Autumn offers a rich cornucopia of colors to choose from so you'll have plenty of options to help you warm up your home's style.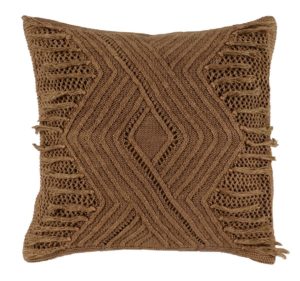 Freshen Up Your Scent
Forget about the heavy humidity of summer. Fall is fresh, crisp, and cool. Your home should be, too. Give your home a quick scent makeover for the new season. Focus on earthy smells like pumpkin, cloves, cinnamon, and nutmeg. The importance of scent is criminally-overlooked in the home design world. It helps set the tone for the entire home experience. Try setting out a bowl full of natural ingredients to create a fragrant and organic aroma. In a pinch? Pour out some coffee beans into a bowl for a cozy, coffee-house smell.
The importance of scent is criminally-overlooked in the home design world.
Spruce Up Your Entryway
You might be ready for jacket weather, but is your home? Now that the jackets and scarves and boots are coming out of the closet they're going to need somewhere more permanent to reside. There's no better place than the entryway. Consider making a few quick adjustment to your entryway so that you have a place to hang all of your accessories and a place to lace up your boots. An entryway bench is often the perfect solution. Want to get creative with your coat hooks? Try using wall-mounted antlers instead of traditional hooks!
Natural Textures
Autumn is a very crisp time of year. Change out some of your home's current textures to reflect this seasonal trait! Try using natural textures like linen, burlap, and canvas to maximize these autumnal qualities. Wrap a vase in burlap and create a bouquet with decorative branches, pine cones, and acorns. Thicker, coarser fabrics like tweed are perfect choices. Need inspiration? Our Apt2B line of Linen fabrics and our Straw fabric are the perfect choices for a full-time fall sofa or bed.
Change Your Lighting
Now that it's autumn the days are going to be getting shorter and shorter. It doesn't help that daylight savings time is right around the corner! This means that you're going to need more lighting in your home than you did during the summer. Consider revamping your entire lighting scheme! This is a great way to give your home an easy makeover. Lighting makes a huge difference in the way you experience your space. Even switching out bulbs to softer, warmer colors will help you bring the autumn spirit to your decor.
Follow these transitional tips and you'll have your home feeling fresh for fall in no time!
Like this post? Check out these other great Apt2B Blog Posts!
A Hygge Home Is A Happy Home
A Bench Is The Decor Your Home's Been Missing
---