"Contemporary rustic" sounds like the type of interior design gibberish that doesn't really mean anything. Sort of like "upcycling" or "transitional" or "contrived patina". But unlike these silly terms, contemporary rustic is a real trend that has been infiltrating the home decor world for the better part of the last decade. You might also know this style as "farmhouse chic" or "modern farmhouse". No matter what you call it, we all know who we can thank for this trend – none other than Chip and Joanna Gaines. They laid the groundwork for this trend and their barn-raising effort has led to some incredible new furniture styles. Enter the Allister Collection. This new collection is the epitome of contemporary rustic design and it will look amazing in your home, whether you live on a farm or not.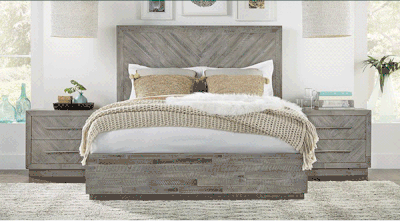 Contemporary Rustic Defined
Now that we know that contemporary rustic exists, what exactly are the details that define this style? The critical element is authenticity. The entire style hinges on the idea that the home will feel warmer, more comfortable, and also more inviting if it has a lived-in, nostalgic quality. A farmhouse perfectly embodies these elements (though a real farmhouse can be a little too lived-in). Things you might find in a farmhouse are solid, handcrafted planks of wood, repurposed metal, and things that never once looked new. Decor items will have nicks and gouges and peeling paint. Wood will have visible knots and saw marks and an aged finish. Metal is tarnished and hammered and scarred. It all adds texture. And texture is authentic.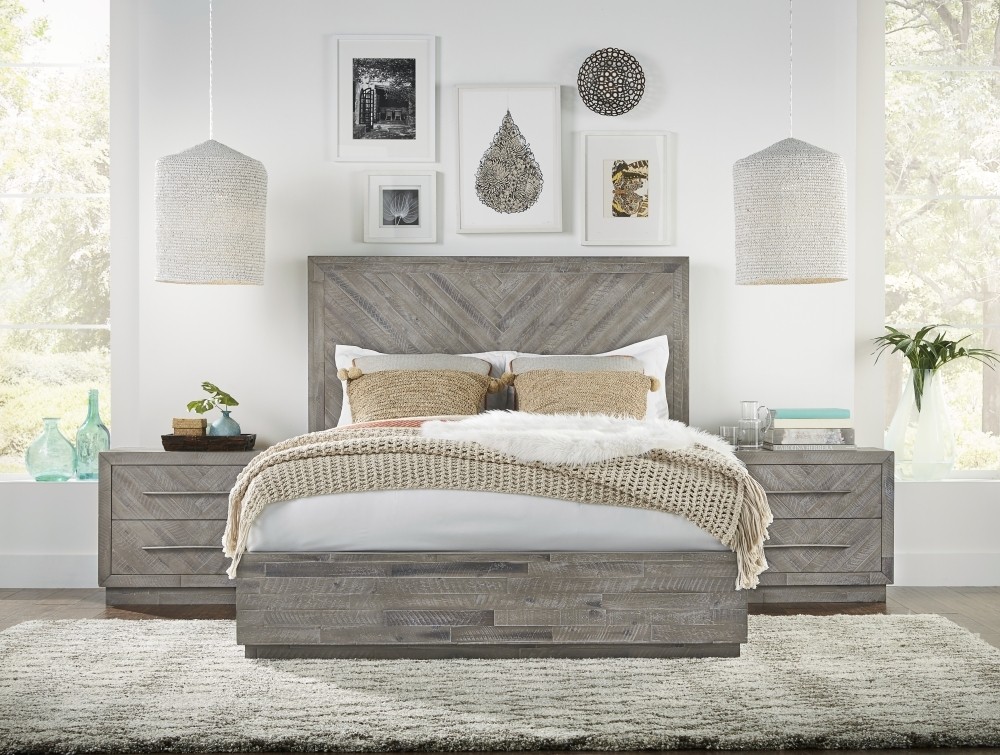 The Allister Collection
Our new Allister Collection combines these elements in an extremely pleasing way that provides all the contemporary rustic authenticity you need. The pieces in this collection are constructed using hand-selected planks of solid Acacia wood. Also, each plank is meticulously sanded, stained, and whitewashed to create an authentic driftwood appeal.  The result is that no two pieces of wood are alike. This unique quality is also enhanced by arranging the planks in a sophisticated herringbone pattern. The pattern also calls to mind the panels you'd find on a barn door, which emphasizes the farmhouse feel. It's a gorgeous look that is the embodiment of contemporary rustic design.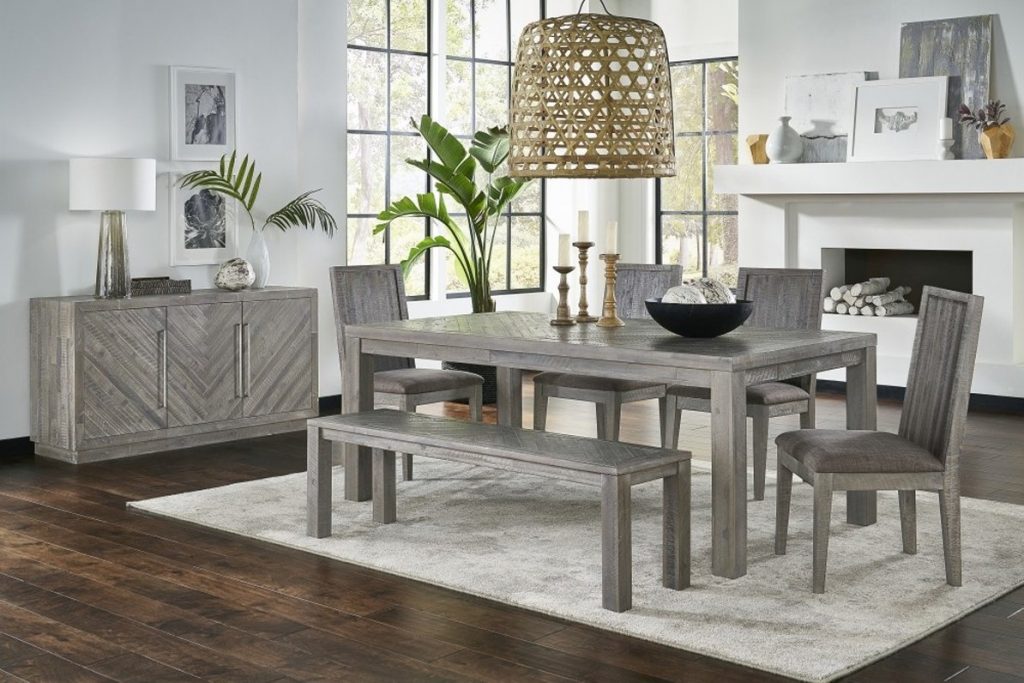 All Allister
Why outfit one room with the Allister Collection when you can outfit your entire home with it? That's right, the Allister Collection has a bedroom set, a dining room set, and a living room set. These sets are available in the same whitewashed, rustic finish and feature the same thin metal bar drawer pulls. This collection is also heavy on its storage options. The sanded and stained drawer boxes are mounted on full-extension ball bearing drawer glides. There's storage in the coffee table, the end table, the nightstand, and even the bed! This makes it a valuable collection for any room in your home.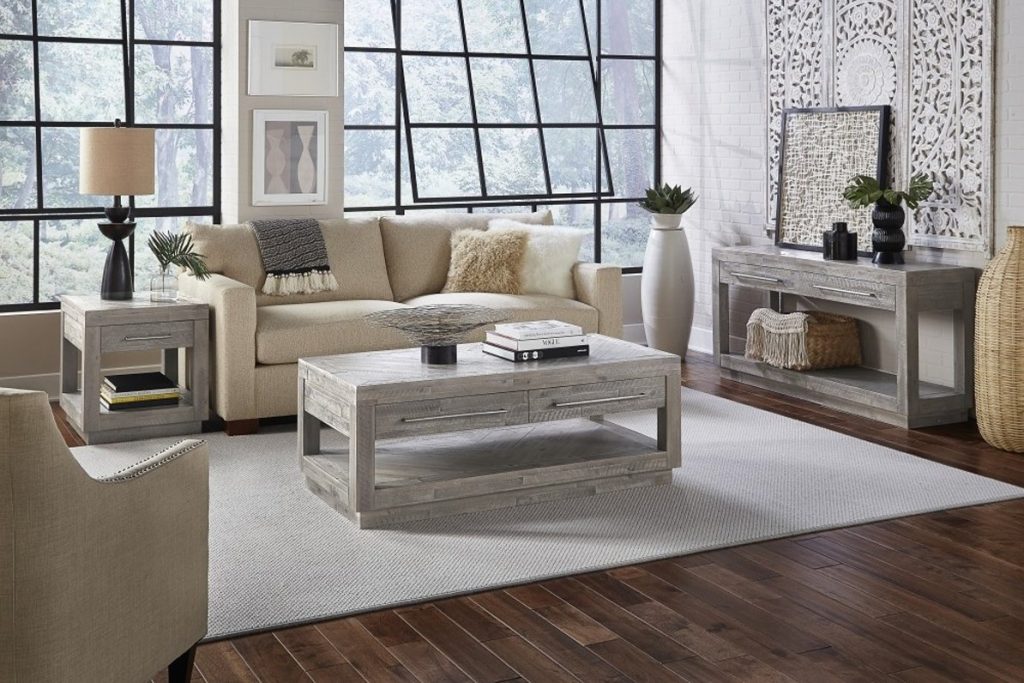 The Allister Is A Real A-Lister
The Allister is our newest collection and it's already one of our favorites. Check out the full collection here!
---